The holiday season is meant to be a precious, joyful time spent with those we love most. For most people, isolation, sadness, and confusion are not typically the adjectives they'd use to describe the holiday season. However, for someone living with type 1 diabetes, these less than appealing adjectives may find themselves sneaking into even the most joyous occasions.
Living with type 1 diabetes presents a whole new set of challenges around feeling comfortable and excited during the holiday season. Something as simple as going to a party can require medication adjustments and a plan of action. Thankfully, once you've made it through your first holiday season with diabetes, the subsequent holiday seasons become much more predictable, and thus easier. You'll feel more and more prepared each year.
One thing I've noticed is that diabetes requires routine and maintenance. Even though the winter holidays are an annual occurrence, they are still part of a routine on a larger scale. Social pressures, food, or simply learning how to enjoy the holidays without feeling like you're compromising your physical or mental health, are just a few of the considerations those of us living with type 1 diabetes have to think about.
Luckily with a little self-compassion, learning, and patience, the holiday season can remain the magical time it's meant to be. Here are some of the things I've learned over the years on how to survive the holiday season with type 1 diabetes…
Want diabetes content delivered straight to your inbox? Sign up for our Diabetes newsletter and receive exclusive news and articles written from our team of diabetes experts.
Stand up to Social Pressure
Possibly the most challenging aspect of the holidays to overcome is feeling pressured to eat and drink more than usual. This can be amplified by others at a gathering or party and for people with diabetes, this can really get in the way of having a good time. The most important thing to remember when you find yourself in one of these situations is that you are the one living with the disease!
Don't succumb to pressure by others and try to maintain a level of confidence about what's best for you, so that you feel comfortable politely passing on their holiday treats and sweets.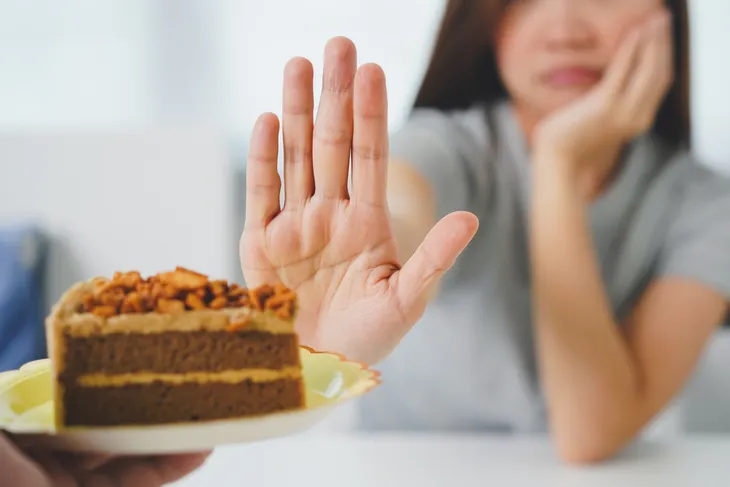 Develop a Plan of Action
In order to get the most out of your evening, it's a good idea to have a plan of action for the night. This doesn't have to take too long but it's a good thing to consider so that at the end of the evening, there won't be any regretful feelings. Type 1 diabetes is a delicate balance, and while being strict with your diet 24/7 works for some people, most of the time it leads to eating disorders and a negative association with food.
Some aspects to consider when preparing for a party would be…do I want to let myself indulge, or am I not in the mood to indulge much? Think about what is happening the next day, and what kind of day you've already had.
For me personally, I may indulge if my blood glucose has been in range during the day, and simply if I'm in the mood to. If I am going to then I will let myself be free with how I eat, still testing and keeping track of my insulin doses, but not worrying or getting upset if I go a little high. Overindulging is never good and it's important to know your limits! This is something that might take a little time to learn, but you'll get to know what you can and can't handle eventually.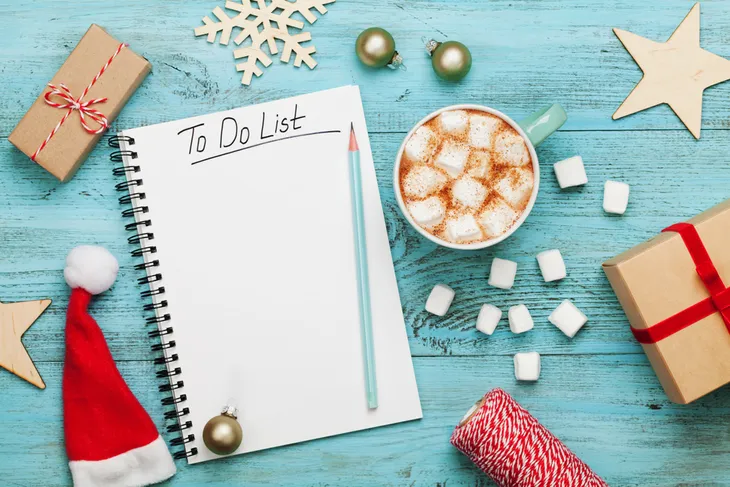 Drink Lots of Water
What also helps is to drink a lot of water. I usually drink a lot of water and reflect on how my choices affected my mental and physical health. Could I have perhaps changed something small in my approach? It's a really great idea to write these things down so that eventually this type of preparation becomes second nature for you.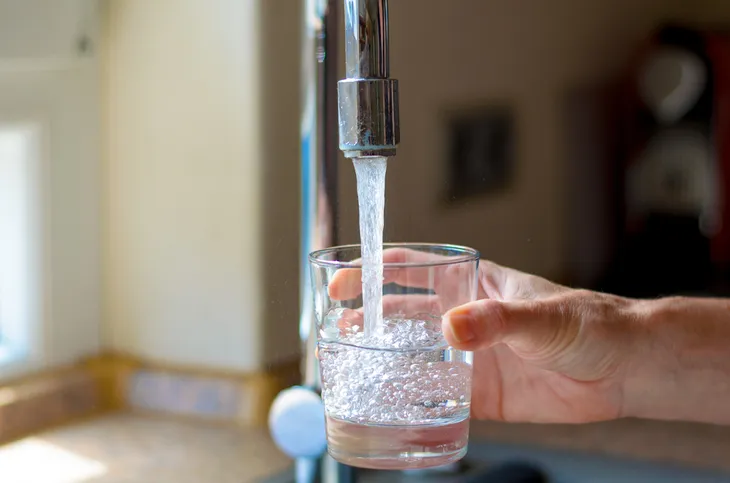 Be Mindful of Blood Sugar Balance
An instance where I may not want to indulge is if I am feeling tired and my blood sugar has been all over the place during the day, or simply if I am not in the mood. I will still have a drink and something small to eat but I know that if my blood sugar continues to be all over the place, my ability to carry on a conversation will go down the drain!
Once you have a plan, do your best to stick to it. I'm all for flexibility but it's a great idea to trust yourself to follow through with your plan. It's a good practice and becomes easier over time. If you are feeling like you want to change your plan, then do it and fully commit, try not to waver too much.
Either way, as long as you have prepared for your evening you will feel more in control,confident, and comfortable with your choices and your health!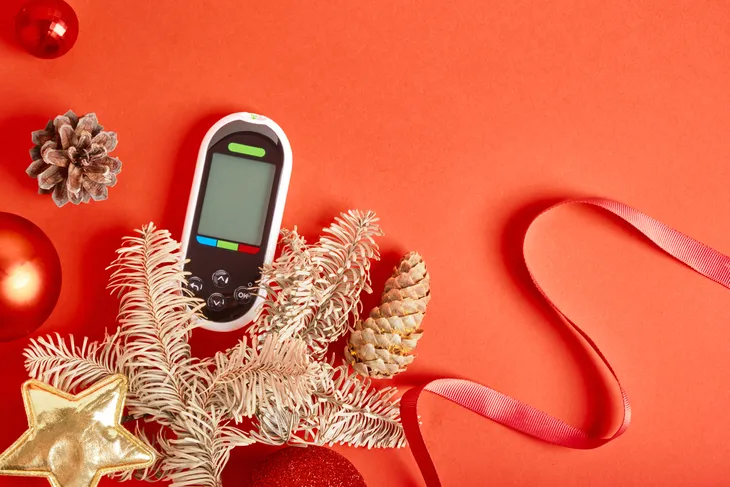 Stay in Range
With so many new foods and drinks floating around throughout the season, it's likely your dosing levels may need some adjustments. Talk to your doctor about potentially increasing your basal dose, as well as how to approach dosing for fatty, sugary foods! Often times if a food item has a high-fat content, it will have a delayed reaction on your blood glucose levels. Beware of high glucose many hours after you've consumed those kinds of foods.
Be mindful of stacking. This is when multiple doses of the hormone that regulates glucose in the blood are given in a short period of time. This can lead to confusion and unexpected highs or lows. This typically happens at buffet-style parties. Do your best to keep track of what you are eating and how many doses you are giving so you don't find yourself in a dangerous situation.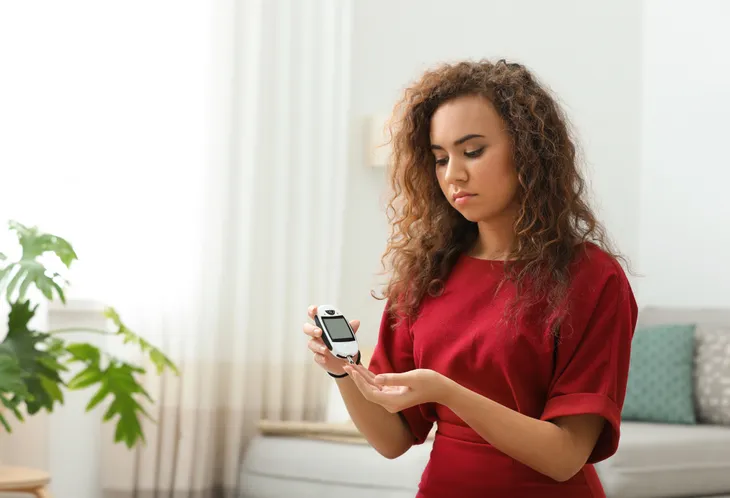 Diabetes and Alcohol
Alcohol can have some unexpected effects on blood glucose. If you're going to be consuming alcohol, start with one or two drinks in an evening. Most alcohol will cause low blood glucose many hours later, so it can be confusing and tricky to understand how to dose medication for a drink. I personally always stick to low carb cocktails and make sure to drink them along with food. It's not a good idea to drink on an empty stomach. Learn what works for you!
At times, type 1 diabetes can make the holidays feel like more of a burden than a fun, carefree time. When it really comes down to it though, is perspective. There are so many aspects of the holidays you can still enjoy. Focus on what you do have and be mindful of the extra steps when it comes to type 1 diabetes. If all these steps are followed, we promise you'll sail smoothly through the holiday season this year.