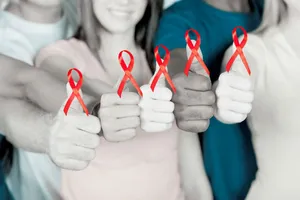 Every month, 1,000 young people in America become infected with HIV, most between the ages of 13 and 24 years of age.
But what's scarier is that according to a report released by the U.S. Centers for Disease Control and Prevention earlier this week, more than half of young people in the United States who are infected with HIV don't even know it!
Pointing to the reality that it costs more than $400,000 to treat HIV over a life time, and without treatment AIDs death will result, CDC Director Dr. Thomas Frieden says, "Given everything we know about HIV and how to prevent it…it's unacceptable that young people are becoming infected at such high rates."
"Too few young people are getting tested," says Frieden says pointing to the fact that even though the proportion of young people infected with HIV has remained relatively stable, during the last few years HIV rates are increasing in the young, black gay and bisexual population—so much so that they now make up 39-percent of all new infections among youth.
"We are particularly concerned about what [this indicates] because many of the newly infected gay or bisexual males are just beginning to explore their sexuality," he says, "[and the] stigma and homophobia are making HIV testing and treatment far more challenging."
CDC studies also show that only:
13-percent of all high school students have been tested for HIV
22-percent of sexually active high school students get tested for HIV
35-percent of young adults aged 18 to 24 have ever been tested for HIV
"It's astonishing…the level of ignorance about basic physiology that may high school and middle school students have," says Frieden.
The CDC is hoping to correct a lot of myths and misconceptions around HIV with by funding a program that targets both at-risk youths and creates discussion around the homophobia and stigma in the community.
Source: Reuters