If your hips are in good shape, then you probably don't thank them often enough for all of the work they do every day. However, when something goes wrong with them, you'll be left with hip pain and possibly immobility. That's when doctors might have to consider a hip replacement as a last option after medications or physical therapy.
While you might be worried that your doctor is considering this option, or have concerns about your upcoming hip surgery, know that this is a routine procedure that about 450,000 Americans get each year, according to the Academy of Orthopaedic Surgeons. But there's a lot more to know about hip replacement surgery including what to expect, how to prepare for surgery, and the recovery process. So, read on to learn more!
What Is a Hip Replacement?
Johns Hopkins Medicine says, "Hip replacement, also called hip arthroplasty, is a surgical procedure to address hip pain." Your hip contains a ball, which is located at the top of the femur, and a socket located in the pelvis. The goal of the surgery is to replace these parts in order to help reduce pain and allow you to resume normal daily activities.
The source explains the replacement implant consists of a ceramic ball attached to a metal rod, anchored into the thigh bone for support. For the socket, there's a metal cup with an inner plastic layer for smooth rotation of the joint.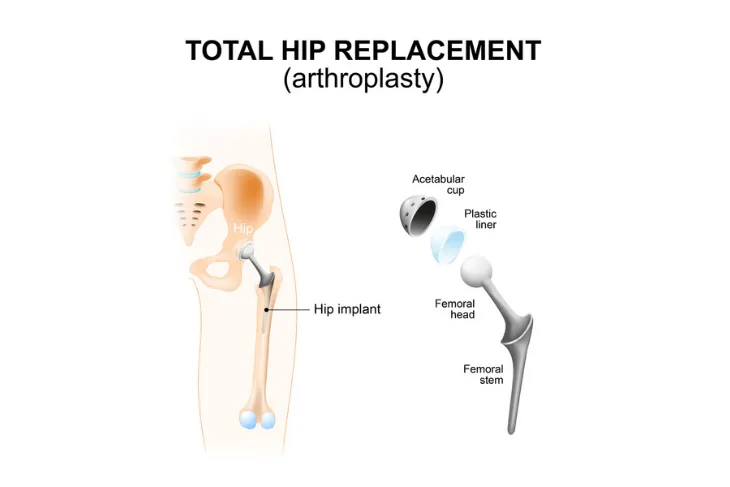 Does the Entire Hip Need to Be Replaced?
The short answer to this is, no. But it depends on the factors leading to your procedure, explains Johns Hopkins Medicine.
While there is a "total hip replacement" procedure that replaces the ball and socket of the joint, the partial replacement involves only the ball of the joint, it explains. It can also be done on one or both sides.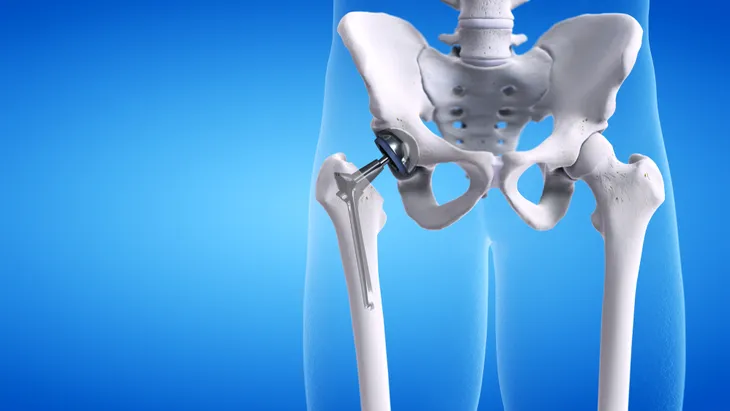 Why Do I Need a Hip Replacement?
There are a number of factors that might lead to needing a hip replacement. For example, you might have osteoarthritis, which is related to wear and tear. There's also rheumatoid arthritis, which is an autoimmune disease, and post-traumatic arthritis that may follow an injury.
The Academy of Orthopaedic Surgeons lists a couple of other reasons why you might need a hip replacement. Osteonecrosis is one of them, which causes a lack of blood flow to the joint causing "the surface of the bone to collapse." Meanwhile, it names childhood hip disease as another possible culprit due to joint surfaces forming abnormally over time.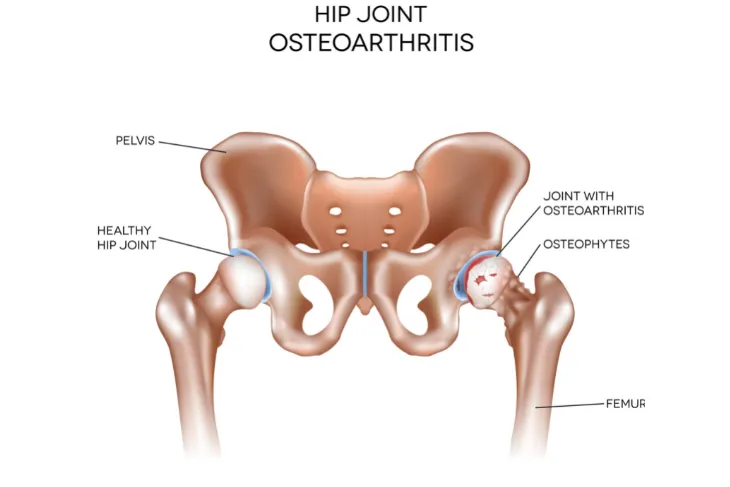 Signs That Indicate You May Need Surgery
If hip pain interferes with your daily activities and it doesn't go away, this could be a major sign that you're a candidate for hip replacement surgery. This may include an inability to get a night of restful sleep or if you're unable to engage in activities you enjoy because of the pain.
Further, if simple tasks like climbing the stairs or getting dressed becomes too painful, this could be another sign that you need the surgery. Explain all your symptoms to your doctor. They will likely try other treatments first such as medication, walking aids, or physical therapy. If these remedies fail to ease your pain, surgery may be necessary to improve your quality of life.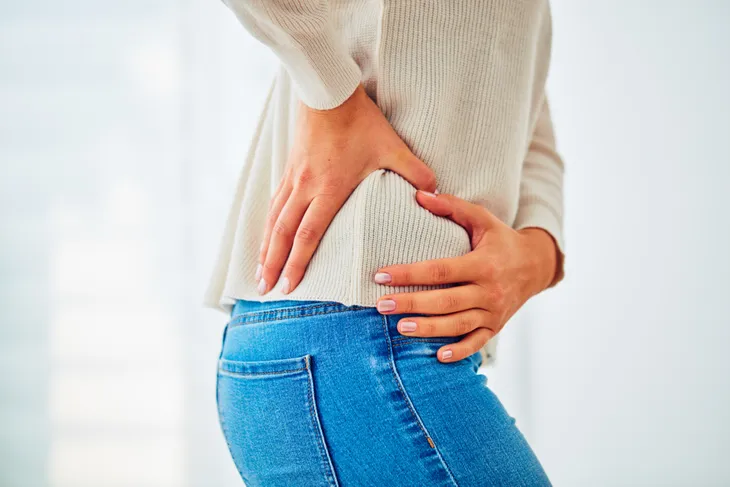 How Do I Prepare?
Before you go for your surgery, there are a few steps your doctor will likely advise you to take. For example, your doctor will administer some blood screening, explains Medical News Today. "People with certain medical conditions may also require additional testing, including an electrocardiogram (to assess heart function) and a chest X-ray," it adds.
Your physician will assess your medication list as well as provide a physical and medical history, notes the source. You might be asked by a medical professional to try to get some more exercise for conditioning prior to the procedure. Make sure you arrange reliable transportation to and from the hospital. You'll likely have weeks to plan unless it's an emergency.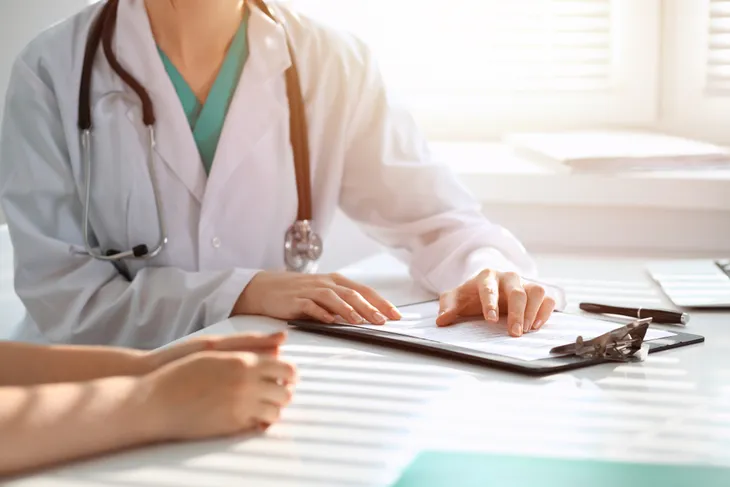 What Happens During Hip Replacement Surgery?
A "typical, uncomplicated total hip replacement surgery" usually has several steps with the procedure lasting about 2-hours (depending on partial/total), explains Johns Hopkins Medicine. The first steps involve getting an intravenous line or catheter inserted, and then you'll be numbed with anesthesia. Depending on the extent of the surgery, you may be unconscious (general anesthesia) or be numbed below the waist, says the source.
The next step is to determine where to put the incision to access the hip, which can be from the front, back or side. The surgeon will then remove the ball (which is the head of the femur), and insert a stem possibly using cement. Any damaged cartilage will be cleared out of the socket, where the metal/plastic-lined cup will be placed, it explains.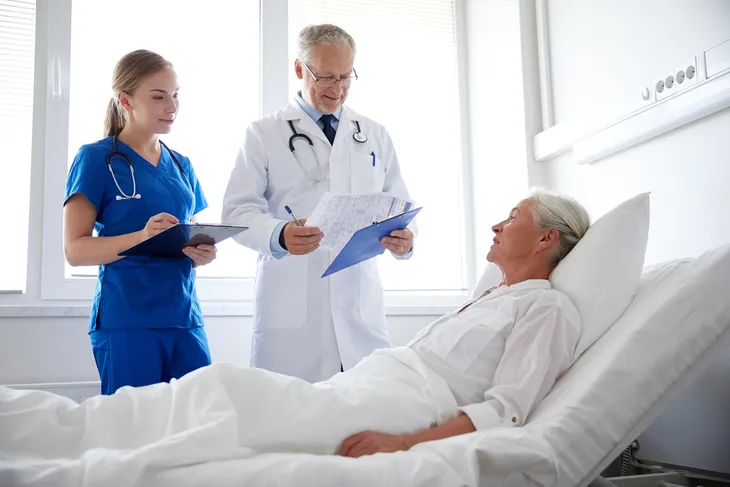 What Happens Next?
The final steps before leaving the hospital involve being taken to a recovery room to monitor your vital signs, notes Healthline. You might also be given some pain medication if necessary at this point. Once the health team is confident you're doing okay, they will take you to a hospital room for a 3 to 5-day stay (sometimes shorter), it adds.
During your stay at the hospital, you'll be visited by a physical therapist to help you get accustomed to taking steps again. However, there are additional options you can choose to speed up recovery when you're released (with prescriptions for any related medications), the source adds.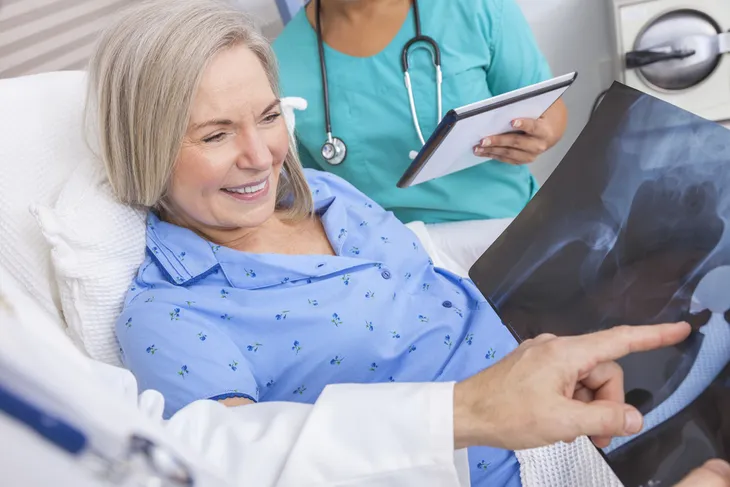 What Are My Rehabilitation Options?
Healthline explains some patients choose to continue seeing a physical therapist on an outpatient basis after being discharged. The source notes some people choose a physical rehabilitation center, or a "skilled nursing facility" for additional care to aid in their recovery.
Medical News Today provides some other aftercare tips, such as performing exercises including climbing stairs (be careful) to improve strength and range of motion of the joint. You might want to make some changes to your home, such as adding shower handrails. Some patients may also benefit from using a walker or a cane.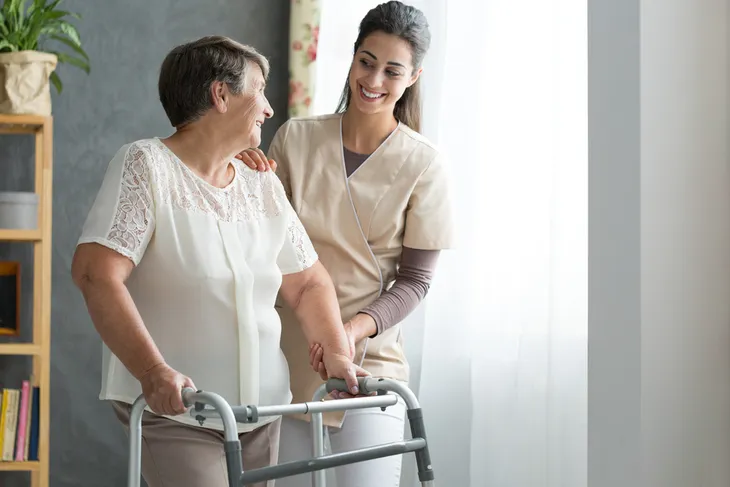 How Long Will It Take To Recover?
It's difficult to put an exact timeline on when you'll be able to function normally again following the surgery, if at all. However, the Mayo Clinic notes that you'll likely have a follow-up visit with the surgeon in 6 to 12-weeks to see how healing is coming along. "If recovery is progressing well, most people resume at least some version of their normal activities by this time," notes the source.
It will take around 6 to 12-months for further recovery, which also includes an improvement in strength. The source says while you might not have the same physical abilities afterward, you might be able to enjoy swimming, golfing, and hiking again in time.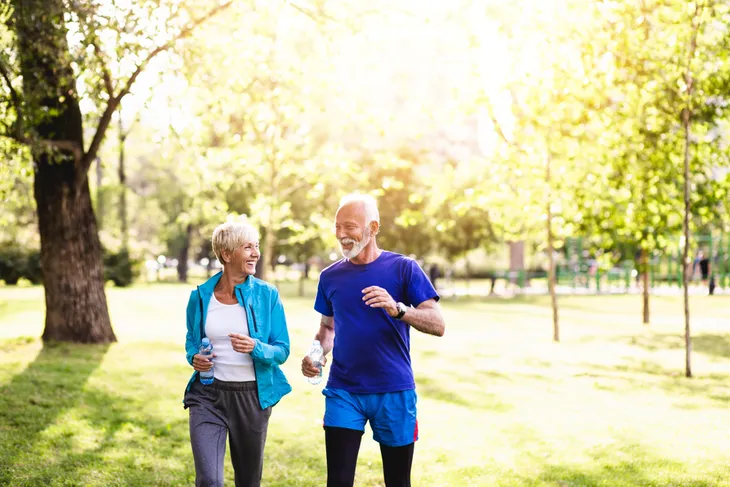 Can There Be Complications?
The Academy of Orthopaedic Surgeons says yes, but that the risk of things going awry during the hip replacement procedure is low. However, there are some possible complications such as an infection, but that happens in less than 2-percent of procedures.
Other possible complications of surgery include blood clots, dislocation of the ball (during healing), as well as nerve and blood vessel injuries. The source also mentions the possibility of "leg-length inequality," which is when one leg "feels" shorter or longer than the other. This might be remedied by a shoe lift, the source notes.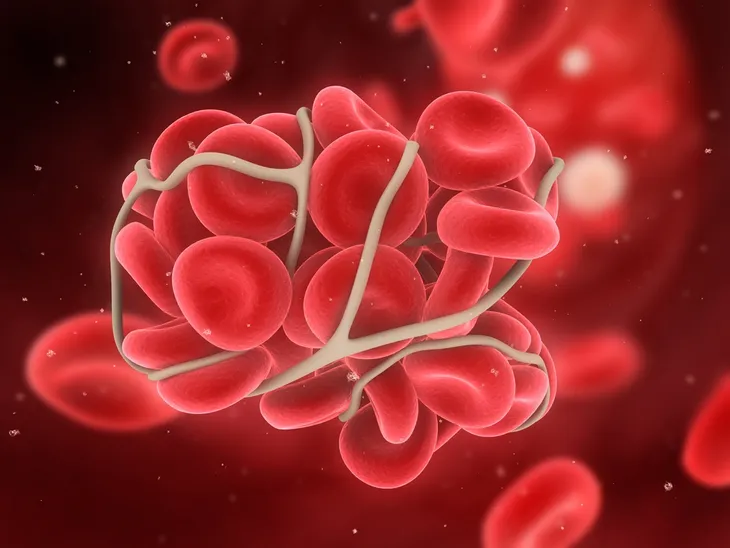 What Are Some Other Warning Signs Following Surgery?
While hip replacement surgeries are common, they still carry some risk of complications following a procedure. Medical News Today says if you're experiencing certain issues such as swelling in the legs afterward, you should call a doctor.
Other reasons to call your doctor include worsening pain in the hip, calf pain, a fever (over 100.4-Fahrenheit), chills, or drainage from the incision. "After the operation, a person should always contact their surgeon's office if they have any concerns," explains the source.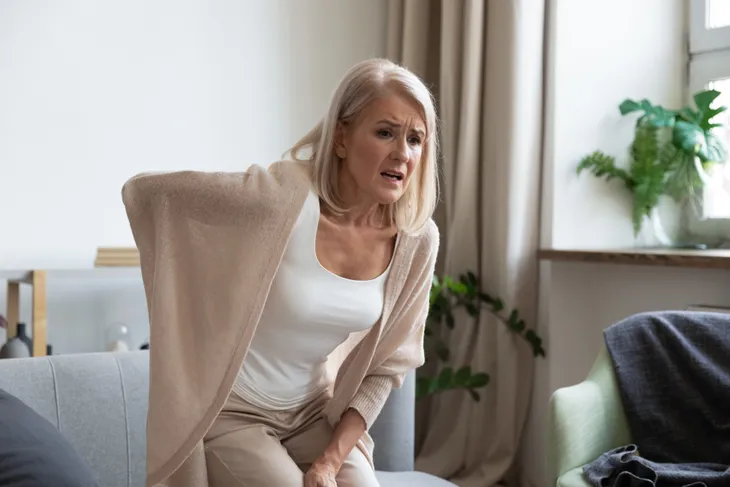 How Long Does My Artificial Hip Last?
According to WebMD, about 85-percent of hip joint implants will last 20-years, thanks to advancements in approach and the material used to construct the joints –namely ceramic, metal and plastic. (Starting with the first recorded hip replacement attempts in 1891, other materials have included ivory and glass.)
The current 20-year expected lifespan of the artificial joint is roughly double what it was following hip replacement surgeries in the early 1970s, adds the source. During that time, the replacements were only expected to endure for a decade, it says. Keep in mind that you may need a "revision surgery" if the implant wears out or is broken. "If the joint does become damaged, surgery to repair it can be successful but is more complicated than the original procedure," notes the source.