Everyone should take a time out to get a relaxing massage from a registered therapist now and again, especially in the case of a nagging injury or strain. However, there are other reasons to get a massage beyond the relaxation and pain management benefits.
Getting an expert massage from a trusted therapist can have immediate and lasting results. Since National Massage Therapy Awareness Week is coming up (October 23 to 29), let's have a closer look at eight ways massage therapy can improve your overall well-being…
1. Reduces Stress
The American Massage Therapy Association (AMTA) knows that stress is a visitor in everyone's life. While some people turn to self-medication to relax, massage is a healthy and drug-free way to promote calm, according to the association.
The source cites a study that looked specifically at trigger point therapy, designed to release knots in muscles that are actually causing discomfort in another location of the body. The study showed a reduction in heart rate and blood pressure, along with a drop in cortisol (a stress hormone) after a 15-minute chair massage.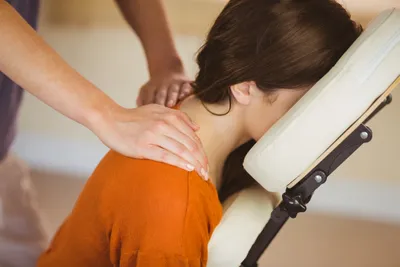 2. Boosts Immunity
A 2010 article from LiveScience refers to a study that showed some positive effects on the immune system from massage. The article notes that a 45-minute massage increases the number of lymphocytes—white blood cells that fight off disease.
The same study showed a drop in cytokines related to inflammation, according to the source. Chronic inflammation can be linked to conditions ranging from asthma to depression, it adds.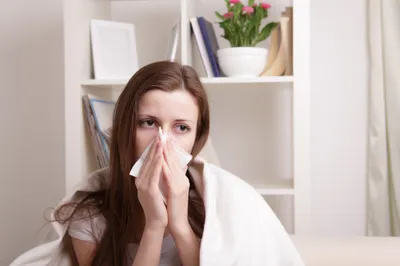 3. Deepens Sleep
Massage and better sleep are buddies, according to Prevention.com. A 2012 article from the source explains that women who receive a "slow stroke back massage" for just 3-minutes slept 36-more minutes than those who didn't get the same treatment. That's 12-minutes of extra sleep per 1-minute of back rub!
The source suggests 3-minutes is all it takes for your body to start producing feelings of "calm". Whatever the case, your significant other will be asking you to test this theory later when they read this.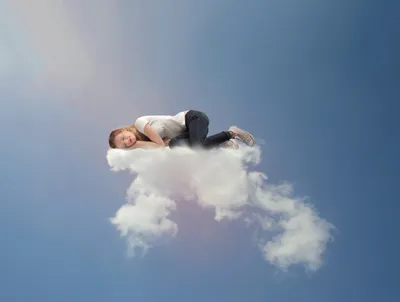 4. Increases Circulation
Livestrong.com notes that massage can literally get your blood pumping. It references leg massages in particular, explaining better circulation in the lower extremities can help relieve chronically cold feet or swelling from physical activity.
Livestrong says circulatory problems are common in the legs, "since blood and nutrients have to travel such a distance from the pumping heart to reach the entire leg." Then the blood has to make its way back up against gravity to reach major organs again. Massage can give this process a jump-start.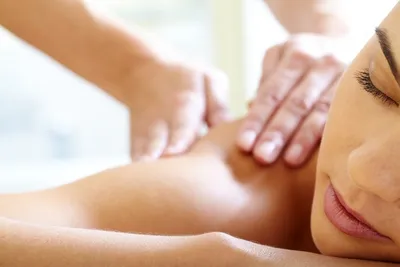 5. Limits Depression
We already know that massage can help alleviate stress—Prevention.com backs up this claim by explaining massage can lower cortisol levels by up to 53-percent immediately following the treatment. However, there could be larger benefits for those who are chronically stressed and depressed, adds the source.
Prevention cites a study involving 500 men, women and children with symptoms of depression or chronic stress determined that massage was also effective in boosting serotonin, a brain neurotransmitter linked to mood that many antidepressant medications are aimed at.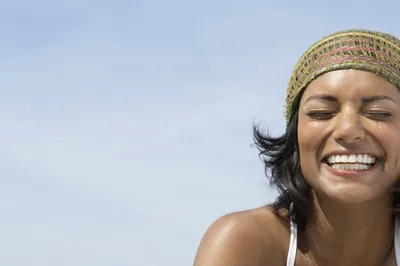 6. Improves Flexibility
A list from Men's Fitness magazine of the best ways to become more flexible includes massage therapy. Along with proper stretching, "Massage adds an extra benefit of helping to break up knots in muscles and tissues that restrict movement," explains the magazine.
The source recommends working with a "skilled massage therapist" at least a few times a month to get relief from workout discomfort and improve flexibility, which can help you reduce injury in the first place. A better range of motion can help in daily activities as well as enhancing sports performance.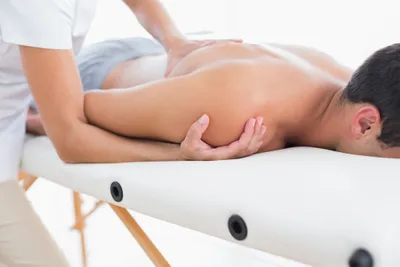 7. Aids Digestion
Abdominal massages can help "stimulate" your digestive system and reduce symptoms of constipation, according to Livestrong. While it's always best to leave it to the professionals, the source outlines a "self-applied stomach massage" which can also help reduce gas and bloating.
Livestrong suggests using gentle pressure and clockwise circular strokes of your stomach in the morning or evening while you're waking or preparing for sleep in your bed. You should visit the bathroom first to pee before you start the process, it adds.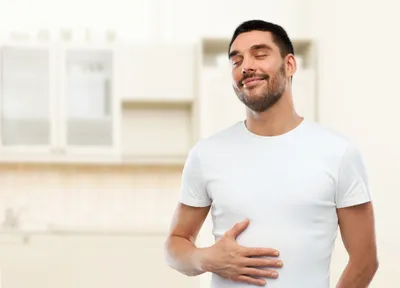 8. Betters Bond with Baby
Baby massage is a technique that a massage therapist can teach you, which you can then take home and literally apply to your little one. Massaging your infant can reduce crying from colic, and even stimulate physical and intellectual development, according to Parents.com.
The source suggests performing a massage on baby when he or she is in a "quiet yet alert state" and not immediately after a feeding. Strokes should be "gentle but firm, and not ticklish," and you should follow the baby's lead – as in, if baby doesn't want any more massage, don't force it.