Follicular lymphoma is a type of non-Hodgkin's lymphoma, which is a cancer of the lymphatic system. It's a slow-growing cancer that begins in the white blood cells and affects the lymph nodes, bone marrow, and spleen. While follicular lymphoma is not curable, it is treatable, and with early detection and proper treatment, some patients can live long healthy lives.
The best way to protect your health is to get informed. Here's everything you need to know about follicular lymphoma, including what it is, the common signs, how it's diagnosed, and the possible treatment options.
What Is Follicular Lymphoma?
Follicular lymphoma is a type of cancer that originates in the white blood cells. It's classified as a subtype of non-Hodgkin's lymphoma, which is a broad category with many types of lymphomas that behave and are treated differently than Hodgkin's lymphoma.
Follicular lymphoma is also typically slow growing, which means many patients can live with the cancer for a long time and still have a high quality of life. In fact, Healthline says some patients don't even experience any symptoms at the time of diagnosis. However, if left untreated, the cancer can spread to other areas of the body causing more severe symptoms. So, let's find out what signs you need to watch for next!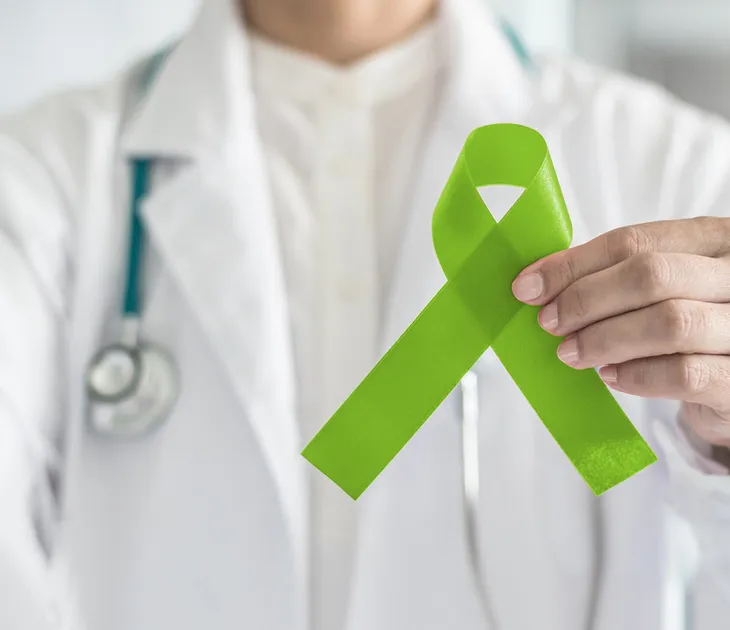 Common Signs and Symptoms of Follicular Lymphoma
Some people don't experience any symptoms, especially in the early stages, or they may be very mild. That said, according to Healthline, swollen lymph nodes are usually the first symptom to develop, which may get better or worse for years. The lymph nodes in the underarms, neck, groin, and abdomen are most commonly affected.
There are other possible symptoms of follicular lymphoma, including the following:
fever
unexplained weight loss
night sweats and chills that won't go away
fatigue
shortness of breath
frequent infections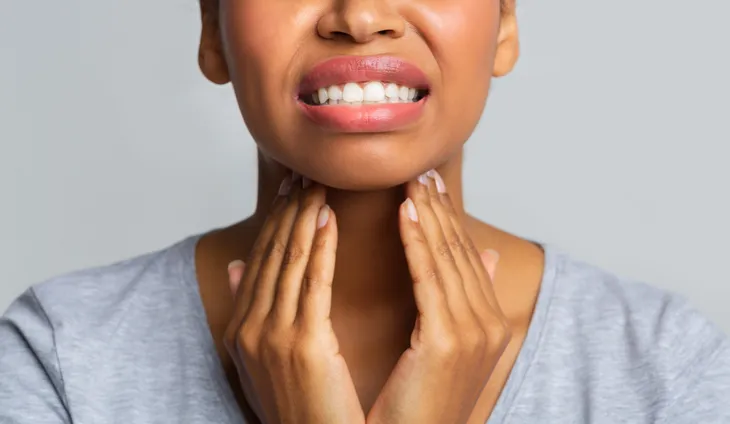 What Causes Follicular Lymphoma?
Unfortunately, the exact cause of follicular lymphoma is not yet understood. However, Healthline says a combination of genetic, environmental, and immunologic factors may increase your risk of developing the disease. For example, having a family history of follicular lymphoma may increase your risk. Although, the source says 85-percent of people with the disease have a "noninherited genetic abnormality called translocation."
Environmental factors such as exposure to chemicals like benzene or pesticides may also increase your risk. Ask can smoking and exposure to secondhand smoke. Some infections may lead to follicular lymphoma too.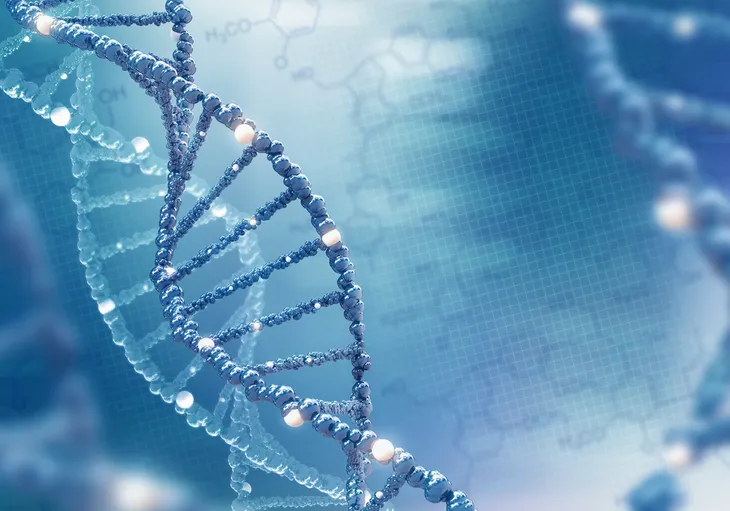 How Is Follicular Lymphoma Diagnosed?
If you develop swollen lymph nodes for no apparent reason or if they continue to enlarge, or are present for 2- to 4-weeks, you should have them checked out by your doctor. You should also see your doctor if you're concerned about your risk of follicular lymphoma or are experiencing any of the other possible symptoms of the disease.
To diagnose follicular lymphoma your doctor will likely start by reviewing your medical history and performing a physical exam. According to the Cleveland Clinic, they'll also likely recommend diagnostic testing such as a biopsy. This involves taking a small tissue sample of the lymph node to check for signs of cancer.
Imaging tests may also be necessary, such as a positron emission tomography (PET) scan, which can help show cancer cell activity and can help determine the cancer grade. A computed tomography (CT) scan may also be recommended, which helps monitor the cancer and evaluates how the cancer responds to treatment.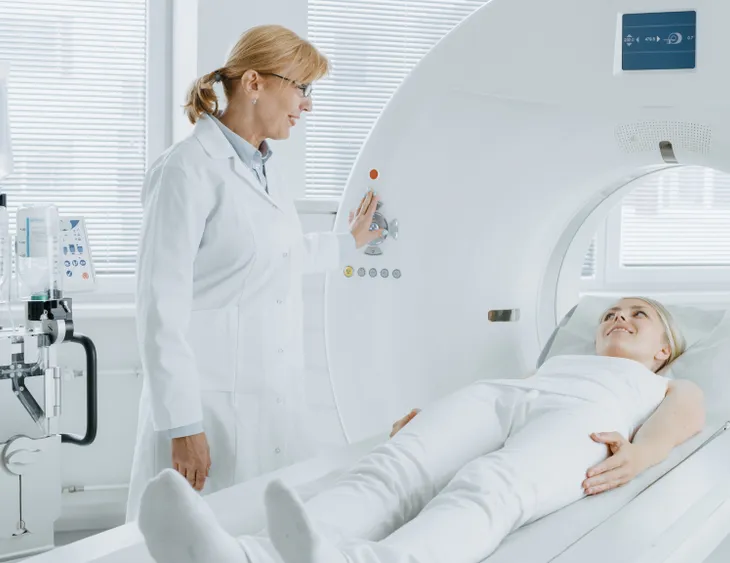 Follicular Lymphoma Treatment Options
There are a number of treatment options available to treat follicular lymphoma. Your medical team will develop the best treatment plan for you depending on your type of cancer and the stage.
If you're able to catch the cancer early and you're not experiencing any symptoms, then your doctor may start with watchful waiting and active surveillance. The Cleveland Clinic explains that this means you'll still have regular appointments to keep a watchful eye on the disease, but you won't receive any treatment yet. However, if you do have symptoms your doctor may need to take a different approach. Possible treatment options for follicular lymphoma include:
Radiation therapy
Chemotherapy
Monoclonal antibody therapy
Targeted therapy
Immunotherapy
Stem cell transplant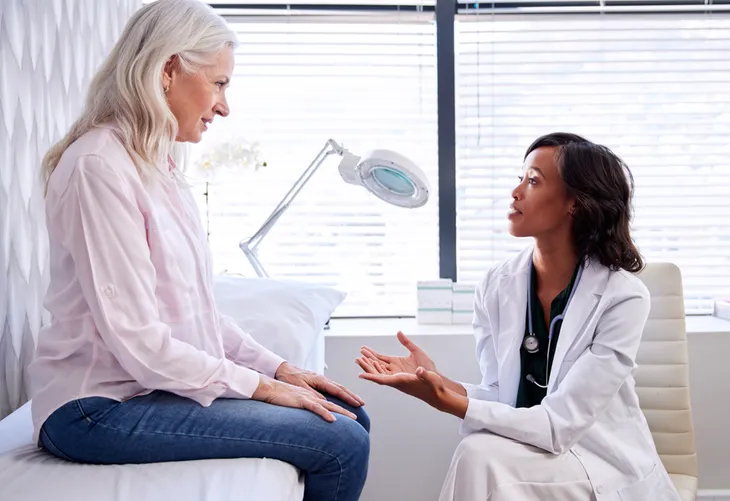 What to Expect After Treatment
Healthline points out that treatment is typically used to keep the disease under control. Though patients can go into remission (and remission can last for years), follicular lymphoma is considered a lifelong condition and the cancer can come back. After treatment, you may feel tired for a few months. It's important to listen to your body and rest when you need to before jumping back into your regular level of activity.
The other good news is that this type of cancer can often be successfully managed for many years. In fact, Healthline says the average survival rate is more than 20-years.
Can Follicular Lymphoma Be Prevented?
Unfortunately, since the cause of follicular lymphoma isn't fully understood, medical professionals haven't figured out ways to reduce the risk. That said, if you're worried about your risk, you should talk to your doctor, review your family history and discuss lifestyle changes you can make to stay healthy.
Managing a healthy weight, eating a balanced, healthy diet, and exercising regularly are all good habits you can start to stay healthy. Managing your stress and getting good quality sleep every day can make a big difference too.