Health insurance is extremely important, especially as we age. This is why every senior 65 and older (as well as those with certain disabilities) should consider enrolling in Medicare. Take the time to learn about all the different Medicare options in order to understand what coverage would be best for you.
Medicare has been around since 1965, but very few Americans are experts on it. It's a large program with many different rules and options, which makes it confusing. This article will provide you with all the basic need-to-know facts so that you can make an informed decision about your health care coverage.
Who's Eligible for Medicare?
Before we get into the details of Medicare, let's first discuss who's eligible to enroll. Medicare was designed to provide coverage for retirees over the age of 65. It has since grown to also include younger people who have certain illnesses and disabilities.
You must also be a U.S. citizen or a permanent legal resident in order to access Medicare insurance. Permanent residents must have lived in the United States for at least five consecutive years, says Everyday Health.
Those who are under the age of 65 must have received disability payments from Social Security for 24 consecutive months. Payments from the Railroad Retirement Board may also count, notes the source. Conditions that are covered by Medicare are end-stage renal disease (ESRD) and amyotrophic lateral sclerosis (ALS) or Lou Gehrig's disease.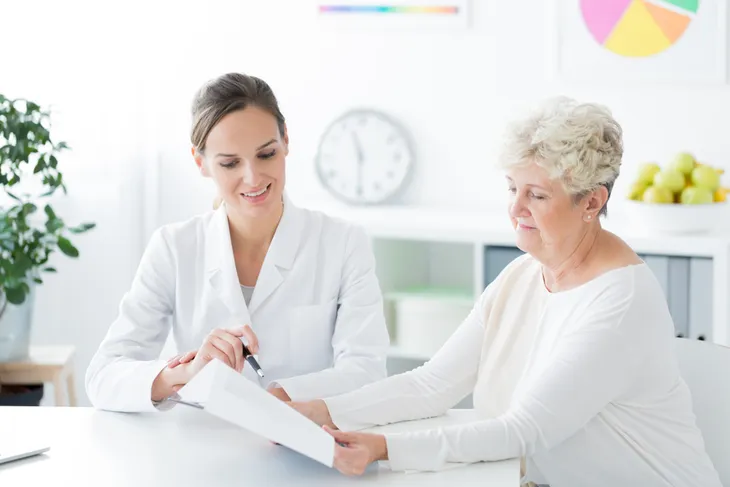 Don't Delay or You'll Have to Pay
One of the most important things to remember about Medicare is that there are only certain times during the year when a person can enroll. According to WebMD, eligible candidates have seven months to sign up. This seven months is the three months leading up to your 65th birthday and the following three months. Open enrollment for 2021 starts on October 15th and ends December 7th.
Some people are automatically enrolled in Medicare Part A and B, but most people have to sign up. If you're unsure, check with the Social Security Office. If you aren't automatically signed up and you don't enroll, you can still enroll, but you'll end up paying a late penalty. This penalty will occur every month you have Medicare. This is also the case if you delay enrolling in a Part D plan for prescription drugs.
You won't be penalized if you have coverage through your job. But most employers require you to enroll in Medicare, so check with your HR department when you turn 65.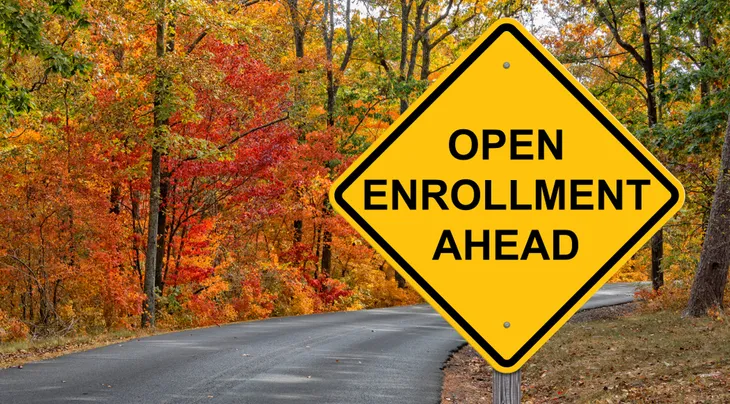 Original Medicare
There are many different coverage options with Medicare, but the basic program is called Original Medicare. This is what is provided to anyone who signs up at a Social Security office or online at the Social Security Administration's website.
There are two parts within the Original Medicare program: Part A and Part B.
Part A
Part A provides what Everyday Health describes as institutional benefits. You'll be covered for inpatient hospital visits, hospice care, skilled nursing care, and home healthcare.
"Most people who have worked for 10 or more years do not pay a premium for Part A," writes Everyday Health. Your tax money will pay for Part A benefits during a working career. These benefits have also been paid for by your employer. "If you did not work long enough to qualify for premium-free part A, you may still qualify if you are, or were, married to someone who did." If you still don't qualify, you can enroll and pay a monthly premium.
Despite having coverage, expect to encounter some out of pocket expenses because Part A does not cover everything. You'll have to pay the deductible before Medicare begins paying any benefits.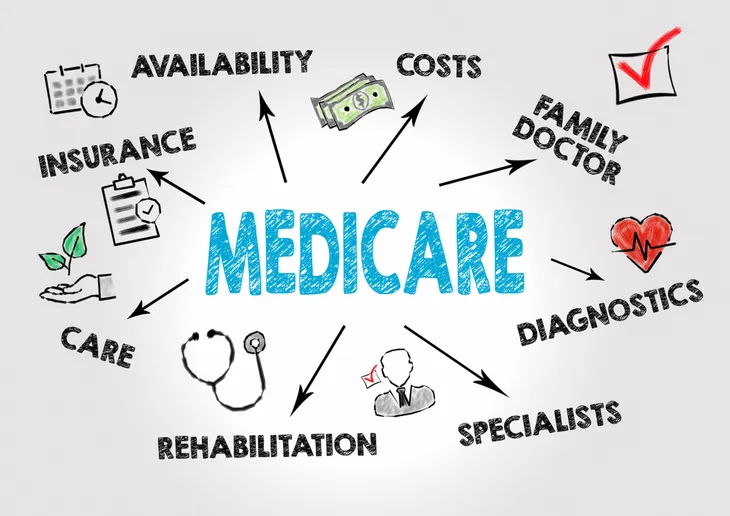 Part B
Part B focuses more on outpatient medical services like doctor visits, therapy visit (physical and occupational), diagnostic testing (lab work, X-rays, and magnetic resonance imaging [MRI]), and certain cancer treatments.
You'll pay for this coverage through a monthly premium that is paid out to the federal government. It is not paid for through taxes. Payment begins as soon as you enroll.
It's important to note that similar to Part A, Part B does not cover 100-percent of every expense. You'll have to pay for Part B deductible ($198 for 2020) and Part B coinsurance (20-percent of Medicare-approved costs for every covered service or procedure). You'll also have to pay any excess charges which include costs that doctors charge that are beyond the Medicare-approved maximum caps, however this is rare.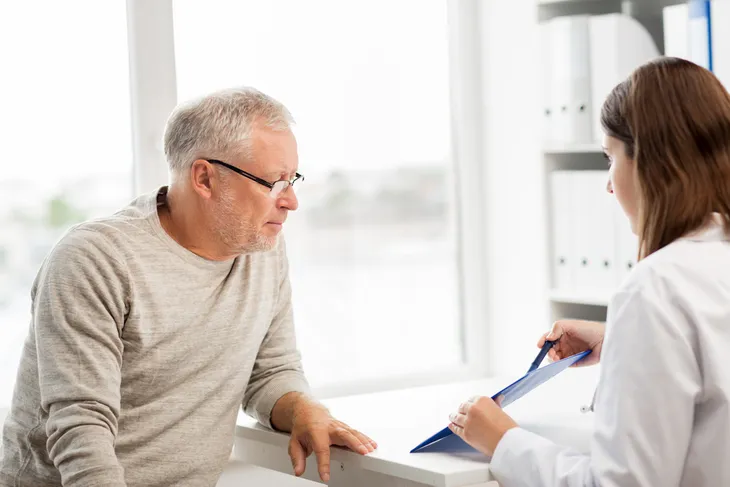 Prescription Drugs are Not Covered
Unfortunately, prescription drugs are not covered by the Original Medicare plan. You'll have to pay out of pocket for any prescription drugs, or enroll in a Medicare drug plan.
Everyday Health notes that there is no cap on the maximum amount a person could pay in a single year, so if you undergo many treatments or services in a year without prescription drug coverage, you could end up pay tens of thousands of dollars in just one year.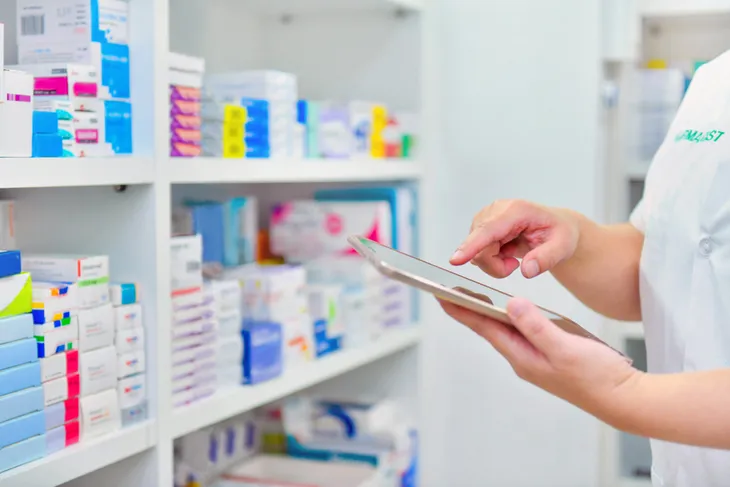 What Are My Other Options?
While the original Medicare plan is good, many people are still concerned about out-of-pocket costs that aren't covered by either Plan A or Plan B (or both combined). As a result, people often turn to private insurance companies which offer additional coverage.
Part C
Medicare Part C, also known as Medicare Advantage plans, are an alternative to Original Medicare provided by private insurance companies. These plans provide all the same benefits as Part A and B, but with some additional coverage.
Medicare Advantage plans may offer additional benefits like vision, hearing, and dental coverage. Some may even offer fitness programs and transportation benefits, says Everyday Health. You can even get prescription drug coverage under MAPD plans (they satisfy the requirement for Part D coverage).
The cost of these plans may include a monthly premium (although some have no premium), annual deductible (again, some might not), annual deductible for drug coverage (many don't), or copays or coinsurance for medical or hospital services or procedures.
These plans are popular because they have a fixed out-of-pocket maximum for medical services, so people know exactly how much they'll have to pay for services, no matter what health issue may arise. Most plans are either Health Maintenance Organization (HMO) or Preferred Provider organization (PPO) based which means you'll receive services through preferred (PPOs) or required (HMO) providers. You might also have to have a primary care physician.
In order to be eligible for Part C plans, you must be enrolled in Part A and B, and continue to pay your Part B premium. There's no age requirement.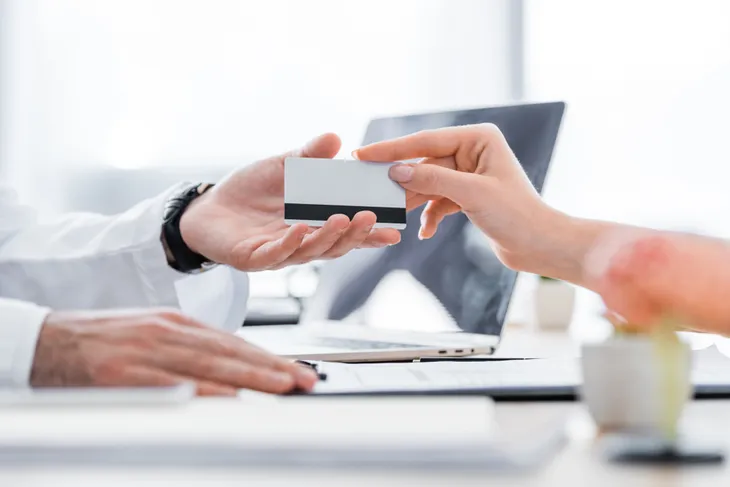 Part D
Medicare Part D was added in 2006 to provide prescription drug plans. These types of plans are offered by private insurance companies. You pay a monthly premium and they'll cover a large portion of your prescription drugs.
You might have to meet the annual deductible (no more than $435 in 2020) before the plan begins covering any costs. After you pay the deductible (if there is one), then you'll pay a copayment or coinsurance for any drugs and your plan will pay the rest, says Everyday Health.
An important thing to remember is that your share of the cost can increase during the year. "If total drug costs exceed $4,020 in 2020, you will enter the coverage gap, or what is also referred to as the 'donut hole' stage," explains the source. "If total drug costs (what you have paid plus manufacturer discounts) exceed $6,350, you will pass into what is known as the Catastrophic Coverage Stage and your costs will be capped at 5-percent."
In order to qualify for Part D, you must be eligible for Part A or enrolled in Part B. Don't miss the enrollment dates otherwise you'll have to pay a late enrollment penalty. You can avoid this by enrolling in a standalone Part D plan or Medicare Advantage plan with drug coverage.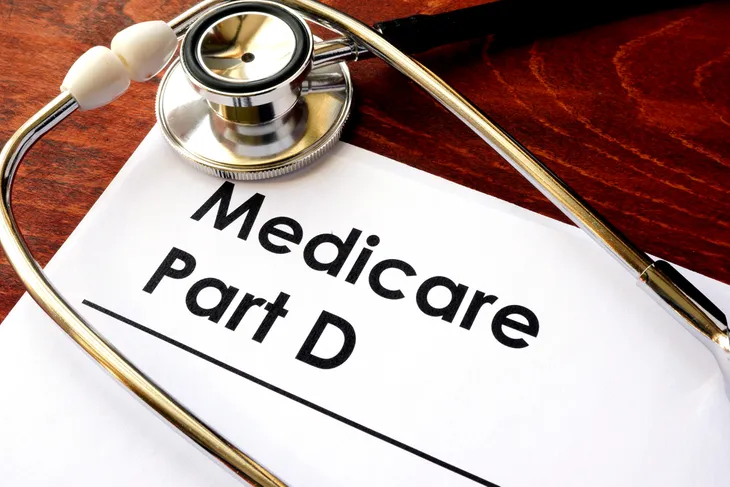 Supplemental Insurance
If you're worried about out-of-pocket expenses, you can add a Medigap plan which basically acts as supplemental insurance. It does not offer additional Medicare coverage, it's just to help with out-of-pocket costs associated with whatever plan you're enrolled in.
These plans cost more, but over more comprehensive coverage. The advantages are that you can see any physician in the country as long as they accept Medicare patients. You aren't restricted to certain medical networks and don't need referrals.
The biggest downfall is that they don't cover prescription drugs. You'll need to get additional drug coverage from a PDP. To be eligible for Medicare Supplemental insurance you must be enrolled in Part A and B, and depending on what state you're living in, you may have to be 65 or older.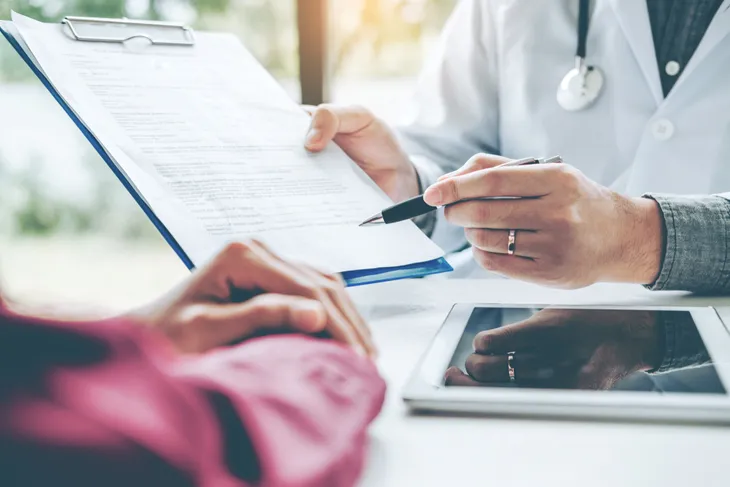 Out of Pocket Expenses
There aren't any out-of-pocket maximum costs with a traditional Medicare plan (Part A and Part B). This basically means there's no limit to what you'll have to pay if a serious health issue occurs. These costs come from co-insurance, which according to WebMD is "the percentage of your medical charges that are your responsibility."
If you've enrolled in Medicare Part D there is a cap on costs. So if you've spent a certain amount of money, a coverage does kick in. However, "you'll still pay 5-percent of the cost of any prescription drugs over that amount," writes the source.
If you're taking a high priced drug, the cost can add up quick. You'd likely want to add a supplemental (Medigap) plan to help cover these extra costs.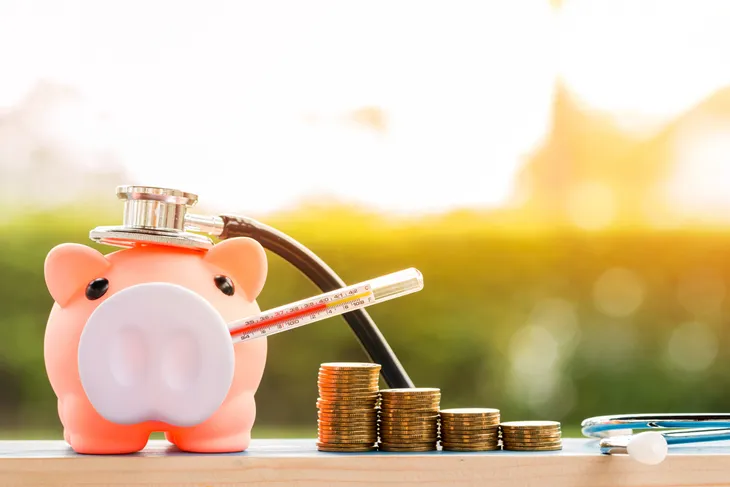 Dental and Vision are Not Included
Even though dental care is an important part of our overall health, it's not covered by Medicare. The only time dental care is covered is if you've added dental services to your plan, or these services were needed during an emergency procedure, like during a hospital stay. Another important service that's not covered are eye exams to prescribed glasses. The exception to this is if your eye exam is for a certain condition, such as glaucoma or macular degeneration.
WebMD points out that hearing aids are also not covered. You'll find coverage for these under supplemental insurance or a Medicare Advantage plan.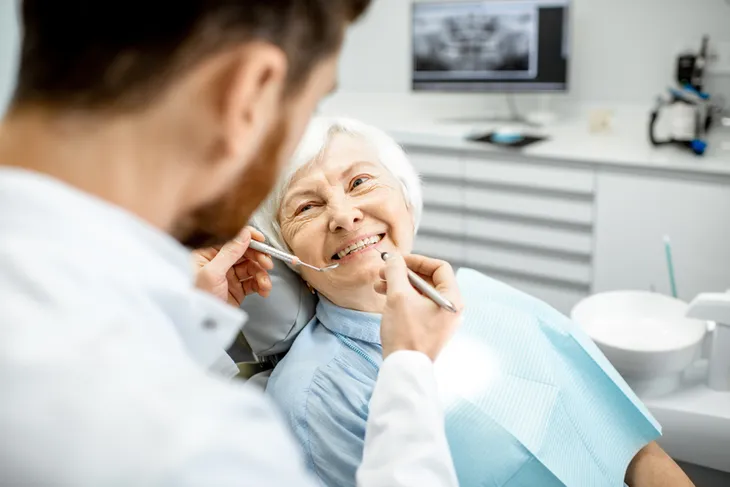 No Long-Term Care Coverage
You might be surprised to learn there is no long-term care coverage under Medicare. The only way this is covered is if it's associated with a hospital stay and is "rehabilitative." This would include therapy after something like a knee surgery.
If you're not hospitalized but need help with everyday activities like dressing and bathing, these services (in-home care or nursing home care) are usually not covered by Medicare, says WebMD.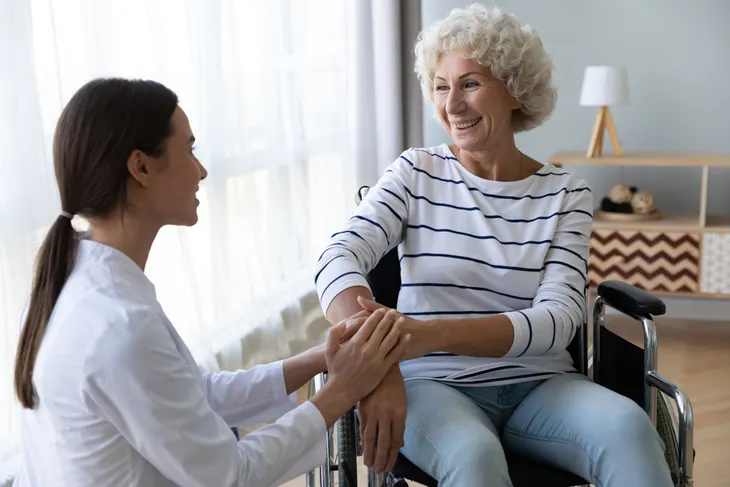 Cancel Your Marketplace Plan
Are you insured with a Marketplace plan? You might be tempted to just keep your Marketplace plan, but that might not be a good decision. According to WebMD, if you're getting a subsidy from your premiums, most people aren't eligible for their subsidy once they're eligible for Medicare. You could even face tax penalties if you keep it.
Don't delay enrolling in Medicare Parts B or D because you'll get hit with a late enrollment penalty once you're on Medicare. If you miss your enrollment window the first time, you'll put yourself at risk for a gap in coverage while waiting for the next sign-up window, explains WebMD. The best way to go about it is to cancel your Marketplace plan and enroll in Medicare.