The warm weather has officially arrived and it looks like it's here to stay! Now that winter is over, people have begun setting up their outdoor spaces in order to enjoy more time outside.
We spend so much time cooped up indoors, it's nice to have a little escape, even if it's just outside the door in your backyard. Looking to spruce up your backyard this year? We've compiled a list of a essential (and affordable) items that are sure to turn your backyard space into an outdoor oasis. Check it out…
Fountain
Do you hear that? That's the sound of water trickling down your new outdoor fountain. When we think of a fountain we often think of those giant ghastly stone structures out front of mansions, but there are actually tons of affordable small fountains made for just the everyday backyard.
Just the sound of water is enchanting, but the sight of it trickling down is also relaxing. It'll make your space feel much more serene and sophisticated. Again, they don't have to be large. There are tons of great options that are made for sitting discreetly in a garden or on a deck.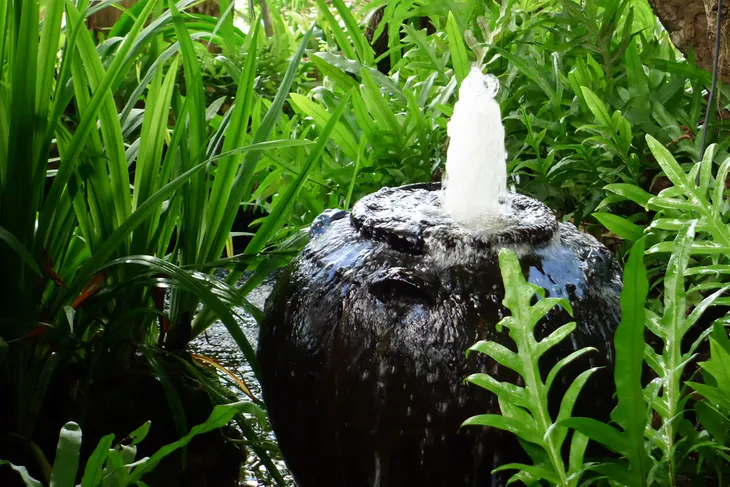 Steel Patio Bistro Set
There's something about a little steel bistro set that makes me feel like I'm at an Airbnb somewhere in Europe, enjoying a cup of coffee or late breakfast. A bistro set is an easy and super affordable furniture set that can be added to pretty much any space thanks to its size.
Adding more seating to any area is always a good idea, especially if you like to host. A steel bistro set gives you the option of enjoying a nice intimate meal in your new outdoor oasis.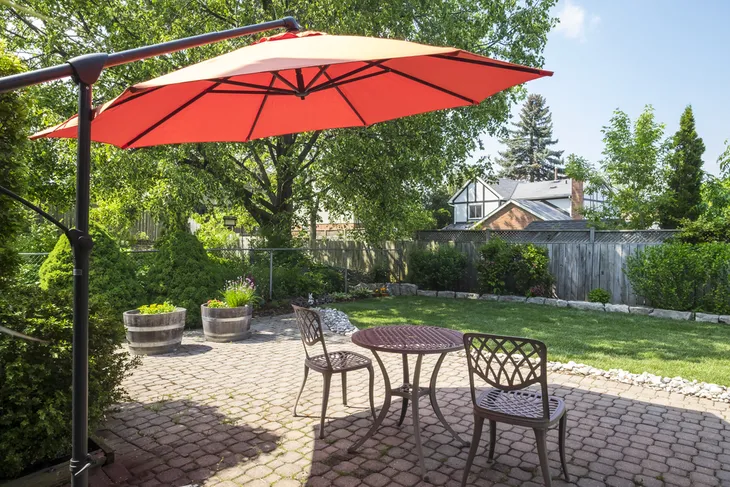 String Lights
String lights have become a popular decor choice for outdoor patios, both at restaurants and in people's backyards. You can find indoor/outdoor string lights at most stores selling outdoor furniture or buy them online on sites like Wayfair and Amazon.
You can purchase them in all different shapes, lengths, and of course, different price points. They are a super affordable way to make a space more cozy and chic. You'll love sitting outside at night under the warm ambiance of these lights.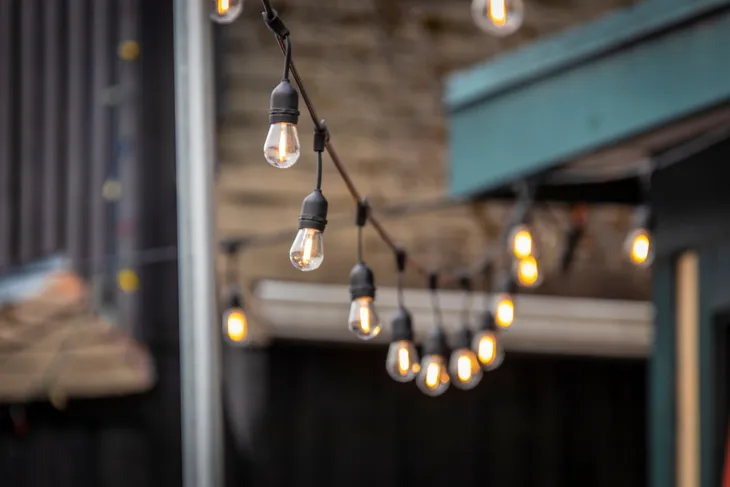 Hammock
Who doesn't love a good hammock? Just imagine curling up in a hammock this summer in a nice shady spot, with a book and reading all afternoon. Most people might be thinking, well how am I supposed to get a hammock if I don't have two perfectly spaced trees to hang it? These days, you don't need that! You can purchase hammocks that stand up on their own so that they can be added to any backyard. Set it up in the shade or in the sun for tanning — either way, we guarantee you'll be swinging lazily in it all summer.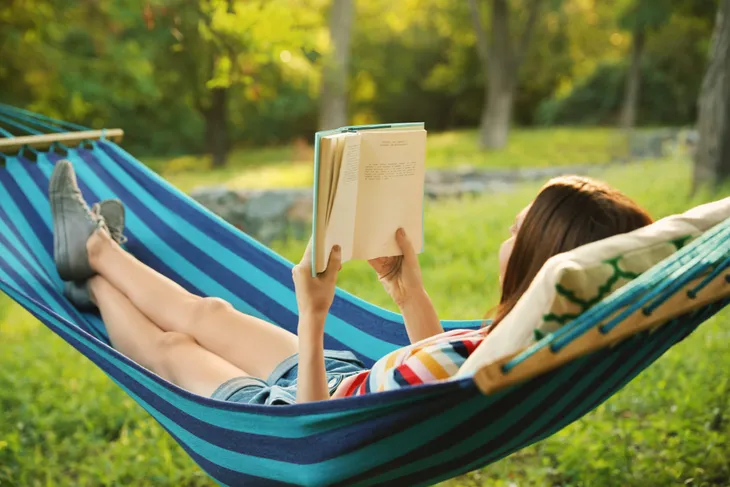 Planters
Adding greenery to a space is an easy way to add more color and liven up the place. Many people like to add plants to their indoor living spaces, but don't forget to include them outside too!
While there are plenty of expensive options when it comes to planters, you can easily make this decor item more affordable by either making your own. Get a couple pieces of wood together and build a planter box. You can put flowers in them, herbs, or even some cool looking succulents.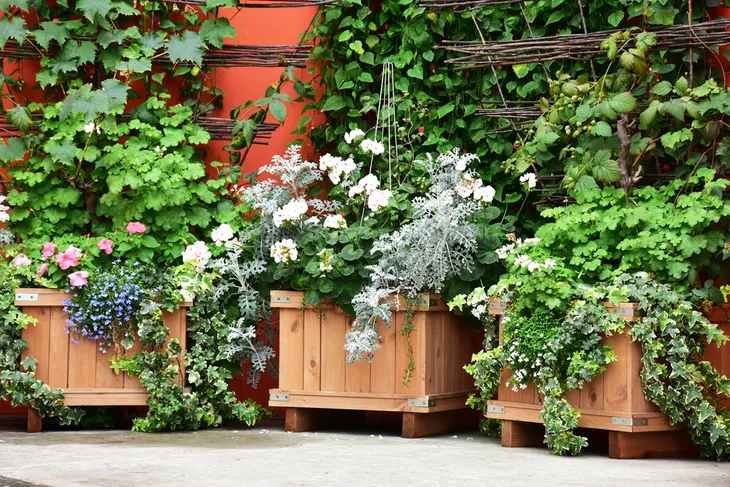 Patio Rug
Just like in the home, adding a rug to a space immediately makes it feel so much more homey and cozy. You can find outdoor area rugs in all different shapes and sizes, colors and patterns and price points. They're sold at all the major furniture stores, as well as online.
If you've got any patio or deck space, throw a rug down underneath your furniture and you'll be amazed at how much just one little rug can change the vibe.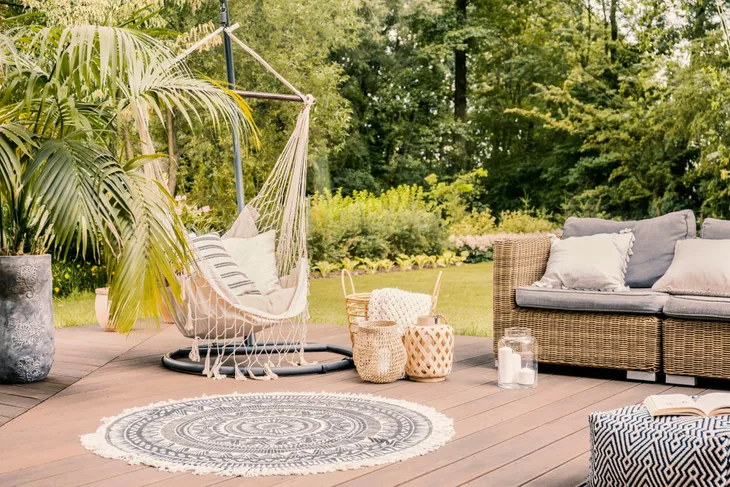 Fire Pit Table
There's no better way to create an ambiance like lighting a fire. There's just nothing else like it! The kids will love gathering around the fire to roast marshmallows, if can be a place for you to unwind with a glass of wine after a long week, or as a gathering spot for friends on the weekend.
You can either build your own firepit in the backyard which is super affordable or purchase one that's already put together and easy to light. They range in price from very expensive to more affordable. It all depends on the material, style and size. Shop around and find what's most suitable for you.
Sculpture
There's a reason spas and cottages (places we go to relax) usually have sculptures in their gardens. They can make an ordinary space feel like a little tropical oasis. Just like inside our home, the outside of our home needs to be decorated in order to feel like a home. Adding little things like sculptures or a stone fountain in the garden can make a huge difference.
While sculptures can be expensive, particularly if they're handmade, there are many available that are made from very inexpensive materials like plastic, aluminum and plastic which are just as effective. There are so many different options — don't be afraid to have fun with it!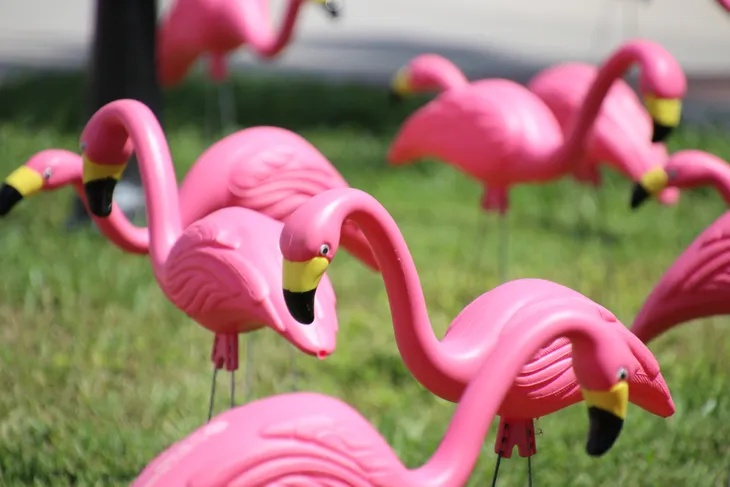 Muskoka Chair
There's nothing more relaxing than cottage country which is why a muskoka chair (also known as an adirondack chair) is a must have for any backyard oasis. You won't be at the cottage, but it will definitely feel like you are when you sit down with a drink, lounge in the sun, or curl up with a cup of coffee in the morning.
Muskoka chairs run at all different price points. And if you don't have the space to store these giant chairs, they now have folding muskoka chairs available for under $200.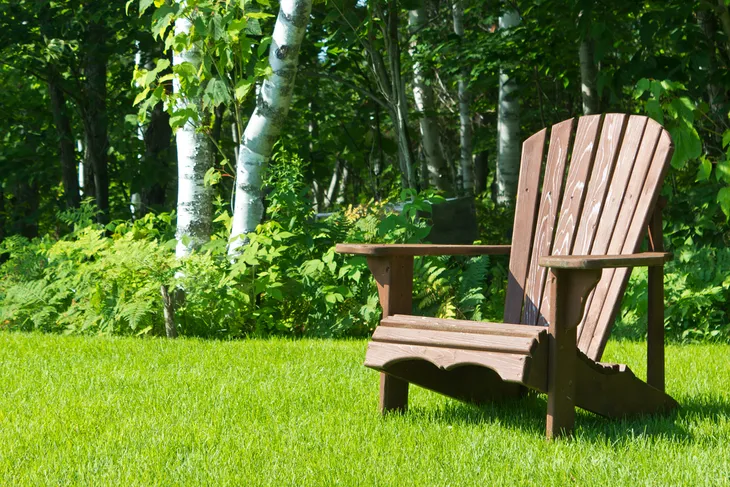 Bird Feeder
Adding a bird feeder to your backyard is a great way to lure nature in to your backyard oasis, particularly if you live in the city. It's a great way to get closer to nature, plus there's all kinds of options available. You can choose something funky and fun, build one yourself, or pick one that'll blend nicely into your landscaping.
Just be sure to pick a birdhouse that blocks the squirrels from getting any of the food. Whenever there's a bird feeder around, squirrels aren't far away!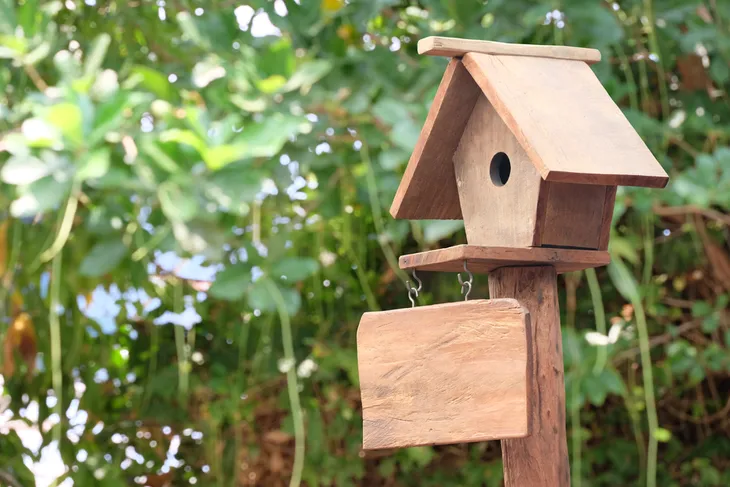 Inflatable Pool
While an inflatable pool might seem tacky, trust us, when it's 30 plus degrees celcius out there, you'll be thanking us! An inflatable pool is a great way to cool off this summer if you're like most people who aren't lucky enough to have a big concrete pool. Ain't no shame in this game!
If you've got kids, they'll enjoy swimming and splashing around on a hot day. But even if you don't have kids, pour yourself a drink, grab and book, and sit in the water. It might not be glamorous, but it's close enough to having a vacation and relaxing day in the pool without ever leaving your backyard.