You can hardly listen to the radio, go online, or turn on the television without being bombarded with news and mounting statistics regarding the deadly Ebola outbreak in West Africa, which according to the World Health Organization (WHO) has killed at least 5,700 people, though the actual number of fatalities may be much higher.
Recently, reports circulated about two infected American aid workers who were evacuated from Liberia in a medical charter insulation pod for transport back to the U.S., where they were to receive treatment. Health officials are hopeful that the epidemic will not reach the North American mainland.
This is what you need to know about the Ebola outbreak…
1. Identifying Ebola
Ebola is a fatal virus that spreads through direct contact with an infected person—typically via blood, bodily fluids, or tissue transmission (i.e., shared needles or infected bodily secretions). While the virus that causes the Ebola disease, exists in animals, new research suggests that the virus is difficult or impossible for an animal to transmit directly to a human being. In addition to blood, human bodily fluids that contain the Ebola virus include breast milk, saliva, semen, urine, sweat, tears, feces and vomit.
The virus is usually transmitted to a person through their eyes, nose, or mouth, or through open cuts or wounds. Generally speaking, the sicker a person is, the more contagious they are. It is also important to remember that survivors can still transmit the virus to others even after they have recovered; for example, the virus has been clinically proven to survive for up to 7 weeks in the semen of a male who was formerly infected.
2. Symptoms of Ebola Infection
The World Health Organization (WHO) characterizes the highly contagious virus to symptoms of severe muscle aches and pains, joint pain and weakness, fever, headache, stomach cramping and pain, loss of appetite, diarrhea, vomiting, and internal and external hemorrhagic bleeding. Individuals not showing any symptoms are not contagious, but symptoms don't typically manifest until 2 to 21 days after contamination.
Symptoms follow a particular pathology. In the disease's early stages, a patient typically complains of a general unwell feeling, called "malaise" by doctors. From there, the patient will usually pass quite suddenly into an influenza-like stage and develop a fever of at least 100.9 degrees Fahrenheit (38.3 degrees Celsius). The patient's condition then gradually worsens until the more severe symptoms appear, which include internal and external bleeding, and exsanguination through the skin and other orifices. Even with treatment, the patient is at a high risk for death if the disease reaches this stage.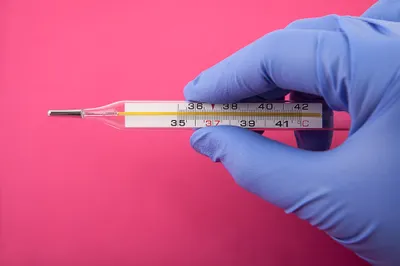 3. Current Ebola Outbreak
The Centers for Disease (CDC) claim the world is currently undergoing the deadliest Ebola outbreak in known history. This particular outbreak is centred in West Africa, and is believed to have begun in February 2014. The majority of infections are thought to have taken place during the period between March and late July, 2014. Health officials believe that the epidemic began in the nation of Guinea, then spread to nearby Sierra Leone and Liberia. Some reports claim that it began with a single case, in which the patient was not properly isolated.
One of the major reasons for the spread of the outbreak is that people living in affected regions have not responded to the instructions of governments, aid workers and medical officials. Large numbers of locals believe that the entire outbreak is a hoax, while others are operating under the assumption that Ebola is being spread deliberately. The countries where the outbreak began are significantly economically disadvantaged, which complicated efforts to contain it.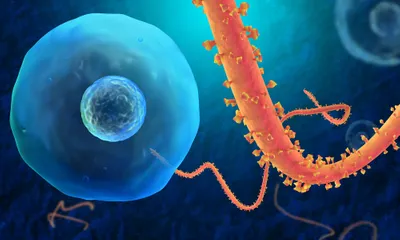 4. Affected Countries
The current Ebola outbreak was at its worst in Liberia, Sierra Leone and Guinea. Liberia had the greatest number of cases, with more than 7,000 confirmed cases and almost 3,000 deaths. Sierra Leone had about 6,000 cases, while Guinea had about 2,000. Much smaller numbers were seen in other African countries; Nigeria had 20 confirmed cases, while Mali and Senegal had 6 and 1 respectively. In these countries, patients were effectively contained and the disease did not spread in large numbers.
Four cases were confirmed in the United States, originating with aid workers and health professionals returning from heavily affected areas. There was also 1 confirmed case in Spain, though the patient survived. Currently, Senegal and Nigeria are no longer deemed to be at heightened risk, though the epidemic persists in the three hardest-hit West African nations. Approximately 10 percent of the total fatalities have affected healthcare workers.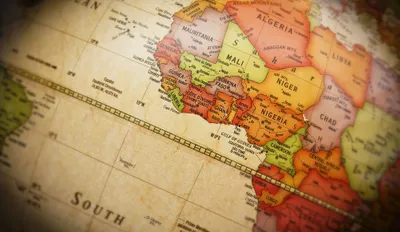 5. Initial Case
The first reported Ebola case was linked to a passenger plane. An passenger infected with the virus boarded the plane, traveling from Liberia to Lagos, Nigeria. The infected passenger later died from the disease, and was believed to have transmitted the virus to an unknown number of people before passing away. However, later research indicated that the so-called "index case" may actually have involved a young boy from Guinea.
Various media outlets have reported that a 2-year-old who died in Guinea in December of 2013 may have triggered the epidemic by passing the Ebola virus on to his mother, sister, and grandmother. Through them, the disease is now believed to have slowly spread to neighboring towns and villages, affected an increasing number of people until a full-scale outbreak progressed into an epidemic. The death of the air traveler in Nigeria was reported in July of 2014, but in retrospect, health officials now believe that the warning signs of the epidemic were already there, but had gone undetected.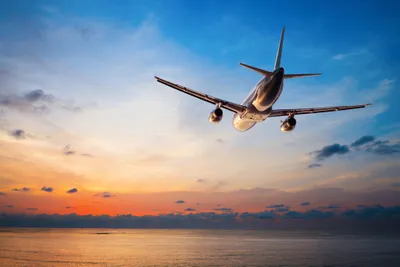 6. Risk to North Americans
The CDC's National Center for Emerging Zoonotic and Infectious Diseases assures that unless you live in or visit an at-risk Ebola country (i.e., Liberia, Sierra Leone, Nigeria, or Guinea) you have little risk of contracting the virus. While there have been four confirmed cases of Ebola disease in the United States and one confirmed death, health officials stress that there is no reason to panic and that there is no reason to worry that the disease will arrive on North American shores in large quantities.
At the same time, the governments of Canada and the United States are encouraging citizens to delay or cancel travel plans to affected countries, and there have been instances of passengers being forced into quarantine upon their return from West Africa. During these quarantines, people must remain in total isolation for a period of 21 days, as the disease can take up to three weeks to manifest itself in an infected person.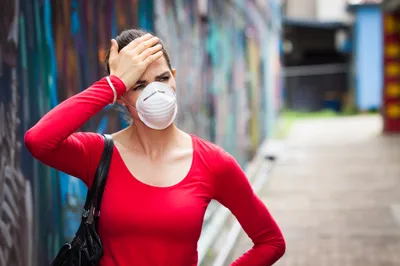 7. Treatment & Mortality Rate
Early treatment of the Ebola virus has shown some success. Most Ebola outbreaks have a about a 90 percent mortality rate, while in this particular outbreak, mortality rates are estimated to be hovering around the 60 percent mark. Experts cite numerous factors for the improvement in the mortality rate, including improvements in patient care. The prevailing trend is that medical professionals are improving in their capacity to manage the disease, though it cannot be cured. Symptoms can only be managed through palliative treatments designed to boost patient comfort and reduce the risk of complications.
The National Institutes of Health released a statement, indicating that is has begun testing an experimental Ebola vaccine on primates for potential use in humans. However, at present, the vaccine has not been clinically proven to be safe for use in humans, and is thus not yet available to help counteract the current epidemic.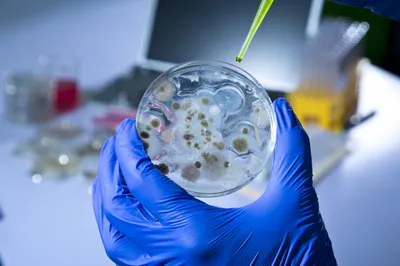 8. Health Advisories & Precautions
The CDC has issued the following travel warnings and advisories to passengers traveling to and from Ebola-prone African countries (Sierra Leone, Nigeria, Guinea, and Liberia) to reduce risk of infection and contamination of fellow travelers. The CDC is currently taking the following precautions to contain the virus:
Closing borders in Liberia.
Posting travel advisories (a level 3 alert) against non-essential travel to Guinea, Liberia, and Sierra Leone.
Requesting travel histories from U.S. foreign healthcare workers and aids—including histories from patient they came into contact with.
All individuals traveling to Ebola-prone countries are asked to stay alert to Ebola symptoms (i.e., headache, muscle pain and weakness, joint pain and weakness, stomach cramps, fever, diarrhea, vomiting, loss of appetite, and external/internal hemorrhaging.
It is extremely important to limit close or intimate physical contact with a person who may have been exposed to the Ebola virus, even if he or she is not showing symptoms of infection.