No one likes getting sick and one of the best ways to prevent it from happening is to avoid coming into contact with bacteria and viruses. Most people know proper handwashing and avoiding people who are sick are two effective ways to avoid getting sick. But what about face masks? Are they effective? And how do you know which ones to use and when?
In this article, we dive deeper to learn everything there is to know about face masks. We'll explain the different types of face masks as well as the appropriate times to use them. As a bonus, we'll also look into how to properly use a face mask to ensure its effectiveness. Let's dive in!
What Are the Different Types of Face Masks?
There are many different types of masks and face coverings on the market from neck gaiters and reusable cloth masks to disposable surgical masks and N95 respirators. That said, not all masks are created equal. Here are the three primary types of masks that are recommended by health professionals:
Cloth or paper masks
Procedural and surgical masks
N95 respirators
Let's take a closer look at each of these types of face masks.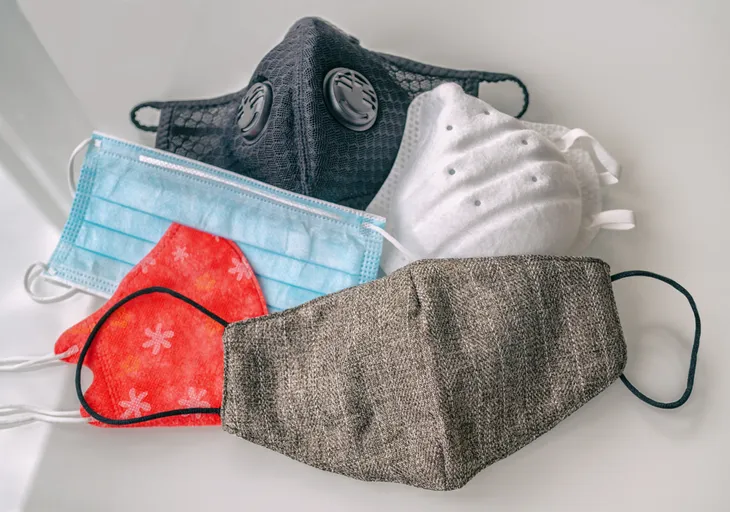 Cloth Face Masks
Cloth masks are typically made of thick woven cotton materials. You can buy cloth masks at many stores, online, and you can even make your own by recycling clothing. Want to try making your own? Check out this tutorial that teaches you how to make a face mask at home!
Cloth masks are recommended when you're in public places like the grocery store or public transportation. That said, cloth masks do not replace proper hygiene practices like keeping a safe distance from others and washing your hands regularly.
Cloth masks aren't disposable and are meant to be reused, however, you must wash them daily to ensure their effectiveness. While removing the face mask, don't touch your eyes, nose, or mouth, and wash your hands right after removing the mask.
Procedural and Surgical Masks
Surgical masks are loose-fitting and are meant to cover your nose, mouth, and chin. While the design may vary, they often feature a rectangular shape with pleats. The top of the mask usually features a metal strip that is meant to form your nose.
These masks also feature elastic bands that go behind your ears to secure the mask in place. Surgical masks are most often used to protect an individual from sprays, splashes, large-particle droplets and to help prevent transmission of potentially infectious respiratory secretions.
It's worth noting, surgical masks are disposable and cannot be washed. They should be discarded after one use.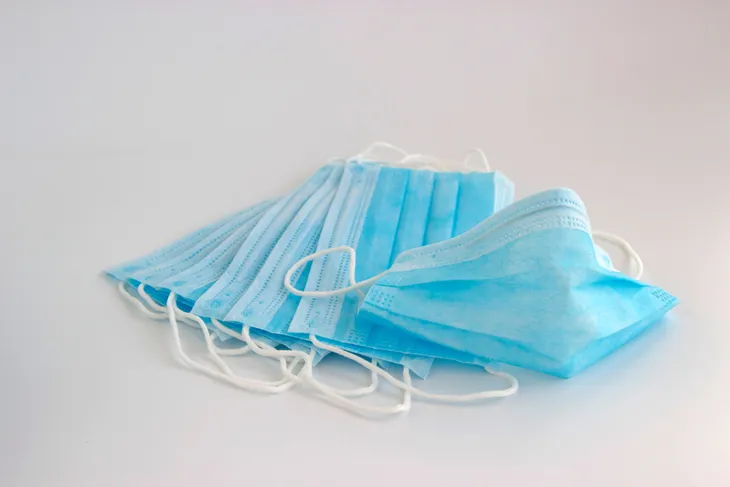 N95 Respirators
N95 respirators are tight-fitting masks that protect an individual from splashes, sprays, and large droplets. But that's not all. Healthline explains that they can filter out 95-percent of very small particles like viruses and bacteria.
N95 respirators are popular hospital face masks but health care workers have to undergo a fit-test to ensure the mask is the right size and has a tight seal. If the mask does not seal properly, it won't provide the proper protection. Keep in mind, a tight seal cannot be achieved in children or people with facial hair.
It's worth noting, N95 masks should be saved for health care providers and first responders and should not be used by the general public.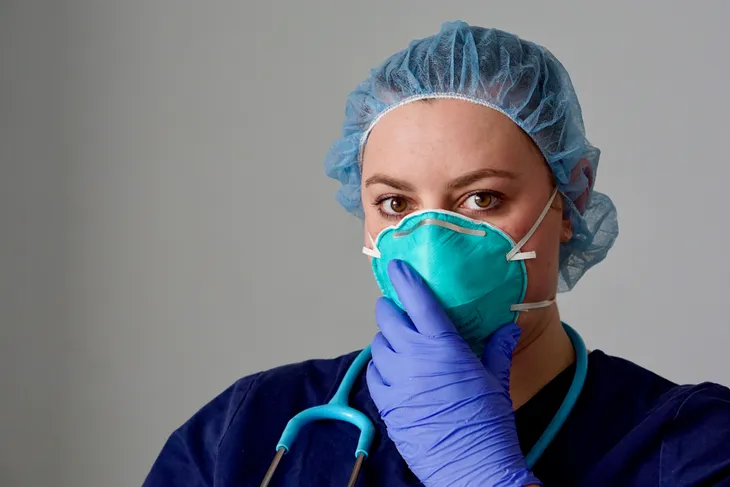 What Type of Mask Should I Buy?
If you're buying reusable cloth masks, look for a mask that has at least two layers of fabric. The mask should also be able to properly cover your nose and mouth without large gaps.
Further, the mask should also have elastic ear loops or ties so you can adjust it to your face. If you wear glasses, search for a mask that has a bendable border at the top so you can mold it to the bridge of your nose. This will help prevent your glasses from fogging. Finally, you can also buy disposable surgical masks, however, professional masks like N95 masks should be reserved for healthcare workers.
Want to shop from the comfort of your couch? Check out where to buy affordable face masks online!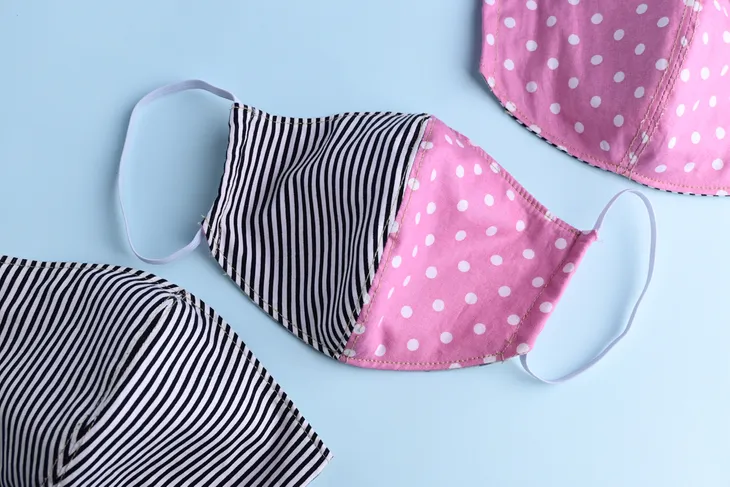 Are Reusable Homemade Face Masks Effective?
Yes, if used correctly, a homemade cloth face mask can be effective. While a surgical face mask or respirator may be a lot more effective, cloth masks are better than not using anything at all.
The Centers for Disease Control and Prevention (CDC), recommends that the mask must have two or more layers of washable, breathable fabric. Tightly knit cotton is best. When looking through the fabric, the fewer tiny holes you can see, the better.
Don't forget, cloth masks do not replace the need for protective measures. Don't touch your face, especially when you're out in public, wash your hands effectively and regularly, and practice social distancing to prevent spreading viruses and bacteria.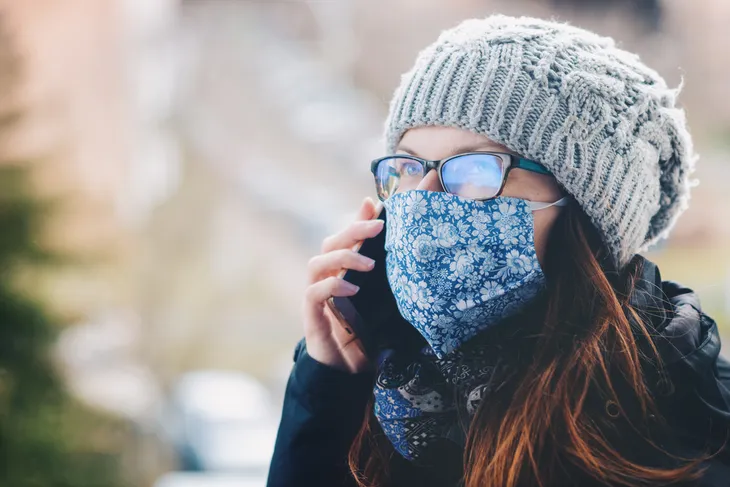 When To Wear a Face Mask
So when is the right time to wear a mask? Wearing a mask when you're in public or with individuals who are not a part of your immediate household is a great way to prevent spreading viruses and bacteria. This includes places like the grocery store, restaurants (when you're not eating or drinking), or using public transit.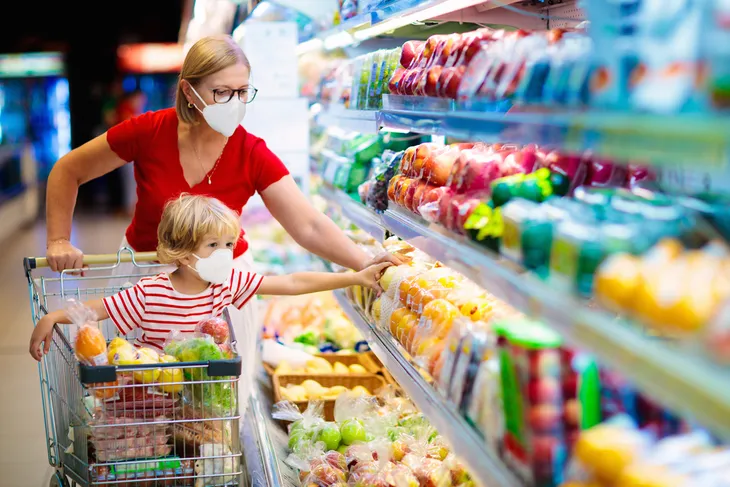 Types of Masks That Aren't Recommended
Now that we have an understanding of the types of masks that are recommended, let's take a look at the types of masks and face coverings that are not recommended. Medical professionals do not recommend neck gaiters, bandanas, or masks with exhalation valves.
For starters, neck gaiters are a tube of thin stretchy knit fabric that can be worn around the neck and pulled up to cover your mouth and nose. These are not effective because they're usually too thin. You can however wear them if they have at least two layers. Similarly, the masks with exhalation valves can allow droplets to escape in the air making them not effective too.
Furthermore, Bandanas are not recommended because they're open at the bottom. Finally, Clear face masks are also not recommended as they often have gaps around the face which makes them ineffective.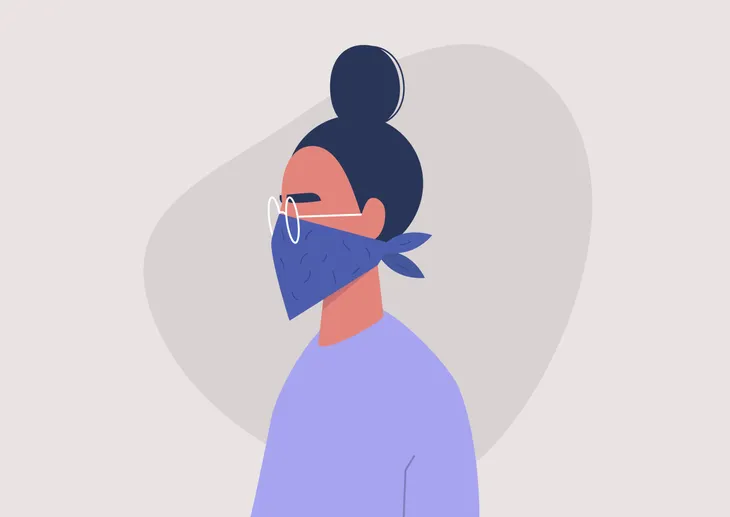 How to Wear a Face Mask the Right Way
There is a right and wrong way to wear a face mask. If you want the mask to be effective, it needs to cover your face from the bridge of your nose all the way to under your chin.
The mask should feel secure but not too tight to the face. Essentially, you want to make sure you can talk with the mask on without it sliding down or causing irritation. This will prevent you from touching it or moving it out of place because doing this could make it less effective.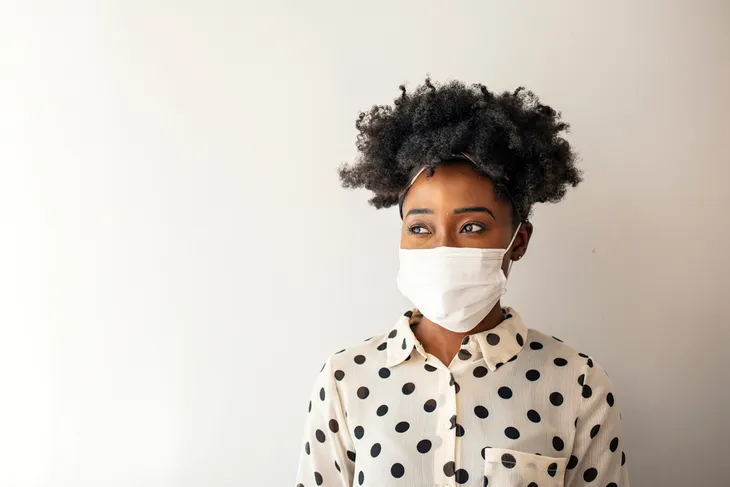 Additional Tips for Wearing a Face Mask
Using a mask properly is essential if you want to use it effectively. Here are some additional tips you should consider when wearing a face mask.
Clean your hands before you put your mask on, and before and after you take it off. To help its effectiveness, avoid touching the mask while wearing it. When you take the mask off, store it in a plastic bag.
It's important to either wash the mask daily if it's reusable or if the mask is disposable, throw it in the trash after each use. Finally, don't pull your mask down to talk, and don't wear it under the nose. Doing this makes the mask not effective.