Do you have stubborn belly fat? You're not alone. Despite your best efforts, getting rid of unwanted belly fat can be challenging. While diet and exercise can help, sometimes it's not enough to target specific areas of fat. That's where CoolSculpting comes in!
CoolSculpting is a non-invasive procedure that uses special cooling technology to freeze and remove stubborn fat cells from the body. It's a safe and effective way to get rid of belly fat without the risks and recovery time associated with traditional surgery. CoolSculpting has become increasingly popular in recent years as a way to achieve a slimmer, more toned appearance without undergoing invasive surgery, so let's see what all the fuss is about! If you're looking for a non-surgical solution to belly fat, read on to learn more about CoolSculpting.
What Is CoolSculpting?
CoolSculpting is a non-invasive cosmetic procedure that uses freezing temperatures to reduce stubborn fat deposits in specific areas of the body. It is a popular alternative to liposuction and other surgical fat-reduction procedures.
During a CoolSculpting session, a device is applied to the treatment area, which delivers controlled cooling to the targeted fat cells. This cooling process causes the fat cells to freeze and eventually die off. Over time, the body naturally eliminates the dead fat cells, resulting in a reduction of fat in the treated area.
CoolSculpting is most commonly used to target areas such as the abdomen, love handles, thighs, and double chin. However, it is important to note that CoolSculpting is not a weight loss solution. It's intended for individuals who are already at or near their ideal weight but have stubborn areas of fat that are resistant to diet and exercise.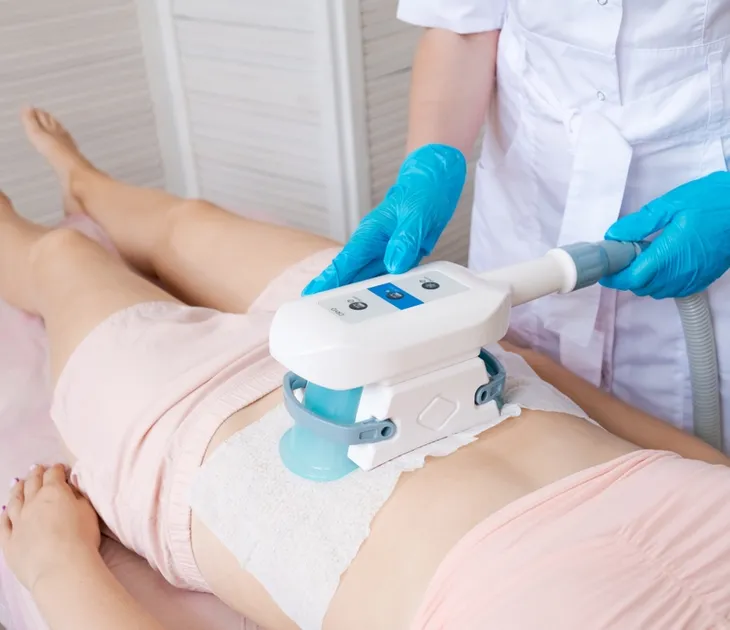 How CoolSculpting Removes Belly Fat
CoolSculpting is a non-invasive procedure that targets and eliminates stubborn fat cells in the belly area. It uses a process called cryolipolysis, which means freezing fat cells to the point of destruction. The procedure works by placing a special applicator on the targeted area, which cools the skin and underlying fat cells. This controlled cooling process doesn't damage the surrounding tissues or organs, making it a safe and effective way to remove belly fat.
During the treatment, the applicator delivers intense cold temperatures to the targeted fat cells, causing them to undergo a process known as apoptosis, which means the fat cells are destroyed. Over the next few weeks, the body naturally eliminates the fat cells through the lymphatic system. The result is a gradual reduction in the thickness of the fat layer, leading to a slimmer and more contoured belly area.
The procedure typically takes about 1-hour per area, and most patients report minimal discomfort during the process. In some cases, multiple sessions may be required to achieve optimal results, depending on the individual's goals and body type.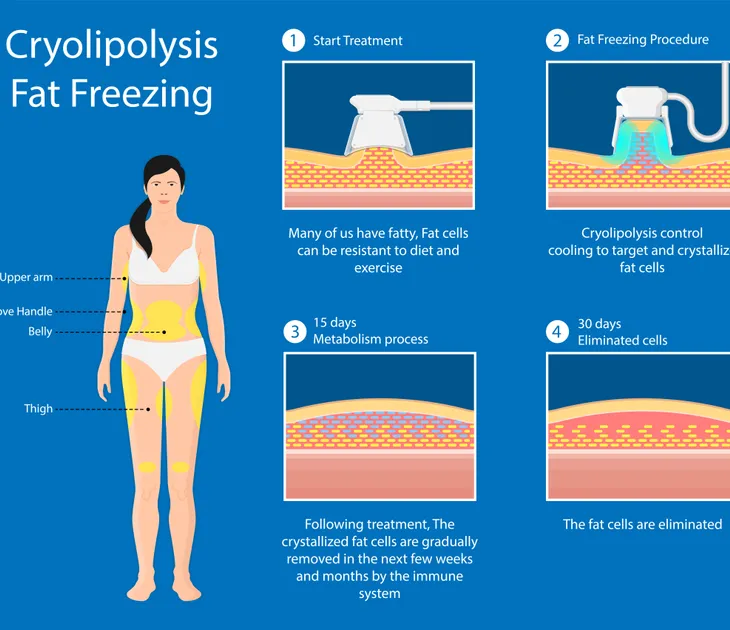 The Benefits of CoolSculpting
CoolSculpting offers several benefits for those looking to eliminate stubborn belly fat without surgery. One of the main advantages is that it's a non-invasive procedure, which means there are no incisions, anesthesia, or recovery time required. Patients can typically return to their normal activities immediately after the treatment, making it a convenient option for those with busy schedules.
Another benefit of CoolSculpting is that it's a targeted approach to fat removal. The procedure can be tailored to specific areas of the body, allowing for precise contouring and shaping. This means patients can achieve a more sculpted and toned appearance in their belly area without affecting the surrounding tissues or organs. Additionally, because CoolSculpting works by naturally eliminating fat cells from the body, the results are long-lasting and can be maintained with a healthy diet and regular exercise.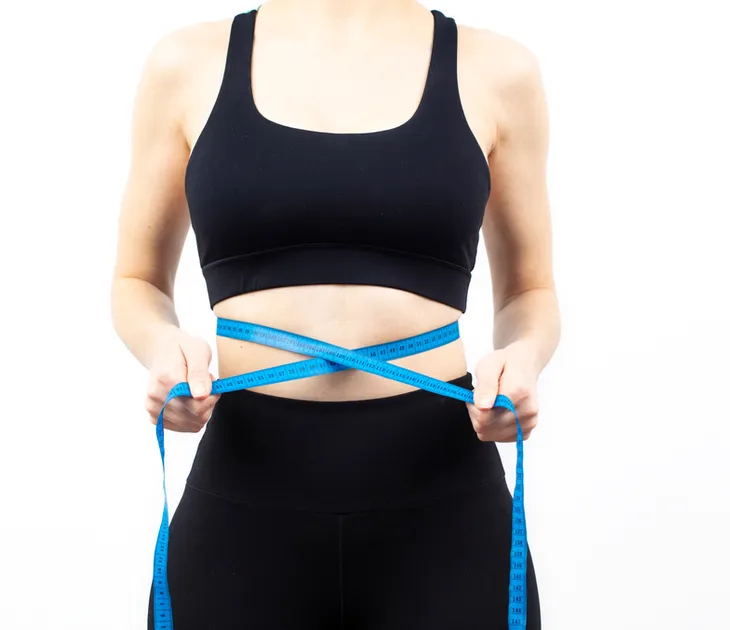 The Risks of CoolSculpting
CoolSculpting is generally considered a safe and effective procedure for removing belly fat without surgery. However, like any medical procedure, it does come with potential risks and side effects that patients should be aware of. The most common side effects of CoolSculpting include temporary redness, swelling, and bruising in the treated area. Some patients may also experience mild pain, numbness, or tingling sensations, which usually resolve within a few days or weeks.
In rare cases, more serious side effects such as paradoxical adipose hyperplasia (PAH) may occur. PAH is a rare condition where the treated area becomes larger instead of smaller, and it typically requires surgical intervention to correct. To minimize the risk of PAH and other complications, it's essential to choose a qualified and experienced provider who uses FDA-approved equipment and follows established safety protocols. Patients should also be upfront with their provider about their medical history, any medications they are taking, and any existing medical conditions to ensure they are good candidates for the procedure.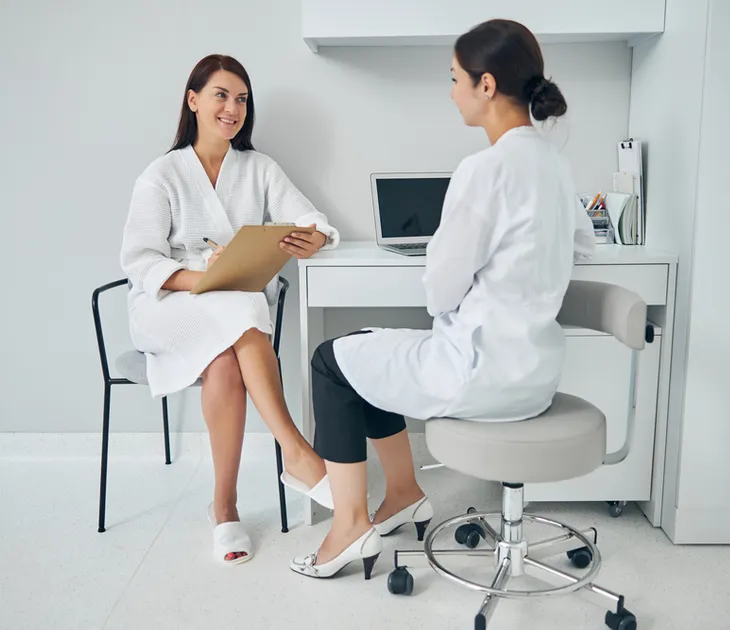 How Much Does CoolSculpting Cost?
The cost of CoolSculpting can vary depending on several factors, including the size and number of areas being treated, the location of the provider, and the experience and qualifications of the practitioner. On average, the cost of CoolSculpting for the belly area can range from $2,000 to $4,000, with multiple sessions often required to achieve optimal results.
While the cost of CoolSculpting may seem high compared to other non-surgical procedures, it's important to consider the long-term benefits and potential cost savings. Unlike other non-surgical fat reduction treatments, CoolSculpting offers long-lasting results that can be maintained with a healthy lifestyle. This means patients may save money on future treatments or maintenance procedures, making it a cost-effective option in the long run.
Patients should also check with their insurance provider to see if CoolSculpting is covered under their plan, as some providers may offer coverage for medically necessary treatments. Ultimately, the cost of CoolSculpting will depend on individual factors, and patients should consult with their provider to determine the best treatment plan and cost estimate for their specific needs.