Everyone has feelings of anxiety at some point in their life but it impacts some people more than others.
It's important to identify your anxiety triggers so you can start taking steps to overcome them.
Sometimes, professional help from a therapist may be necessary.
Anxiety is the feeling of dread, fear, worry, or unease. It may cause you to feel restless or tense, or it may cause physical symptoms like rapid heart rate or sweating. While it's completely normal to feel anxious from time to time, as it's a normal response to many different events and situations, people with anxiety disorder typically feel intense, excessive, and persistent worry and fear about everyday situations.
It's important to identify your anxiety triggers so you can start taking steps to overcome them. It's not always possible to avoid your triggers, but some techniques can help you manage your anxiety in certain situations. Here's a look at 10 common anxiety triggers plus a few effective tips to manage them.
Can Caffeine Trigger Anxiety?
Coffee might be a part of your morning ritual and moderate amounts of caffeine should be okay. That said, Medical News Today says drinking excessive amounts of coffee or caffeinated beverages can leave you feeling "anxious and on edge." So in short, yes caffeine may trigger feelings of anxiety.
The source explains this can happen because caffeine raises the levels of epinephrine in the body, which is one of the hormones that contribute to the fight-or-flight response. An easy way to prevent this trigger is to simply cut back on caffeine.
Socializing May Trigger Anxiety
Does the thought of socializing with strangers make you feel anxious? You're not alone. Socializing is a common anxiety trigger. Some people experience anxiety when they know they have to meet new people for the first time or when they have to attend an event with a large group of strangers.
While this can be normal, sometimes the anxiety is so intense it prevents people from engaging in social activities altogether. If the anxiety starts interfering with your daily life or causes you to become socially withdrawn, these may be signs of a social anxiety disorder.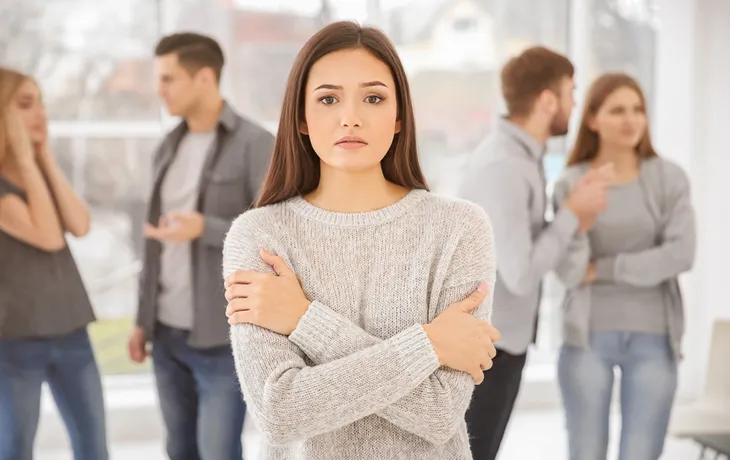 Lack of Sleep May Trigger Anxiety
Many people underestimate the importance of sleep but the truth is, sleep plays a vital role in supporting your brain health and physical health. So it should come as no surprise that a lack of sleep may trigger feelings of anxiety.
Choosing Therapy explains that not getting enough sleep can have a big impact on your mood and emotional well-being. Not only can it trigger anxiety but it may make it worse. You may also become more irritable, have difficulty concentrating, or experience an increase in stress levels.
Can Hunger Cause Anxiety?
It's no secret that nutrition is vital for your overall health and development but skipping meals (on purpose or by accident) may trigger anxiety. Healthline explains that when you don't eat, your blood sugar may drop, which can result in jittery hands and feelings of anxiousness.
Food provides your body with essential nutrients and energy and it can also impact your mood. So, it's important to listen to your body. When you're hungry, fuel your body with a balanced meal or snack.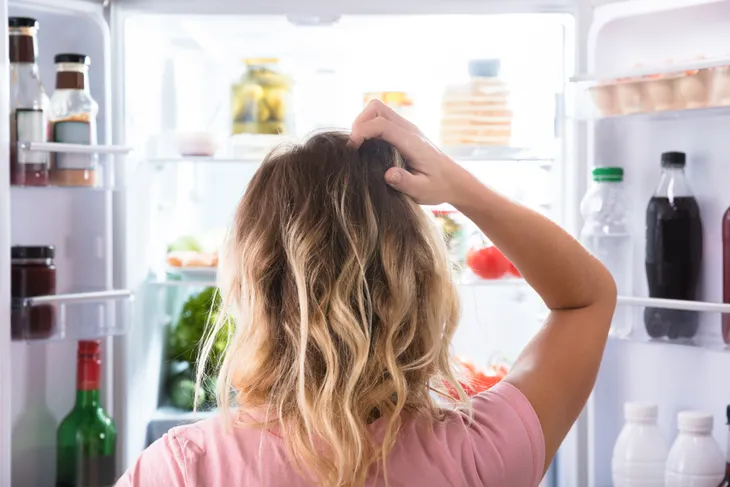 Health Concerns May Trigger Anxiety
General health concerns as well as waiting for medical test results may cause feelings of anxiety as can a new health diagnosis. Healthline says diagnoses that are upsetting or difficult (such as cancer or a chronic illness) can also trigger anxiety or make it worse.
If you've been diagnosed with a health condition, the source says a great way to reduce anxiety is to stay engaged with your doctor. You can do this by asking questions to ensure you understand what your diagnosis means and what your next steps are. The source also suggests working with a therapist to help you manage your emotions.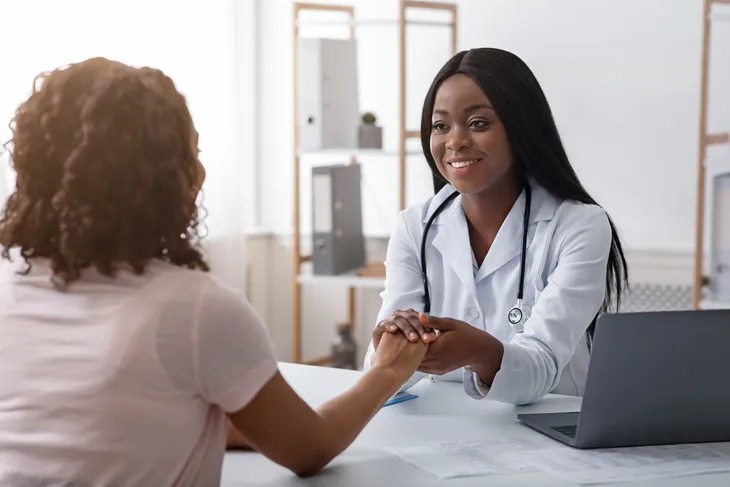 Can Stress Cause Anxiety?
Stress is a normal and healthy response. We all experience stress from time to time for various reasons, such as deadlines at work, traffic jams, or running late for an event. But stress can also be a trigger for anxiety.
Healthline explains that chronic stress can lead to long-term anxiety and worsening symptoms. Stress may also lead to poor behaviors like not getting enough sleep or skipping meals, which we already know can trigger anxiety or make it worse. This is why it's important to learn how to manage your stress either by learning coping strategies or working with a therapist.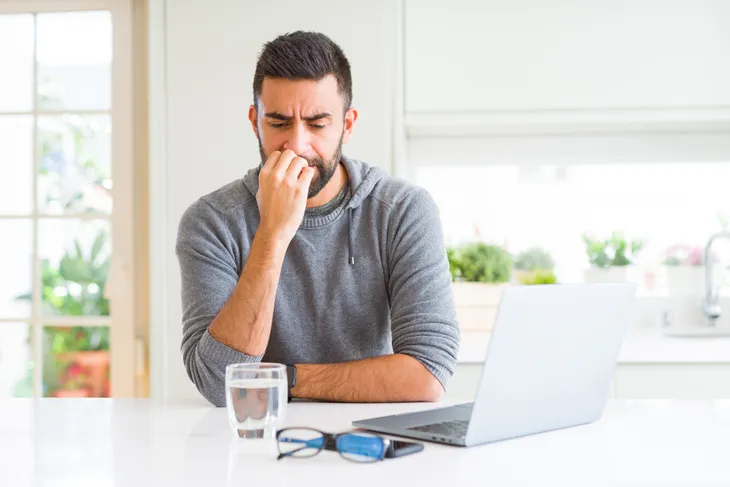 Negative Thinking May Trigger Anxiety
Do you find yourself thinking negatively about yourself or your environment often? This may be triggering your anxiety. Healthline explains that when you're upset, what you say to yourself can trigger feelings of anxiety.
If you often think negatively, the Mayo Clinic says the first step is to identify areas of change, whether you're thinking negatively about yourself, work, or relationships. Start small, and focus on one area at a time.
When you catch yourself thinking negatively, stop the thought, and try to change it with a positive thought. It's also important to check yourself throughout the day to evaluate what you're thinking. Practicing positive self-talk is also important in changing your way of thinking. The source says you shouldn't say anything to yourself that you wouldn't say to anyone else. Finally, following a healthy lifestyle, and surrounding yourself with positive people can help too.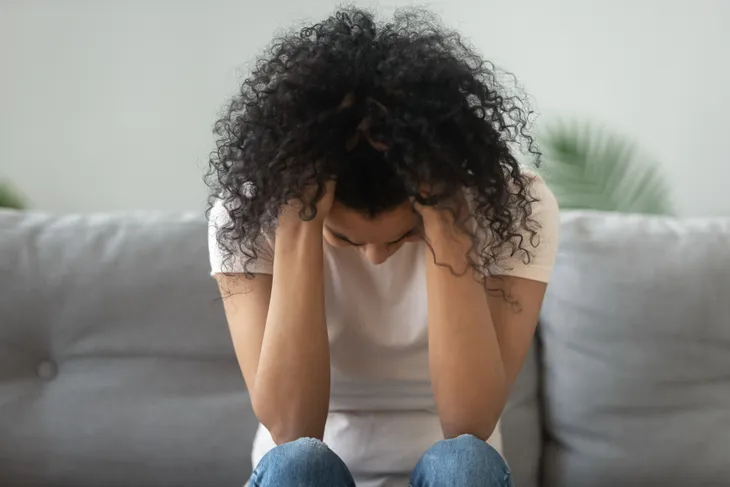 Financial Stress May Trigger Anxiety
Losing a job, living with debt, unexpected bills, or having an unstable income can cause financial stress, which Medical News Today says can also trigger feelings of anxiety. Stressing about money is very common but it's important to learn how to manage it.
Healthline suggests seeking help from a professional, such as a financial advisor. They can help you make financial goals, teach you how to save, and help you manage your money. Leaning on professional help can help you feel less alone, and ease your financial stress.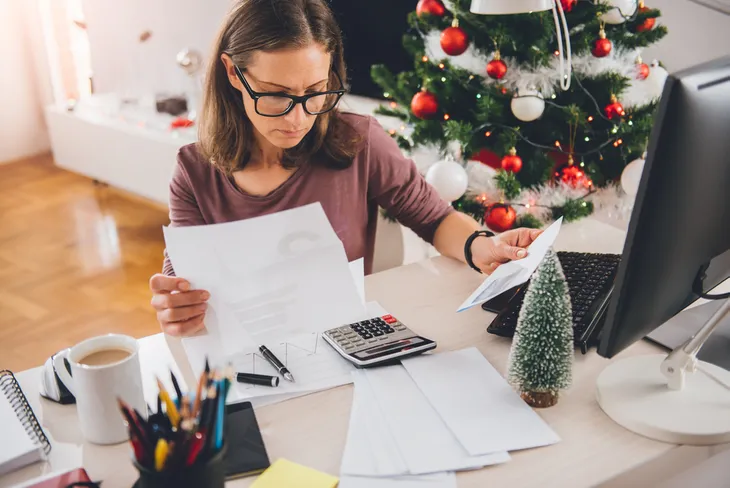 Performing and Public Speaking May Trigger Anxiety
Having to perform or speak in front of an audience can also trigger anxiety for a lot of people. Medical News Today says some people also feel anxious before taking a test. This is known as test anxiety, which is a type of performance anxiety.
Sometimes anxiety is caused by a lack of preparation in these situations, which can be prevented. Other times it may be caused by a fear of failure. If you experience performance anxiety in school or the workplace, find out if accommodations are available. Working with a therapist can also help.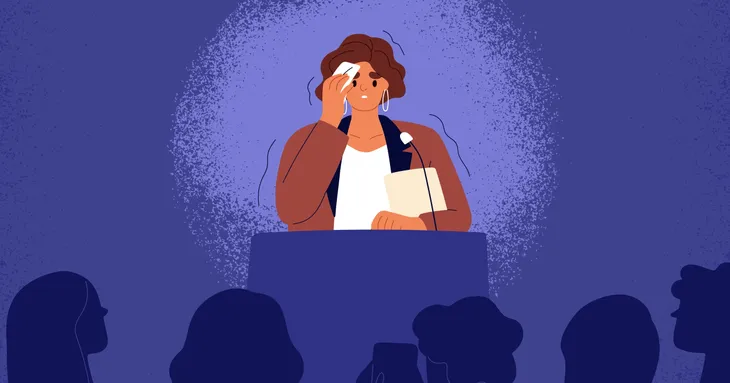 Personal Triggers
Identifying personal triggers can be more challenging because they're unique to you and your experiences. A personal trigger may be a place or thing, or even a smell or sound. Whatever the trigger is, it reminds you of something that caused you stress or trauma in the past, which can lead to anxiety.
Since they're harder to identify, working with a mental health professional may be necessary. A trained professional can help identify your personal triggers and teach you coping strategies to overcome them.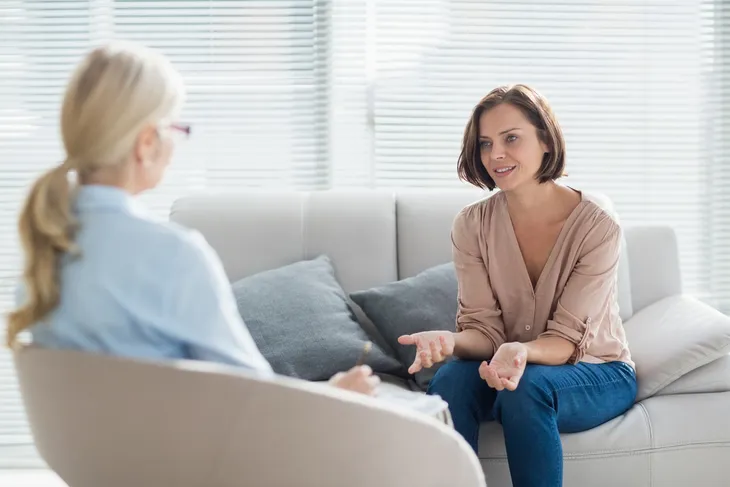 How to Identify Your Anxiety Triggers
It's important to identify your anxiety triggers so you can start taking steps to overcome them. Some triggers may be easy to identify while others can be more challenging. Healthline suggests starting a journal and writing down any time you notice feelings of anxiety. Record what happened and what you think may have led to the trigger.
The source says a therapist can also help you identify triggers. They may use talk therapy or other methods to help you identify them.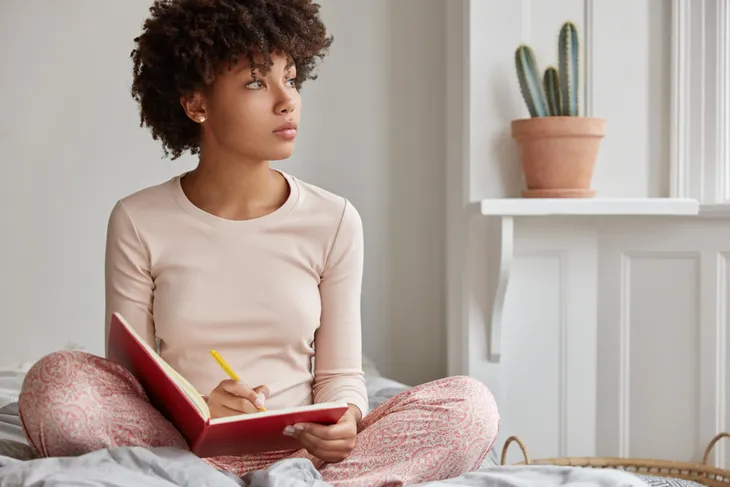 How to Avoid and Manage Anxiety Triggers
While it's impossible to avoid anxiety-inducing situations indefinitely, learning to manage your triggers can help reduce the impact these situations have on you. Choosing Therapy says the next step after identifying your triggers is acknowledging which of the triggers are within your control and which ones are not.
From there aim to decrease the number of experiences with the triggers that are within your control. But for the triggers you can't control, you'll want to manage your stress levels to decrease the "intensity of anxiety spikes associated with these triggers," explains the source. Let's take a look at a few effective ways to manage anxiety triggers next.
Increase Healthy Habits
Healthy habits like getting regular exercise, eating a balanced diet, staying hydrated, and limiting caffeine and alcohol can all improve your overall physical health. Choosing Therapy says this is important because it can help "decrease the likelihood that your physical health will trigger and worsen anxiety."
Investing in your sleep hygiene can help too as sleep impacts your physical and mental well-being. This means going to bed and waking up at roughly the same time every day (even on weekends) and winding down before bed to get a good night's rest. You can do this by taking a warm bath or shower, reading, and limiting screen time.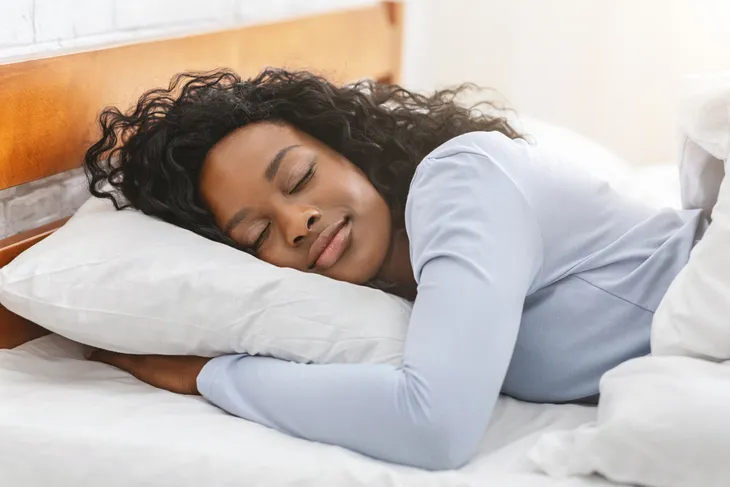 Practice Regulating Your Emotions
Learning to regulate your emotions is also an important step in managing your anxiety triggers. Choosing Therapy explains that building your emotional regulation skills can help you navigate stressful moments and reduce the impact of anxiety spikes.
You can build your emotional regulation skills by practicing mindfulness or deep breathing. Grounding exercises and labeling your emotions may help too. The source also notes that meditation may also be helpful as it helps you learn how to focus on the present moment instead of "allowing our brain to enter unhelpful thought processes." Yoga may help too as it can connect the mind and body in an intentional and soothing way.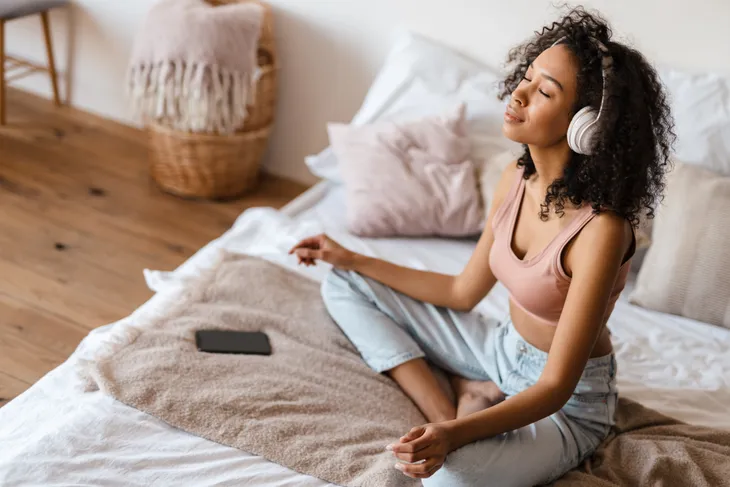 Other Ways to Manage Anxiety Triggers
Choosing Therapy says setting healthy boundaries in your personal life and in the workplace can help reduce anxiety triggers. If social settings are an anxiety trigger, then practicing social scenarios before you are in them may also be helpful.
Sometimes spending a lot of time on social media can cause a spiral of negative thoughts, or you may start comparing yourself to others. So, taking a social media break or using it more mindfully may be another helpful tool.
Finally, don't be afraid to ask for help. Navigating anxiety is not always easy but leaning on professional support from a therapist can help you learn how to manage it. They'll also be able to diagnose and treat generalized anxiety disorder. You should see a doctor if your anxiety starts affecting your daily life.