Travel can disrupt routines and it can often be unpredictable, both of which can be stressful for children with autism spectrum disorder.
The best thing you can do for your child is to consider their needs and do what you can to help them prepare.
Utilizing social stories and role-playing the events can help your child know what to expect, which can help ease the process.
Traveling can be both exciting and stressful for everyone but it may be more challenging and anxiety-provoking for children with autism spectrum disorder. Travel means a change to routine and new environments, both of which can be overwhelming for children with ASD. But there are simple yet effective tips you can follow to help navigate travel with your child.
First, it's important to understand how travel affects your child so you can have a better understanding of what they're going through. Whether you're planning a day trip to see family for the holidays or a week-long vacation in paradise, here's a look at why traveling can be a challenge for a child with ASD plus travel tips to help your child cope.
Why Traveling Can Be a Challenge for Children with ASD
Travel can be challenging for children with autism spectrum disorder for a variety of reasons. For starters, it's a big change to their routine and can often be unpredictable. Children with autism find comfort in a routine so when it's disrupted it can be stressful and anxiety-provoking.
Travel can also be a challenge due to unfamiliar environments. Sleeping in a different bed, hearing new noises, and seeing new places or strangers can all be overwhelming. But this doesn't mean children with autism can't travel or won't enjoy it. You simply need to consider their needs and find ways to help them cope with the changes.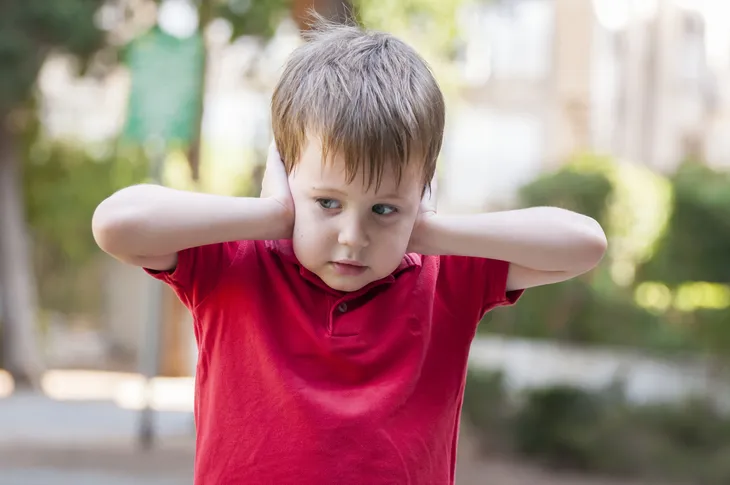 Things to Consider Before Booking Travel
There are lots of things to consider when traveling. For starters, you'll need transportation. Can you get to the destination by car or do you need to travel by plane? Either way, it's important to consider when you leave and how long it takes. The Children's Hospital of Chicago suggests when booking flights, try to find a time that is least disruptive in your child's routine. They also recommend researching the various time and lengths of each flight and the layovers (if applicable) and choosing the best one for your family.
Another important factor to consider is your accommodations. It might be best to rent a house or condo, or at the very least, a hotel room with a kitchenette. Being in an environment that resembles a home may be comforting for your child plus it allows you the flexibility to cook meals at your own pace and with food your family is familiar with.
Mark the Event on the Calendar
Once your trip is booked, mark it on the calendar. A few weeks before you and your family plan to travel, hang the calendar somewhere that is visible to your child. You can also encourage them to check off each day until you leave.
JCFS Chicago says that marking the event on the calendar "presents the concept of time in a concrete and visual way." This visual tool can help your child mentally prepare for a change in their routine.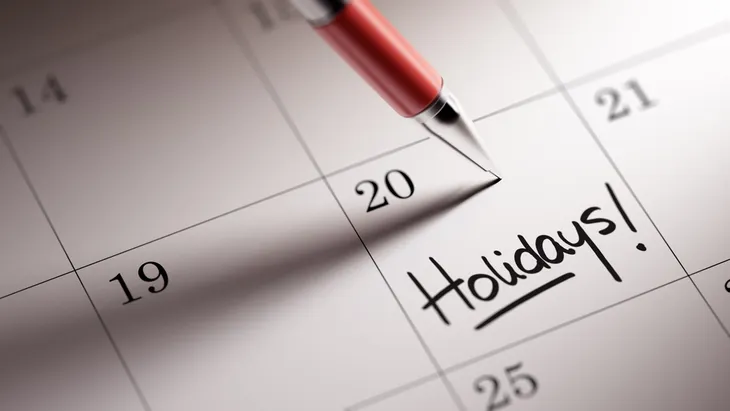 Create a Social Story
Social stories are excellent tools to help children with autism understand what to expect. They can also help them learn new ways of behaving in these unfamiliar situations/environments. JCFS Chicago says you can create a social story with pictures and/or words.
For example, you can include pictures or descriptions of a road trip, an airplane, airport security, baggage claim, meal times, and restrooms. Autism Speaks has an excellent example of a social story for flying that you can use. You can also create your own.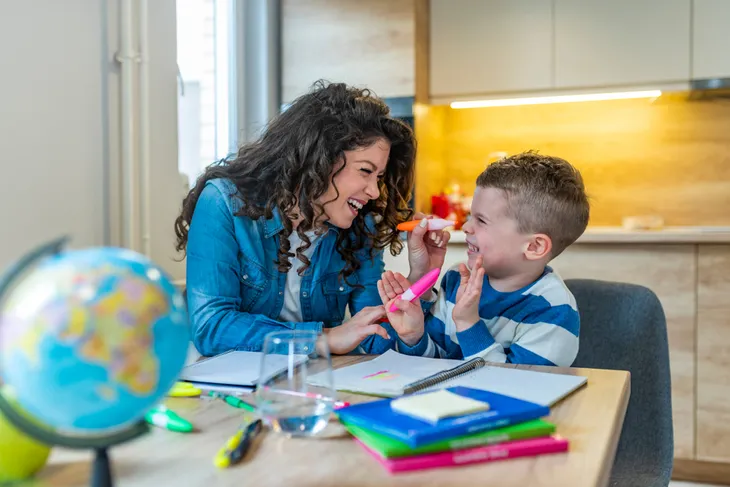 Have Your Child Explain the Process to You
After talking about your travel plans and using social stories, you can have your child explain the process to you. JCFS Chicago says your child can also explain it to their toys if they prefer. The source explains that this technique, "can demonstrate how much of the traveling process the child has grasped, and will expose areas where the child is not secure, or still has questions."
Depending on your child's developmental level, they can explain the process verbally or by drawing pictures. Alternatively, the source also says if your child uses a speaker box you can program the device to have pictures of your travel day that your child can use.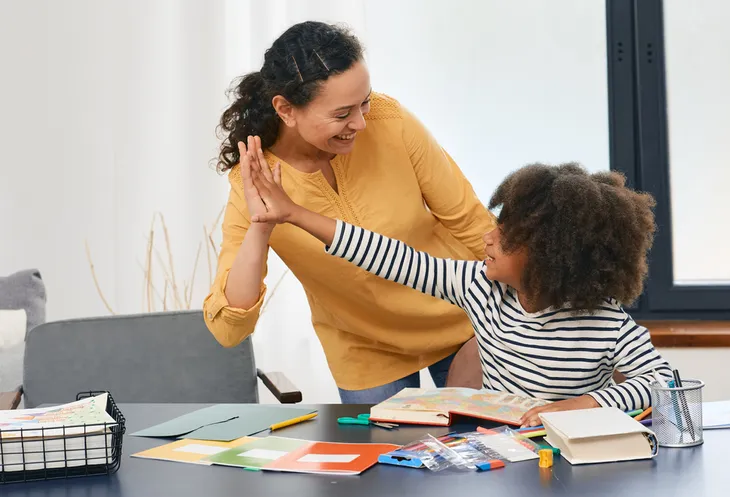 Exercise Before Traveling
Road trips and traveling on an airplane often involve long periods of sitting still, which can be a challenge for children with autism. One way to help your child release extra energy before travel is to encourage exercise. JCFS Chicago suggests "high gross-motor activities," such as running or jumping.
Healthline also outlines 5 effective exercises for children with autism, including bear crawls, medicine ball slams, star jumps, and arm circles. Mirror exercises, which involve your child mimicking what another person is doing are another great way to release energy while also increasing "coordination, body awareness, and social skills," explains the source. Encourage at least 20-minutes of exercise before travel and you can even do some of these exercises during layovers or pit stops.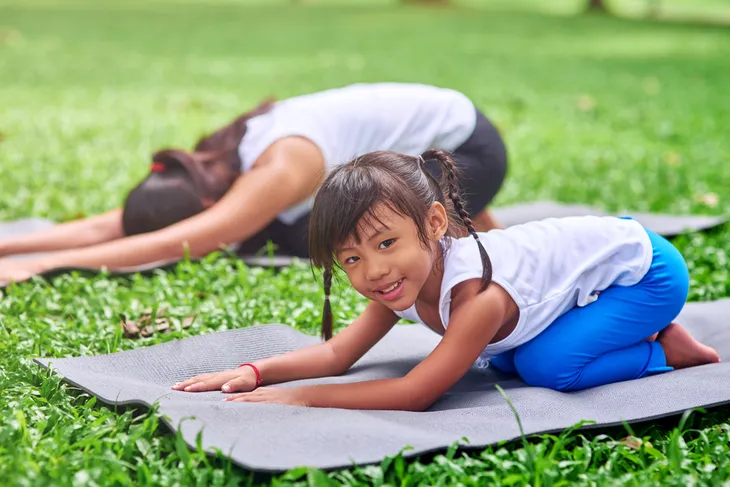 Pack Plenty of Snacks
Having plenty of healthy (and delicious!) snacks on hand is always a good idea. But it's even more important if your child is a picky eater or has dietary restrictions.
Pediatric dietitian, Brittyn Coleman, Ms, RND/LD, CLT says that the ideal snack for children with autism is a balance of carbohydrates, protein, and fat. Some great grab-and-go options to consider include a trail mix with pumpkin seeds, raisins, and gluten-free cheerios or hard-boiled eggs. Carrots and hummus as well as dairy-free yogurt are also great options. There are also plenty of store-bought options too. Coleman suggests Terra Vegetable Chips, Jerky, fruit leather, and Skout Organic Fruit Bars.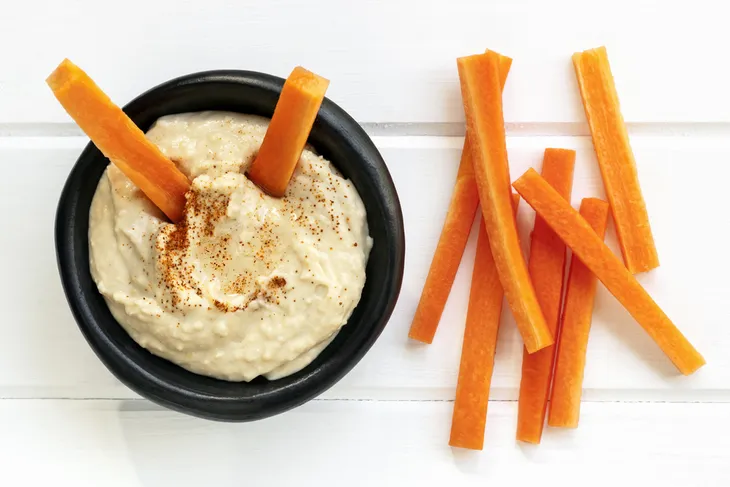 Pack Comfort Items/Toys
After packing the necessities like clothing and toiletries, there are a few other must-have items that may help children with autism. For starters, the Children's Hospital of Chicago suggests packing noise-canceling headphones if your child has sensory sensitivities. If you're flying, pack chewing gum to help alleviate the ear pressure during take-off and landings.
It's also a great idea to pack comfort items. Traveling to a new place whether it's by car or airplane can be overwhelming and having an item that smells like home can help provide comfort. Consider backing a blanket or their favorite plush toy.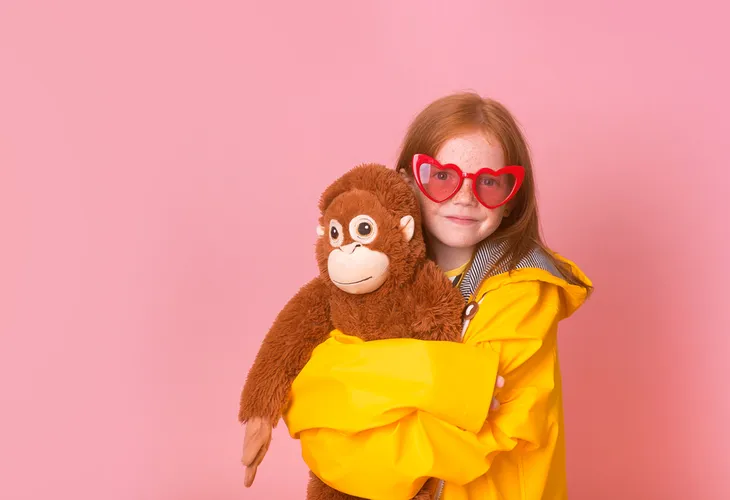 Tips for Getting Through Airport Security
Going through airport security can be stressful for anyone but it can be especially challenging for children with autism. Autism Speaks says the first thing you should do is inform the security officer that your child has autism and let them know if you think your child may become upset during the screening process. Offer them suggestions on how to best complete the screening to avoid an outburst.
The source says you can find comfort in knowing that you will not be separated from your child during the entire screening process. If a private screening is required, you will escort your child and stay with them during the process. You can learn more about TSA procedures for disabilities on their website.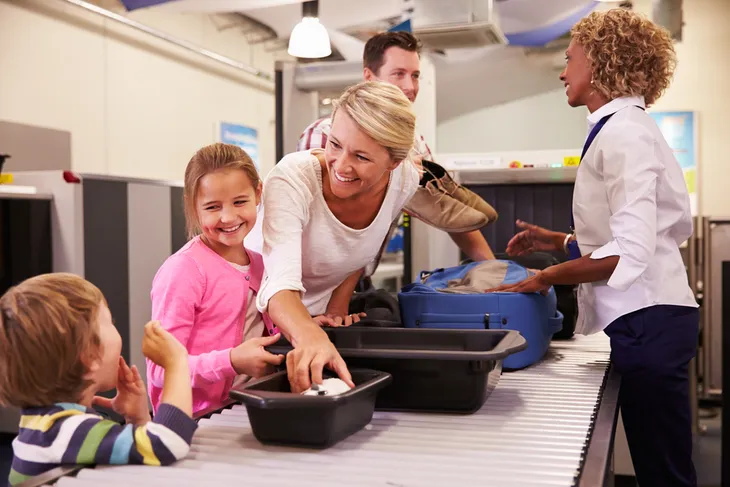 Do a Practice Run or Role Play
Another great way to help your child cope with travel is to do a practice run. If you plan on flying, you can contact your local airport to find out if TSA will allow a practice walk-through.
If a practice run isn't possible, the next best option is role-playing. JCFS Chicago suggests taking turns pretending that you or your child is the TSA officer and having the other individual walk through security. Try your best to mimic every process they'll go through. Practice runs and role-playing can help familiarize the process so your child knows what to expect.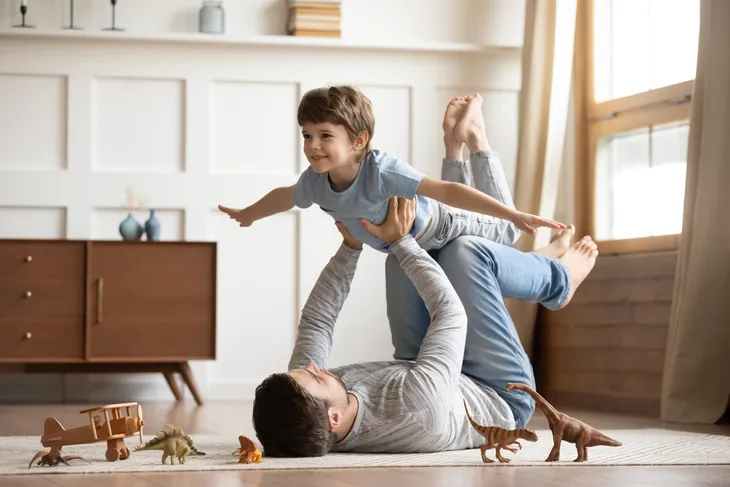 Tips for Boarding an Airplane
Boarding a plane can be stressful too from long lines to cramped quarters with lots of people. JCFS Chicago says one way you can ease the process is by notifying the gate attendant that your child has autism. The source says you will be allowed to board early or last, depending on your preference.
On one hand, boarding first means you won't have to wait in long lines or at the gate while other passengers find their seats. On the other hand, boarding last also means you'll be in the aircraft for a shorter duration. But you know your child best, so decide a boarding time based on their behavior and preferences.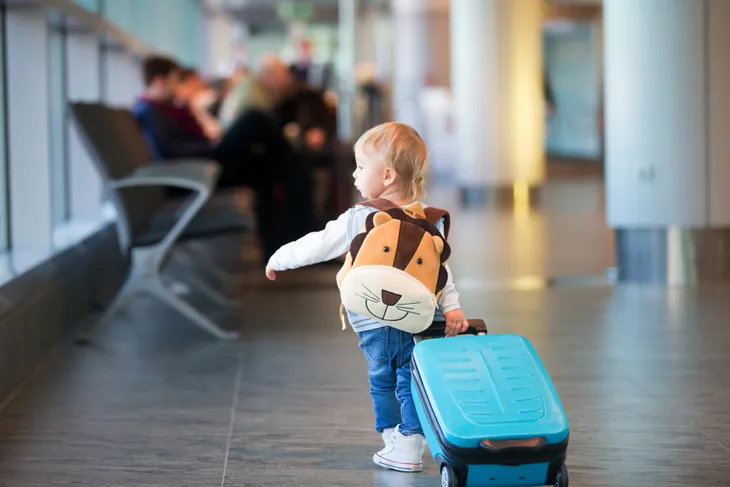 Tips for Flying or Driving
When traveling by car or airplane, try your best to stick to your child's usual routine including when they eat, go to the bathroom, and sleep. This can help ease the process. Another great idea is to have a travel bin or bag filled with items that can keep your child entertained. Consider keeping coloring and reading books, video games, toys, and music on hand.
Another effective tip is to bring a digital clock or timer. Place the clock in front of your child to let them know how much longer they can expect to be in the airplane or car.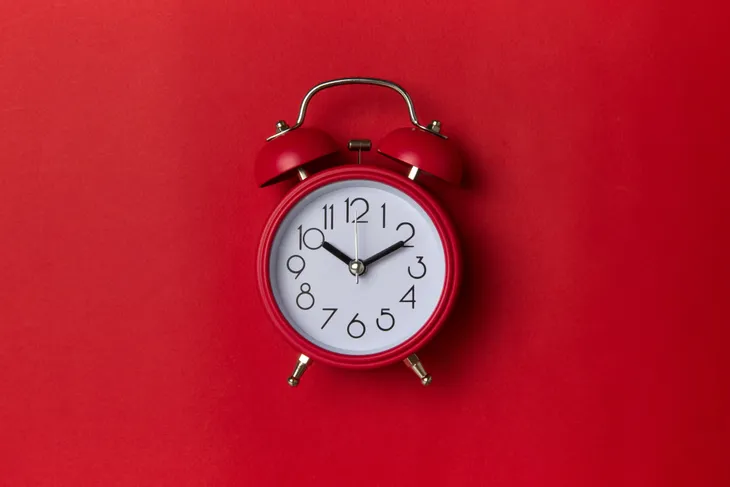 Other Travel Tips for Children With Autism Spectrum Disorder
Ahead of your travel plans, it may be helpful to create a list of rules. But when creating the rules focus on positive things your child can do rather than a list of what not to do.
Road trips can be long so be sure to take frequent breaks. Trips to the bathroom, or stopping to eat can help give your child a break. The Children's Hospital of Chicago says it's also helpful to watch for early signs "that your child is losing steam and take advantage of these moments to avoid meltdowns."
The source also suggests downloading technology like the Fly for All app created by Alaska Airlines and Infiniteach, which can provide your child with social stories and alternative augmentative communication. The app also has helpful tips for parents and matching games that your child can play.