In addition to all the emotions parents usually feel about reaching this major milestone, there is also a lot of stress and anxiety. Trusting other people to take care of your child is a nerve-wracking experience. It requires a lot of trust, communication, and transparency.
Parents obviously have to do their due diligence throughout this process. There are many, many things to consider and every family will have different needs and requirements that influence their decision. However, we would argue these are the top 5 things to consider when choosing a daycare…
References and Credentials
Group daycare centers that are accredited (or licensed) by the National Association for the Education of Young Children (NAEYC) are required to meet high standards (i.e. good adult to child ratio, low turnover in caregivers, and overall philosophy that promotes health, safety, and development).
For parents who are looking at a home daycare, ask if they are accredited (or licensed) by the National Association for Family Child Care. Again, this means the provider has to meet a high standard of care. Don't be afraid to ask for references and give both former and current clients a call.
You might also want to learn about the specific qualifications of each caregiver. If it's a center, the director should have a degree in early childhood education with teachers in a similar field. Everyone working should be trained in CPR and first aid.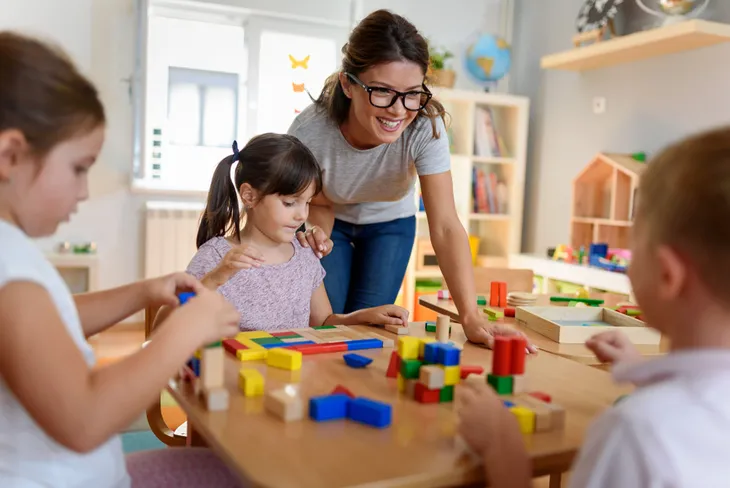 Safety and Cleanliness
Safety and cleanliness is of the utmost importance. Things to lookout for are potential choking hazards, gates on open stairways, outlet covers, smoke detectors, clear and clean floors, sanitary bathroom and kitchen, as well as regular hand washing. Essentially parents should look for proper childproofing, food safety practices, and a well-kept and maintained play area that is under constant supervision.
If it's a home daycare, be sure to ask who else will be in the house or have access to the house. Will there be other adults, teens, or elders present? Find out if they will play a role in your child's care. If so, ask about credentials and to meet them in person.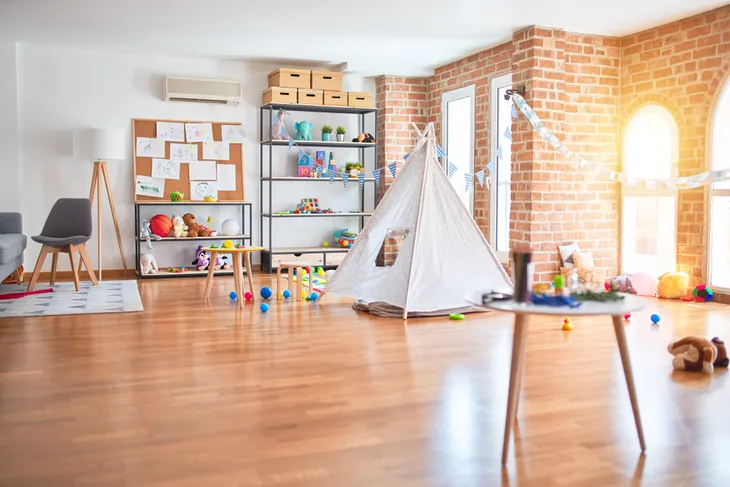 Stimulating Activities
Daycare is not just lucrative babysitting. These people are caring for your child for long hours, every day. Not only that, but these early years are crucial when it comes to development. As such, it's important to make sure daycare providers are offering age-appropriate and stimulating activities.
If it's a daycare center, ask about their program and curriculum. When considering a home daycare, be sure to ask the caregiver what kinds of activities he or she offers throughout the day. There should be a wide variety. For example, singing, talking, dancing, and floor activities. When visiting, take a look around at what toys and equipment are available. Make note of the shape they are in and how engaged other kids are.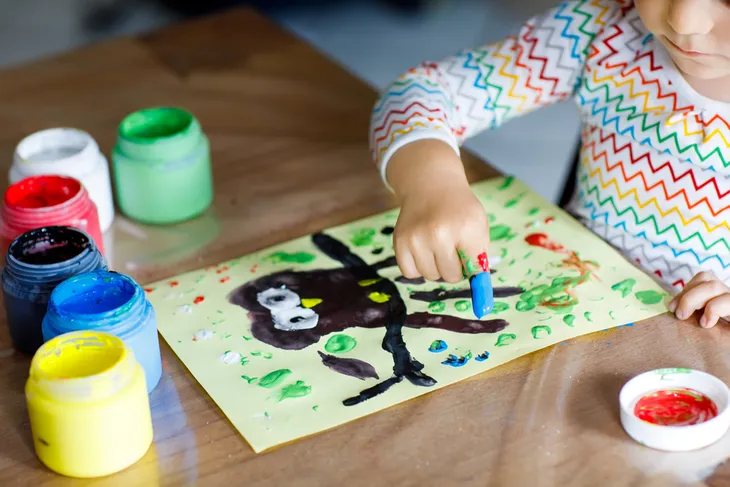 Happy Children and Staff
It's a good idea to visit the center or home daycare during work hours to get a feel of how things are run and more importantly, how the caregivers interact with the children. You will be able to learn a lot by just observing these interactions and overall body language. Take note of the conversations happening — are they meaningful? What's the tone of voice — is it respectful? What's the interaction like — are the caregivers warm and nurturing?
You want to see caregivers down on the floor, interacting with the children during their play. Are they energetic, patient, and genuinely interested in the kids? Basically, they should look like they want to be there! That's what your child deserves. Try to visit toward the end of the day as this will give a more accurate depiction of what goes on throughout the day.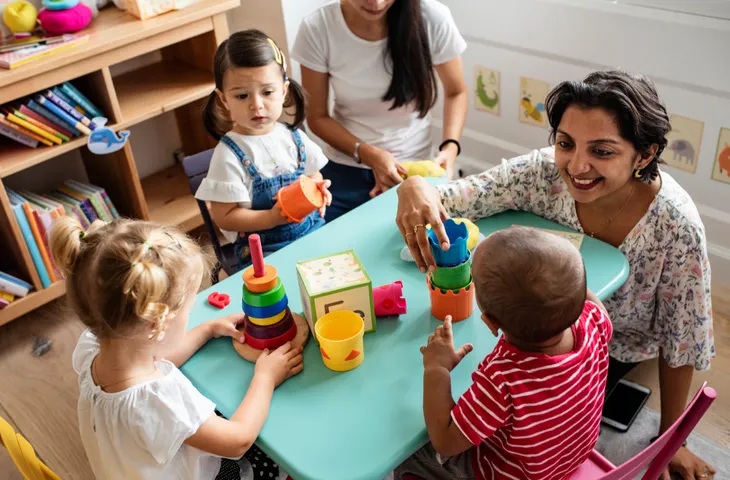 Gut Instinct
There's a reason they call it "a mother's intuition." Parents have a strong gut instinct, especially when something isn't right. Don't feel obligated to use a daycare just because a friend recommended it or it has rave reviews. Go with what feels right. Listen to that instinct. In addition to all the things we already listed, parents also have to have a good relationship with their childcare provider. If the vibe is off, keep looking.
Children deserve and thrive off of good, nurturing care. As parents, we'd all love to be the ones to provide that for our children, but when we have other obligations (i.e work) we can't, so the next best thing is to find the perfect daycare. Don't ever settle for less. Ask lots of questions and if the answers are wrong or don't meet the criteria, investigate other options.