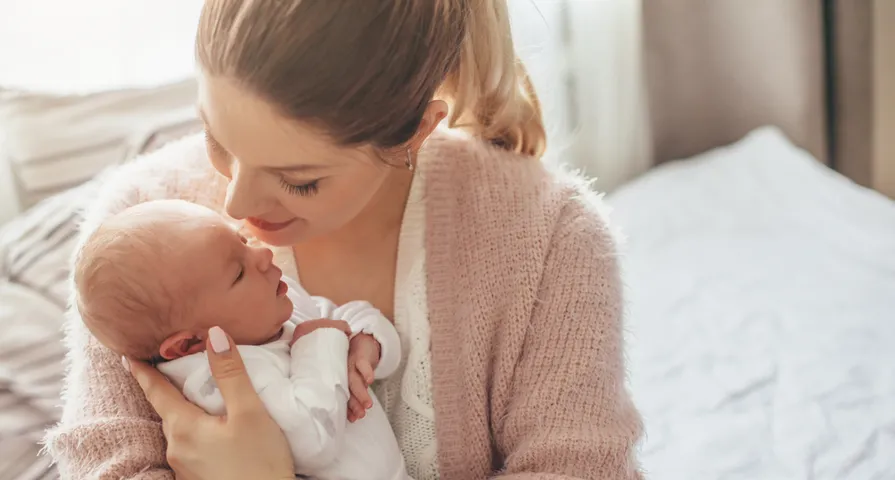 Adjusting to life with a newborn can be intimidating on its own, especially for first-time parents. But when you realize your baby is feeling unwell and develops a fever it can create all sorts of panic. Thankfully, new guidelines have now been set so that pediatricians can follow a standardized protocol to determine the best course of action for your baby.
Prior to these guidelines, there was no set protocol. It was up to each doctor to determine the best course of action whether that be hours of observation or fully admitting your infant for an evaluation. Not to mention, each family may have undergone a variety of different invasive tests which are not only expensive but stressful for you and your baby.
To prevent confusion and help make the process more streamlined for pediatricians and less stressful for parents, the American Academy of Pediatrics released new guidelines published in Pediatrics. Here's everything you need to know.
The new guidelines provide doctors with three aged-based algorithms. According to People, this will help the doctors, "decide whether well-appearing infants with fever — defined as a body temperature of 100.4 degrees Fahrenheit or higher — should be admitted to the hospital or not." Further, the guidelines also provide a specific set of procedures and tests based on your infant's age (8 to 21-days, 22 to 28-days, or 29 to 60-days).
So, what do you do if your baby has a fever? The first and most important step is to contact your doctor right away. They'll be able to use these new sets of guidelines to determine the best course of action for your infant.