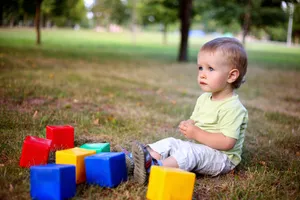 A new study has found amazing results in an autism treatment. Published in the Journal of the American Academy of Child and Adolescent Psychiatry, the study was authored by Geraldine Dawson, Ph.D. She looked at a treatment system called the Early Start Denver Model, or ESDM. It is a combination of different social stimuli treatments. The hypothesis was that it could be helpful in normalizing brain activity in toddlers with autism spectrum disorder.
The study looked at 48 babies between the ages of 18-30 months old with ASD. They divided the group in two and one group had ESDM therapy for 20 hours a week, while the other did not. The study took place for a two year period.
The end results were surprising. Each child had their brain activity monitored while looking at stimuli. Those children who had no therapy had more brain activity when shown non-social stimuli like toys. The children who had the therapy had more activity when shown social stimuli like faces.
These results lead to the theory that ESDM may help normalize brain activity in patients with ASD. By giving the therapy to young children who are still building their brain pathways, it could be possible to alter some of the effects of autism.
Dawson spoke of the benefit to the study, "Given that the American Academy of Pediatrics recommends that all 18- and 24-month-old children be screened for autism, it is vital that we have effective therapies available for young children as soon as they are diagnosed."
One in 88 children in the United States are diagnosed with autism. It is more common in boys. The study used a ratio of 3:1 boys to girls as participants.
Source: Private MD Labs