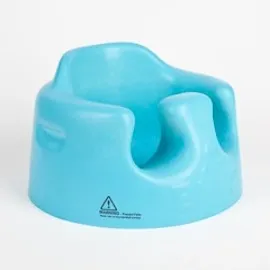 Bumbo baby Seats sold between August 2003 and August 2012 at various children's stores across North America are being recalled due to the possibility if infant injury.
According to the press release, infants can arch their backs and flip out of the Bumbo seat, posing a risk of serious injury should they fall from a raised surface. A previous recall in 2007 was also issued and, since, the company has issued a warning stick on the back of each seat indicating the risks associated with the product.
You can see a pic of the product above right.
Approximately 341, 991 units of the recalled seats were sold in Canada while approximately 4,325,710 units were sold in the US.
At least 50 incidences were reported after the 2007 recall. Of those 50 incidences, 19 reported skull fractures in the infants. CPSC and Bumbo International have been made aware of an additional 31 post-recall reports of infant falls. Of those incidences, two were skull fractures.
Consumers who have purchased the product can register for the retrofit kit (the kit includes a belt and a new warning sticker) by calling 1-866-477-5144 between 8AM and 5PM MT Monday through Friday or visit Bumbo's Website.
Source(s): Health Canada, CPSC