The weather has finally warmed after a long cold winter and summer is on its way. School will soon be out and if you're like most parents, chances are you'll be going on least one road trip this season.
Taking children with you on a road trip can be a challenge. However, a little planning and preparation can make the difference between a fun-filled trip or a holiday nightmare. So let's take a look at the steps you can take to make your road trip with the kids memorable, safe and fun…
1. Plan Your Route Ahead of Time
The first thing you need to do when planning your route is to decide what's most important: distance, destination or dollars. Roadtrippers.com is a great website to start with. You can use the site to customize a route that fits your interests, lifestyle and budget.
This site also includes a wide diversity from nightclubs to child friendly campgrounds so be sure to include a list of attractions you want to see along the way. It also helps you estimate the gas cost of your trip, which is a real bonus.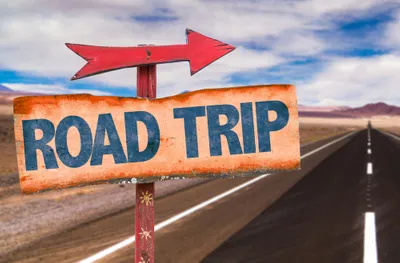 2. Lodging Reservations
Planning ahead to book your lodging, hotel or campsite reservations can also help make your trip run more smoothly. If you love nature and want to camp overnight, visit Recreation.gov to book campsites along your route.
If you want a hotel or motel, try Priceline.com, Hotels.com, Hotwire.com, or Expedia.com. You may also prefer bed and breakfasts or try AirBnb for more unique and memorable lodging.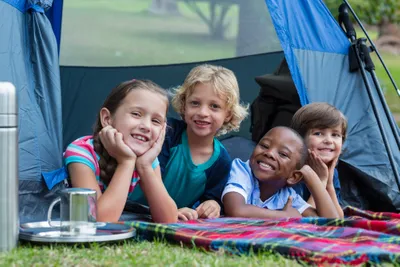 3. Car Safety
Before you head out on your trip make sure your car seat is installed properly. According to Parenting.com, car seats are misused 95 percent of the time and this can have tragic results. You should also have a first aid kit, cell phone and charger and be sure your road side assistance is up to date. You may also want to have a flashlight stored in your vehicle or download a free flashlight app on your phone.
An extra blanket is a good idea in case you get stranded at night and the temperature falls. If you're going on a longer trip, have a mechanic inspect your vehicle before you go (i.e., oil, tire pressure, brakes, etc). Lastly, don't forget to leave an itinerary and expected time of arrival with friends or family back home.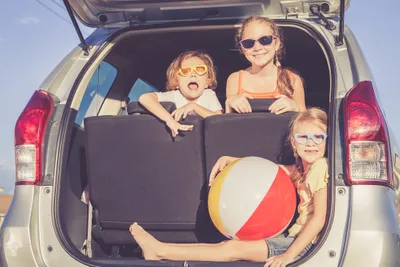 4. Roadtrips! There's an App for That!
Yes, there really does appear to be an app for everything, including taking the family on a road trip. Apps can save you aggravation and be a godsend in certain situations. You may want to consider downloading some of these prior to embarking on your adventure. The Tripit app automatically generates a customized itinerary for you that includes your location stops, lodging and confirmation numbers. In addition it creates a driving map for you.
Other great apps include Alongtheway, an app helps you locate bathrooms, food, shopping and anything else you need that's nearby; and GasBuddy, which you guessed it, provides you with the locations of the nearest gas station plus it includes their most recent prices so you can get the cheapest gas. Don't forget dining apps, like OpenTable, which helps you find nearby restaurants and provides reviews and photos as well. While WiFiFinder helps you find both free and paid Wi-Fi spots near you. Invaluable if you need to send email or access the internet.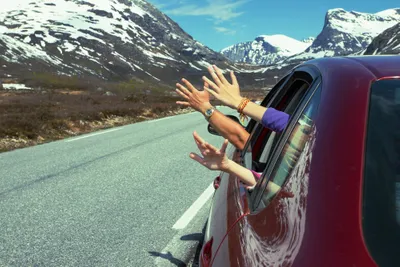 5. Packing and Planning Ahead
Taking some time to plan ahead can save a lot of frustration later on. Be sure to plan your trip along with all your pit stops ahead of time. For longer trips you may want to bring a trip tic from a road side assistance company such as CAA or AAA.
If you're going to the beach, make sure to pack towels, bathing suits, sun tan lotion and toys like shovels and buckets are easily accessible. If you have a toddler or young non-swimmer you may want to bring along a life jacket as well. Be sure to plan for inclement weather as not every day of your trip may be sunny. If it's raining you may want to go to the mall, shopping, or sightseeing. Plan in advance where you will stop for the night. Whether you'll be staying in a five star hotel or setting up camp, it saves aggravation and frazzled nerves to plan ahead.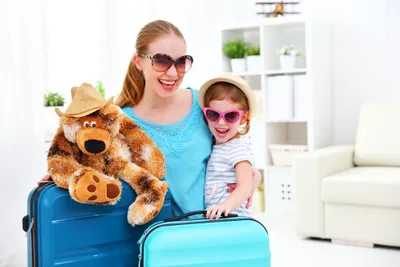 6. Working Around the Kids' Sleep Schedule
With younger children you may want to plan your driving time and pit stops around their sleep and meal schedule. Children thrive on routine and a road trip will disrupt that. Try to eat at the same time as you normally would at home and don't forget to stop every few hours for bathroom breaks.
When stopping for the night remember that the children will need time to let off some steam after being in a car all day and will need to eat dinner and then wind down. Your best bet is to stop at a reasonable time at a child friendly hotel, motel, or campground. When travelling with a child who naps you may want to make sure you're on the road at about the same time they usually go down. The motion of the vehicle itself will lull them to sleep, so why not take advantage of this while on vacation?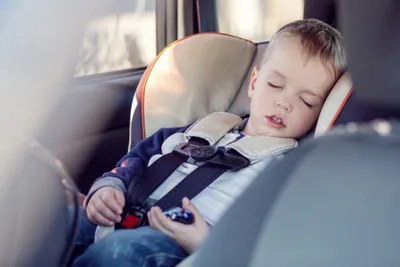 7. Split Driving Time
Driving for long periods can be exhausting. You should decide in advance how many hours you want to spend behind the wheel. Trading off with another licensed driver is a great way to take a break. It gives you a chance to rest and interact with the children.
Remember this is your vacation too. The adult who isn't driving can act as referee, entertainer, and navigator or just relax and read a book or take a nap. Having another driver can decrease your stress levels and make the trip more enjoyable.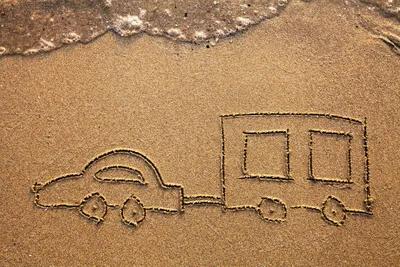 8. Bring Healthy Snacks and Drinks Along for the Ride
You might not always have the opportunity to stop at restaurants or stores depending on where you're headed. Children (and adults) become cranky when they're hungry. Be sure to pack some healthy, nutritious snacks and drinks. You may want to have something non-perishable with you inside the vehicle like nuts, trail mix, apples, carrots or granola bars. Bottled water or juice boxes are ideal drinks.
Having these items handy inside your vehicle makes for less stops, which means you get to your destination that much sooner. You may also want to pack a cooler with sandwiches and lunch item. This will also save you time and money as you make your way to your destination. You can stop almost anywhere to eat plus you don't have to stand in line. There are many roadside picnic areas designed specifically for travelers to stop and eat. Most include toilet facilities of one sort or another as well.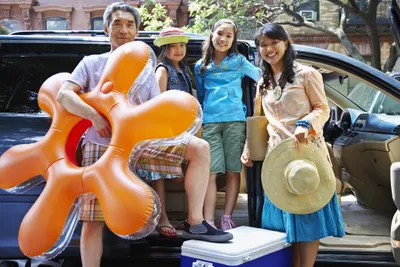 9. Challenges of Travelling with Kids
There are many challenges associated with travelling with children. For instance, kids have a limited attention spans, become easily bored, have smaller bladders (need to go the bathroom more often), need to eat more often, and when cranky, tend to squabble with their siblings. Frequent bathroom stops every 3-4 hours solves the bladder issue.
Carrying snacks solves the hunger issue and you may want to separate siblings if they start to argue or tease too much. This can be as simple as putting one in the front seat and an adult beside the one in the back. Other strategies you may wish to employ are bringing a portable DVD player and putting on a movie. Electronic devices such as an IPod, DS, or tablet can be good time fillers as well. Be sure your child has a set of headphones as this allows some quiet time for others.