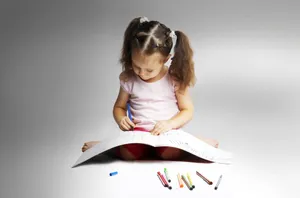 According to a recent study performed at the University of Gothenburg in Sweden, children with no siblings are more likely to be overweight or obese. The study focused on 12,700 children located throughout Europe, and asked their parents to provide detailed information about play time, exercise and eating habits.
After correcting for known risk factors including parental weight, gender and birth weight, researchers found that only children had significantly higher rates of overweightness and obesity. The researchers also found that only children were more likely to come from households with lower education rates. Only children also spent less time playing outside and were more likely to have a television set in their bedroom, according to the study.
"The excess risk of overweight among children without siblings was robustly observed even when considering behavioral mediating factors (playtime, screen time per day, dietary propensities for sugar or fat, parental attitudes towards food rewards and television in the child's bedroom)," the researchers wrote in the study.
Between 1980 and 2008, obesity rates among children aged 6 to 11 rose globally from 7 percent to 20 percent. A similar spike was seen in the same time period among children aged 12 to 19, moving from 5 percent to 19 percent.
Source: Huffington Post