The holidays are a time to be with family, so why not enjoy your time together in a healthy way? For example, instead of spending a day baking cookies with your kids (which is okay, as long as you don't eat them all too fast) why not get outside or find something else that's fun and still encourages bonding while feeling festive?
While the season has been unseasonably warm for most of the northern U.S. and Canada so far, it doesn't mean you can't find wintry things to do that include all members of your family from young to wise. Here are five ideas for new festive family traditions you can start this year and keep going next year (and beyond)…
Decorate the Property
Instead of just stringing up a couple of lights from the garage and calling it a day, why not get your kids involved? That could include a bit of planning and creativity, but your entire family will feel part of the process of your home's holiday makeover that will surely put them in the spirit.
Everyday Health says that while decorating the home with the family is fun, it's also good exercise. "You can burn up to 250 calories every hour of decking those halls," notes the article. The source also recommends the kids focus on placing the ground-level ornaments while you take on the ladder jobs for safety.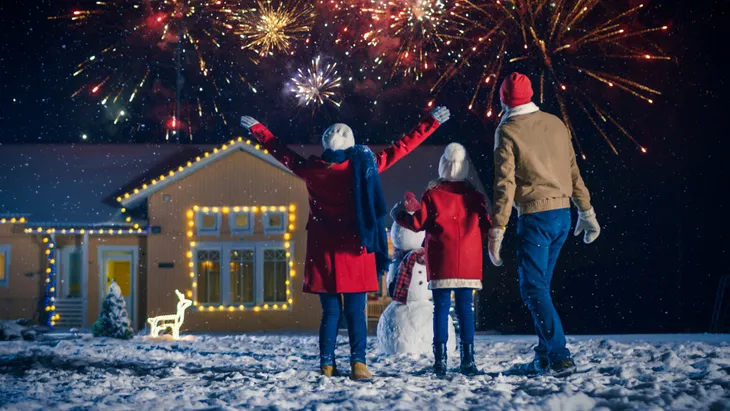 Donate or Volunteer for Charity
There are many people less fortunate during the holidays that don't have family to spend time with, let alone a decent meal on the table. Perhaps you and your family can commit to some time collecting food or needed items (such as toothpaste and soap) for those less fortunate, which can then be distributed by churches and food banks.
You can really roll up your sleeves and volunteer to serve Christmas dinners to those who need it most. Not only will you get the exercise of serving dishes to the homeless and underprivileged, your family will also have the collective satisfaction of making someone's season brighter.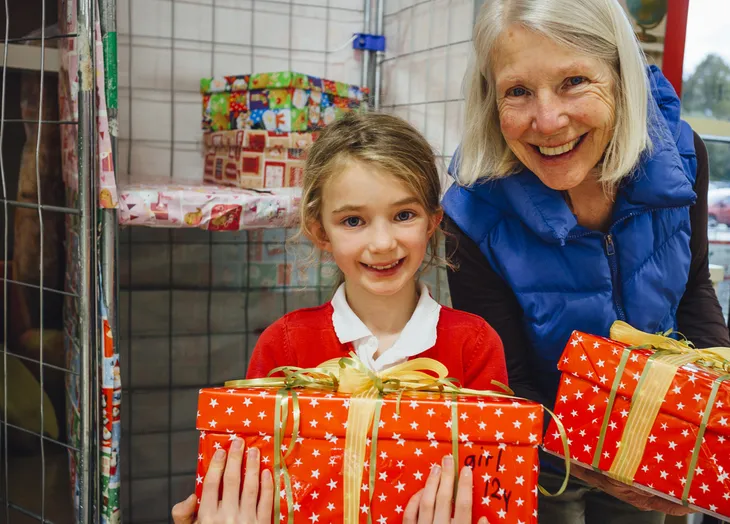 Play Sports
Rather than sitting around the living room munching chocolates and watching sports on television, why not get outside the home with the family to play some touch football (you can even sneak a quick game into the half-time delay, says the U.S. Department of Health & Human Services.
As mentioned before, the weather may be warm but that doesn't mean you can't take the family to an indoor rink for some skating practice. If the thermometer dips low enough, you can even build a backyard hockey rink and invite the neighboring kids over for a tournament. No snow just means less work to clear the ice!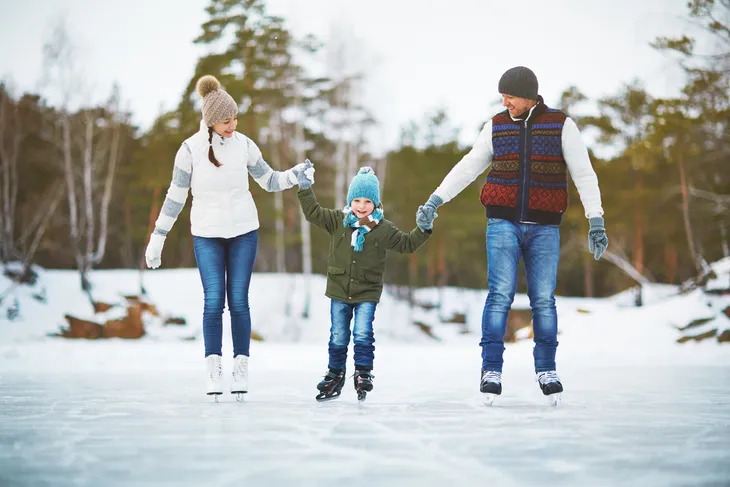 Take a Lighted Tour of the Neighborhood
Some people put a lot of time and effort into making their properties look the most festive during the holidays, and they're begging to be looked at, especially at night when the lights really shine. This is a great way to delight your kids while getting some brisk exercise in the fresh air.
Healthline suggests setting your watch or phone timer for 30 minutes, and then dash into the evening to see how many great displays you and your family can take in during that time. If your own neighborhood is a bit light on light displays, do some research to find the best areas for Christmas decorations and drive there to do the walking tour.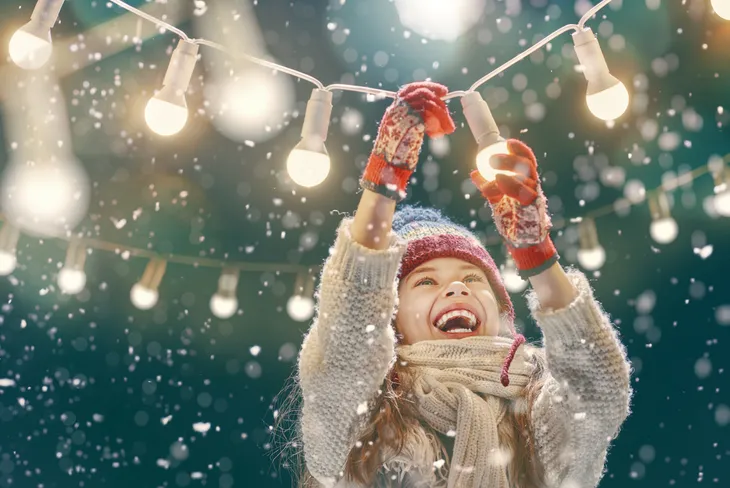 Get Rid of Last Year's Clutter
Perhaps a more practical tradition is to gather up the family and start rummaging through those nooks and crannies in the home where "stuff" has been collecting all year, says EcoParent magazine. This is a great way to clean up and find that screwdriver you've been missing, or your daughter's favorite doll that somehow ended up behind the couch.
It's also a great way to collect usable items and older toys your kids have outgrown, and donate them to other families that can make of them. This will help foster the spirit of giving in your kids, who will no doubt have new toys waiting for them under the tree. Also, what better way to welcome a new year than with a spotless home?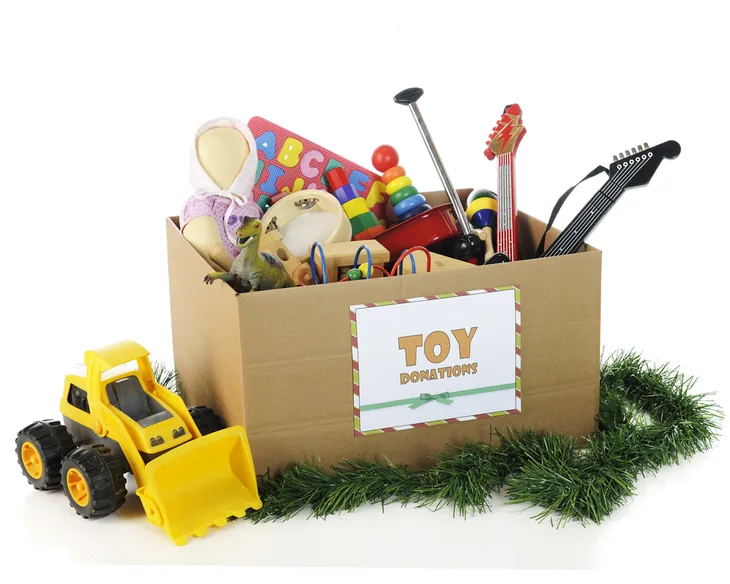 Learn Some Carols
Kids love to sing, in case you haven't noticed, so why not harness that raw talent and energy and put it to use in your neighborhood? Learning some Christmas carols with your family can be fun and challenging, and you might learn some hidden talents.
Don't stop there! Once you've perfected the lower harmonies, bring your kids on the road (or at least, the sidewalk) and join others in an outdoor caroling session. It will make everyone who hears it smile, and it's a great way to spend time outdoors with your loved ones and make new friends.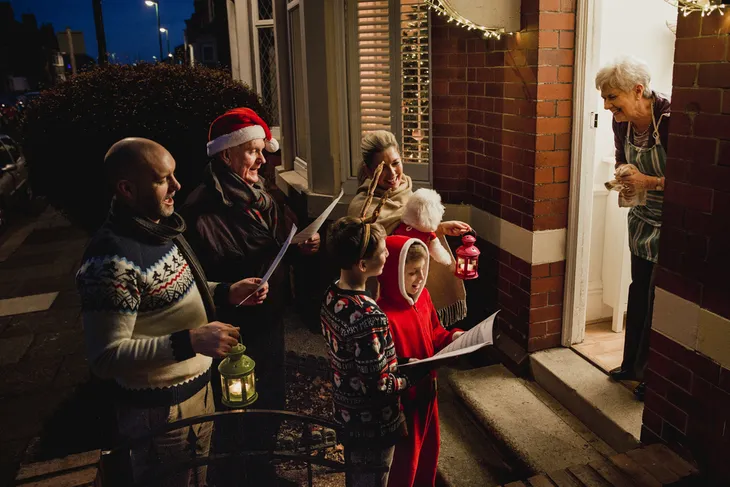 A Movie Marathon
A personal tradition of mine is to watch all of my favorite Christmas movies. There are so many good ones, from classics to new releases. Each year, networks and streaming services release their own original content, so the choices are endless.
This is a great tradition to start with either the family or even just friends. To make things more fun (and a little more agreeable), let each person pick their own favorite movie that they'd like to watch and then binge them all, either in a weekend or watch one each day leading up to Christmas.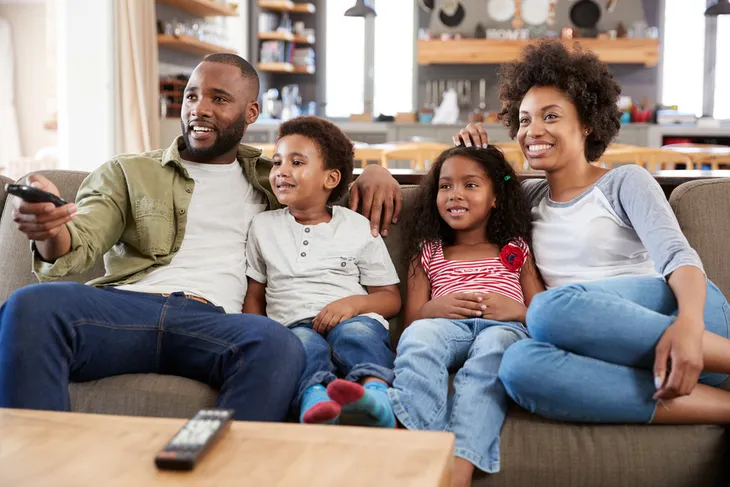 Decorate the Tree
Here's an activity you're likely already doing, but you can turn it into a tradition by including the whole family. To make this activity even more fun, you could make some DIY ornaments to add to the tree! This way the kids will really feel like they are contributing something and it makes for some nice keepsakes.
Just be forewarned, if you're dealing with little kids, be wary about hanging those delicate ornaments. I remember for a long time we didn't go one Christmas without breaking at least one ornament! Another add-on to this activity is to go pick out the tree together. Most cities and towns will have a tree farm nearby where you can bring the kids and have them pick out the perfect tree.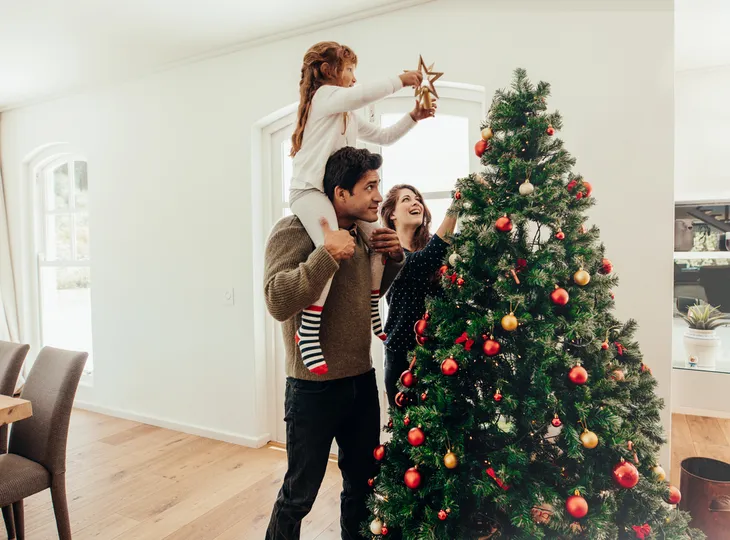 Wear Matching Pajamas
This is a tradition that I practice with my in-laws and it's super fun! Now that there are grandkids involved it's even more sweet. It will make for some really cute photos and this way you'll get a new set of pajamas every Christmas!
Everyone can be super comfy and cozy in their matching pajamas either Christmas eve or Christmas day. It's a great tradition to start and is one that can carry on forever. To make things a little more affordable, instead of replacing the pajamas every year, just use the same ones. Unless the kids outgrow them then you might have to do a little shopping!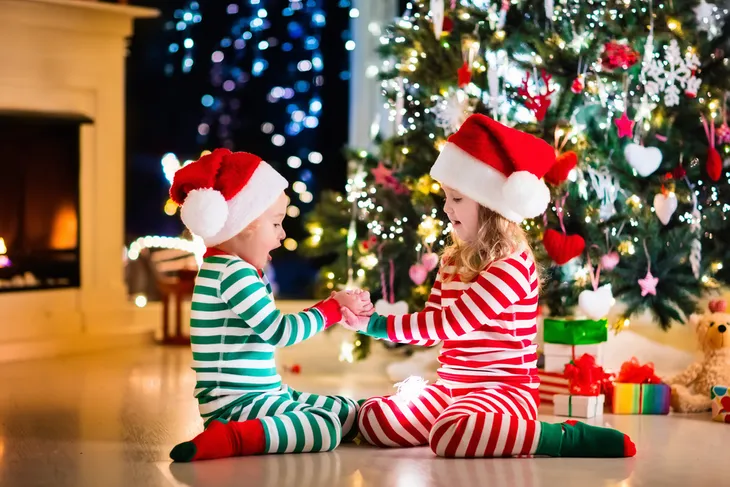 Go Out For Dinner or to the Movies
The holidays are all about relaxing, so why not treat yourself? Lots of families have simple traditions that aren't necessarily "christmas-y" but do the job of getting everyone together for some quality time. If you're looking for something to do Christmas eve, why not go out for dinner? This way the kitchen will be clean and ready to go for that Christmas feast the next day.
Don't forget that most movie theaters are also open throughout the holidays and because it's Christmas, they'll usually pretty empty! If you don't want to sit around the house, get the kids packed up and take them to a movie! It'll be a fun outing and it's an easy one to manage.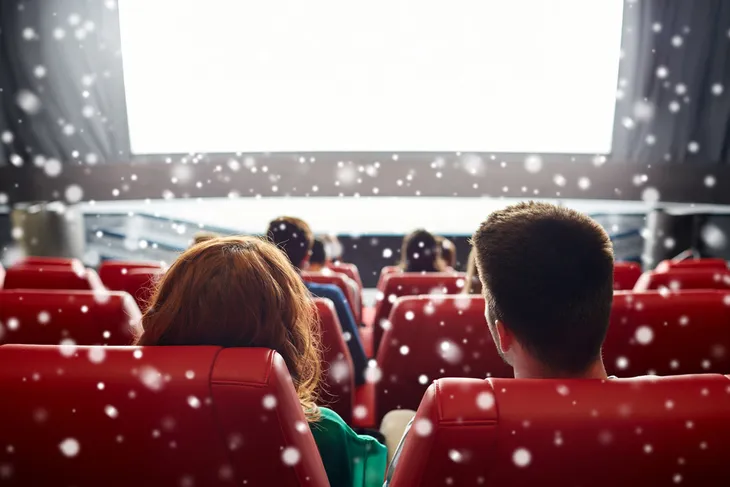 Play a Board Game
Board games are like synonymous with family gatherings. Nothing gets people going like a good old fashioned board game! This is an activity that gets everyone involved and participating and is one that can be enjoyed at all ages. You don't have to worry about the kids getting side of this tradition as they age. If anything, the competition will just get more stiff!
You could choose to do this as an activity with the extended family and divide people up into teams or just as an immediate family. Either way, this new tradition is bound to create some genuine laughs and cherished memories.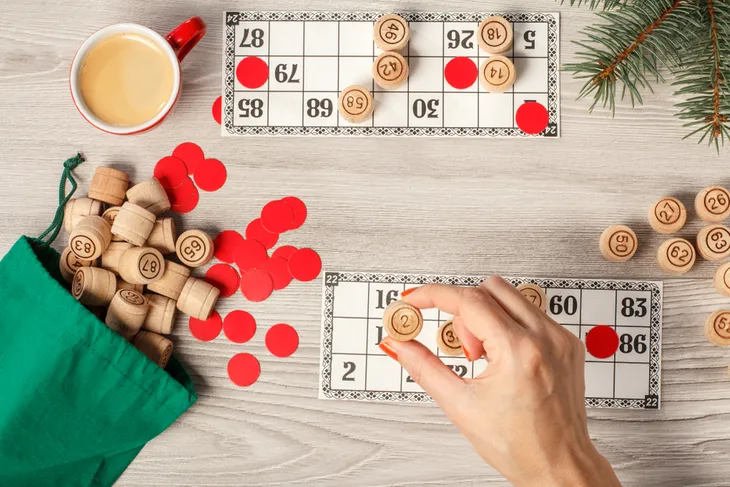 Do Some Holiday Baking
Nothing brings people together like food! Again, you'll likely be doing some cooking or baking around the holidays anyways, but you can make it a little more family friendly by including the kids and your spouse!
You could get their help with cooking Christmas dinner or plan a specific meal where you'll all cook together. It doesn't have to be anything fancy, it can even just be breakfast!
Any kind of holiday baking is super fun too, especially with things like cookies where the kids can decorate their own. These little treats would make a great gift for a family friend or relative. Since the kids helps make them, this gift will have an extra sentimental touch!