Nothing is more refreshing and exciting than playing by the water when the hot days of summer are upon us. Whether you're spending the day in the pool or lounging at the beach, be cautious whenever you'll be out in the sun for very long.
Harmful ultraviolet radiation (UVR), which causes sunburns can put a damper on any outdoor fun. Since water reflects UVR rays, it's important to protect your kids. The best line of defense is covering up—long sleeve sun shirts are best, but if you're child refuses to wear one, then remember the sunscreen and reapply every two hours. And don't forget a hat! To beat the heat and help the kids burn off some extra energy, try these 5 wet and wild outdoor activities for kids…
Pool Time
Swimming is one of the best summer past times. Not only is it great exercise for kids and adults, it's a great way to cool down. Pool noodles, diving toys, water guns and pool balls are a great way to play, but don't forget fun pool games like Marco Polo, Capture the Goldfish and water polo.
Of course pool safety is of the utmost importance. Make sure your kids know the pool rules and follow them. Never leave your kids unattended—even for a second. Young children should never be more than an arm's length away.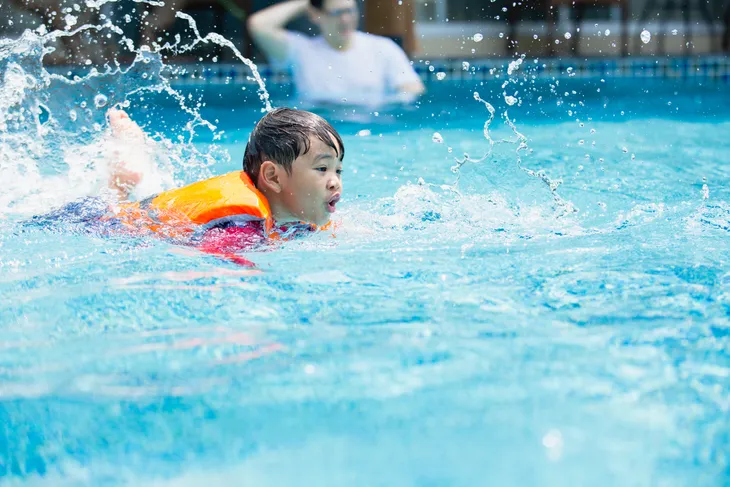 Water Games
Whether you use squirt guns, water cannons or water balloons, a water fight is a great way to get cool, but there are many other water games that you can play in the backyard. Dodge the sponge uses ordinary household sponges. All you need is a few buckets of water and a handful of sponges. Simply soak the sponge and try and soak your opponent.
You can use the same buckets and sponges to play a water soaked sponge relay race that can accommodate kids of all ages. Another favorite is water balloon toss. Whichever water game you choose to play with the kids, make sure that no one is aiming for the head and face to prevent injury.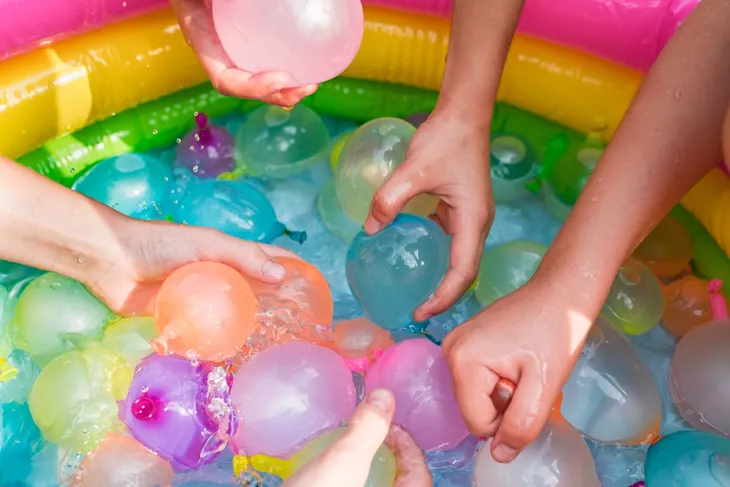 Sprinkler
You don't need a fancy sprinkler to play this game. In fact, you can easily douse the kids just by using the garden hose or buckets filled with water. But if you do have a sprinkler, set it up in a shady spot and let the kids go wild. They'll spend hours running back and forth through the sprinkler. There are all sorts of sprinklers available, so which are specifically designed for kids.
Occasionally, you might want to move the sprinkler to a new location, to prevent soggy grass and potential mud puddles from developing. Not only will your kids have fun getting wet, you'll be watering the grass and garden as well.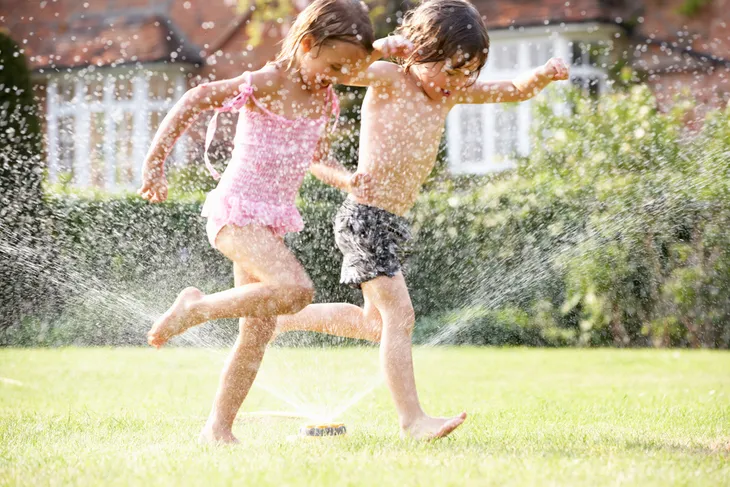 Splash Pad
The local splash pad is a great destination for a hot and hazy summer day. Some communities even have kiddie wading pools! If you're kids have been pestering you for an outing or a play date with friends, the splash pad is the place to be.
Remember their waterproof sandals or beach shoes to protect their feet and give them some grip on the slippery surface. Encourage the kids not to drink the water from the splash pad because it could be contaminated with harmful bacteria. Bring bottled water and don't forget to bring snack.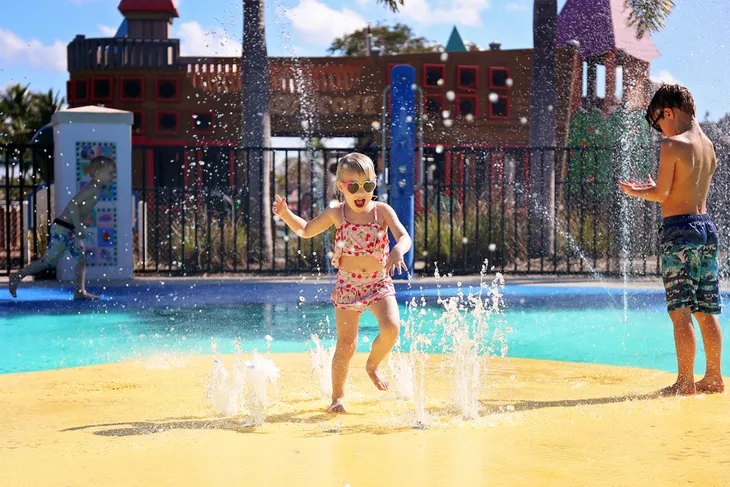 Slip and Slide
You can always buy a slip and slide at the toy store, but if you don't want to spend the money, not to worry. All you need is three or four plastic garbage bags. Slice them down the middle and tape them securely together to create a long slide. Then all you need is a garden hose and you're set to slide.
Choose a flat area outside and make sure there isn't anything underneath like rocks or sticks. Once the spot is cleared, lay down the plastic and turn the hose on. Make sure kids go one at a time and slide down on their belly. You'll need to keep a constant flow of water to make sure it's slippery enough for each trip down the slip and slide.