Summer is over and the kids are back at school! As we move into fall, the days are getting shorter and the temperature is slowly dropping. But that doesn't mean kids should stop playing outside just because the season changed. A lot of games can get the heart pumping and muscles working, improving flexibility, strength, and endurance, all while having a good time.
It's recommended that kids get at least an hour of exercise every day. There are a lot of things your kids can do to burn off energy, and even some fun activities that can be done during the fall season. Get your kids dressed in some weather-appropriate clothing and try some of these 10 fun fall activities that will get your kids exercising!
Raking and Jumping
Raking on its own might not sound too exciting to your kids, but the reward when they're finished will: jumping in piles of leaves can put a smile on just about any kid's face! The repetitive raking motion is good for their muscles, and the running and jumping will get their heart rates up. Eventually, the leaves will go in a yard waste bag, but not before they rake the leaves back into huge piles several times and taking turns jumping into them. You'll likely have a harder time pulling them away than getting them started. And of course, there's the added bonus that a chore can be crossed off your list when they're done.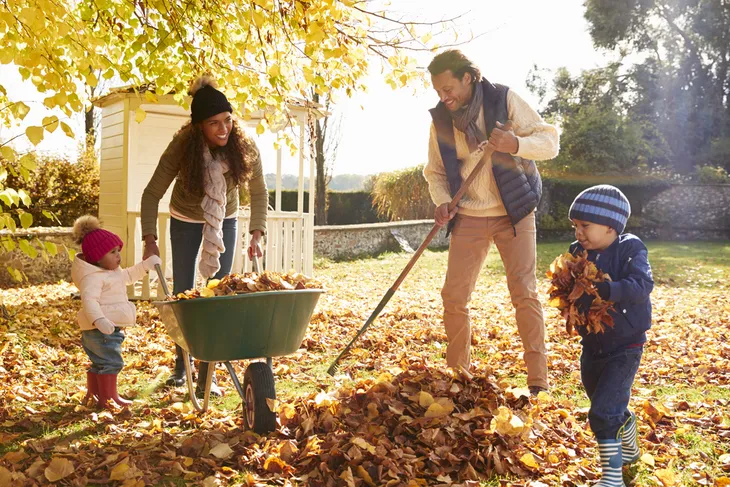 Pumpkin Races
Fall means pumpkin patches and Halloween, two things kids really love. To get your kids exercising, pumpkin races are a fun fall activity that you can make a day of and play several times throughout fall. Take the family to a pumpkin patch or a grocery store that carries pumpkins, and buy a medium-sized pumpkin for each person or put everyone in teams for relay-style racing. Set up a start and finish line and have the kids race by pushing the pumpkins with a broom. Since it's a race, kids will be rushing and running trying to get to the finish line first, giving their heart a good workout.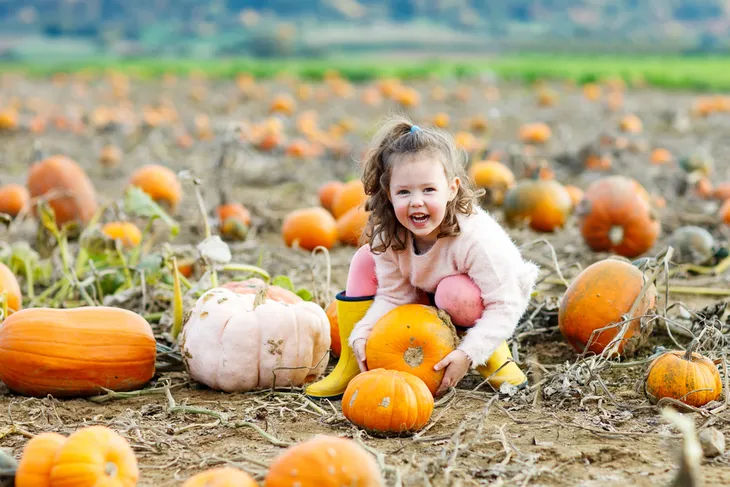 Hiking
You can bring a family outing to your local trails at any time of the year, but it's a different experience in the fall. With the leaves changing and falling, forests turn into a beautiful, colorful landscapes that will keep your kids interested and eager to explore. Hiking is a great exercise, especially if the trails are hilly. You can easily spend a half day hiking trails, and it won't seem like exercise to your kids or even you. Exploring a forest can also give you the materials for a fun fall craft–you can press leaves between sheets of wax paper, resulting in a colorful piece of art.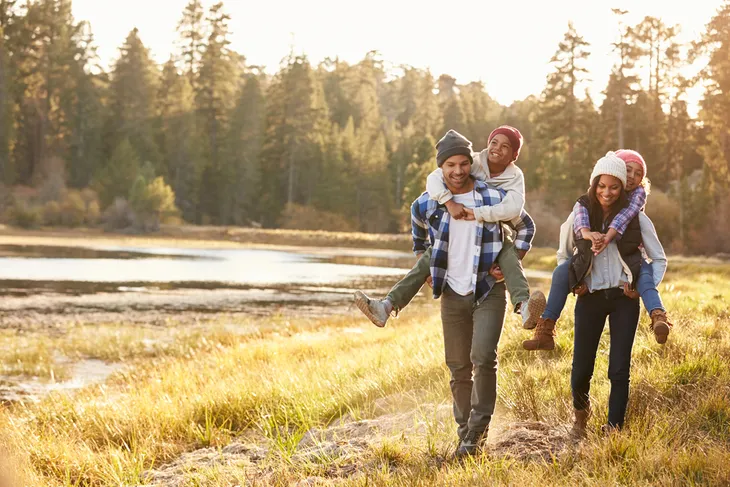 Apple Picking
Apple picking can be a fun activity for the whole family. It's also a unique experience your kids will enjoy and something that could turn into an annual family event. Walking around for an hour or two, covering several large areas with different types of apples won't be an intense exercise, but long periods of walking is good for everyone's health. And a lot of apple orchards have other activities for kids, like tire playgrounds and corn mazes, so your kids can get in even more exercise. A family race through the hay maze will get the heart pumping and let your kids burn off some energy.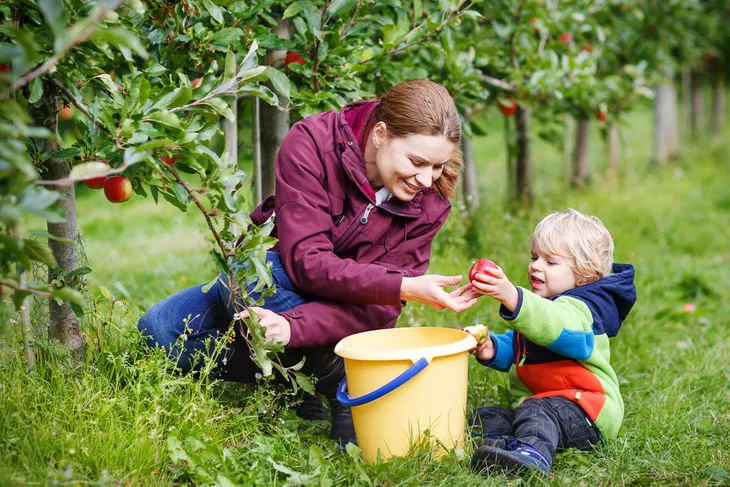 Geocaching
Geocaching has been around for years and a lot of areas offer it, so you should be able to find one near you. Geocaching is essentially a treasure hunt, and what kid doesn't love a good treasure hunt? This type of treasure hunt has come a long way–now that most people have smartphones, you can use the GPS in them to find the hidden container or cache. A lot of these treasures have a logbook that other people have signed or clues the lead to another cache, something your children will enjoy. This activity will get you and the kids doing a lot of walking, as you can easily spend the day doing the hunt.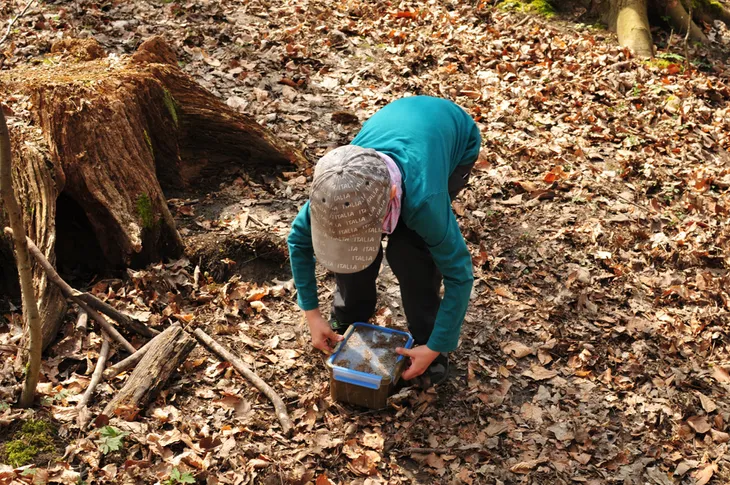 Nature Scavenger Hunts
Scavenger hunts are another kid-favorite, and the running around to finish first is great exercise. If you have a quiet street and have good relationships with your neighbors and their kids, set up a street-wide scavenger hunt. Using fall items, such as acorns and colorful leaves, hide several different items outside. Scatter the items as far apart as you can to increase the amount of racing around they have to do. Provide a checklist of the items, pair the children up, and send them on their way. If you don't have a suitable street to do this on, use a park or another public area, but make sure each kid has a buddy for safety.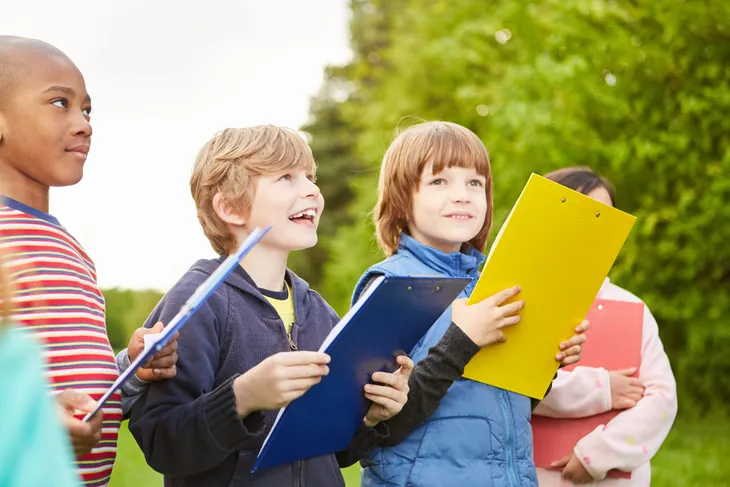 Gobble Tag
Tag is a staple of everyone's childhood. Sprinting around for an hour or more is physically demanding and makes tag a perfect fall activity that will get kids exercising. In order to shake up the standard game, you can make it fall-themed by playing gobble tag. Using the rules of freeze tag, when the child who's 'it' tags another kid in the game, they're frozen in place until another kid tags them to unfreeze them. But, during the time that any child is frozen, they have to be gobbling (like a turkey). Once all kids are tagged and gobbling, a new 'it' is chosen. This is an easy autumn twist that will get everyone giggling…kids love being silly.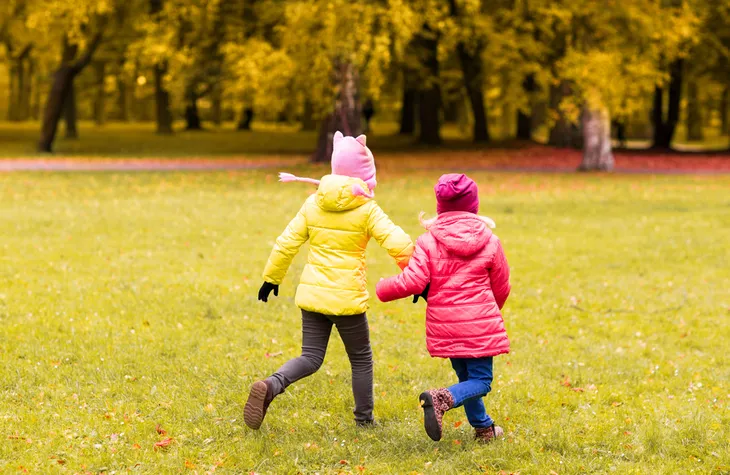 Capture the Gourd
Gourds can do more than make an interesting fall table arrangement–they can be used in the popular game, capture the flag. But for this activity, instead of a flag, each team wants to capture the other team's gourd. Bring your kids when you buy them and let them choose their own wonky gourd. Send them outside, let them divide into teams, and set the 3 boundaries (each team has a home turf with a neutral area in between). Get each team to hide their gourd and let the game begin. You can make it even more fall-themed by decorating the 'jail' each team has with Halloween decorations or let the kids dress up in costumes.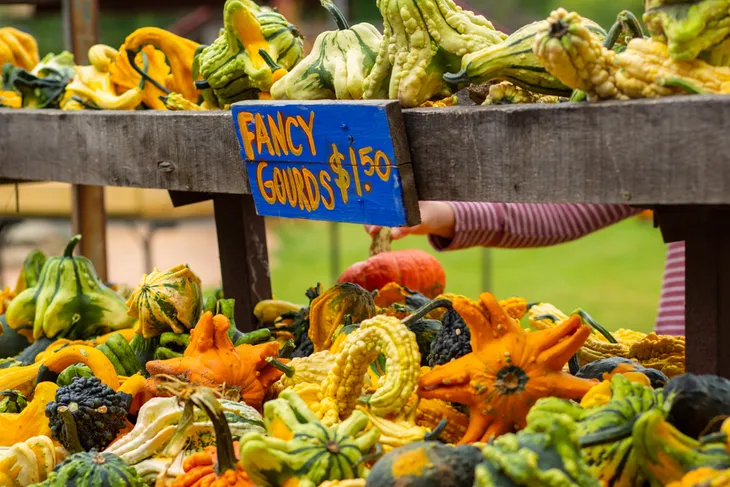 Touch Football
Football season is in full swing and touch football is a classic game that gets kids exercising. To build up the anticipation, host a touch football game with the kids in your neighborhood on the weekend and have a kid-friendly tailgate party before the big game. Serve hot apple cider and other fall treats, and the parents can make a row of bleachers around the playing field using camping chairs. Touch football is a safe and intense cardiovascular workout because of the sprinting required. It's a fast-paced game that will keep kids entertained and you can provide healthy treats and cheer them on.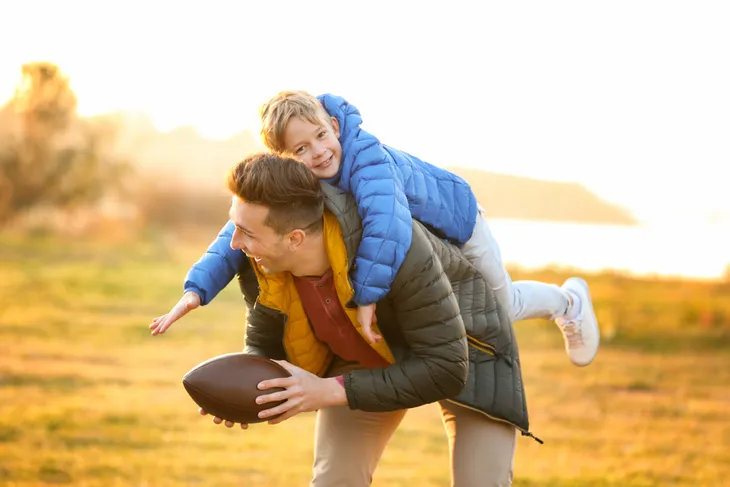 Monster Mash Dance
Every kid loves Halloween–the costumes, decorations, and of course, the candy. So why not pull out the costume box and have a monster mash dance? Dancing is good exercise for kids and it allows them to burn off energy and be a little silly, especially when you have a Halloween-inspired dance with appropriate music. There's a lot of Halloween music that's funny and will get the kids moving. If it's nice outside, do it in your backyard in the evening. Arrange some pumpkins and bales of hay around the dance floor, get the kids to make some simple decorations (i.e., tombstones are easily made from cardboard) and you're all set to mash like monsters.