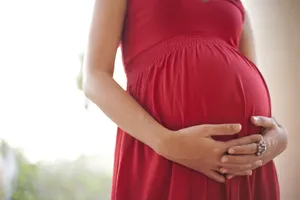 A new study presented at the American College of Gastroenterology Annual Meeting this week reveals a direct relationship between celiac disease and fertility and pregnancy outcomes in women. The study is in the preliminary stages of development but lead researcher Stephanie M. Moleski says the findings demonstrate "a clear need for increased awareness of this association among patients and physicians."
The study compared 298 women with confirmed celiac disease via small-bowel biopsy with 560 women without celiac disease. The results show that women with biopsy-proven celiac disease had consistently higher rates of fertility and pregnancy complications and gave birth to less children overall compared to women without the disease.
Conceiving
The data from the study revealed that 41.2% of women with celiac disease had increased difficulty conceiving. 36.5% of women without celiac disease had troubles conceiving – an overall difference of 4.7%.
Fertility
The study's results showed that, in all, 22.4% of women with celiac disease had consulted with fertility specialists, compared to 19% without. In addition, 43.3% of celiacs had a history of spontaneous abortion while only 36.6% of non-celiacs experienced the same.
Cesarean Delivery
The data collected from the study also showed that 26.4% of the women in the celiac group had given birth via C-section versus 23.8% of non-celiac women who gave birth in the same manner.
Preterm Delivery
Rates of preterm delivery in celiac women versus non-celiac women was also significant. In all, 23.2% of celiac women experienced preterm delivery compared to just 14% for women without celiac.
It's important to note that this is just an abstract study. The data and conclusions of this research should be regarded solely as preliminary at this time. Once the results appear in a peer-reviewed journal where they can be more widely scrutinized a more concrete conclusion will be revealed.
Source: MedPageToday.com