Summer is finally here, but so are all of the pesky insects that arrive along with it. Trying to avoid bites, and then treating the ones that inevitably happen, can add stress and irritation to any outdoor activity or camping trip.
While commercial repellents can be quite effective, they're often full of harmful chemicals. The good news is that there are natural alternatives that can be easily made at home with essential oils and other organic ingredients. They'll smell far better and work just as well as the store-bought options. Check out these five recipes to keep bugs away the natural way!
Tea Tree & Geranium
Not only do they possess antimicrobial, antibiotic and anti-inflammatory properties, tea tree and geranium oil are both beneficial for keeping insects at bay. ScratchyMommy.com recommends combining the following ingredients in a three-ounce spray bottle and then filling it with distilled water:
30 drops of Tea Tree Essential Oil
10 drops of Geranium Essential Oil
1 tablespoon of Vegetable Glycerine
The source also suggests adding neem oil and vanilla extract for added effectiveness, but these are optional ingredients.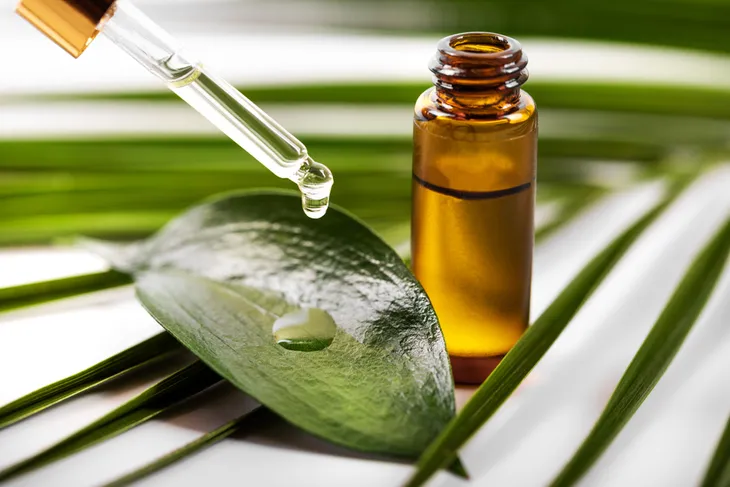 Castor, Rosemary, Lemongrass & Geranium
FloandGrace.com offers another non-toxic recipe for mosquito repellent, and at just five ingredients, it's quick and easy to put together. In a two-ounce amber-colored spray bottle, add the following ingredients:
1-1/2 tablespoons of Water
1 teaspoon of Castor Oil
8 drops of Rosemary Essential Oil
8 drops of Lemongrass Essential Oil
4 drops of Geranium Essential Oil
The source recommends shaking the bottle vigorously afterward to mix everything together, as well as prior to each use.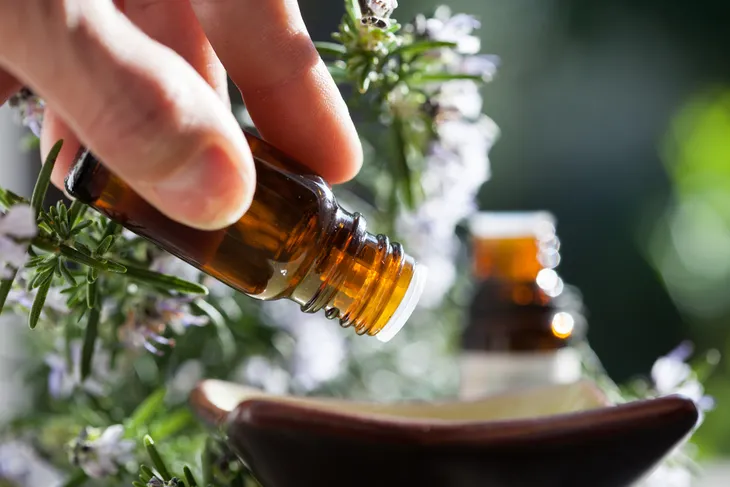 Lavender & Vanilla
SurvivalatHome.com has several homemade repellent recipes, but this one will emit a particularly lovely scent. In an eight-ounce spray bottle, the source says to add the following:
15 drops of Lavender Essential Oil
3-4 tablespoons of Vanilla Extract
3-4 tablespoons of Lemon Juice
Finish it off by filling the rest of the bottle with distilled water, shake and then spray away!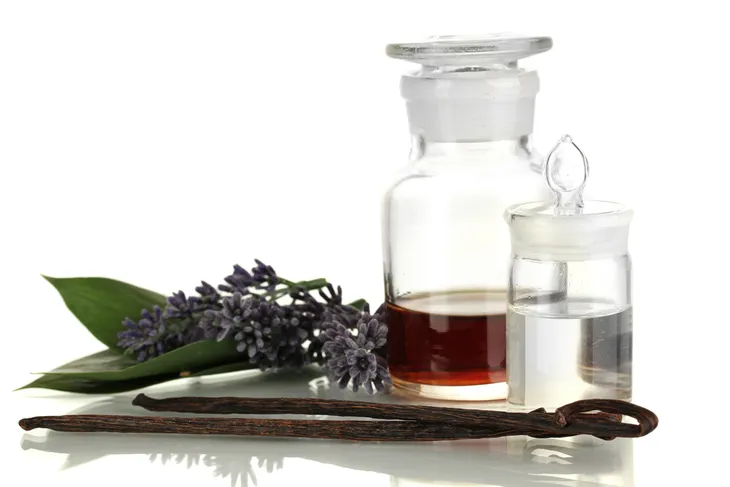 Cocoa Butter & Coconut
For a non-spray option, try ABetterWayToThrive.com's recipe for 'Bugs-Be-Gone Balm.' To make, combine the following items in a saucepan and melt over low heat, stirring continuously:
1/4 cup + 2 tablespoons of Beeswax Pastilles
1/4 cup + 2 tablespoons of Cocoa Butter
1/4 cup of Coconut Oil
2 tablespoons of Castor Oil
Once everything has melted, remove the mixture from the heat and allow it to cool. Then, add 15 drops each of citronella, lemongrass and lemon eucalyptus essential oils, as well as five drops each of peppermint and geranium essential oils. Mix everything together, and then pour the liquid into a glass jar or metal tin and let it solidify—this should take approximately 30 minutes. The source recommends applying the balm only on those who are over the age of two.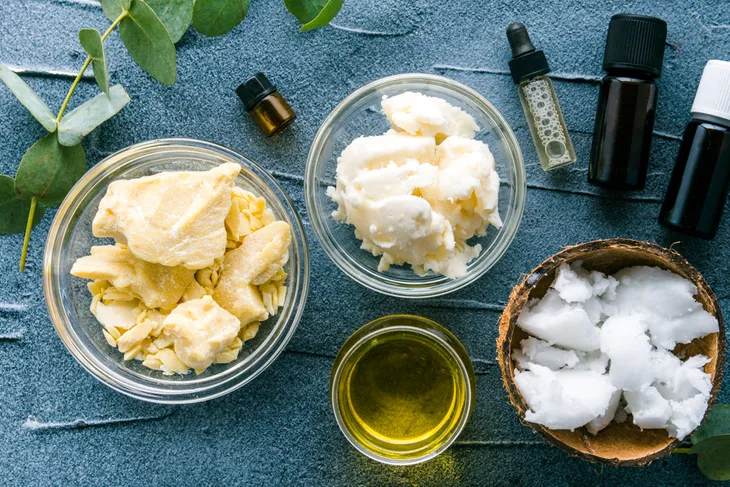 Geranium, Citronella, Eucalyptus, Lavender & Rosemary
WellnessMama.com uses a blend of five different essential oils—the most of any recipe on this list—to create their '5-Minute Essential Oil Bug Spray.' First, combine the following ingredients in a glass spray bottle and shake:
30 drops of Geranium Essential Oil
30 drops of Citronella Essential Oil
20 drops of Lemon Eucalyptus Essential Oil
20 drops of Lavender Essential Oil
10 drops of Rosemary Essential Oil
1 tablespoon of Vodka or Rubbing Alcohol
Afterwards, add ½ cup of witch hazel and shake again. Then, add one teaspoon of vegetable glycerin and shake again. Finally, add ½ cup of water or vinegar and shake a final time. This mixture should be shaken before using each time.