No matter your age, taking good care of your skin is critical. If you use the right skincare products, you may be able to combat signs of aging. Even when you reach your golden years, using an anti-aging moisturizer can deliver both important hydration and beneficial anti-aging ingredients.
Trying to choose the right anti-aging moisturizer for your skin and your age isn't easy. However, with an online search, you can find anti-aging moisturizers that are suited for seniors' skin and fighting the signs of aging. (You should also check out The Best Anti-Aging Foundation For Mature Skin).
The following anti-aging moisturizers are some of the most effective for older women.
Want senior content delivered straight to your inbox? Sign up for our exclusive email list and receive articles and news on diet & nutrition, fitness, and mental health dedicated specifically to our senior audience!
Neutrogena Rapid Wrinkle Repair Night Moisturizer
Price: $22.49
Biggest Benefits
This moisturizer offers critical hydration for parched, dry skin. Though it's meant for nighttime use, it's suitable to be worn everyday. This is thanks to its SPF 30 sun protection that helps protect against sun damage and further signs of aging.
When used regularly, this anti-aging moisturizer will firm skin, even its tone, and smooth fine lines.
Important Ingredients
A mild dose of retinol helps generate new skin cells and bring them to the surface of your skin. This anti-aging ingredient also encourages the creation of collagen with regular use.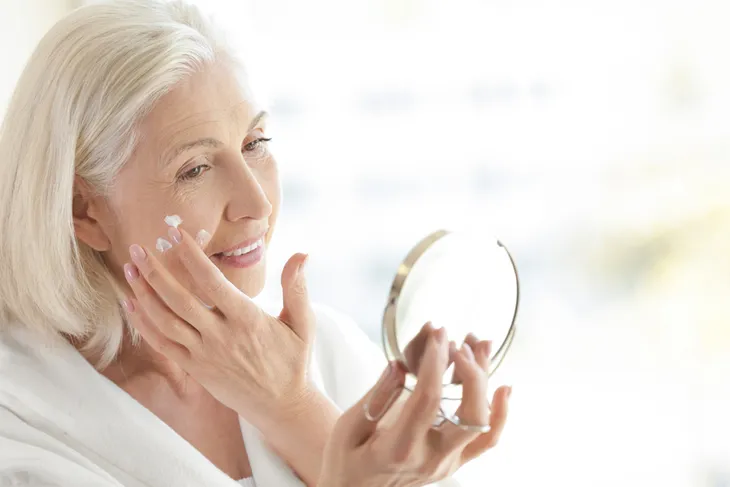 Olay Regenerist Micro-Sculpting Cream
Price: $33.49
Biggest Benefits
This anti-aging moisturizer is a serious powerhouse. It outperformed 10 competing moisturizers — including those with high price tags — to deliver effective hydration and anti-aging benefits. It's been found to increase skin hydration by 50-percent over a 24-hour period. Plus, it can improve skin's texture by approximately 10-percent after a month of use.
Important Ingredients
Hyaluronic acid plumps the skin by delivering important hydration. The combination of amino-peptides and niacinamide works as potent antioxidants, which firm the skin, minimize pores, and eliminate dullness. Amino-peptides also help your skin create new collagen over time.
Together, these ingredients will help your skin appear rejuvenated and refreshed.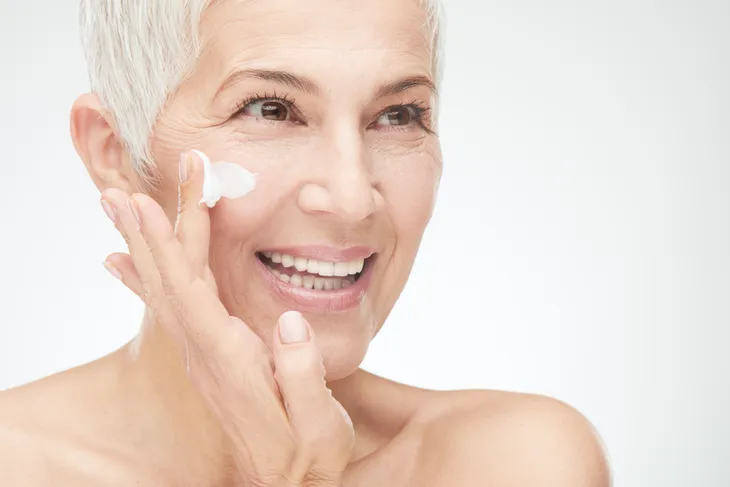 Roc Retinol Correxion Deep Wrinkle Anti-Aging Retinol Night Cream
Price: $16.98
Biggest Benefits
An affordable drugstore product, this anti-aging moisturizer packs a lot of powerful benefits into one product. It helps skin appear less dull, exfoliates away dead skin cells, and encourages turnover to generate fresh new skin cells. When used regularly, it stimulates collagen production, which can reduce the appearance and visibility of fine lines.
Since it's oil-free and noncomedogenic, the cream won't clog pores or cause other skin woes.
Important Ingredients
The combination of retinol, which can treat and prevent wrinkles, and highly hydrating ingredients delivers critical anti-aging benefits. On top of that, alpha hydroxy acids work well with this moisturizer's retinol to show an improvement in fine lines over two to three months of use.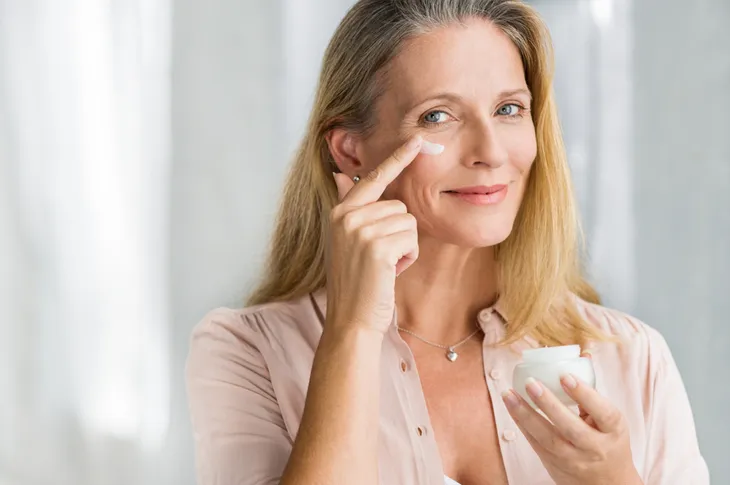 Renergie Lift Multi-Action Ultra Face Cream with SPF 30
Price: $109
Biggest Benefits
This anti-aging moisturizer is perfect for fighting signs of aging and protecting your skin against future damage with SPF 30 sunscreen. In fact, it's approved by the Skin Cancer Foundation.
When applied, it'll moisturize, protect, and firm skin. Moreover, it can improve the appearance of dark spots.
Important Ingredients
The moisturizer uses a blend of jojoba, sunflower, and mimosa flower waxes to create a product that melts into the skin to provide up to 24-hours of hydration. Anti-aging ingredients linseed extract and lipo hydroxy acid (LHA) work on the most visible signs of aging, helping to generate new collagen production.
With regular use, LHA should improve fine lines, dark spots, wrinkles, skin elasticity, and firmness.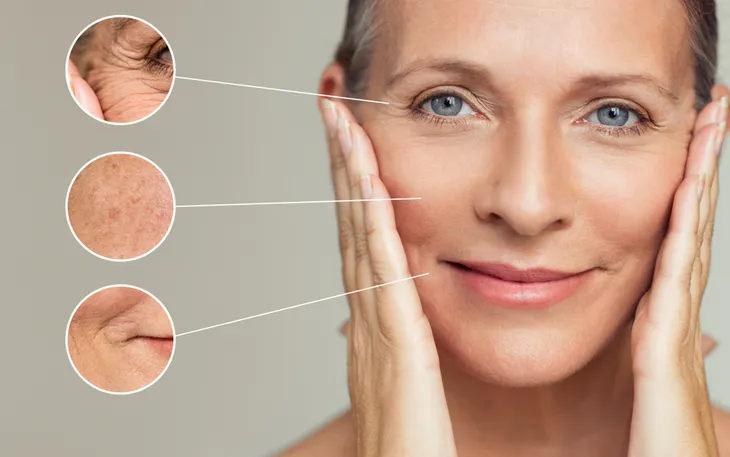 L'Oreal Revitalift Triple Power Anti-Aging Moisturizer
Price: $24.99
Biggest Benefits
This drugstore moisturizer is so effective that it can deliver visible anti-aging results in just one week. In that time, it'll visibly reduce wrinkles, firm the skin, and brighten skin tone.
Don't see results. There's no need to worry since this moisturizer is backed by a money-back guarantee. If your skin isn't softer, smoother, and more plump, you can get a full refund.
Important Ingredients
Pro-retinol, vitamin C, and hyaluronic acid all work together to reduce wrinkles, firm skin, and brighten skin tone. With regular use, these powerful ingredients help skin feel softer, smoother, and more deeply hydrated.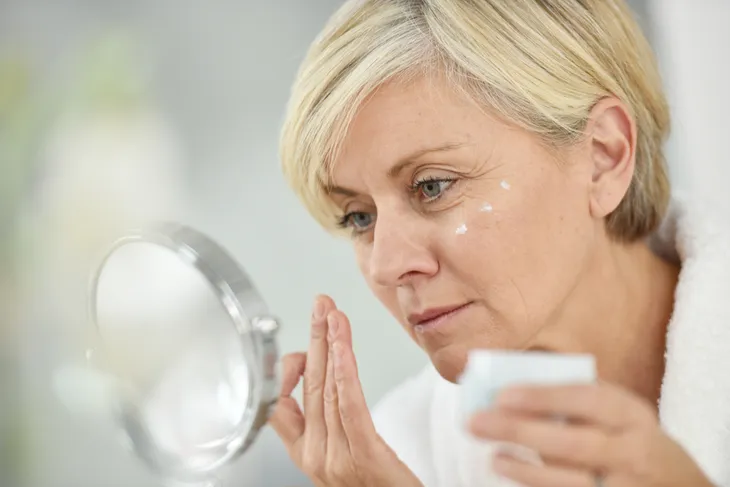 Find the Right Anti-Aging Moisturizer Online
If you're looking for the perfect anti-aging moisturizer to add into your skincare routine, you need to search online. You'll find moisturizers at every price point and suitable for any skin need online. With a single search, you can compare different moisturizers to one another, considering their prices, looking for deals and discounts, and narrowing down your options. You can also search specifically for senior moisturizers with anti-aging properties.
Once you take the time to do your research online and search for senior anti-aging moisturizers, you'll be able to find the best product at the right price.