It's National Nurses Week when we celebrate and honor nurses nationwide (in both Canada and the U.S.). International Nurses Day also falls on May 12 every year, a date that also coincides with Florence Nightingale's birthday.
This week, take the time to thank a nurse for the effort, compassion, professionalism, and vital care they give every step of the way in home care, hospitals, nursing homes, public health units, and community health centers. Nurses are the backbone of our health care system, which is why we've dedicated this week to them. To show appreciation for nursing professionals and their dedication to health. Let's take a look at nine fun nursing facts to celebrate National Nurses Week…
1. Who Was Florence Nightingale?
As mentioned in the intro, International Nurses Day (on May 12th) is also what would have been Florence Nightingale's birthday. Florence is considered a pioneer in nursing for her work during the Crimean War, which ranged from 1853 to 1856.
According to the Registered Nursing Association of Ontario, in Canada, Florence was called the "Lady with the Lamp", tirelessly tending to wounded soldiers in various hospitals during the night. Florence's compassion, commitment, and patient care is considered a model for the modern nursing profession. Thus, International Nurses Day coincides with her birthday.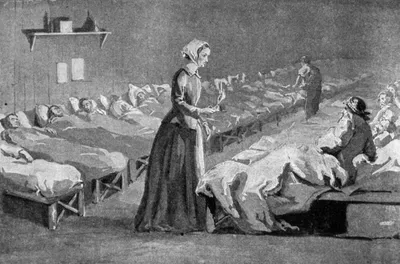 2. Origins of the Word Nurse
The word "nurse" means many things to many different people. However, AllNurses.com traces the origins of the word back to the 13th Century from the Latin "nurtrire", referring to one who nourishes, and the French "nourrice", which refers to a wet nurse (or a breast-feeding woman).
During the 16th Century the word "nurse" evolved to describe "a woman who waited upon or tended to the sick". Today, Webster Dictionary defines nurses as "a person who is trained to care for sick or injured people and who usually works in a hospital or doctor's office," although we know nurses can work in many different health care environments (i.e., nursing homes, health clinics, schools, hospitals, etc.).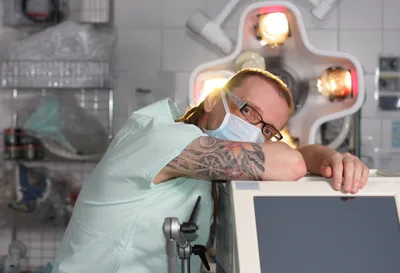 3. Statistics in the Nursing Profession
Research derived from the American Association of Colleges of Nursing show that currently nursing is considered the nation's largest health care profession. Statistics show over 3.1 million registered nurses (RNs) practicing in the U.S.
In fact, the U.S. Bureau of Labor Statistics estimates that the employment field for RNs will increase more quickly than any other area of employment, from now until 2018.
4. Early Nursing in the U.S.
Scrubs magazine reports that Linda Richards became the first American nurse to earn a nursing diploma in the year 1873. A copy of her graduation accomplishment still hangs in Washington's Smithsonian Institution.
It wasn't until the year 1956 that a Master's Degree in a clinical nursing speciality was offered at Columbia University School of Nursing. Today, 13-percent of all nurses hold a master's or doctoral degree.
5. The Importance of Nurses in Hospitals
The University of Pennsylvania, School of Nursing considers the nursing profession among the fastest growing occupation in America.
Not only do nurses account for the largest portion of hospital staff—nurses provide primary hospital patient care. In fact, in most U.S. hospitals there are 4 times as many nurses on staff as doctors at any given time.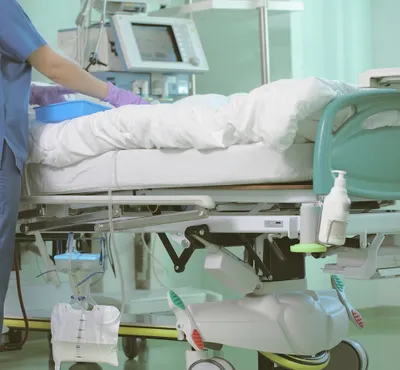 6 Nursing in Poetry
You may not be aware that celebrated poet, Walt Whitman, was a volunteer nurse. He tended to wounded soldiers during the American Civil War in Fredericksburg, Virginia, and many of his poems were inspired by nursing on the battlefield.
His famous poem, "The Wound Dresser" describes his time as a nurse, as "Bearing the bandages, water and sponge, straight and swift to my wounded I go. Where they lie on the ground after the battle brought in. Where their priceless blood reddens the grass, the ground."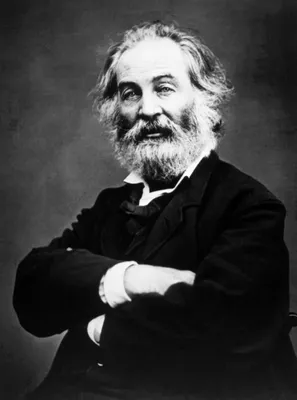 7. Healthcare Work for Nurses
Statistics from the American Association of Colleges of Nursing, shows how nurses touch the entire health care industry. While statistics find roughly 62.2 percent of all working RNs do so in hospitals—work settings for nurses are vast and varied.
For example, RNs find employment in nursing homes, hospices, primary care clinics, home care, private practices, schools, through the military, public health agencies, outpatient surgicenters, industry settings, nursing school centres, health maintenance organizations, mental health agencies, as scientists, health promotors, and even as college and university educators.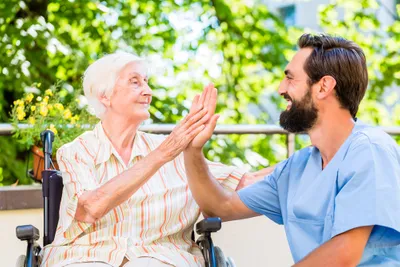 8. Nurses Per Capita
While many American hospitals are bustling with nurses (as mentioned previously, there are 4 times as many nurses on staff as doctors in the typical U.S. hospital setting), the World Health Organization (WHO) shows that the U.S. and Canada lag behind several other countries for nurses per capita.
WHO statistics show that the highest ratios of nurses per capita are employed in the countries of Finland, Norway, Monaco, Ireland and Belarus (in that order), and range 2162.0 to 1182.0 nurses per 100,000 people.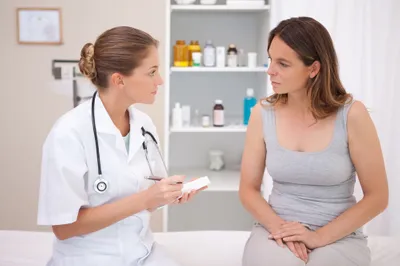 9. Nurses Prone to Back Injury
Nurses may be called the "backbone of health care" in Canada and the U.S., but surprisingly it's at the risk of their own back health. Data from the U.S. Department of Labor's Bureau of Labor Statistics finds that nurses report roughly 35,000 back injuries annually.
Nursing back strain stems from diligent, hands on patient care—including pushing and pulling patient beds and wheelchairs, as well as lifting, rolling, bending over, and moving patients frequently.