If you spend most of your time locked behind closed doors in fear of the dangers lurking on the outside—think again! Your home sweet home is harboring its share of factors that can prove detrimental to your health and wellbeing.
Here are eight ways your home can make you ill…
1. Patch Leaks
That wet basement, attic crawl space, and those drips under your plumbing fixtures (you know the ones you patched with tape) can be toxic breeding grounds for mold. In fact, researchers at the Wisconsin's Medical College, Allergy-Immunology Program claim that mold will develop quickly, in roughly 72-hours, on damp drywall and wood inside your home, emitting spores that can cause a collection of respiratory conditions—like asthma and allergies. Just be sure to hire a professional remediation company to remove mold or don the proper safety equipment (i.e., safety goggles, code respirator, and rubber gloves) to remove all mold.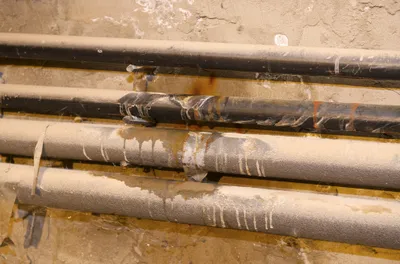 2. Allergens in Ducts
When is the last time your had your heating and air-conditioning systems cleaned? Your home's ductwork can blast you with hot and cold air, but also allergens like pollen, dust, pet hair and dander, and even dangerous mold every single time the furnace or air conditioning system kicks in. Not to mention fires can result if your AC blower or coil is dirty or if your heating system is blowing backdraft exhaust back into your home.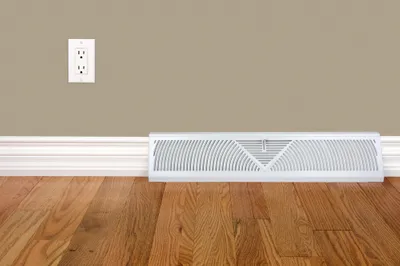 3. Check Radon Levels
If you've never heard of radon, you may be surprised to learn that the odorless, radioactive gas is the second biggest lung cancer-culprit in the U.S. Radon is produced when uranium naturally breaks down in soil. If the soil that your home is built on happens to have high uranium levels, radon can leak into your house via cracks in your foundation. Luckily, you can buy a radon detection kit for under $20 to ensure the safety of your home.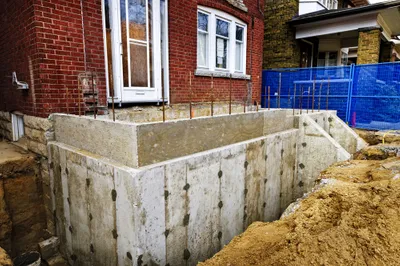 4. Chimney Sweep
All Oliver Twist jokes aside, chimney sweeps still provide a valuable service to this day to protect our homes, or more particularly our home's chimney flues. An annual sweep (especially if you burn wood in your fireplace) will detect and prevent clogs or deadly exhaust backup, both of which can cause mold, dust and breathing difficulties, and cause a fire.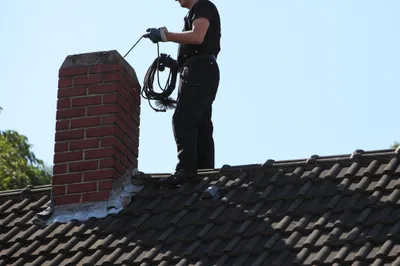 5. Carbon Monoxide Detection
Carbon monoxide (C02) is a colorless, tasteless, and odorless gas that kills approximately 500 Americans each year in their own homes. Another 30,000 individuals become sick due to carbon monoxide poisoning annually. Unfortunately, C02 is imperceptible without a detector installed in your home. Surprisingly, the Centers for Disease Control (CDC) report only 30-percent of Americans have working C02 detectors installed in their homes, many of which have a gas stove or fireplace, use a charcoal grill near the home, have an attached garage where a vehicle may be left idling, or live in a multi-residential unit.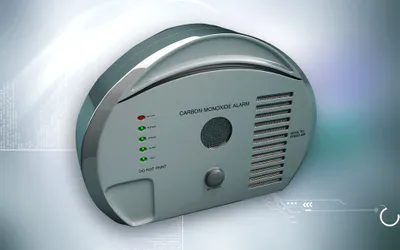 6. Smoke Alarms
There is good reason why the National Fire Protection Agency (NFPA) recommends the installation of a fire alarm in a hallway, on every single level of your home (in addition to the basement, and each bedroom). Fires can spread very quickly, which means you need to test every individual smoke alarms monthly to ensure operation.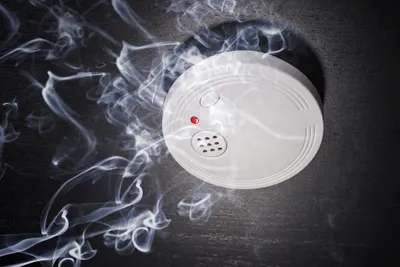 7. Replacing Furnace Filters
Most homes have both forced air heating and air conditioning, which means your furnace, or more precisely, your furnace filter gets a workout. Replacing overworked furnace filters quarterly (or 4 times yearly) will ensure heating and cooling efficiency, lower utility bills, and ensure mold, dust, and contaminants aren't blowing into your home and causing your family respiratory conditions—like allergies, asthma, and a series of viral infections.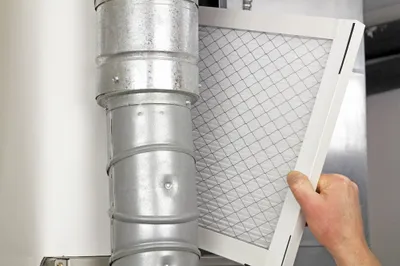 8. Vent Your Range Hood
If you have a range hood over your stove, proper ventilation far surpasses visual aesthetics. Sure, range hoods can add to the decoration of your kitchen, but if the hood isn't vented properly to direct exhaust from cooking outdoors, the exhaust is blowing pollutants, humidity, smoke, food odors, and noxious fumes back into your kitchen. If you cook with a natural gas or propane stove, it's important that smoke is drawn out of the house to prevent a cooking fire. The accumulation of steam and grease can also cause a buildup of mold and mildew, drawing insects, fungus, and causing asthma and breathing difficulties.