The year 2016 rocked the world in many ways, and the health world wasn't spared either. From the skyrocketing price of medications, to food recalls, to public figures with unfounded health advice, there was a lot happening to reflect on.
The holidays are a time when we can be grateful for our good health, but it's also a cautionary tale and lesson about how to do things differently in the coming year. Let's take a look at eight health scandals that made headlines in the past 12-months…
1. Steadily Inflating Drug Prices
Martin Shkreli was a name we heard a lot of during this time last year as the CEO of Turing Pharmaceuticals. While he was widely criticized for smugly raising prices of medications (including a potentially life-saving drug called Daraprim), his Shkreli's arrest was actually related to securities fraud.
While that was 2015, CBS Money Watch noted in February of 2016 that the trend seems to be continuing. The source notes that around 20-brand-name prescription drugs from various manufacturers have "at least quadrupled" since December 2014, with many others doubling in cost. The companies argue it's for ongoing research, the feds conclude it's only to boost profits.
2. The EpiPen Episode
Speaking of raising the cost of life-saving medications, the EpiPen—an injection that saves the lives of people needing emergency treatment for an allergic reaction—ballooned in price right before kids were ready to go back to school this past fall.
Health.com notes the price of the Pen increased more than 600-percent since 2008, while the CEO of the manufacturer (Mylan) also increased dramatically (coincidence?). The price hike prompted some families to create their own DIY EpiPen, but the manufacturer has since eased up on costs of the real deal.
3. Taking Cholesterol Reports to Heart
You've probably heard from your doctor repeatedly about avoiding fast foods, butter and other food items that contain "bad" cholesterol. However, in June 2016 a "controversial" report was published that claimed there's no link between cholesterol and heart disease.
In fact, an article on the U.S. Library of Medicine explains that one source even went as far as to say "bad" cholesterol could extend your life. The findings were based on a review of mortality studies involving adults aged 60-plus. Of the 30-studies, 12 found no link between LDL (bad) cholesterol, while 16 found that lower LDL actually was linked to higher mortality rates, "the opposite to what was expected," notes the source.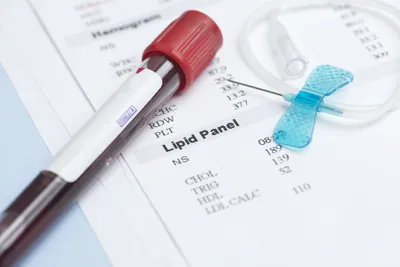 4. Glossing over Flossing
While many people diligently floss between each tooth at night with a thin piece of string, it turns out they could've been using that time to watch another episode of their favorite show instead. During the summer, guidelines from the Departments of Agriculture and Health and Human Services "quietly dropped any mention of flossing without notice," explains the New York Times.
The media quickly jumped on this dropped football, prompting the American Academy of Periodontology to acknowledge that researchers had not had the opportunity to "examine gum health over a significant amount of time" related to regular flossing (the Academy is sticking to its guns on flossing, by the way). The NY Times also cites a trial review that shows a significant reduction in cavity risk for children when professionals do the flossing (any dentists in the family?).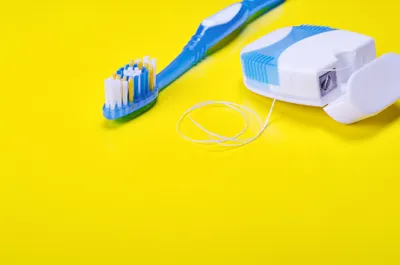 5. Steaming your Lady Parts?
Gwyneth Paltrow has turned her back on the big screen and has apparently become some kind of wellness coach, and she also has some relatively strange health advice. Her latest announcement that steaming your—err, yeah—can cleanse your uterus and balance hormones takes it to the next level.
Although the practice has actually been around for centuries (it's called chai-yok in Korea), that doesn't mean you need to try it, according to TheFrisky.com. The source notes that part of a woman's body is pretty darn good at regulating itself, and that steaming can actually destroy "good" bacteria that's doing the job already.
6. Zika Insanity
The Zika virus, passed around by mosquitoes, took over headlines around the time of the Olympics in Rio earlier this year. It was unfortunate that Brazil was ground zero for this epidemic, and what's worse is that the virus was linked to microcephaly, which causes smaller-than-usual heads on newborns.
There was some (arguably) conclusive data that showed microcephaly was directly related to Zika, while other reports blamed pesticides. Either way, the storm passed when American media left Brazil when the Games wrapped up (meanwhile, the World Health Organization declared that Zika is no longer a global emergency, and treatments are in development).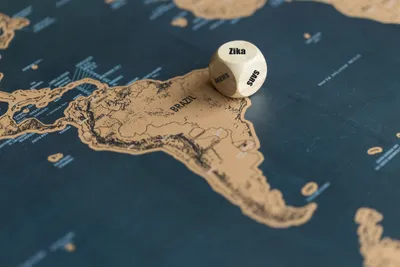 7. Don't Eat That
Money magazine conveniently summed up the biggest food recalls in the U.S. in 2016. These recalls (from the FDA and U.S. Department of Agriculture) involved 318-million food items and 60-million pounds of food, notes the source.
Let's look at a couple of the most headline-making recalls, like the CRF Frozen Foods recall of 11-products (due to listeria concerns) that grew to cover 350-products (3-people reportedly died as a result). Or, perhaps you prefer the chicken nugget recall from Pilgrim's Pride that grew from 40,000-pounds to 4.5-million pounds due to possible contamination from plastic (and even wood and metal) in the meat. Foster Poultry Farms and Tyson are 2-other manufacturers that joined recall efforts (due to similar problems).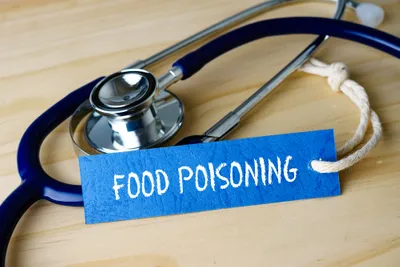 8. The Disappearing Candidate
The American presidential election was a topic all its own in 2016, but there were some definite health-related moments. For example, Hillary Clinton took some time out from campaigning to deal with an illness (that turned out to be pneumonia), after reportedly ignoring her doctor's advice to take a break. She was criticized for not being more transparent about it.
Speaking of presidents, only time will tell what will become of the Affordable Care Act (a.k.a. ObamaCare) and Planned Parenthood funding in the New Year when the reins are handed over. Maybe we'll save these ones for next year's health round up…