For some people, getting up first thing in the morning comes easily, almost naturally. These morning people recognize that, the earlier you wake up and get moving, the more time you'll have to accomplish the many tasks facing you during the day.
For this reason, morning people are often highly capable and successful individuals. By getting out of bed earlier, they typically have more time to spend exercising, hanging out with friends and family, and working. But what if you struggle to get up in the morning? Are there any steps you can take to transform yourself into a morning person?
1. Hit the Sack Earlier
This one's a bit harder than it sounds—if you want to give yourself the power to get up earlier each day, then you're going to need to hit the sack earlier each night. Many of those people who have a hard time getting up in the morning are bona fide "night owls," meaning they tend to stay up reading, playing video games, or hitting the clubs into the wee hours of the morning. That makes getting up only a few hours later particularly difficult.
Morphing from a night owl to a morning person isn't impossible—it just takes a willingness to change and some dedication and discipline. Going to bed earlier will be tough at first, but eventually it will become simply a part of your new and better routine.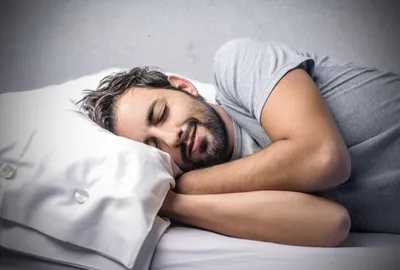 2. Eat Something Right Away
Here's one reason so many people have a hard time getting up first thing in the morning: they're out of fuel. Seriously, though, after seven or eight hours in bed, chances are your body has gone without food and drink for at least that long—possibly longer. To get your energy up for the day ahead, immediately grab something to eat.
Of course, the healthier the food item, the better. Skip the donuts and sugary cereal and try whole grains, fruit or vegetables. Low-fat yogurt with fresh fruit and granola is one of many excellent breakfast options. You might also consider an egg white omelette with fresh veggies, like mushrooms and spinach.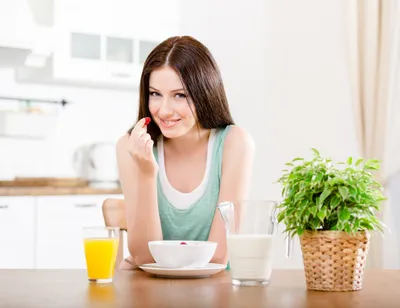 3. Grab Something Caffeinated
There's no denying that, for most people, caffeine—acquired through coffee, tea, energy drinks or supplements—provides a much-needed boost of energy in the morning. For some people, this isn't appropriate. Anyone with a heart condition or other serious health matter should speak with their doctors about the consumption of caffeinated beverages.
If you get the clear to go ahead, try just one cup of a caffeinated drink to start your day. You may find it provides you the little jolt of energy you need to get out of bed and get ready for the day ahead.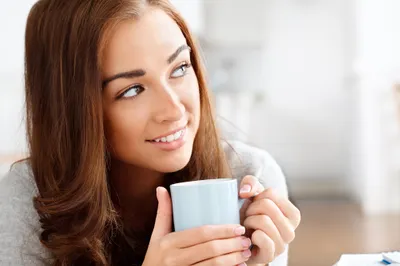 4. Wake to Sunlight
If you're determined to get up first thing in the morning and live in a place where the sun emerges right around the time you want to wake up, consider positioning your bed in a way so that sunlight peaks through your window.
That way you'll slowly come out of your slumber based on the amount of sunshine filling the room. It's a surprisingly natural and comfortable way to wake up in the morning. Of course, this method won't be appropriate if you live somewhere where the sun doesn't rise until later in the morning!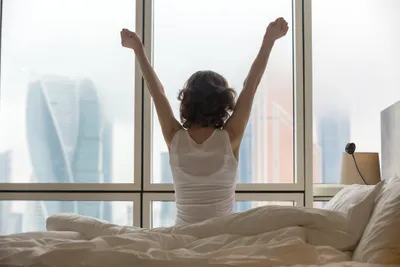 5. Be Active
Some people are lucky enough to roll out of bed and immediately go about complicated tasks, from making lunches for the kids to responding to emails. But many other people wake up to a foggy, groggy mind that makes it virtually impossible to properly prepare for the day ahead.
One way you can get the mind energized for the day: put your body to work. Consider a morning workout routine that includes running, biking, swimming, walking or hitting the machines at the gym. By getting your heartbeat going, you can wake the mind and help prepare yourself for the day's mental and physical challenges.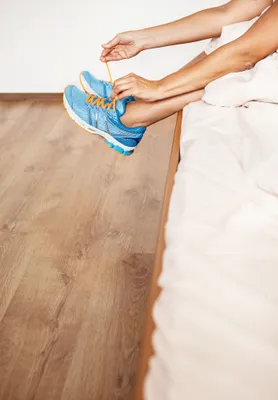 6. Hit the Shower
One key strategy for changing yourself from someone who tends to sleep in to a bona fide morning person: do something to completely alter your state first thing in the morning. That could include throwing on your running shoes and going for a brisk jog, but what about those who prefer to exercise later in the day?
Try hitting the shower as soon as you get out of bed. Being immersed in water—either hot or cold—will act to flip a switch in your mind, taking you from dreamland to a place where you're ready to tackle the day. Chances are you'll spend most of your shower time thinking about the tasks ahead, which is another important trait of morning people.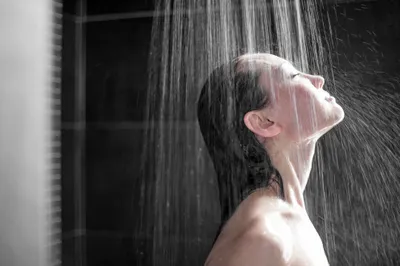 7. Wake to High-Energy Music
For years people have been using a bedside radio alarm to wake up in the morning. And for the most part that strategy is effective in getting people to start the slow process of waking up and getting out of bed. But it may not be the best way to turn non-morning people into bona fide morning people.
Here's one way to make that change: rather than have your radio alarm start with the local traffic report or slow jazz, tune your radio to a high-energy dance station. The bumping beats will encourage you to get up and get moving. If dance music isn't your cup of tea, try something that gets you moving (as in, whatever can be found on your workout list).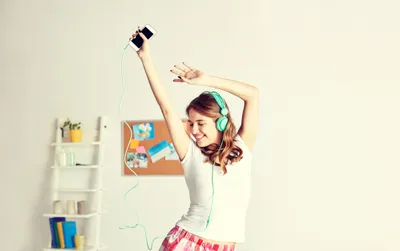 8. Talk to your Doctor
If you have trouble getting up each and every morning—weekday or weekend—then it might be time to have a conversation with your doctor about the issue. It's possible some kind of medical condition, including insomnia or sleep apnea, is making it particularly difficult for you to achieve a full night's rest.
The good news is that there are many ways to overcome these issues. Physicians can provide you with a long list of strategies to use to help ensure you get all the sleep you need. Medications and medical equipment may also be of help for those with chronic sleep issues.