Winter ravages us from head to toe with dry, harsh wind and air. However, when we uncover our feet come spring from their parched prison of thick wool socks and blankets, we find painfully dry and cracked feet, toes, and heels.
The good news is that you can protect your feet all winter long with these soothing and replenishing home remedies…
1. Rosewater
Rose water is a popular and natural skin softening treatment for your face, warding off dry patches as well as fine lines and crow's feet. However, it turns out that when misted over feet or used in a foot soak, rosewater provides replenishing and antibacterial benefits to feet as well thanks to the fact that it's rich in vitamins A, C, and E.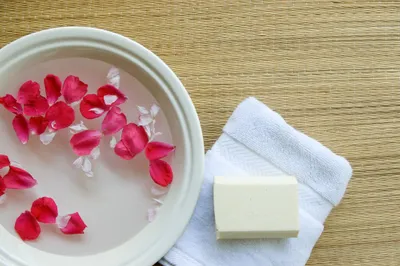 2. Honey
You might use honey to sweeten your tea, but I bet you didn't know that you can mix a sticky cup with warm water and use it as a moisturizing foot bath to soothe dry, cracked feet and heels. Plus, honey has antibacterial properties so you can scrub without worrying about getting irritated tootsies.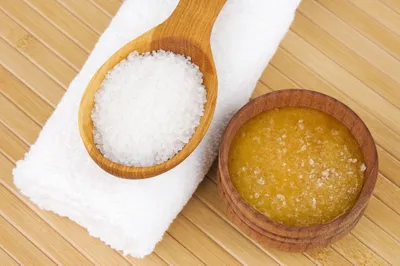 3. Lemon
Lemons are great for warding off colds, however, the acidic prowess of lemons will also banish cracked, dry feet by applying a few cups of fresh lemon juice to a warm foot bath and soaking for 20 minutes.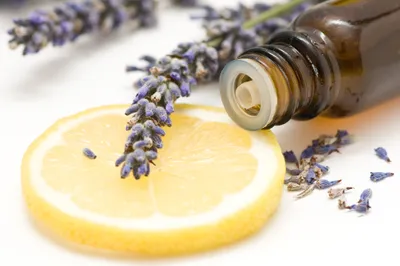 4. Banana
You might toss your over-ripe bananas in the trash without realizing they are actually a soothing foot paste for dry feet. Just peel and mash your banana into a smooth paste (you can also use a food processor), apply over dry areas, let sit for 10 minutes, and then rinse clean with warm water.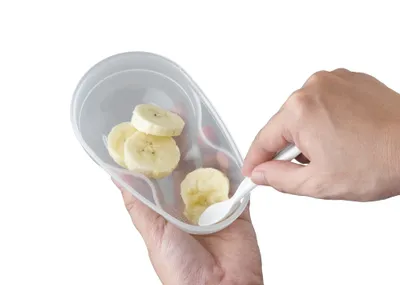 5. Vegetable Oil
Olive, coconut, safflower, and even sesame oil works wonders on dry, cracked feet. I scrub the dry skin using a loofah, rinse and dry, then rub the veggie oil all over my feet and pull on a pair of socks to sleep in. When you rise, your feet will be fully moisturized and rejuvenated.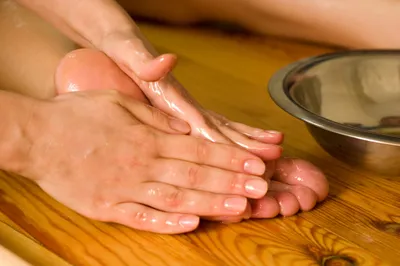 6. Glycerin
Glycerin is often used as a prime ingredient in beauty products for its skin softening affects. The thick, moisturizing ointment can be smeared over and rubbed directly into dry patches on your skin or feet. You can even smear a thick layer on toes and wear socks to bed to let it soak up moisture overnight.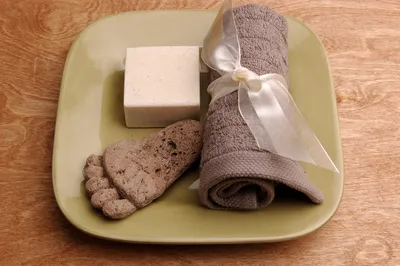 7. Oatmeal
A home made foot scrub that mixes in the soothing properties of oatmeal and another essential oil (i.e., jojoba or rose) will scrub dry patches from your feet and heels in no time. Simply make a paste with a few tablespoons of oats, oil, and water, and apply it over dry heels and callused areas. Let the paste set for 20 minutes to a half an hour, rinse clean with cold water, and dry feet thoroughly.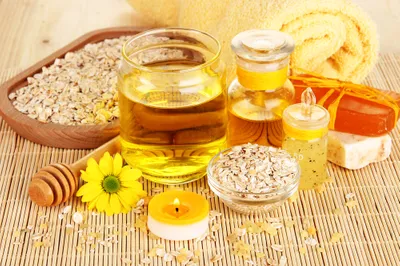 8. Paraffin Wax
If your heels are painfully cracked, oftentimes the only remedy is paraffin wax. The thick, white, waxy lubricant can be quickly fashioned into a home spa treatment by mixing warm wax with other moisturizing essential oils (i.e., jojoba, lavender, or rose), applying to the feet overnight, and rinsing off in the morning.