Tis' the season for decorating, cooking, gifting, and for eating and relaxing with your loved ones. However, according to the U.S. Consumer Product Safety Commission, the Christmas season, from now all the way through to January 1, 2015, is rife with several common and naughty health hazards—including new toys, electric appliances and lights, and even your Christmas tree.
Here are 8 naughty health hazards you may want to avoid this holiday season:
1. Turkey Deep Fryer
Deep-frying the turkey has been a popular option for many since the late 1990s. However, the Underwriters Laboratories (a U.S. product safety certifier) cautions that turkey fryers caused over 138 accidents between 1998 and 2007.
However, if you insist on the tradition of deep frying your holiday bird, read and adhere to the manufacturer's instructions carefully. And also, never operate your fryer indoors of leave it unattended, particularly around pets or small children.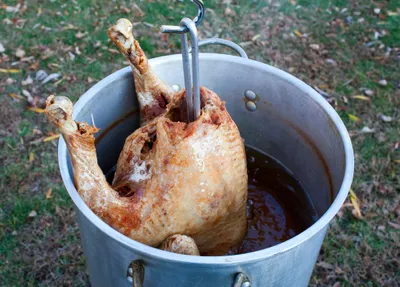 2. Treacherous Toys
A beloved Christmas toy can be the gift that keeps on giving during the holidays, but it can also pose several hazards for small children and adults alike, according to the U.S. Centers for Disease Control and Prevention.
Recent CDC statistics, claim that roughly 6,000 individuals suffer minor cuts, wounds, and stabbings attempting to dislodge toys from hard plastic clamshell containers. Metal twist ties and tiny toy parts can also pose a chocking hazard.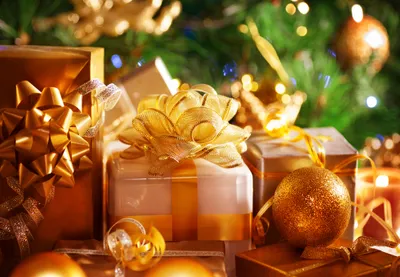 3. Home Decorating Dangers
Most of us enjoy gussying up the house for the holidays. However, according to the U.S. Centers for Disease Control 17,465 individuals were treated in U.S. emergency rooms for holiday-decorating-related falls with 43-percent of those injuries caused by decorating-related falls from ladders.
Take extra care when stringing exterior lights and decking the halls with boughs of holly by using a sturdy, fully locked in place and level ladder that is free of floor obstacles; keeping your feet planted on the rails (not reaching or lifting one foot to reach heights).
4. Decorative Plants
Poinsettias (or euphorbia pulcherrima) make a lovely hostess gift. They add a crimson Christmas red to many a mantle and holiday table. However, the ASPCA (American Society for the Prevention of Cruelty to Animals) warns that poinsettias can be toxic for both cats and dogs, and mildly toxic to small children.
If your pet ingests a poinsettia, call your veterinarian immediately. Small children may experience mild, itchy rash; stomachache, diarrhea, vomiting, and eye irritation if they come into contact with poinsettia sap and have an allergic reaction. The Mayo Clinic suggests that those with an existing latex allergy stay away from poinsettias as they share a similar protein.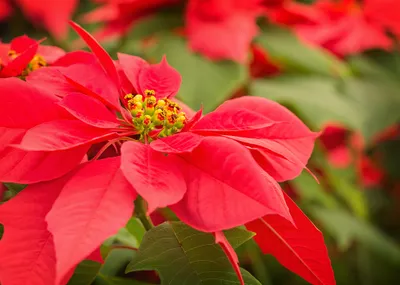 5. Christmas Tree Fires
Research from the U.S. Centers for Disease Control and Prevention point to that brightly lit tree as one of the seasons' most dangerous hazards. Last year, real Christmas trees resulted in roughly 100 injuries, 40 fatalities, and approximately 400 residential fires.
Unfortunately, a real tress is top on Santa's naughty list. The National Fire Prevention Agency claims that 32-percent of Christmas tree fires are electrical—while 39-percent of tree first originate in the living- or family-room of homes.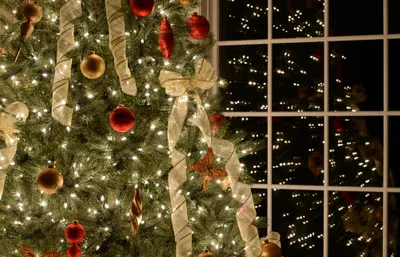 6. Choking Incidents
According to statistics from the National Safety Council, roughly 3,000 Americans die due to a choking incident each season on holiday favorites—from shelled nuts to cocktail wienies and from candy canes to Mandarin oranges.
I know that it's difficult to keep your safety in mind when you're scarfing down Grandmas famous gingerbread cookies. However, chocking risks increase with the more you eat, including eating while socializing.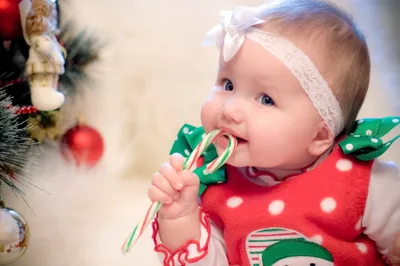 7. Holiday Driving Disasters
It shouldn't surprise you that drinking and driving is the prime source of driving accidents during the holidays, according to the Driver and Roadway Safety Department of the National Safety Council.
Not only is the period between Christmas and New Years a traffic-heavy time but roughly half of all car collision fatalities are the result of drinking and driving. Other hazards include the misuse or non-use of seatbelts and child car seats, tailgating, not complying with winter car maintenance, and drowsy or rushed drivers.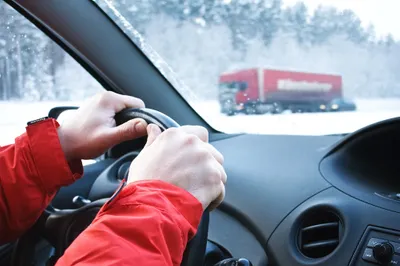 8. Christmas Coronary Crisis
According to the University of California San Francisco's Emergency Department, heart attack risk spikes during the oh-so-merry-time-of-year. In fact, cardiovascular-related fatalities rise by roughly 5-percent during the holiday season—with fatal heart attacks at their highest risk on Christmas Day and New Year's Day.
Consider that during the holidays we suffer a lot of physical and emotional stress, due to increased salt, sugar, and fat intake, overeating, overdrinking, family drama, financial stress, social obligations, missed medications, and ignoring chest pain in fear of fear upsetting the holiday for loved ones.