There's no denying that the world, and particularly the developed part of the world, has a problem with waste. Here in North America, we create bags of garbage every day—and that's just a typical day! On many special occasions, such as spring cleaning time, during home renovations, or when we move, we can create far more waste.
That's why many environmentalists are insisting that we embrace the idea of sustainability. In other words, there's a growing movement to create the least amount of waste possible by reusing and recycling and avoiding products that require us to throw items in the trash after only one or two uses. So, how can you become the leader of your home's sustainability team? Let's take a look…
Bring Reusables to the Store
Plastic bags at the checkout counter—is there anything more wasteful? To reduce the usage of these bags, which continue to pile up in the world's landfills, some grocery stores are now charging a small fee (just a few cents) for each bag.
That's one of many reasons to bring your own reusable bags to the grocery store. You could also bring reusable containers to the deli counter, allowing those behind the counter to use your own containers rather than plastic that will be thrown away soon after it gets to your home.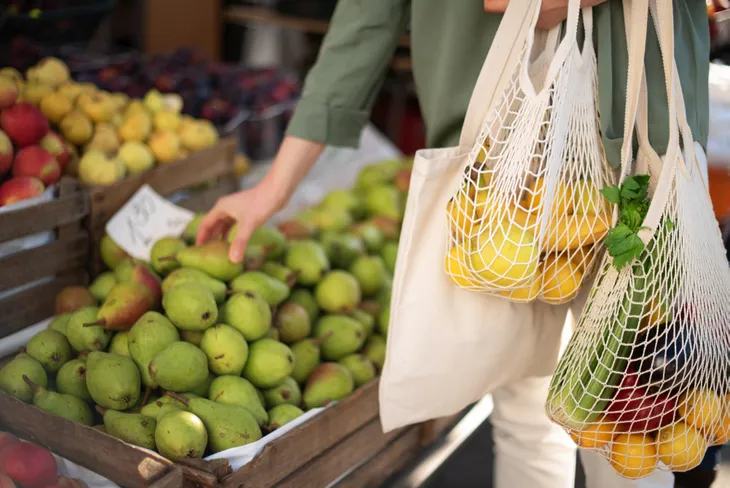 Bulk is the Way to Buy
When it comes to going greener and making your home a more sustainable unit, there's something to be said for those big-box stores that sell huge quantities of goods. By buying in bulk, you're helping to reduce the millions of plastic containers that end of in American landfills each and every year.
Simply take your goods from their bulk packaging and place them in resealable and reusable containers. It's a great way to cut down on the amount of waste your home generates each day.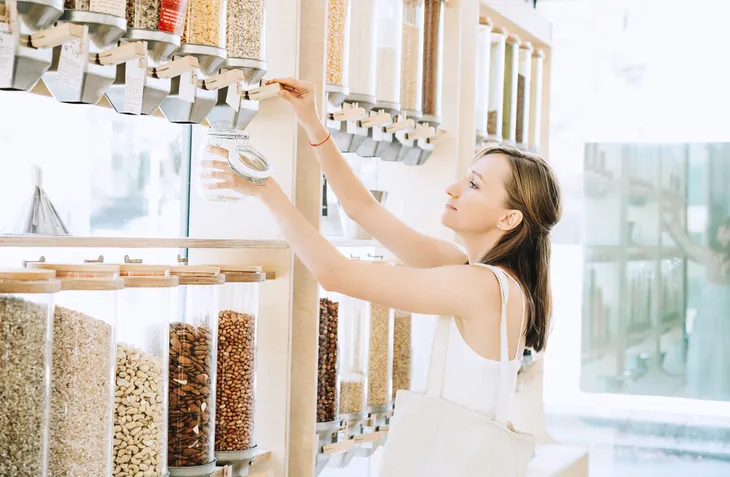 Reuse Your Bulk Containers
When you buy in bulk you tend to reduce the number of small, one-use plastic containers that are so prevalent in the average grocery store. But at the end of the day you're left with a giant empty container.
The first option is to recycle that container. But think carefully about how else you might use it. Could it be converted into another household item, such as a rain barrel or flower pot? Could it be the subject of a new arts and crafts project for the kids? The key is being imaginative.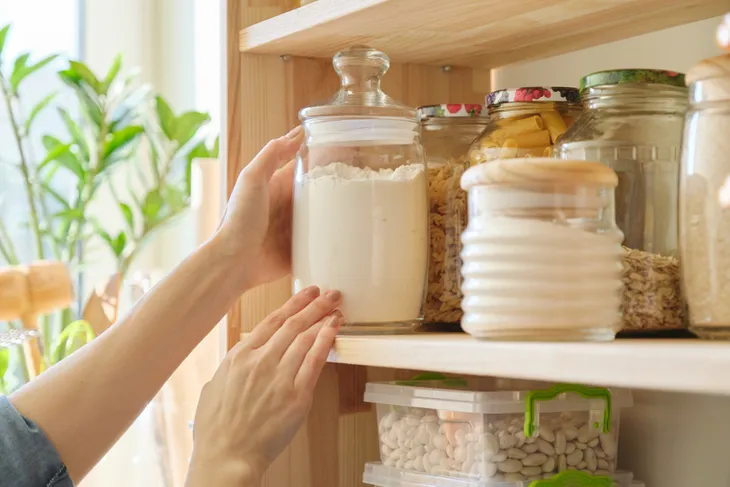 Ditch the Disposables
Here's a simple rule for any household trying to go greener and become more sustainable: stop buying any product that's meant to be used once and then thrown away. That means stuff like yogurt cups and those wasteful one-use coffee pods.
The answer is to buy larger amounts of stuff—like a bigger container of yogurt or coffee—and then send it off in reusable containers.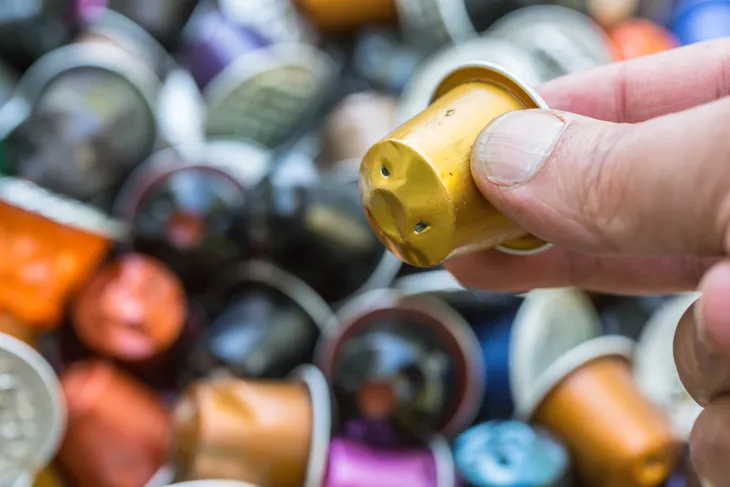 Learn How to Sew
For thousands of years people often owned just a few outfits at any given time. The reason: clothing was often hard to get and when it was available it was very expensive. But that's no longer the case: with clothing being prepared half a world away for very little money, most people can afford to buy and own many different types of clothing.
The problem, of course, is that this means people dispose of their clothing without giving it much thought. But this leads to clothes piling up in landfills. To prevent this, learn how to repair your clothes—whether that means removing stains or stitching gashes. It will save you money and help the environment.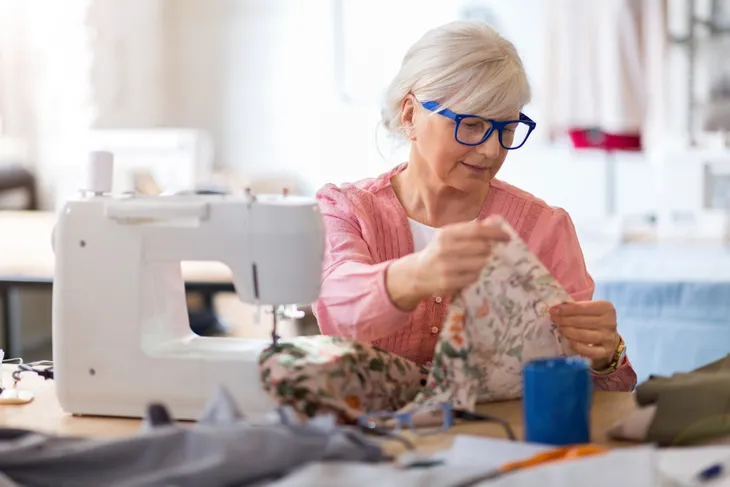 Schedule Your Leftovers
Leftovers: you either love them or hate them. If you're in the former group, try to make sure you'll be needing a lunch the following day or two so you can get the chance to eat those leftovers. If you're not a fan, try to make only what you need to eat that night for dinner so you won't have leftovers that will only end up in the trash.
The advantage of eating leftovers stored in a reusable container is that they generally reduce waste. But eating them could also help save you a lot of money!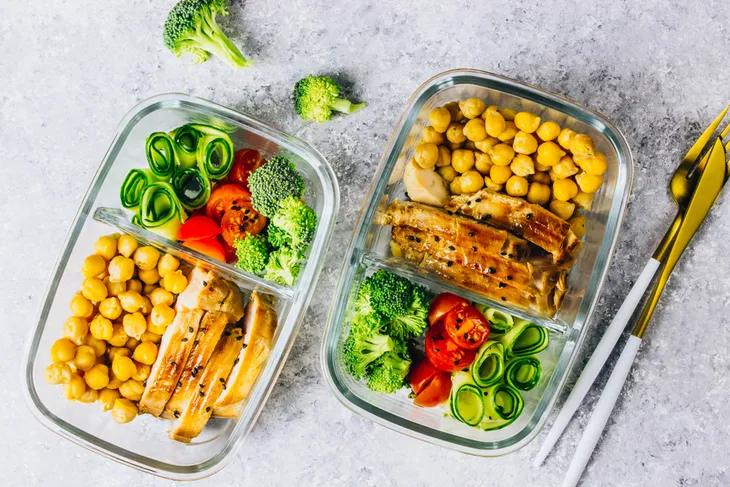 Try the Second-Hand Store
Unless you've got more money than you know what to do with, chances are you've bought something used before, whether it's a car, a coat, or a music CD. To become a champion of sustainability, consider buying more second-hand goods.
Don't be afraid to visit second-hand clothing stores when looking for that next winter coat or pair of slacks. Of course, second-hand stores can also be a great place to get all forms of digital media, from old music CDs to video games and movies. It's a simple way to prevent waste and save some money.