Stomach, or gastric cancer occur when there is a growth of cancerous cells within the stomach. It is among the less forgiving forms of cancer with an estimated 27,600 cases in 2020, 11,000 of which will not survive, according to the American Cancer Society. This is likely due to the fact that it's difficult to diagnose, because it doesn't always show symptoms in the early stages.
The good news is that the number of cases in the U.S. has been steadily declining by about 1.5-percent each year over the past decade. In other parts of the world, it's a different story. In less developed countries, it's one of the leading causes of cancer-related deaths.
Let's take a look at seven other facts about gastric cancer…
There are Risk Factors
WebMD notes, "Scientists don't know exactly what makes cancer cells start growing in the stomach," but it also adds that there are a few known factors that seem to heighten the chances of developing gastric cancer.
Of these risk factors, one is an infection with the bacteria Helicobacter pylori, which is associated with stomach ulcers. Inflammation of your gut (gastritis), chronic anemia, and stomach polyps are also known to cause gastric cancer in some cases. Age (more cases over 60-years-old), gender (twice as common in men), and ethnicity (higher in Hispanics and African Americans) are also factors.
Loss of Appetite
It makes sense that a sick stomach would not be demanding much food, and a lack of appetite is one of the telltale signs of gastric cancer, according to the Illinois Department of Public Health.
While there's often few symptoms in the early stages of gastric cancer (which makes this and other certain cancers particularly dangerous), the lack of appetite can be accompanied by nausea, vomiting, and weight loss, according to the source. (Check out this article on the Signs and Symptoms of Stomach Cancer).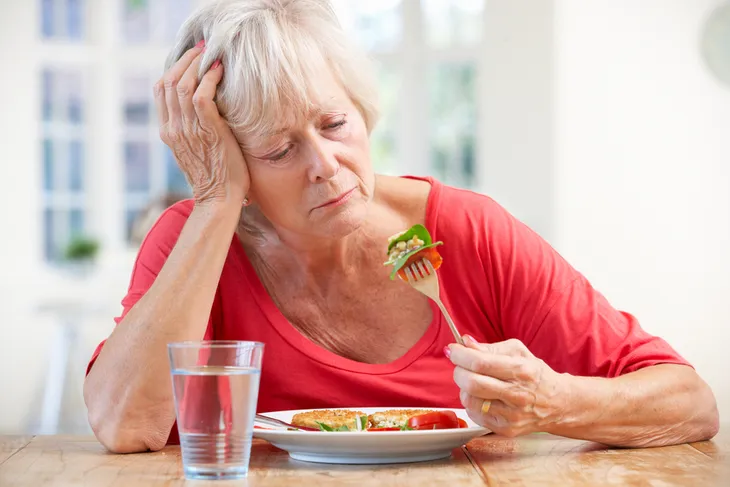 How to Avoid It
While there are heightened risk factors as we outlined earlier, there are some diet and lifestyle tips from the Illinois Department of Public Health that can reportedly decrease your chances of developing gastric cancer.
These tips include using refrigerators to preserve food longer, rather than salting, pickling, or smoking; consuming a good number of fruits and vegetables every day; and quitting smoking. Using preventative measures is the best course of action, but if you do develop gastric cancer, finding it early is key (and this isn't always easy).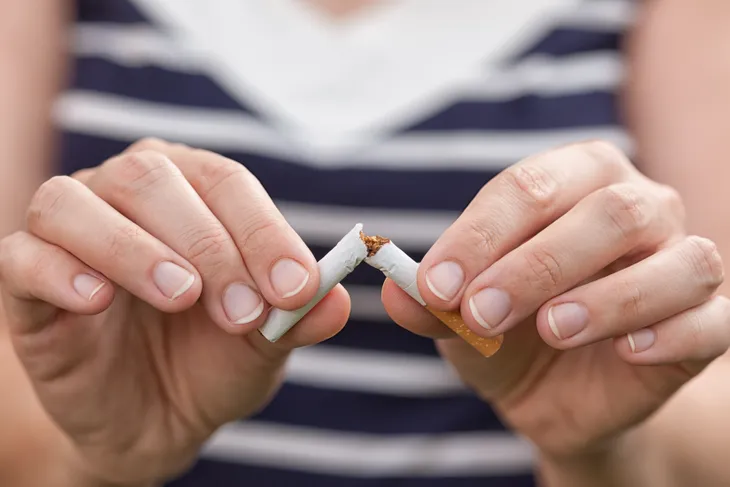 Warning Sign: Excessive Belching
While you may not develop any of the major symptoms until the disease has progressed, one of the earliest clues could be burping, according to the Canadian Cancer Survivor Network. Acidity in the stomach could be another sign. "Many people diagnosed with stomach cancer have had symptoms like these for years," adds the source.
While you could be gassy regularly and belch often, this doesn't mean you have gastric cancer or will ever get it, stresses the network. However, this could point to another stomach problem that your doctor may want to have a look at.
Some Patients Require Stomach Removal
A "total gastrectomy" as it's called is the solution for some patients, and it means removing the stomach altogether (the esophagus is then fused directly with the small intestine). This is actually a less involved procedure than you might imagine; it takes 4- or 5-hours with recovery time in the hospital of a week or more, notes the website NoStomachForCancer.org.
While this could help extend a patient's life, hunger may no longer be present. As a result, it could be a challenge to know how much to eat or drink. However, it's important to consume "as many calories as possible" to counteract weight loss, while also providing your body with the nutrients it needs to heal from the surgery.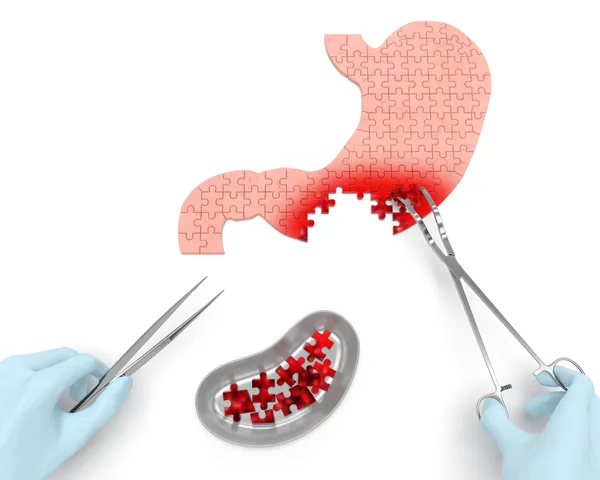 There is A Genetic Link
"Hereditary diffuse gastric cancer," or HDGC, is a rare inherited condition that raises the risk of diffuse gastric cancer, which is also known as "signet ring cell gastric cancer" or "linitis plastica," according to Cancer.net.
The source notes that around 20-percent of gastric cancers are diffuse gastric cancers, but only a small number of these cases are actually linked to HDGC, a genetic condition that's passed down from generation to generation, adds the source. Research is ongoing about the associated genes.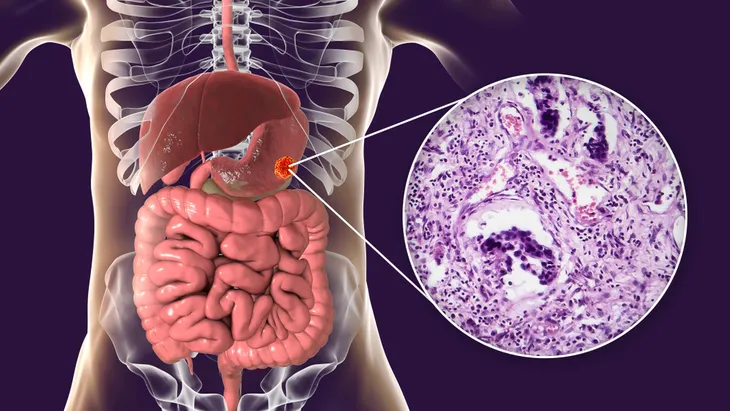 It's One of the Most Common Cancers Worldwide
The Canadian Cancer Survivor Network suggests that there seems to be a myth out there that gastric cancer is not common. Well, this may be true in the U.S. when you look at the prevalence rates of other cancers, but it's actually the fifth most common cancer in the world.
In 2012, there were 952,000 new cases of gastric cancer globally, mostly in Korea, Mongolia, and Japan, according to the network. Around 71-percent of worldwide cases (in 2012) occurred in less-developed countries.