Perhaps you've made a New Year's Resolution to get yourself in better shape—now there's only one barrier: doing it. That can be a challenge for many, especially for those who are starting out during the coldest time of the year. However, winter is actually a great time to get out there and push yourself a little bit (within reason), as you likely won't overheat as quickly as you might during hot summer months.
Here are seven winter exercise tips to consider whether you're exercising outdoors or indoors until the spring sun arrives…
Get Some Home Equipment
If you have a treadmill stashed away in a closet somewhere, winter is the time to pull it out, according to WebMD.com. That's because while many people go to the gym religiously without fail, some can face a zap of energy due to darkness in the morning and early evening when they trek to another location for a workout.
It doesn't have to be a treadmill—you can also use any other piece of home equipment like a stair climber or stationary bike, adds the source. While many gyms have music or television available while you exercise, you can do the same for yourself at home, it adds.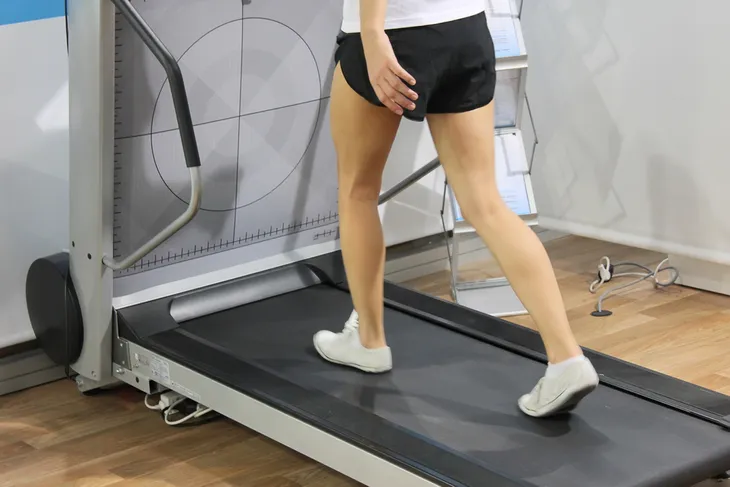 Get Motivated
If you see snowflakes or snow on the ground when you look outside, your first instinct may be to curl back under the warm blankets. The key to getting outside for a jog in winter is to get "pumped up" first, notes Lifehacker.com.
Try some low-impact aerobics indoors first to get yourself warmed up—5 or 10-minutes of it should be sufficient to help weather that first step outside, adds the source. It's also for safety: going from inactive indoors straight into a freezing outdoor environment can raise your risk of heart attack from constricted blood vessels.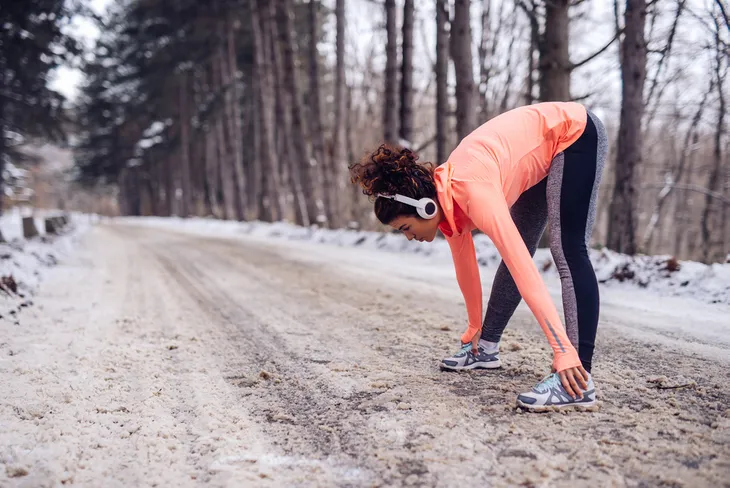 Get New Gear
We all love new gadgets and clothes to show off—err, we mean, to help aid in your workouts. Men's Fitness magazine said winter is a great excuse to "hook yourself up" with new gear, whether that's shoes, clothing or (not mentioned) a neon headband.
"The monetary investment should motivate you to make your purchases worthwhile," adds the source. Do a bit of research to get the best items (like thermal leggings and gloves) for your money without going overboard.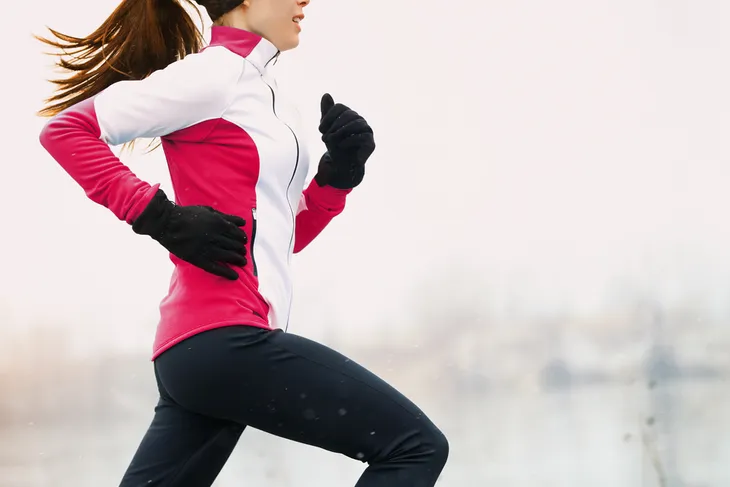 Take Shelter Outdoors
While you're going outside for a run, it doesn't mean you need to be at the mercy of the elements, notes Women's Health magazine. The magazine says you should try to avoid paths next to water, and seek out "tree-lined trails and city blocks with tall buildings" that can provide some shelter from the biting wind and flying snow.
The source also suggests you map your route for plowed streets and areas that are well-lit (to help to avoid black ice, and probably also for safety). Also try to stay reasonably close to home, so you don't burn out or get injured too far from your front door, it adds.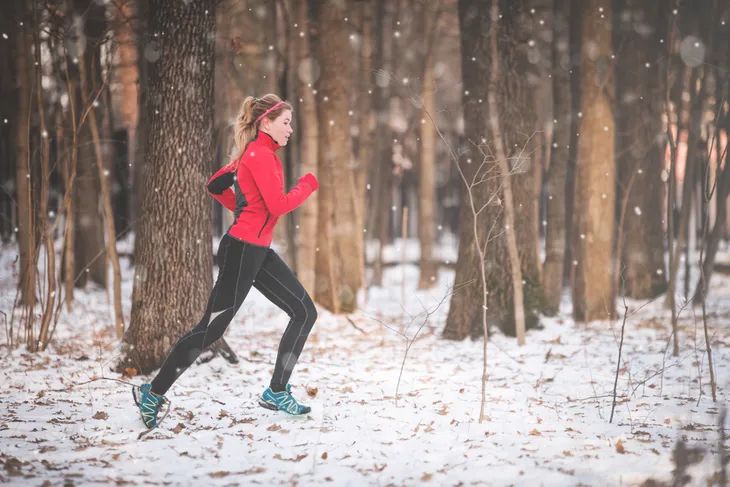 Don't Jump into Your Summer Workout
Women's Health mag also has some more advice if you're planning to continue your exercise regime throughout the dark winter months—don't try to match your summer running distance if you've just started hitting the (icy) pavement.
"If you normally do four miles in the summer, start with two," suggests the source. This way you don't find yourself winded in the middle of nowhere, which can lead to a higher risk of hypothermia, it says. You can help your body out a bit by wrapping a scarf around your nose and mouth to filter the cold air before it enters your lungs, notes the magazine.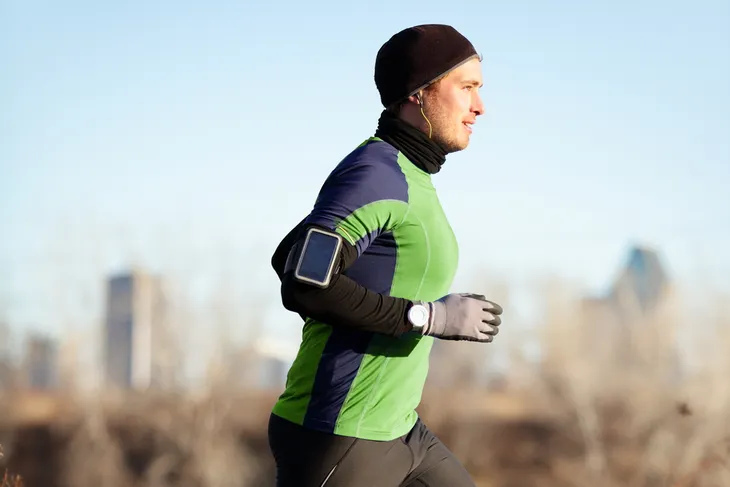 Dress Dry
Lifescript.com says it's more than about dressing warmly—plan to dress to stay as dry as possible, it explains. " The quickest way to lose body heat is by getting wet," it adds. Winter is a double threat to get wet due to perspiration and precipitation, explains the site.
It's about choosing the right fabrics. For example, while cotton is popular, it's actually not the best option for winter exercise because it retains moisture, according to the source. Try synthetics like polyester, nylon and polypropylene, it suggests. "But there's a downside to synthetics: They stink after soaking up sweat," it warns.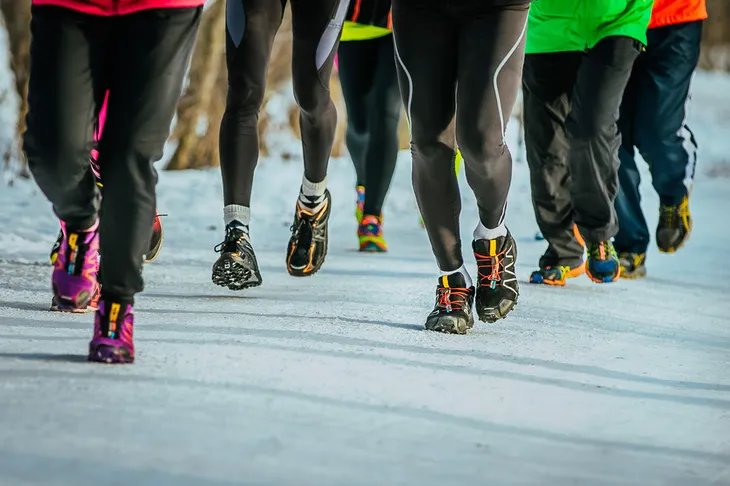 Don't Relax Until You Hit The Max
Okay, I might have gone a bit extreme with that headline. However, the point I'm (trying) to make here is that if you plop yourself into a comfortable chair right after work or first thing in the morning, that's likely where you'll stay for the foreseeable future.
Fitness Magazine backs this up: it suggests avoiding the sofa (or any other inviting squishy sitting object) until you've turned in your workout for the day. Change right into your workout clothes when you get home from work—which could also be a great way to beat stress if the boss was around more than usual that day.