If you're prone to acne or dry, irritated skin, there may be a magic elixir in Mother Nature's nursery to help you achieve the flawless complexion of your dreams. In fact, you grow many of the following skin-friendly herbs in your own home or garden.
Here are six plants for picture-perfect skin (however, always speak with a dermatologist before diving into these herbs, especially those with sensitive skin or eczema prone skin because herbs are a common culprit of contact dermatitis)…
Chamomile
I sip chamomile late at night to calm my nerves after a particularly stressful day or a rich meal. However, this herb does soothing wonders for your skin as well as your tummy and your sleep.
German chamomile, specifically, harnesses the powers of anti-inflammation, which work wonders on visages prone to dermatitis, acne, dryness, and redness. In fact, a Brazilian study featured in the journal, Phytotherapy Research, claims that German chamomile significantly speeds wound and acne healing—faster than topical corticosteroid creams.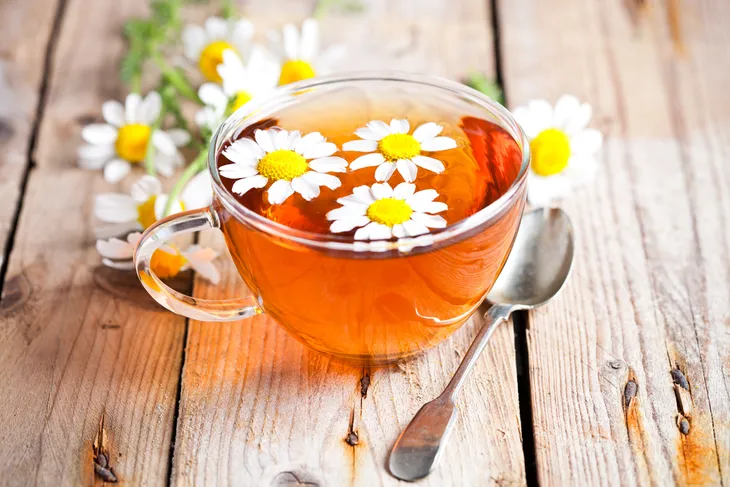 Calendula
Calendula, commonly referred to as pot marigolds, has long been recognized for it's fine line and wrinkle-fighting prowess. In fact, an Australian study published by the National Institutes of Health deemed calendula extract a potent guard against the effects of free radicals.
Calendula is rich in two antioxidants—flavonoid glycosides and phenolic acids— that lend the marigold its classic yellow and orange hued blooms. Dry and soak the flowers then distill into a serum that can be applied around the eye area to prevent fine lines and crow's feet.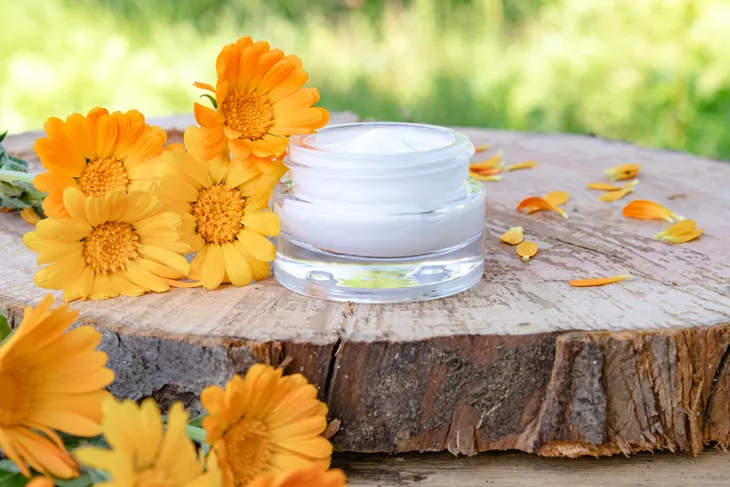 Cilantro
Even if you don't like the taste of cilantro (to some it produces a tangy, soapy flavor) cilantro (or coriander) can do wonders for your skin. This fragrant herb touts both antifungal and antiseptic benefits that eradicate pimples.
A study published by the African Journal of Microbiology Research notes that cilantro reduced the antimicrobial growth of roughly 26 different types of microorganisms, many which trigger unsightly blackheads and whiteheads.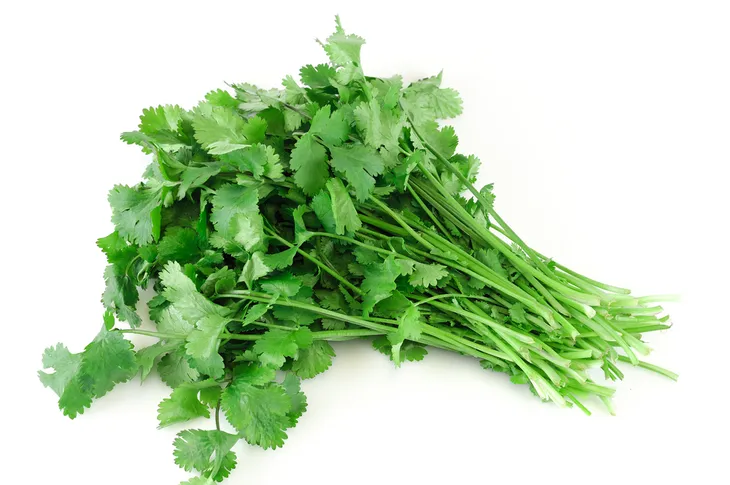 Bay Leaf
The sharp, bitter tang of just one bay leaf can flagrantly spice an entire pot of soup or stew. And the potent abilities of this herb don't end there.
In an animal study conducted by the BMC Complementary and Alternative Medicine, bay leaf was linked to healing abrasions, acne, and insect bites thanks to its ability to soothe inflammation and trigger the development of fresh collagen cells.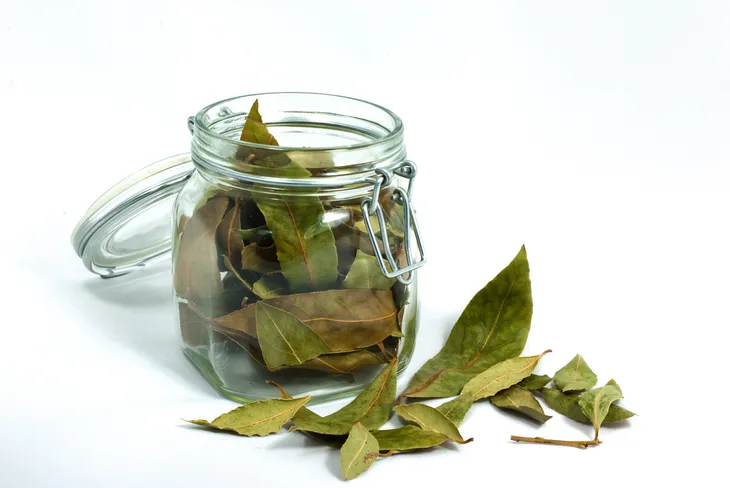 Garden Balsam
When you gaze appreciatively at a bed of colorful garden balsam (or Impatiens Balsamina) you wouldn't necessarily think about your foot and nail fungus problems. However, the delicate plants can clear up your embarrassing condition thanks to their natural fungicidal properties.
Garden balsam is rich in natural fungicides known as naphthoquinones, which can be soaked in vinegar to create an effective anti-fungal nail bath.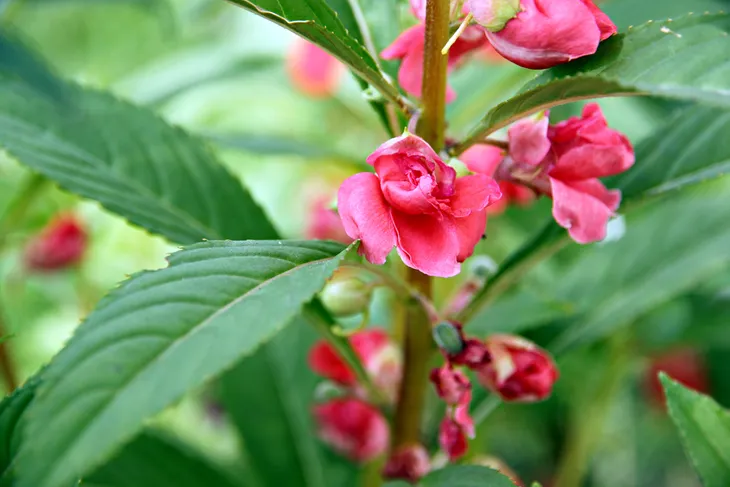 Thyme
If you're prone to widespread breakouts, reach for some thyme. This fragrant, mint-like herb is plentiful in phenol compounds, which blast blackheads and whiteheads when applied as a facial toner.
A study from the Leeds Metropolitan University deemed thyme a more effective an acne treatment than benzoyl peroxide. The U.K. researchers noted that the phenols in thyme give the herb potent powers as a topical spot treatment when combined with apple cider vinegar.