Meditation is becoming increasingly popular, and for good reason! Meditation can not only help you reach a deep state of relaxation, but it can also help you cope with stress and negative emotions, and improve mindfulness. While you can try to meditate on your own, meditation apps make it easier. But with so many meditation apps available, choosing the right one can be difficult. It's important to do your research by searching online to find the right one for you!
To help you with your search, here's a look at 5 of the best meditation apps for relaxation. When creating this list, we made sure to consider the app's features and benefits, time commitment, and costs.
Best for Beginners: The Mindfulness App
While plenty of features and benefits can be great, they can also be overwhelming for beginners. Luckily, The Mindfulness App makes meditation easy. It's also available for both iPhone and Android users.
To help you get started, the app offers a 5-day guided practice and introduction to mindfulness. You'll also enjoy that their guided or silent meditations range from 3- to 30-minutes. This ensures you can fit some type of meditation into every day, regardless of how busy you are.
The Mindfulness App also features reminders to be mindful throughout the day, and statistics to track your meditation journal. While some of the app's features are offered for free, you can also sign up for the premium membership, which costs about $10 (USD) per month or $60 per year.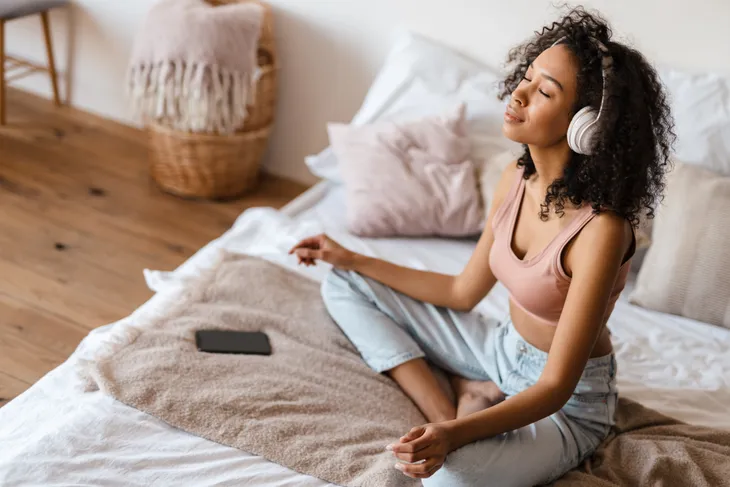 Best for Sleep: Calm
Do you have a hard time winding down before bed? Or do you have difficulty falling asleep and staying asleep? The Calm app may be just what you need. Not only does the app feature many Sleep Stories from famous voices you may recognize, such as Shawn Mendes, Harry Styles, and Matthew McConaughey, but it also offers a variety of guided meditations to help you get into a deep sleep. But that's not all.
The Calm app also offers breathing exercises, walking meditations, calming exercises, music, soothing background sounds, and a meditation section for children ages 3 to 17. The app is available for iPhone and Android users and you can test it out with their free 7-day trial. If you end up loving it, a membership costs about $15 (USD) per month or $70 per year.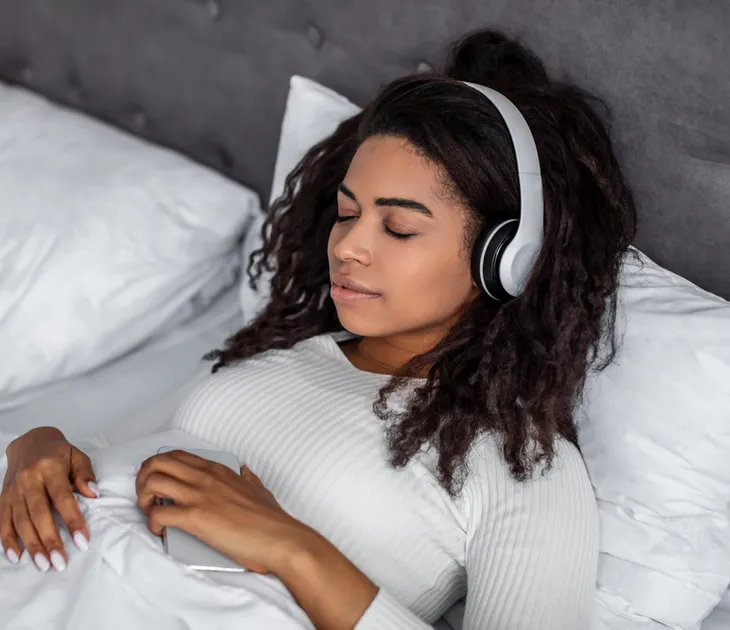 Best Budget-Friendly Meditation App: Insight Timer
The one drawback of many meditation apps is they require a monthly subscription to access all their features. If the cost is what's stopping you from trying meditation, consider the Insight Timer. This meditation app will surely fit into your budget because it's completely FREE!
Insight Timer offers over 100,000 guided meditations that don't require a subscription. It also features meditation music and a free meditation timer so you can practice meditation unguided. Though the app is free, it does have a premium membership available for $5 (USD) per month that offers offline listening, meditation courses, and a few other features. It's also available for both iPhone and Android devices.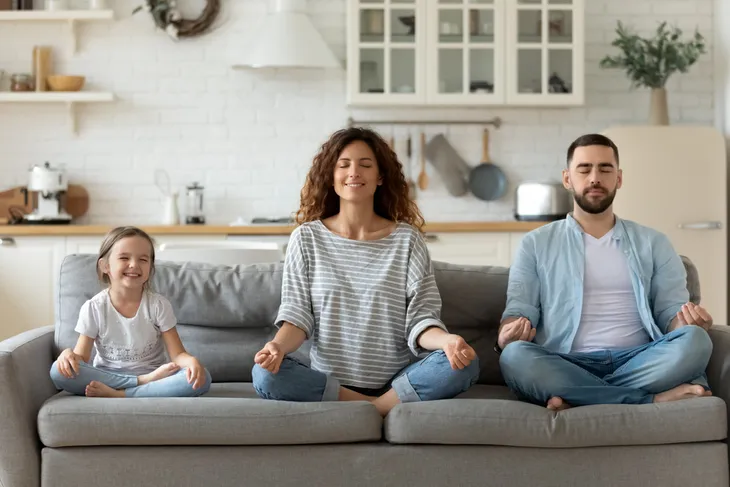 Best for Quick Meditation: Simple Habit
You don't have to have a lot of time to get into the habit of practicing meditation. Simple Habit is a great app to consider for busy lifestyles as it offers a range of quick and easy 5-minute meditations. The app also features special meditations to help you overcome panic attacks and decrease stress. It can also help boost your confidence, help you get over a breakup, be more present, and reduce anxiety.
Another great perk is you can access most sessions for free. However, if you want to download meditations and access all of the content, you will have to sign up for a monthly membership that costs $12 (USD). They also have a yearly membership option for $90 or you can pay $300 for lifetime access. Simple Habit is also available for iPhone and Android users.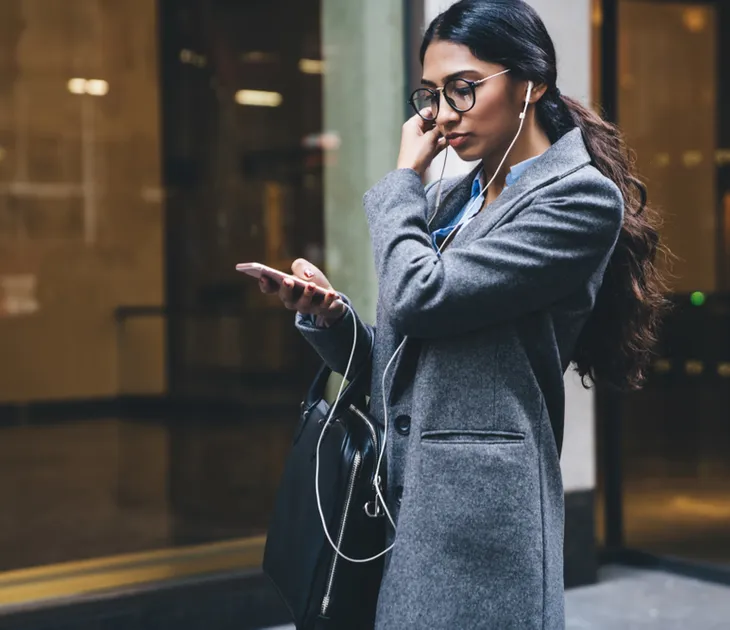 Best Overall: Headspace
Headspace is one of the most popular meditation apps. Its user-friendly platform offers tons of guided meditations that can help improve mindfulness and reduce stress for both beginners and experts. The app also features bedtime meditations, nature soundscapes, and bedtime stories to help you fall asleep.
If you want to give Headspace a try, you can try it for free for 14-days. When you're ready to commit, a monthly membership costs $13 (USD) per month or you can opt for their annual membership which costs $70. Headspace is also available for both Android and iPhone devices.
How to Choose the Right Meditation App
This list just brushes the surfaces of what's available. It may take a bit of trial and error to find the right meditation app for you. Doing your research by searching online and comparing the top meditation apps can help you make an informed decision. But there are a few factors to take into consideration when deciding, such as:
It's important to consider the cost of the app. Make sure it fits within your budget.
Make sure the app is available for your device. Not all apps support Android or iOS devices.
Look for apps with guided experts.
Find an app that meets your needs, such as meditation, breathing techniques, and soothing soundtracks.
Consider how much time you're willing to commit to meditation and make sure you find an app that offers sessions that fit into your lifestyle.
It's also worth noting, meditation apps are not meant to replace medical advice and other practices like therapy but can be used in conjunction with your other treatments.