You already know why protecting your skin from harmful UV rays is so important—or else you wouldn't be reading this article. Just to remind you, according to research from New York University's Langone Medical Center, one in 5 Americans are diagnosed with skin cancer during one lifetime—and 90-percent of all skin cancers are UV-related basal and squamous cell carcinoma as well as melanomas.
Here are 10 sun protection tips to shield every inch of your body safe from harmful effects of the sun—from head to toe…
Scalp
Let's start at the top and work our way down. The scalp (or top of the head) is prone to skin cancer because it has little fat than fleshier areas on the body. This is why wearing a hat for protection is so important. If you don't want to get sunscreen in your locks, use spray on brands or dip a cotton swab in SPF lotion and dab it through your hair part. Or better yet, put on a wide brim hat, not only will this protect your scalp, but also your ears, face, and neck.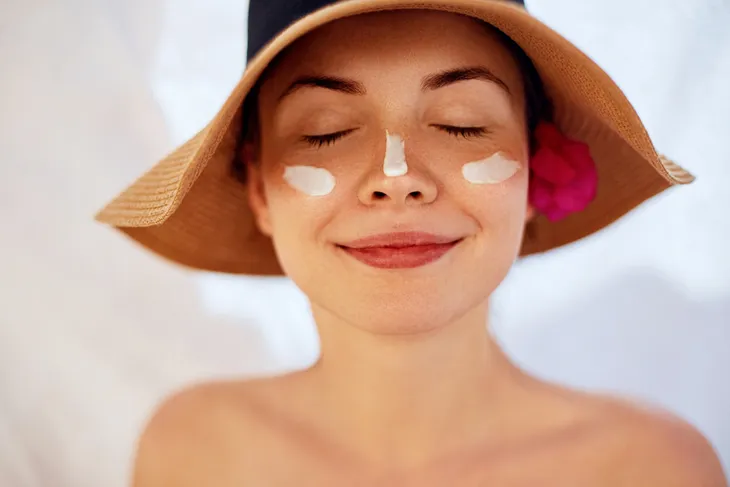 Ears
Don't forget your ears, especially since hot summer days have many women putting their hair up and exposing their ears to harmful UV rays. Remember, a hat helps to shield the scalp, ears, and face from full on sun.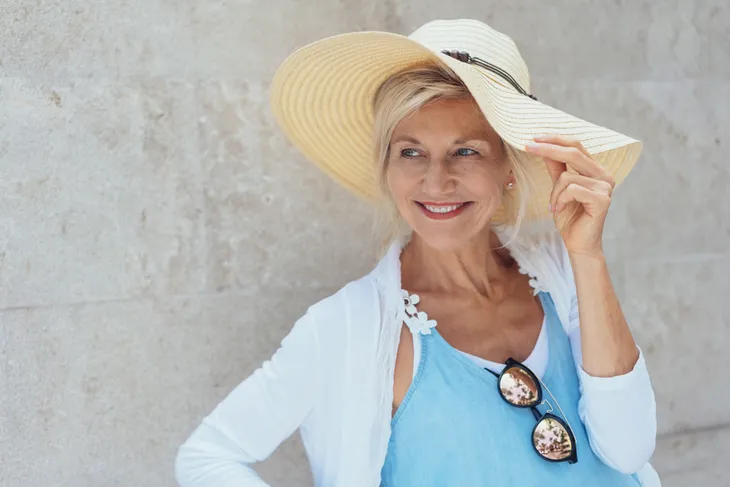 Face
Sun spots, crow's feet, fine lines, and worse, basal and squamous cell carcinomas are prone to appear on the face due to excess sun exposure. Even if your moisturizer or concealer contains a modest amount of SPF, you should still apply a lightweight, waterproof sunscreen for adequate sun protection.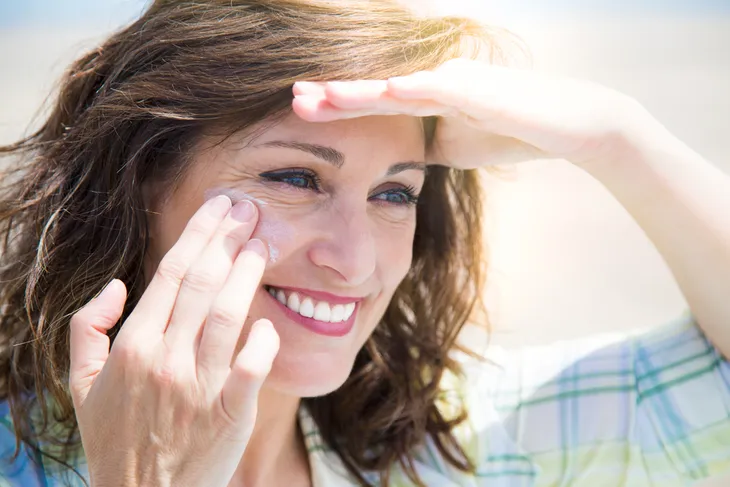 Lips
Yes, SPF is available in lip balm too! It keeps your kissers moisturized, unlike lipsticks or lip-gloss, which can create a mirror effect and intensify sun damage over time.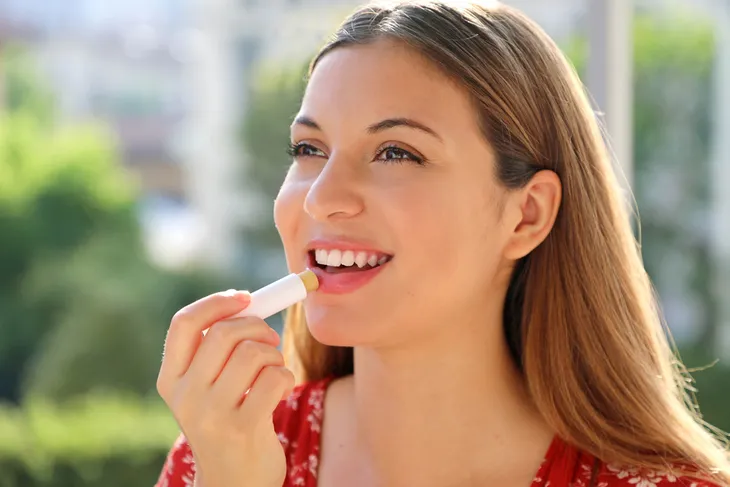 Eyes
Individuals prone to eye sensitivity may want to purchase a face-specific sunscreen, containing zinc oxide or titanium dioxide, for less face and eye irritations. A dark pair of sunglasses outfitted with UV protection will also protect those peepers from eye damage (i.e., cataracts) caused by the sun.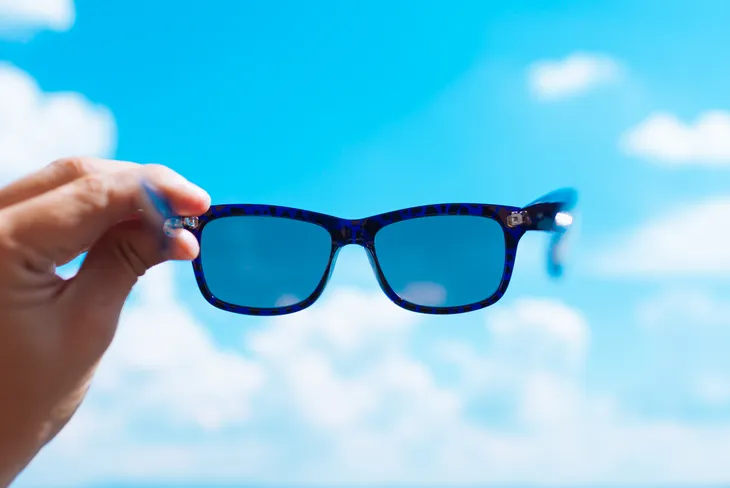 Neck
When we apply sunscreen the neck often gets left slathered. However, this sensitive spot doesn't have much fatty tissue to protect the chin, neck, and upper chest from sunspots, aged skin, sunburn, and skin cancer.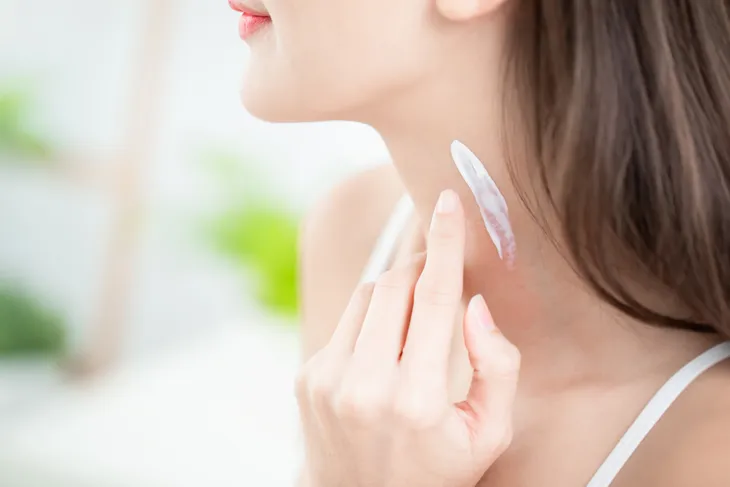 Arms
The arms are often exposed in tank tops, t-shirts, strappy dresses, and bathing suits if you're poolside a lot in the summertime, making the arms prime real estate for questionable moles, which can develop into melanomas over time. Before leaving the house, slather on SPF sunscreen all over after your shower or ask a friend for help with areas you can't reach (backs of arms).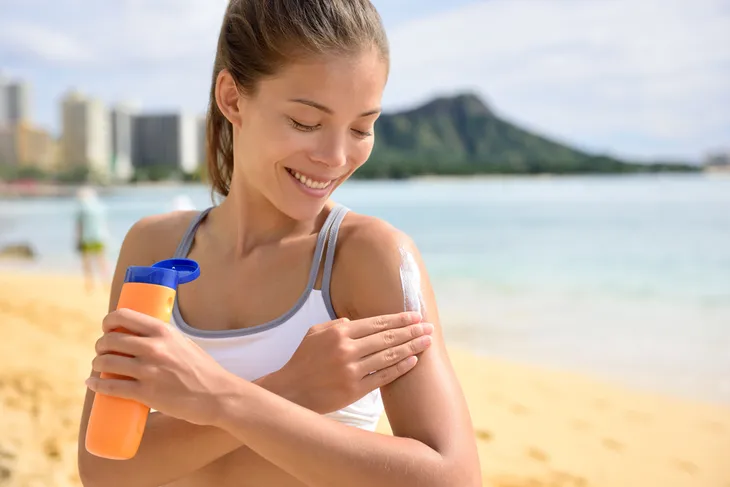 Back
Don't be embarrassed to ask a partner or friend to, "get your back" for you at the beach. Sunscreen sprays often provide the most coverage if you do your first coat at home. Studies from Mount Sinai Hospital in New York show that men are more prone to back melanoma compared to women because they go topless more often.
And remember, you will sweat of sunscreen throughout the day or in the water so reapply often. Make sure to use at least 1 to 2-teaspoons for adequate coverage.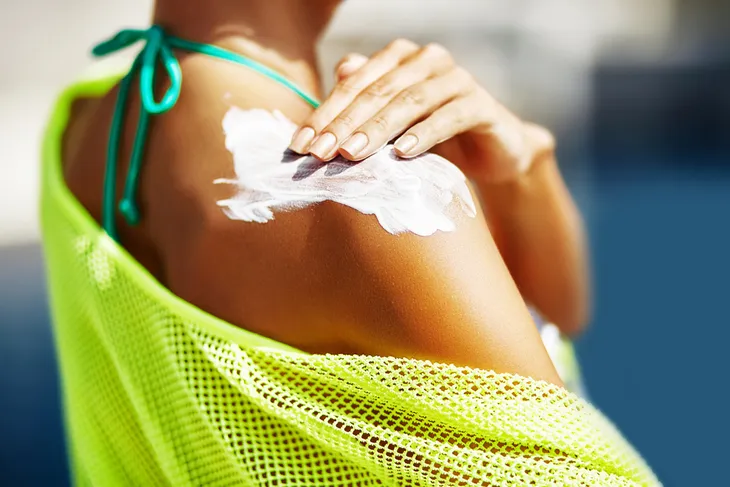 Legs
Well men risk more sun damage on their backs, women are more prone to sun damage on the legs as they flaunt those gams in short shorts, sundresses, and bikinis. Don't forget to cover both the front and backs, upper and lower portions of your legs thoroughly with sunscreen. Each leg needs 2-teaspoons of sunscreen.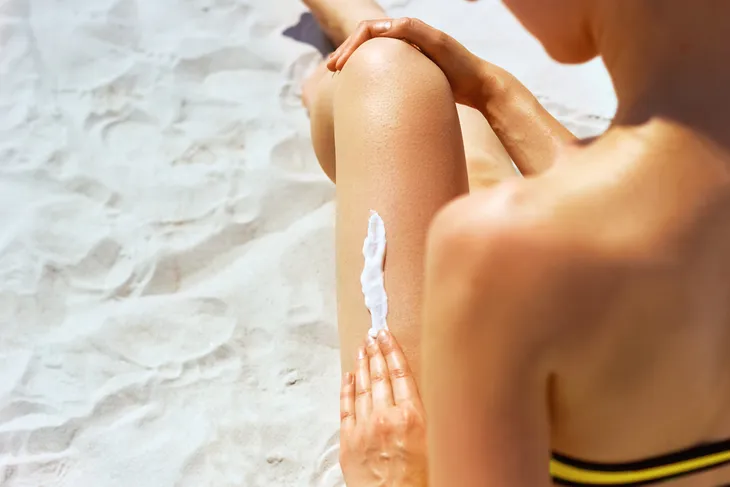 Feet
We've all forgotten to slather sunscreen on our tootsies only to end up with burnt toes where our sandals don't offer coverage. The tops of the feet are prime real estate for melanoma—for this exact reason!