Movies have a way of influencing how we think and behave, and when the story is entertaining, we can easily become swept up in the movie and can walk away having learned something valuable. So when choosing movies for our kids we really want them to gain some powerful life lessons. My kids LOVE to watch movies and it makes me feel so much better about lounging in front of the television when we can sit and talk later about what they learned from the movie. I even end up catching myself shedding a few tears as I become affected by the powerful messages! While most kids movies are made to leave you with a general good feeling and positive message, there are some really great movies out there, that all ages can enjoy, that really hit you right where they need to and truly leave an impact. Here are some kids movies with the best life lessons for young AND old.
18. Cinderella
I will admit, Cinderella was never my favorite princess movie growing up, but once I watched the live action version, I became so much more aware of the wonderful message we can learn from Cinderella's character. As most Disney princesses are, Cinderella is full of kindness and patience, as well as a quiet gentleness. Experiencing great loss and having her life as she knew it stripped away, she continued to have a positive attitude and show love towards others.
In the live action the line that truly stuck was spoken to her by her mother before she passed away as she encouraged Ella to always "have courage and be kind". Cinderella kept this with her and when she was being treated poorly, she bravely stood up for herself and she never gave up on her dreams. For me though, one of the most powerful messages kids can learn from this movie is the power of forgiveness, watching Cinderella offer her step mother forgiveness after all the horrible ways she treated her.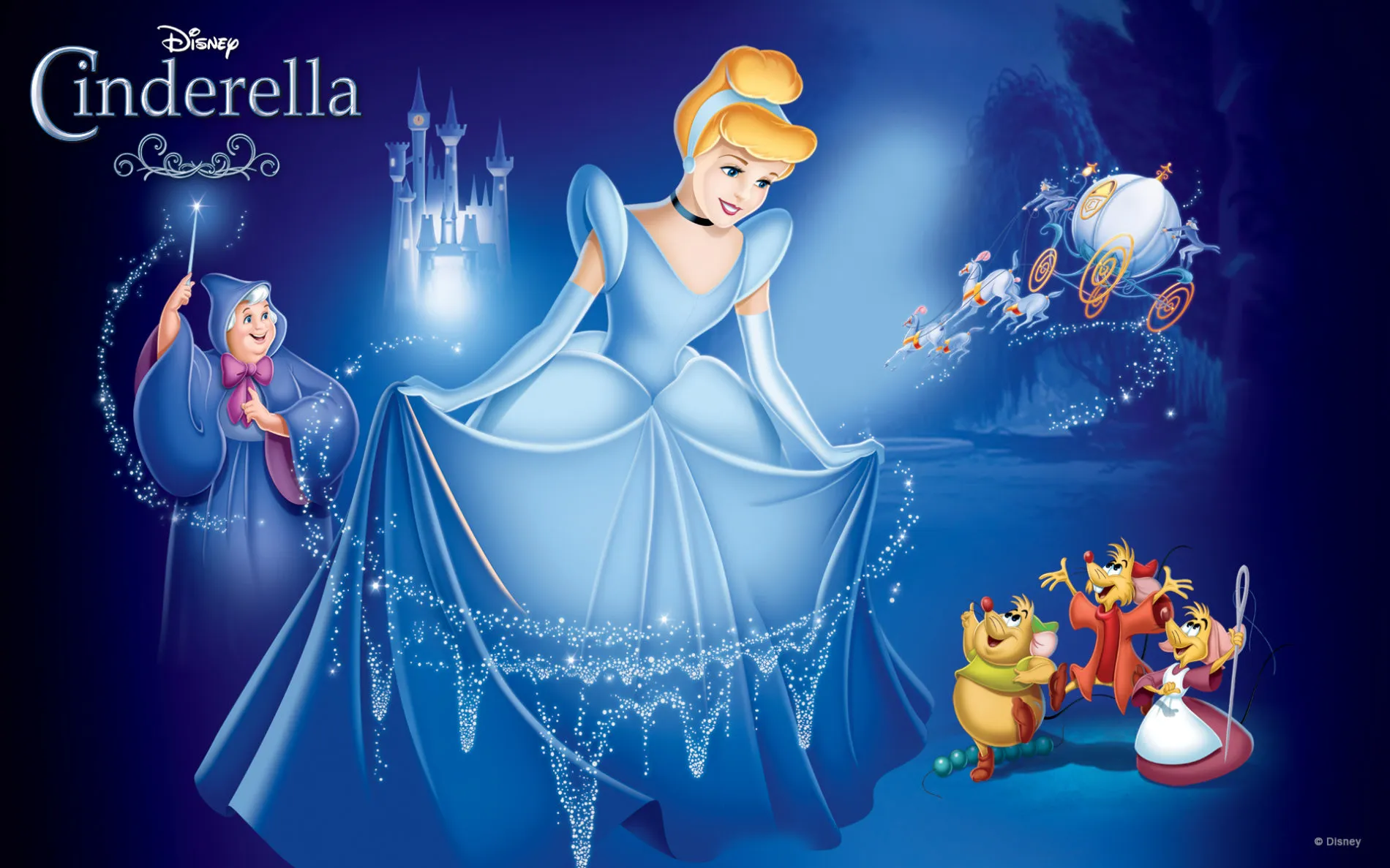 17. Trolls
Trolls is an adorable movie that any age will enjoy. However, there is so much more to the movie than trolls nostalgia and rocking out to JT with the awesome soundtrack. The main message of the movie is that happiness does not come from all the things we try to find to make us happy (for example eating trolls); happiness comes from within and from being ourselves and never giving up.
It also teaches kids to stand by their friends and even when times get rough and we lose hope, our friends are there to help us be who we are meant to be and help us find hope. Honestly, I dare you to watch the trolls sing True Colors, in a moment of hopelessness turned to hope, and not cry. The classic line "don't be afraid to let them show. Your true colors, your true colors are beautiful" displays a beautiful moment of restored hope, friendship, being who you are and moving on.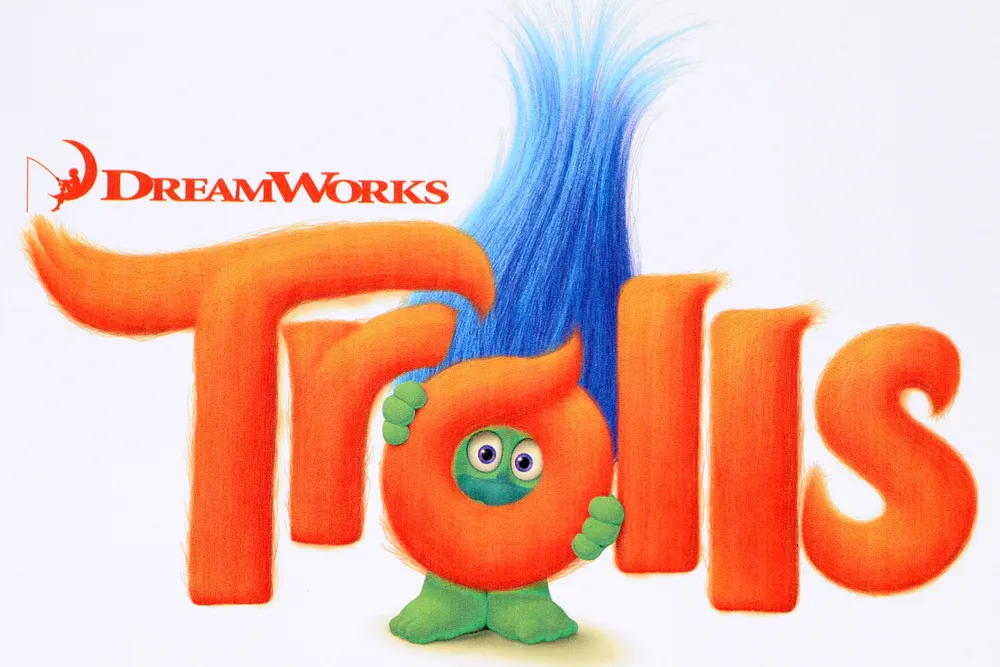 16. Frozen
I know many parents became sick of this movie fast, most likely from listening to their children belt out Let it Go at the top of their lungs 100 times a day! Nevertheless, the movie still holds a new and powerful life lesson for kids and adults about being who you are and that love doesn't always mean what we think it means. The movie breaks the mold from your typical princess love stories by reminding girls that "you can't marry a man you just met" and that true love can be found within your family.
What I love about this movie is that girls see that they don't need romantic love to win and that the love that conquers in the end is between sisters! Remembering that love is the most powerful magic of all it was Anna's love for her sister Elsa that saved the day, changing the focus from the usual princess storyline to a new and beautiful way of seeing true love. Then of course, the lovable Olaf reminds us "some people are worth melting for".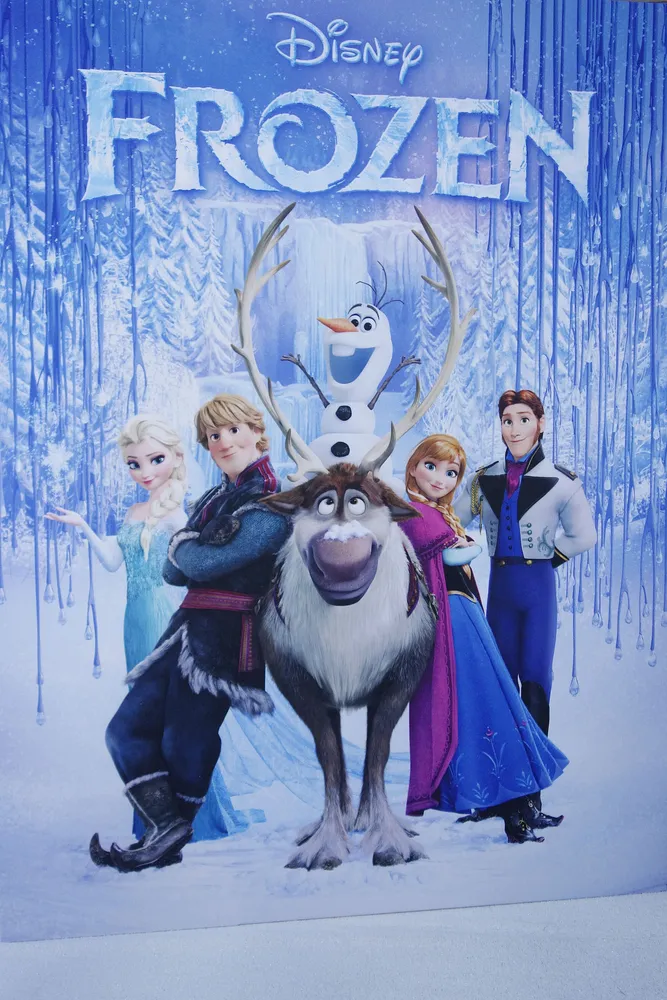 15. The Lorax
Based on the beloved Dr. Seuss book, The Lorax touches on the importance of caring for the Earth and protecting it's natural resources. A great movie for teachers to show at school, especially around Earth Day, kids can learn that there are consequences for mistreating nature and damaging our environment. We learn that we need to avoid past mistakes and make better choices moving forward.
Kids can also get a valuable lesson in being an advocate for those who don't have a voice. In this case, it is the trees and the animals, but the lesson can apply to anyone who lacks the ability to advocate for themselves. The most powerful line that children can walk away with from this movie is "UNLESS someone like you cares a whole awful lot, nothing is going to get better. It's not', reminding them that they have a responsibility to be the change!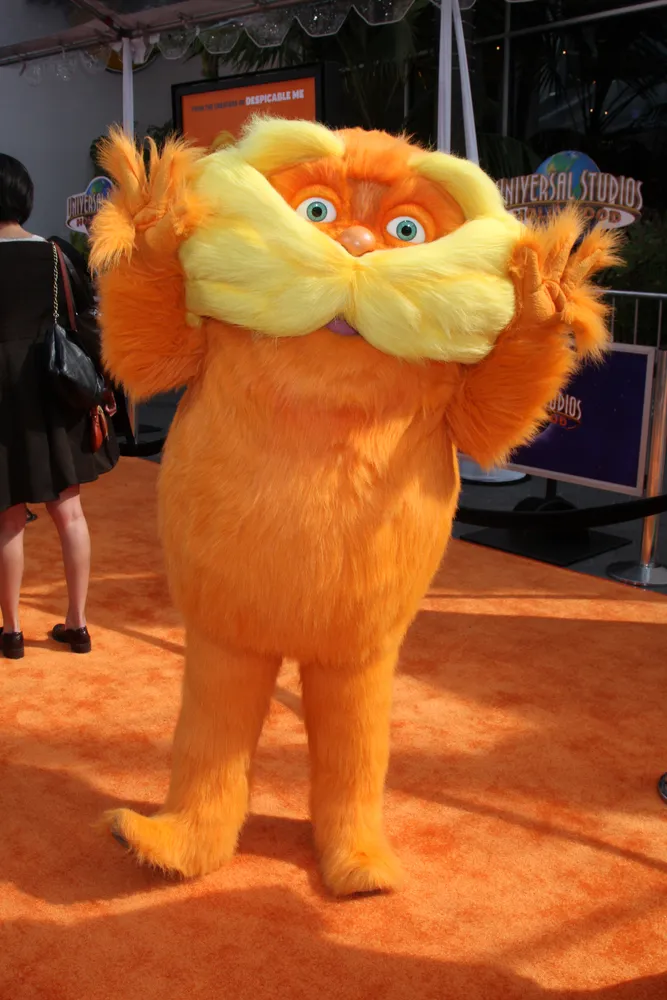 14. Inside Out
Inside Out is a fabulous movie for kids to learn about their emotions, how to label them and that it's ok (and necessary) to feel and experience them all. We learn in this movie that Sadness (the character and emotion) is actually a heroic emotion and that expressing sadness does not always mean that you lose your happiness. As Sadness says, "crying helps me slow down and obsess over the weight of life's problems".
Kids can also learn how to manage emotions by seeing that even though some emotions are necessary and ok, such as anger and fear, when they become overactive or take the lead it can create chaos and eventually negative consequences. It shows us the role memories play in shaping us, while also showing us that letting go is part of growing up. Joy, we learn, is only one component of happiness and sadness does not equal depression. It is a great movie to teach kids the role and power of their emotions and that real happiness can come when you learn to embrace sadness.
13. The Chronicles of Narnia
A series of 3 movies, based on the book series by C.S. Lewis, these movies tell the story of four siblings who take a journey into Narnia through a wardrobe. While there are 7 books in the series the movies are based on The Lion, The Witch and The Wardrobe, Prince Caspian and The Voyage of The Dawn Threader. The movies are filled with so many powerful themes such as courage and cowardice, good versus evil, honesty and dishonesty, mercy and cruelty, humility and pride, to name a few.
These themes give children a strong glimpse into the multitude of moral choices that we all encounter in life, even if we never go to the fantasy land of Narnia. In the battle between good and evil, we are reminded that "To defeat the darkness out there, you must defeat the darkness in yourself."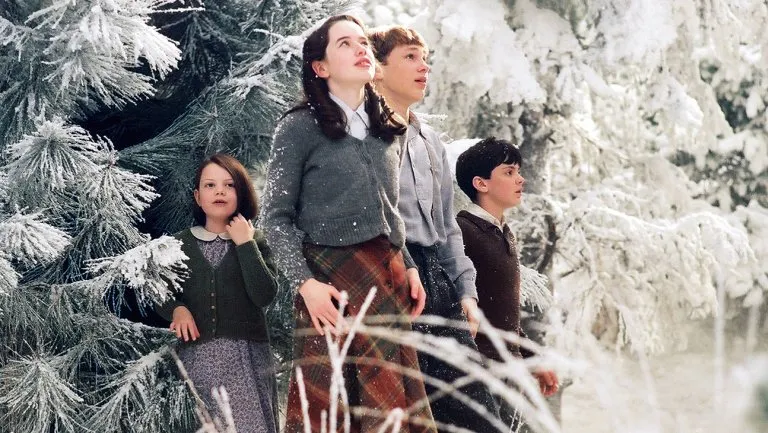 12. Charlotte's Web
An unlikely friendship between a pig and a spider, this beloved classic book, made in to a movie, is a necessary watch. It teaches us to make the most of life, as well as the importance of true friends. "You have been my friend, that in itself has been a tremendous thing" is what Charlotte tells Wilbur. In addition, we learn it is important to appreciate diversity, stay humble and of course to show compassion whenever possible.
I believe the most important lesson Charlotte's Web can teach children is that death is a part of life. While almost every Disney movie involves someone dying, the movies generally still end with that happily ever after, whereas this movie ends (spoiler alert) with the truly loved main character's death. As children scramble to process the death, we can take comfort in Charlotte's wise words to Wilbur, "We're born, we live, and when our time comes, we die. It's just the natural cycle of life". It is not often kids can see the value of a life well lived and a healthy grasp that the end is near.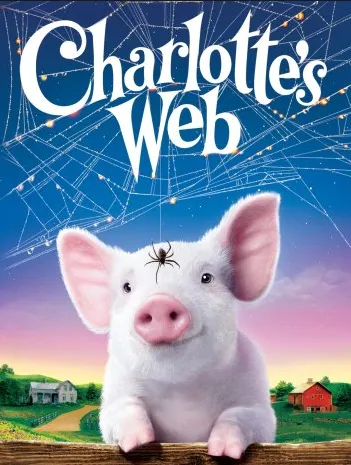 11. Willy Wonka and The Chocolate Factory
This movie is full of life lessons about developing a good character, and while the remake, Charlie and The Chocolate Factory, displays many of the same themes, I believe the original is a bit more heartwarming and less theatrical and remains more true to the book. Each character in the movie seems to teach us something about a negative character trait ranging from spoiled and entitled, to vain and prideful, and even gluttonous and lazy.
Then we get to see Charlie, who is a kind-hearted and grateful boy even though he lacks most material possessions that the other kids have. Throughout the movie, while tempted, he continues to choose to do the right thing. Children will learn that there are consequences for our actions, sometimes bad and sometimes good, and that we can find joy in using our imagination. Even though the movie is reaching 50 years old, so much still applies today (like not watching too much television!).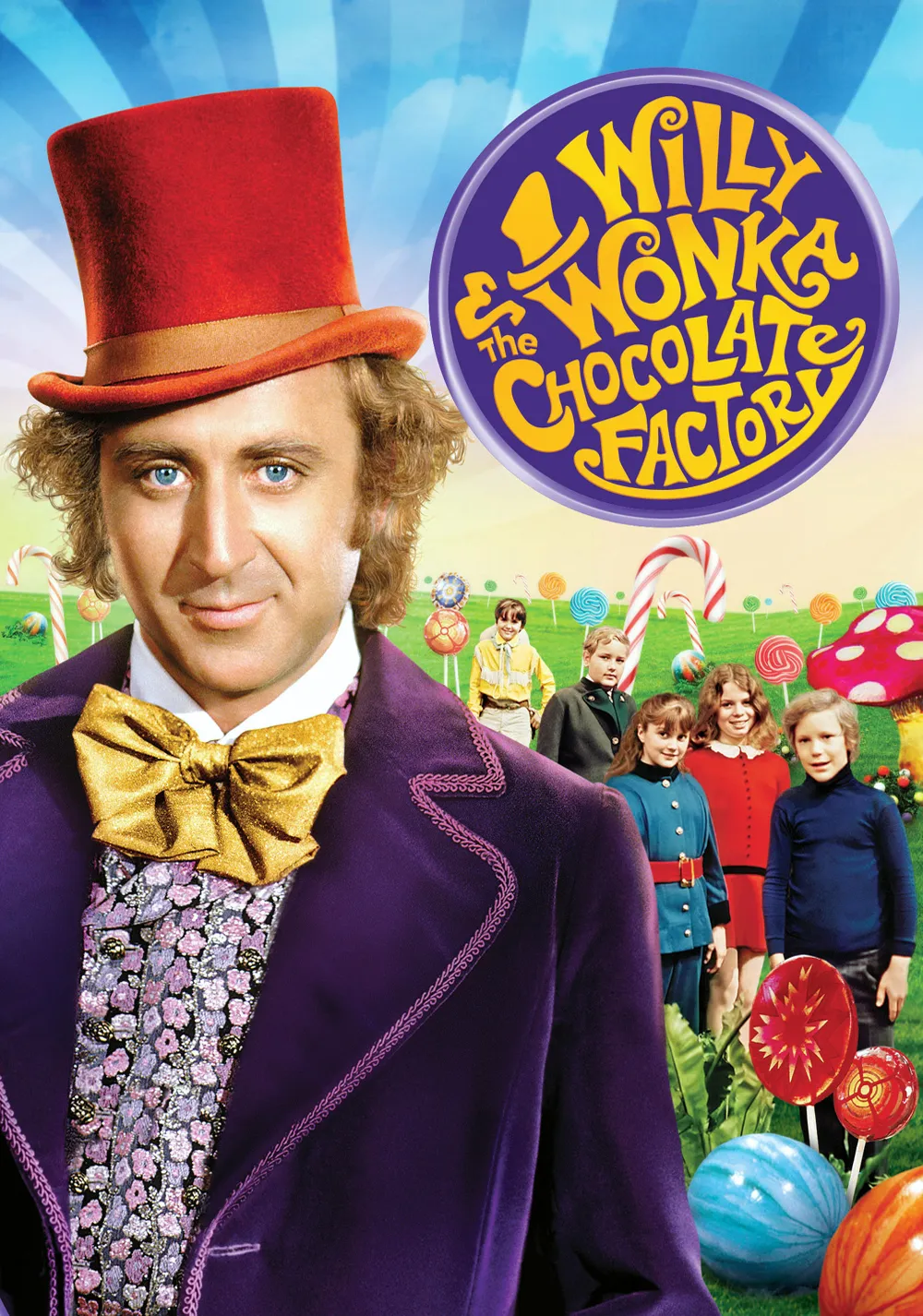 10. Up
A cute and touching movie, it is bound to cause some tears with its beautiful story of love, loss, adventure and an unlikely friendship. It is never too late and you are never too old to achieve your dreams. Even after Carl lost his wife, he chose to pursue their lifelong dream of visiting Paradise Falls honoring her memory. However, an unlikely friendship ends up developing when a young boy ends up becoming an accidental stowaway on his quest to fly their house with balloons to Paradise Falls.
The lesson here is that adventure is always out there and the greatest adventure is really life itself and the people in it. The movie also does not shy away from hardships and children get to see that even though Carl and his wife Ellie loved each other they were not exempt from trials, yet they persevered through them all. It really is such a sweet and tender love story displayed. A great movie choice for adults and kids to enjoy and cherish.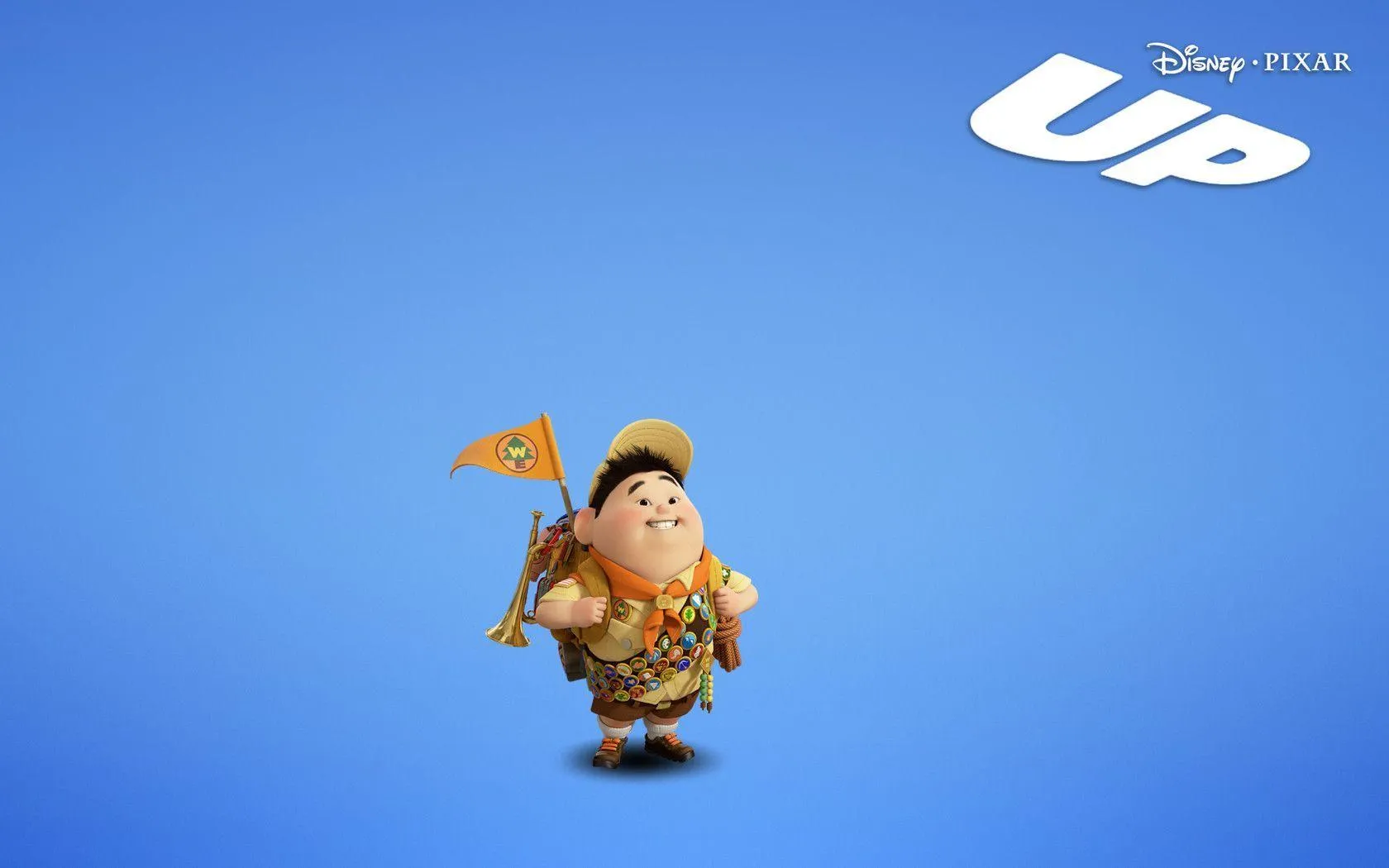 9. How The Grinch Stole Christmas
A Christmas classic, this Dr. Seuss story comes as a short cartoon, a live version with Jim Carey (my favorite one) and now a new version is set to come out Christmas 2018. It is no wonder everyone plays these movies on repeat at Christmas time as they offer a valuable lesson about compassion and the ability for people (even a Grinch) to change, especially when treated with kindness. We all love the heartwarming, feel good holiday movie.
Children learn that Christmas (and life) is more than just the material things. It is about sharing with others and finding joy in everything. In addition, that when everything is stripped away, we can still come together as a community and rejoice. After all, "Maybe Christmas" he thought "doesn't come from a store. Maybe Christmas perhaps means a little bit more." With many great Christmas movies available that contain valuable life lessons, there is still just something so simple and lovable about the Grinch.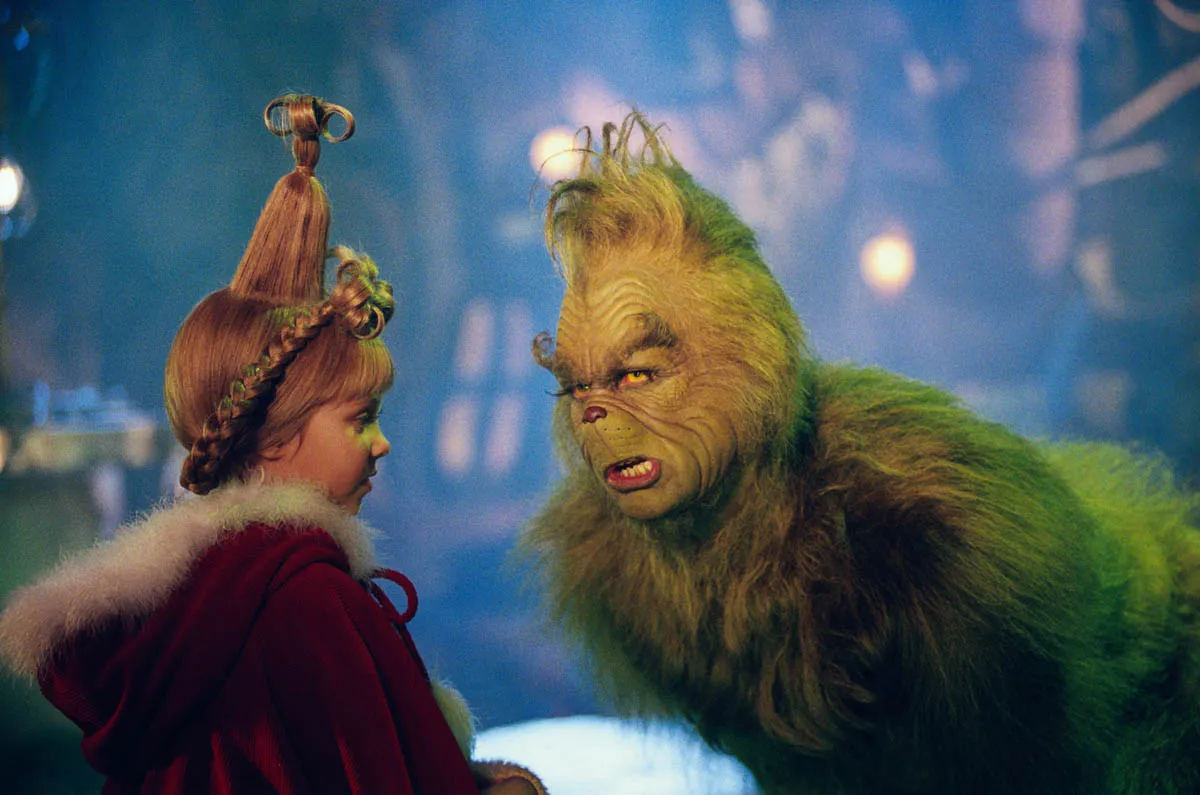 8. The Lion King
An all-time favorite Disney movie for many, The Lion King shows a journey of dealing with loss, growing up and learning how to move on from the past. It shows that it is never too late to go home and that running away from our problems, while it may allow healing, does not solve our problems. We see themes of life and death, shame, betrayal, friendship, fear, love and learning how to forgive yourself. Who would have thought we would learn so many life lessons from a bunch of cartoon animals!
It amazes me how I probably watched this movie 100 times as a child, yet I can still watch it today and be hit hard when Rafiki says "Oh yes, the past can hurt. But the way I see it, you can either run from it or learn from it." This movie can help kids to journey through the process of grief and shame and move forward. After all, Hakuna Matata, it means no worries!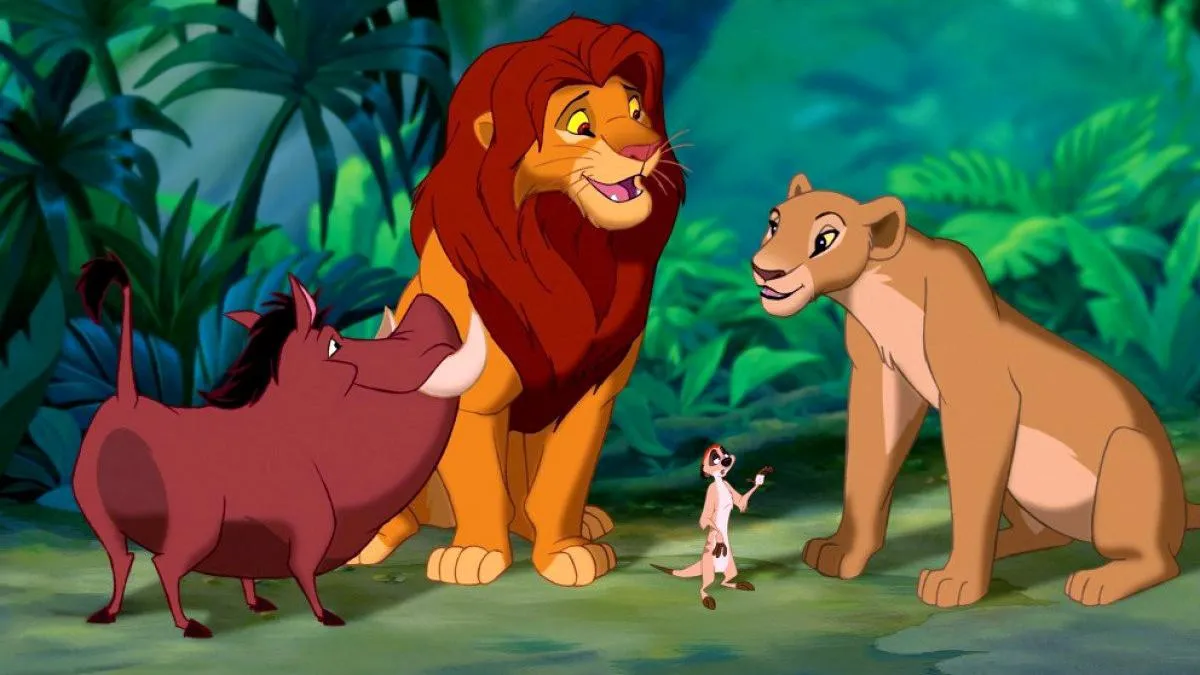 7. Beauty and The Beast
Belle has always been my favorite princess for a number of reasons (and yes one of them is because I am also a brunette) but mostly for her ability to see beauty in others and find love without looking at the outward appearance. She also never cared that she was different and continues to read in a time when women were not allowed to read, demonstrating the importance of doing what you love, even when others say not to.
The Prince, who was selfish and unkind, becomes transformed into a beast until he could learn "not to be deceived by appearances, for beauty is found within", which is a great lesson for kids about how to treat and see others. While they may not become transformed into beasts, there are still consequences for mistreating people. We are able to see the importance of taking the time to get to know someone, even if they scare us, so that we can see who they really are, and that beauty and kindness outweigh any outer appearance.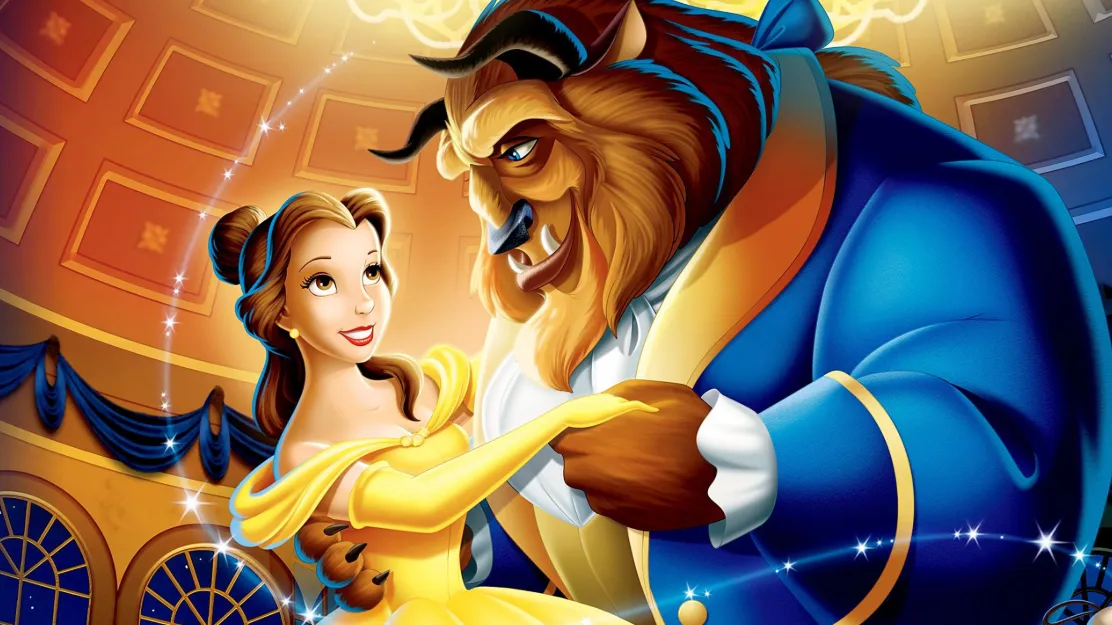 6. Wonder
Get your tissues ready for this movie, as you will cry not only tears of sadness, but also tears of pride and joy! Instead of a fairytale, this movie is with real people and really touches on real life situations. My favorite thing about it is that you get to see things from everyone's perspective, learning that it's important to view a situation through someone else's eyes. As Auggie starts at school, kids must learn to not judge him by his appearance and learn how to stand up for others (the right way).
There are so many teachable moments but overall, the movie is fantastic at helping kids to see how to handle dilemmas they may face, but in the end to always choose kindness. "When given the choice between being right or being kind, choose kind". When all the kids jump in to defend Auggie and he realizes he has found true friends…well…that is where the tears of joy come in!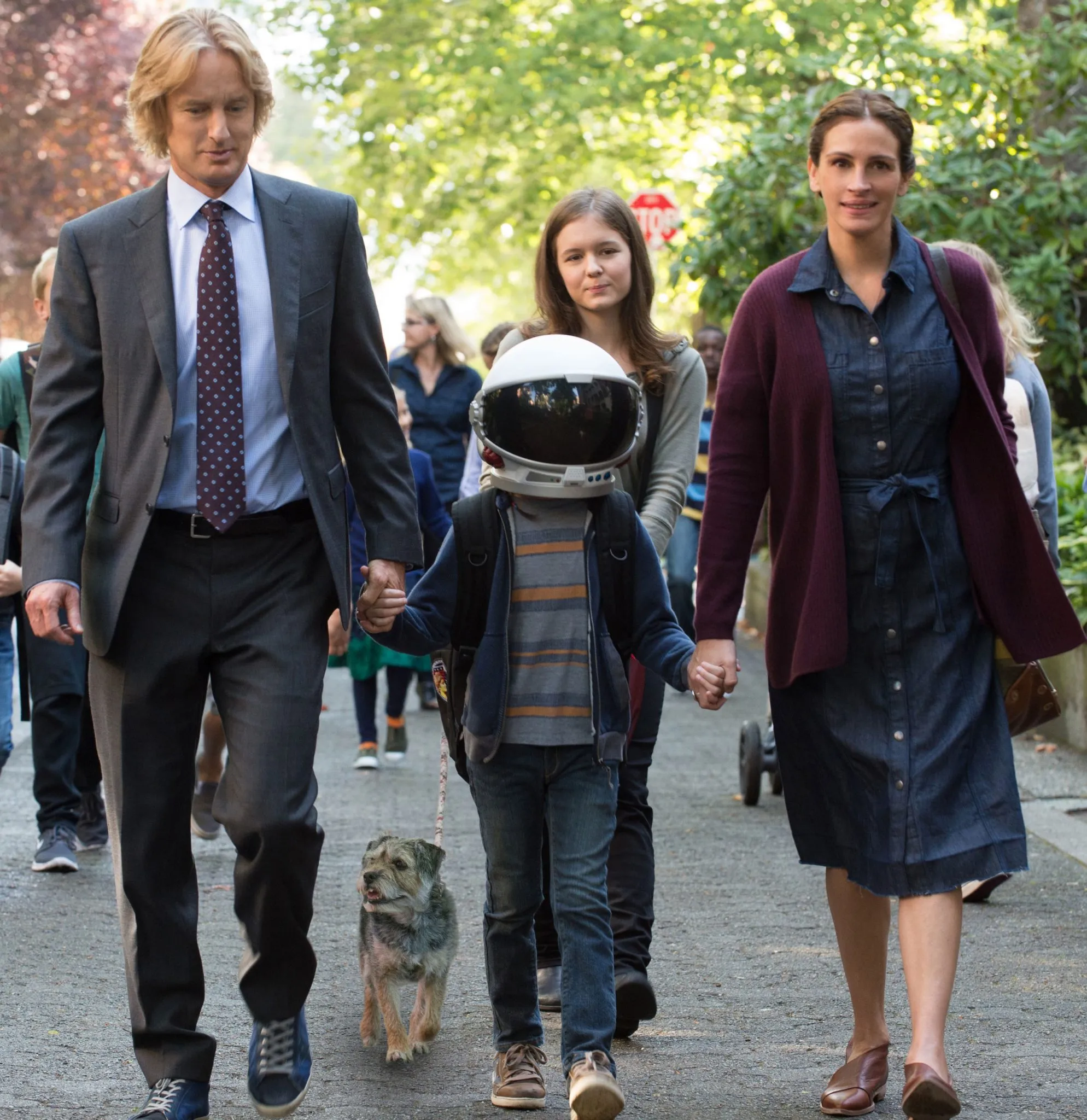 5. Kindness is Contagious
This could be a boring choice for your kids but if you can get them to sit through even half of it; they will learn something incredibly powerful! A documentary, it talks about the value of showing kindness and the principle of pay it forward. The movie Pay it Forward is a great movie about passing on acts of kindness but with a 14A rating it's not really appropriate for kids, making this a great alternative.
This movie lets kids see how every act of kindness (no matter how big or small) has an impact on someone's life, and encourages them to go on and be kind to others. "Do unto others as you would have them do to you". Overall, an inspiring, real-life movie that will give kids a real glimpse at the power of kindness. Kids can learn so well from other people sharing in their stories of how they were shown kindness.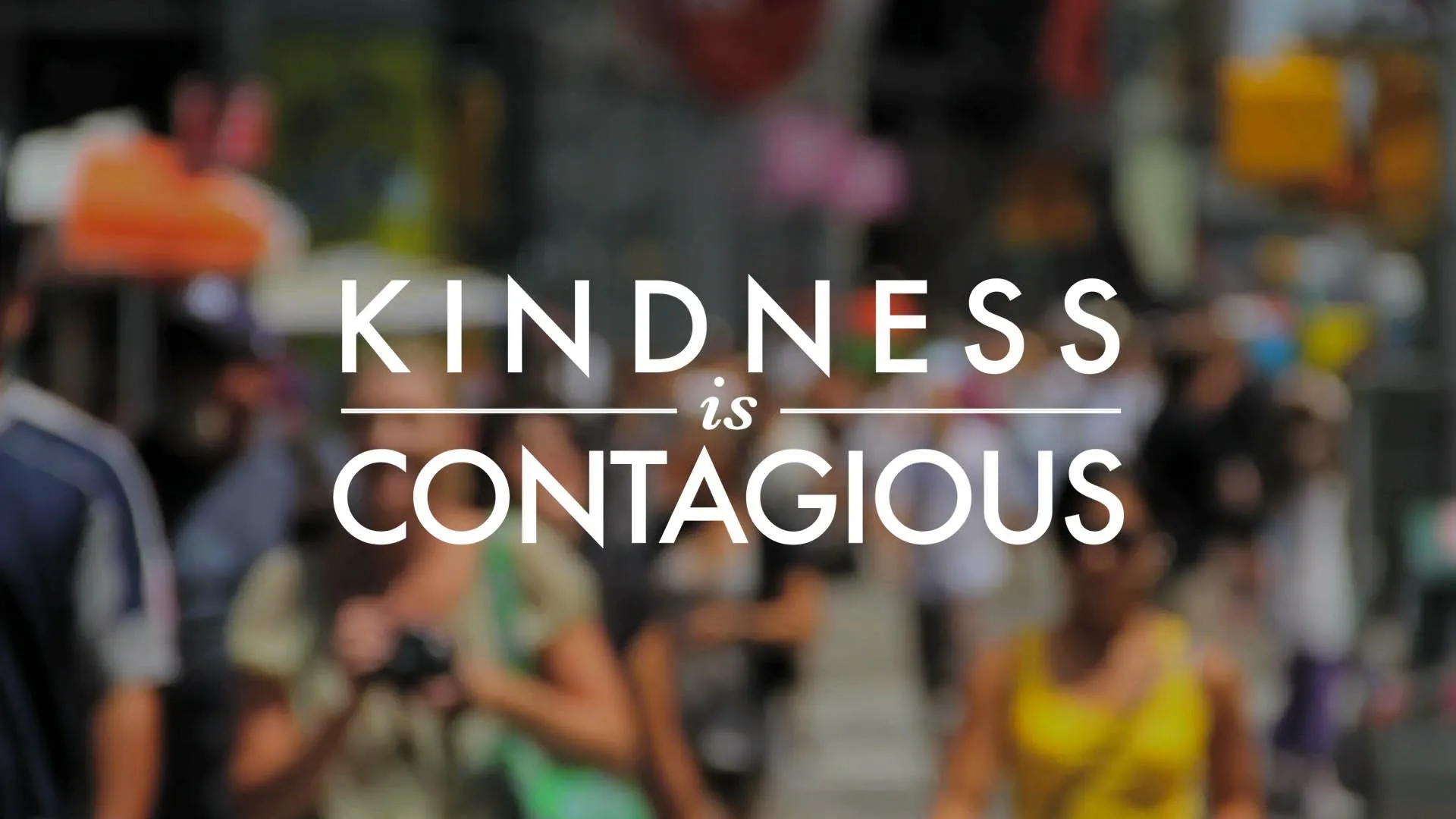 4. Big Hero 6
Perhaps a darker movie choice, Big Hero 6 is full of life lessons that may seem dark and sad, but are important aspects of life that we all need to learn how to deal with. There is a very strong theme in the movie that shows the importance of friendship and taking care of each other when times are tough. When Tadashi dies his friends jump in to be there for his brother without hesitation. I loved how it truly showed the selfless support of friends in that they knew when Hiro needed time alone, yet still continued to check in on him and support him in what he needed to heal.
The best lesson in the movie is that revenge is never the answer! When Hiro has the chance to take revenge on the man responsible for his brother's death, he chooses not to (with the help of his friends). Through all this, we see a valuable lesson in processing death as Hiro moves through the many stages eventually getting to the point of realizing that he cannot change what happened. We see him struggle through the pain and with the help of Baymax learns that "it is okay to cry. Crying is a natural response to pain." Thanks Baymax…now I'm crying.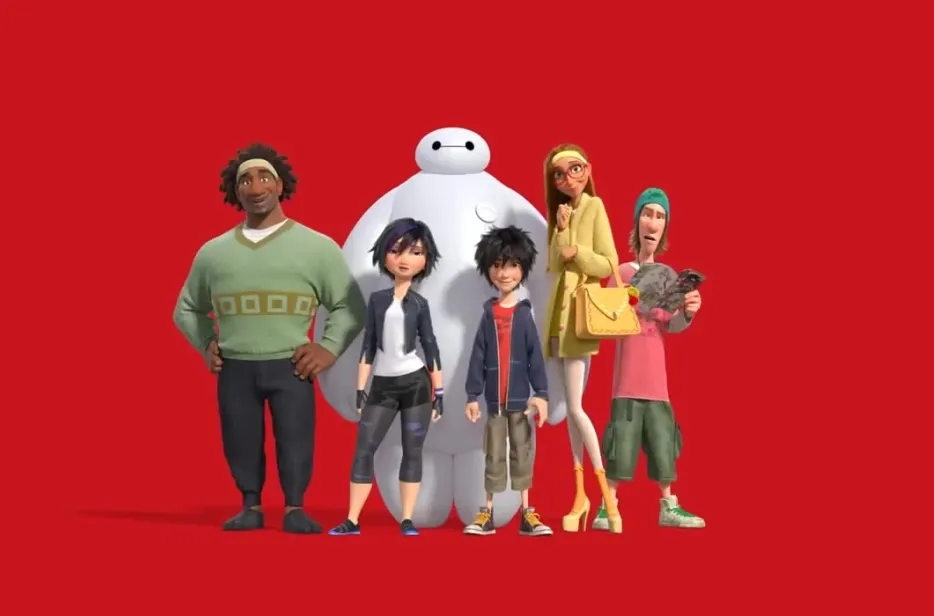 3. Lilo and Stitch
It is hard not to fall in love with Stitch in this movie as he learns where he belongs and how to behave with love and kindness, instead of destruction, and he sees the true meaning of family. Kids can see that family is not always the traditional family, and even though a family may seem broken and small, it can be full of love and support and is made of whomever you love and have with you.
There is a place for everyone in this world and it is ok to be an outsider, even when you are from another planet! This movie displays the foundations of what it means to be a family as well as the importance of love, friendship and growing up when you need to. If you ever need a definition of family just say the word "O'hana…it means family, and family means nobody gets left behind, or forgotten".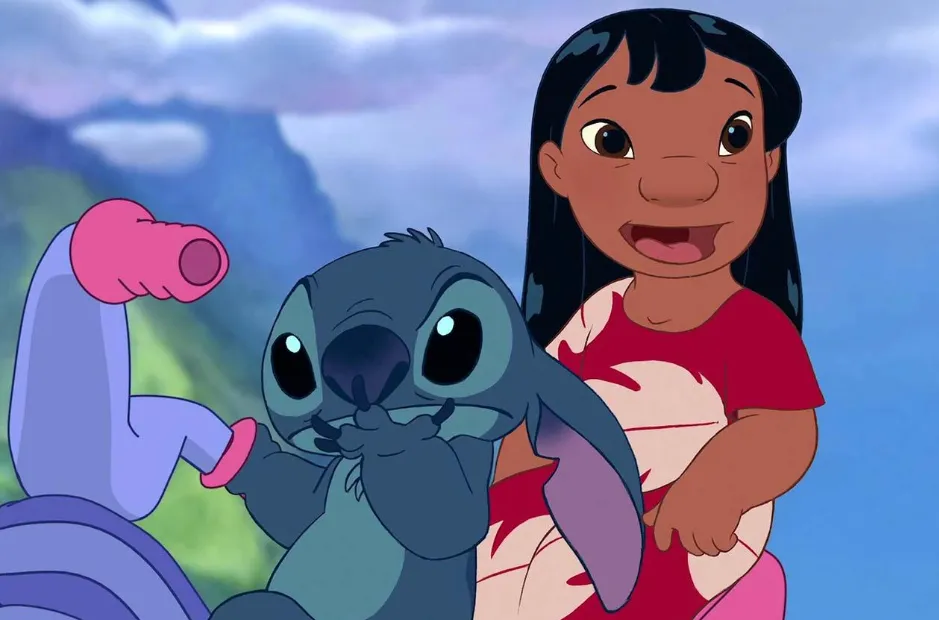 2. Planet Earth
While technically a series of episodes, not a movie, the Planet Earth series may seem weird to be on this list, as it's not filled with your typical life lessons of kindness, and self-love. However, I think that these movies are a great way to show your children the true beauty of the Earth that we live on. After all, is it not a life lesson in itself just to see the world as it is?
Children will be able to learn how other species interact and live their lives, as well as get a glimpse into nature. Documentaries can sometimes be boring for kids but the amazing footage captured in these will mesmerize children and help them to see the world as a whole and beyond themselves. Knowledge is power.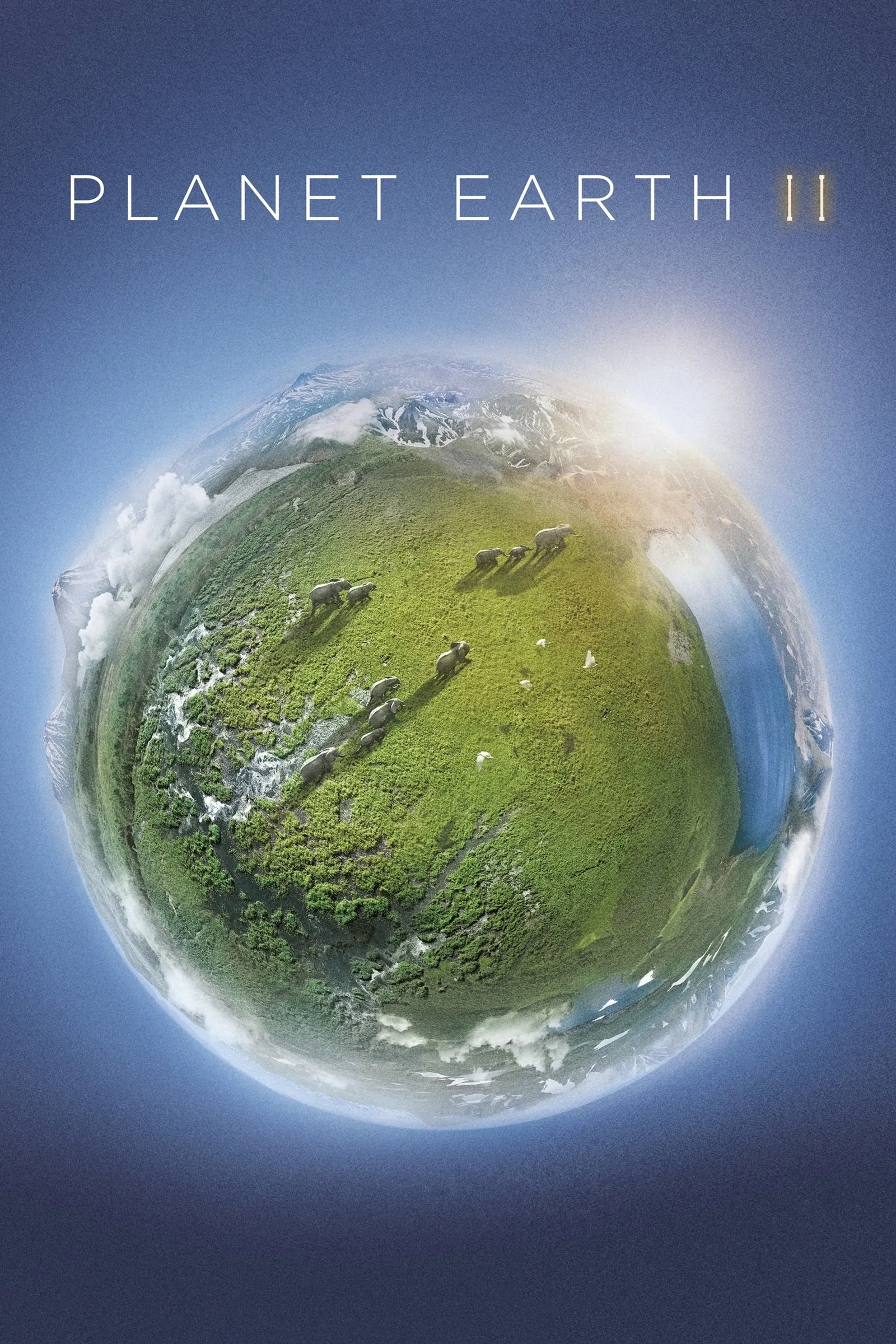 1. Toy Story (1,2 and 3)
The Toy Story movies (3 in total) are some of the best movies for highlighting the meaning of friendship. While you get your typical unlikely friendship story line, you also get to see the friendship between a boy and his toys, the importance of teamwork and being there for each other "No toy left behind". In addition, these movies emphasize that it is ok to make new friends but also know when it's time to let go. These toys are the definition of loyal!
Another life lesson these movies show is that jealousy will really get you nowhere and just makes everyone else miserable. Also, believe in who you are and dream big and always know what your strengths are instead of focusing on your shortfalls. Moreover, when we think of friendship what is the song we all sing? You've got a friend in me. "And as the years go by, our friendship will never die. You're gonna see it's our destiny, you've got a friend in me". Beautiful.