Summer break! It can be a great time to get outdoors, spend time with your kids who are out of school and have a ton of fun. But summer can start to feel VERY long with kids if you run out of things to do. It won't be far into summer before you'll hear those famous words from their mouths…. "I'M BORED!" There are so many lists out of there of summer activities for your kids and ways to keep them busy. Let's amp it up a bit with some truly unique ideas that are sure to thrill your kids and fight boredom this summer!
12. Make a Movie or Play
This could be an activity that lasts all summer. Have your kids work together to write out a script. You could do multiple productions throughout the summer, or spend all summer perfecting one! Once a script is written there are so many more fun steps to keep you busy.
They can make up a set, find costumes and cast their roles. Go as big or as small as you want! Once everything is ready to go, you can either film it as a movie or gather up all your family and friends and let them perform it as a play. If your kids get stage fright, don't fear, there is a role for everyone! Have them work on props or lights. Or give them credit as screen writer!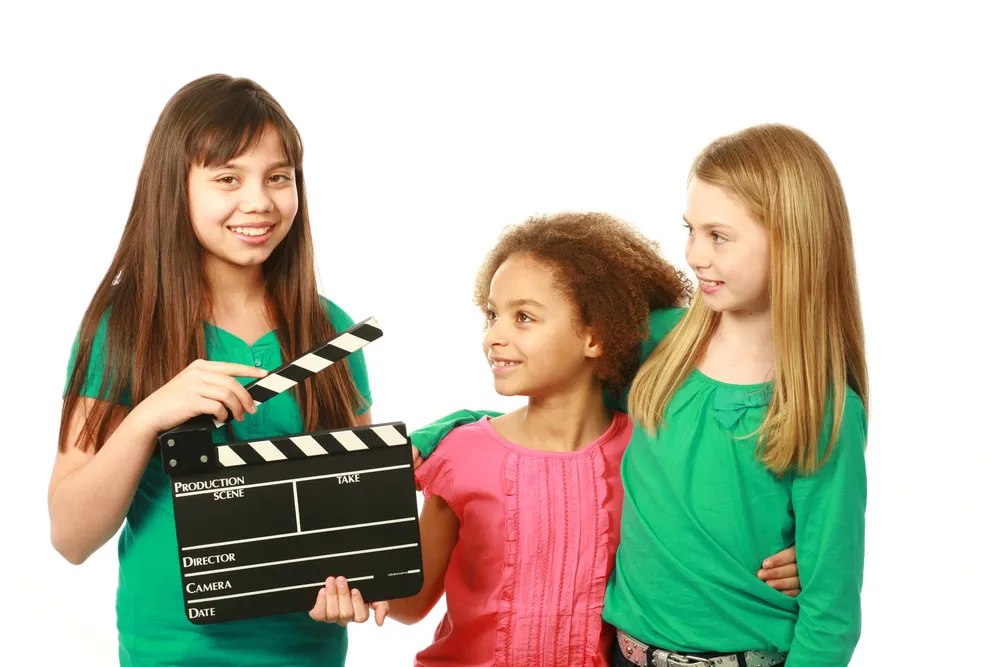 11. Drive in Movie…In Your Backyard
A fun way to be outdoors and bring neighbors together! We try to do this every summer with our neighbors and the kids love it. All you need is a white sheet and a projector. We can usually borrow a projector from my husband's work, but if that's not an option there are places you can rent one.
Once you have your screen set up, allow the kids to choose their movie and viewing spot. You can use blankets and pillows or you can get super creative and have each kid make their own car out of cardboard boxes to make it appear like a real drive in. It's so much fun even the adults will enjoy it!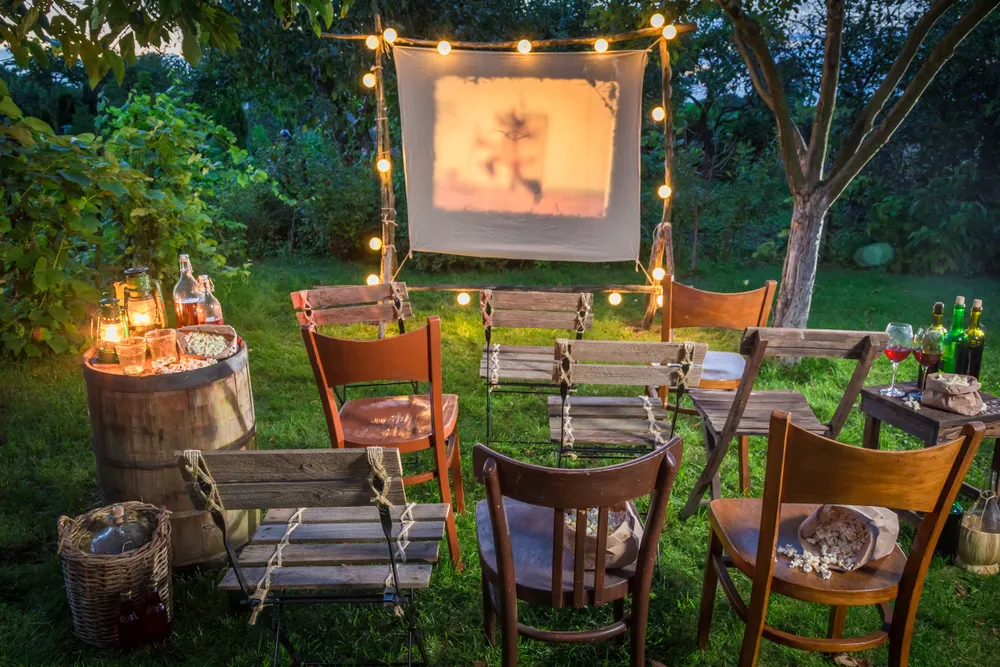 10. Backyard Summer Olympics
Gather up some friends and neighbors and run your own Olympics! Kids can make medals for all the events and you can even have it run for an entire week or more. Choose a variety of events so that there is something for everyone to compete in.
Activities can be as simple as a race from one side of the fence to another, or as complicated as a full obstacle course. If you have a range of ages, you can make events for certain age groups. Allow your kids to get creative when choosing and creating events!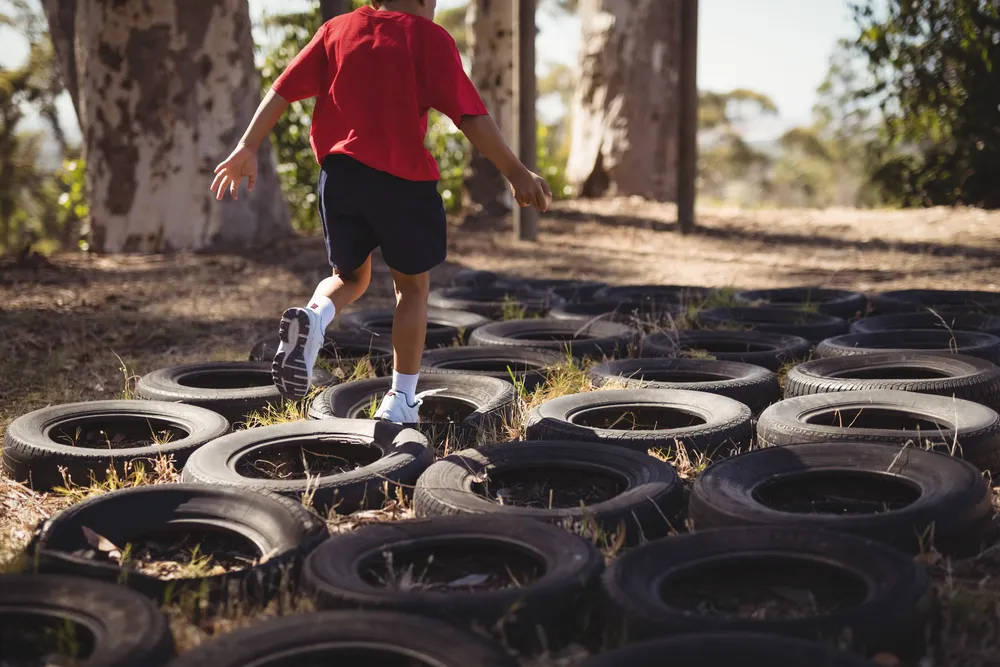 9. Road Trip
I'm not talking about just a boring drive to a relative's house. I mean get up one morning with no plan, put the kids in the car and just drive! Get the kids involved by letting them choose which way you go.
Put a map out and spin your child around and drive to where ever their finger lands. Or as you drive have your kids shout right or left at each turn and see where you end up. Make it as long or as short as you want. It can be a one-hour drive around town or a three day trip without a planned destination!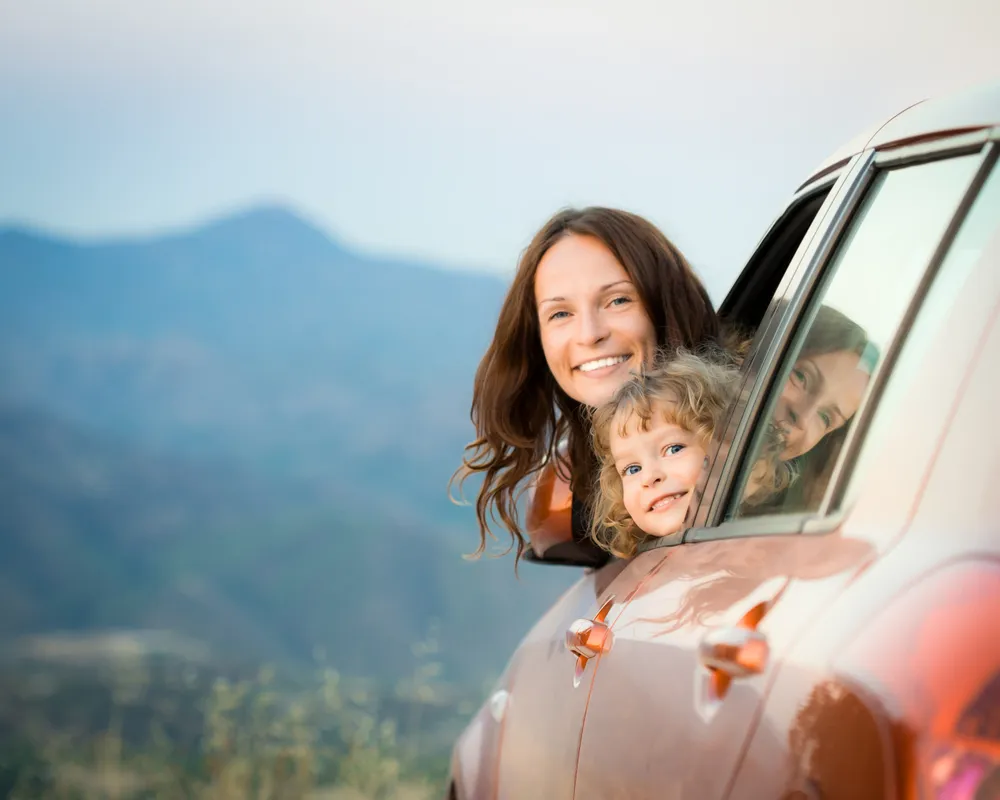 8. Volunteer
Teach your kids about giving back to their community by spending a bunch of time in the summer volunteering somewhere. See if your local food bank needs help sorting out food and clothing or serving food if there is a soup kitchen. Call around to other local organizations to see if there is some way that you and your kids can help.
If you can't think of an organization to support then simply grab some garbage bags and go around and pick up garbage. If your kids are old enough, another great way to give back to your community is to cut someone's lawn or do yard work for free.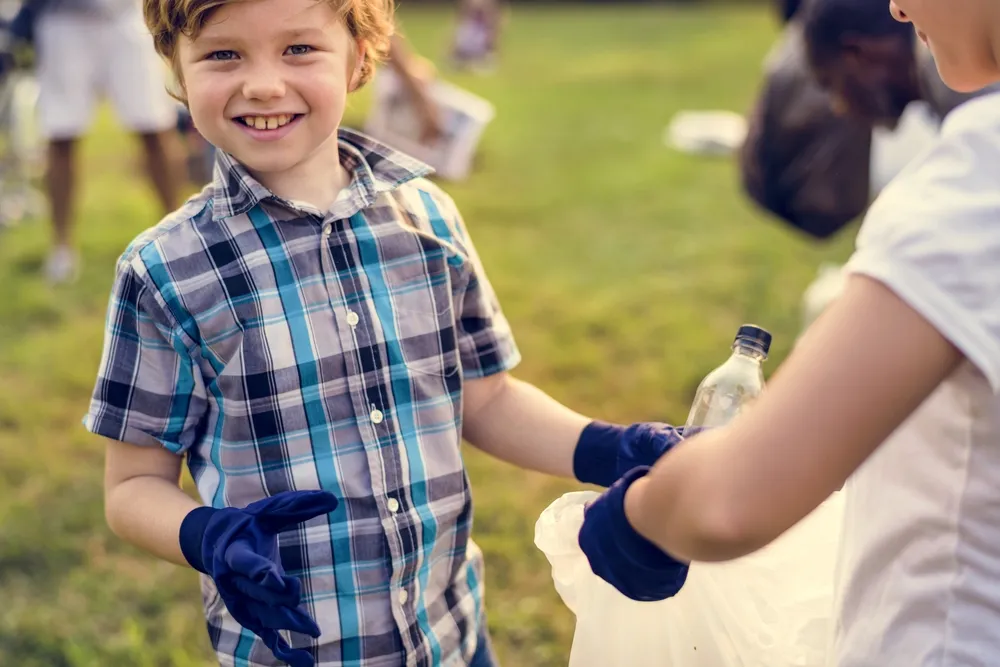 7. Redecorate a Room
I love this idea because I usually need some motivation to redecorate. Let your kids pick a room in the house and make a plan to change it up. I recommend letting them pick out of a few choices of rooms that you are comfortable with them having a say in. Maybe it's just their own bedroom or a playroom.
If you are on a budget don't let that deter you! A can of paint is not too much money and changing up the color will make a huge difference. Move furniture around and search your storage for any new things you can add in to the room. Get creative with your kids and make sure you are ready to follow through with their suggestions! If kids are old enough let them help out with painting and moving furniture.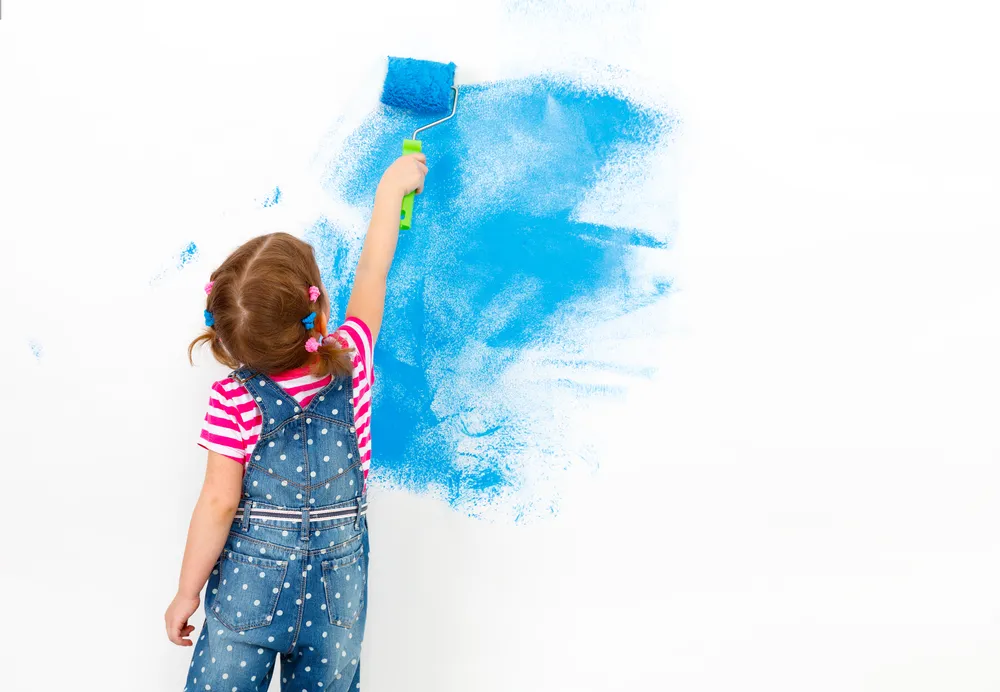 6. Nighttime Play
Let them stay up late one night and plan a bunch of night time activities. Glow in the dark items will add to the fun! Fill a pool with glow in the dark sticks, find glow in the dark balloons and fill them with water for a water balloon fight or create relay races with glow in the dark hoops.
Glow in the dark face paint will really help light them up. Getting to stay up late and be outside at night will be so exciting for them. They get to really see their backyard and neighborhood at a different time and experience it a whole new way.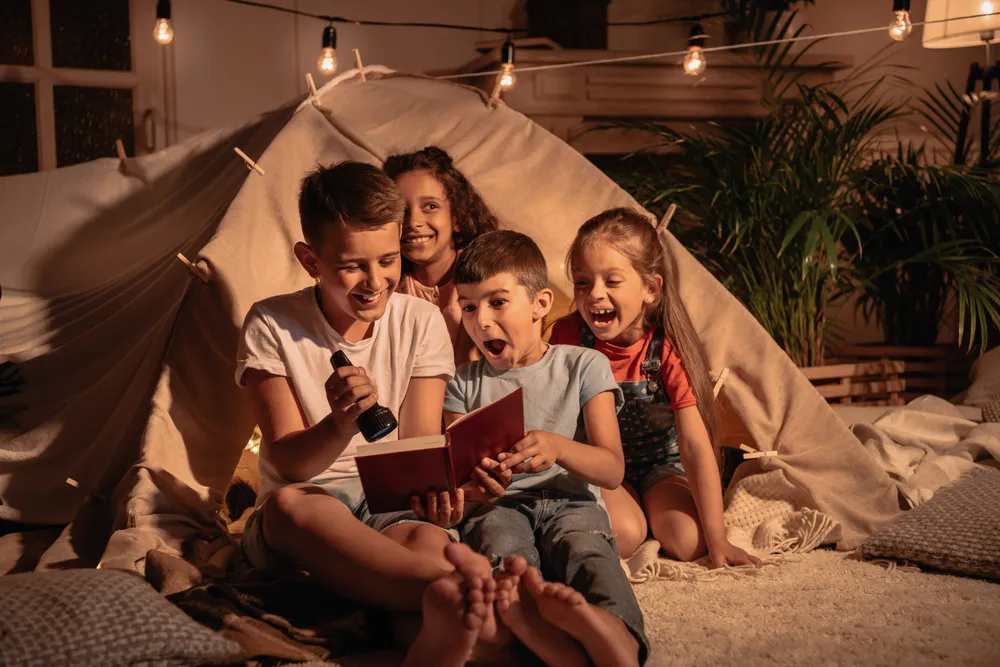 5. Do Something New
Find something your kids have never done before. Explore a new park, try a new activity, go somewhere you've never been. The options are endless once you start brainstorming.
Ask your kids if there is something they've always wanted to do and let them each pick something. Having them create a summer bucket list is so much fun! As long as the choice is possible (within budget and location), follow through with it and let them check it off their personal list.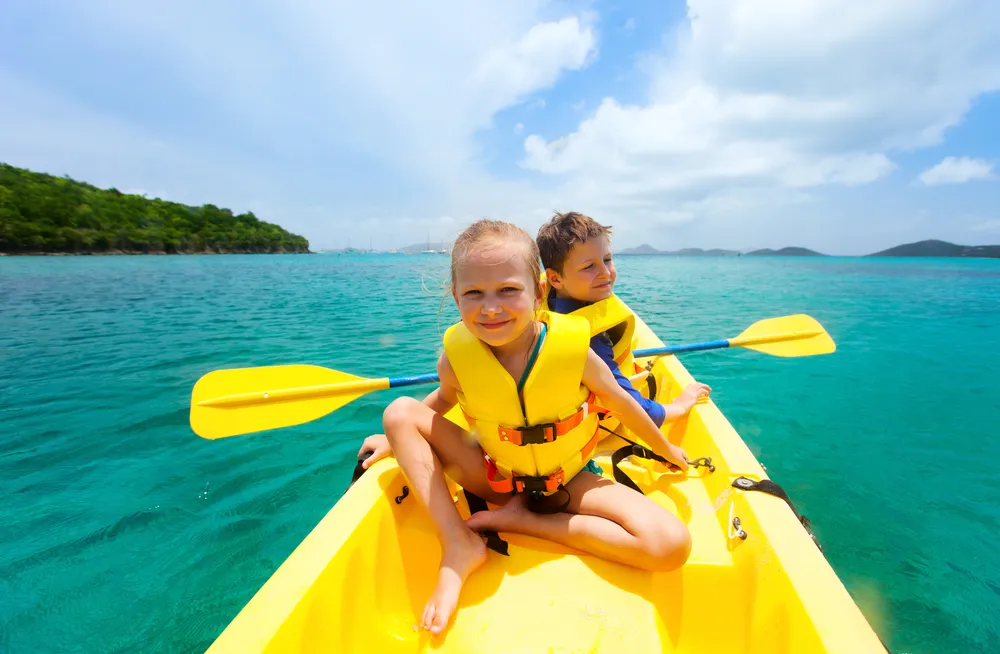 4. Photo Scavenger Hunt
This can be a one-time activity or a full summer project. Create a list of things for your kids to find and have them take a photo of it. Once they've found everything you can make up an album of all the pictures for them. It will be a great keep sake of their summer.
For a full summer scavenger hunt I would make the pictures be locations, activities, or hard to find items. Some examples would be a person surfing, a celebrity, them doing something crazy, or a rare animal that would be hard to snap a picture of. Make it easy or challenging based on their age.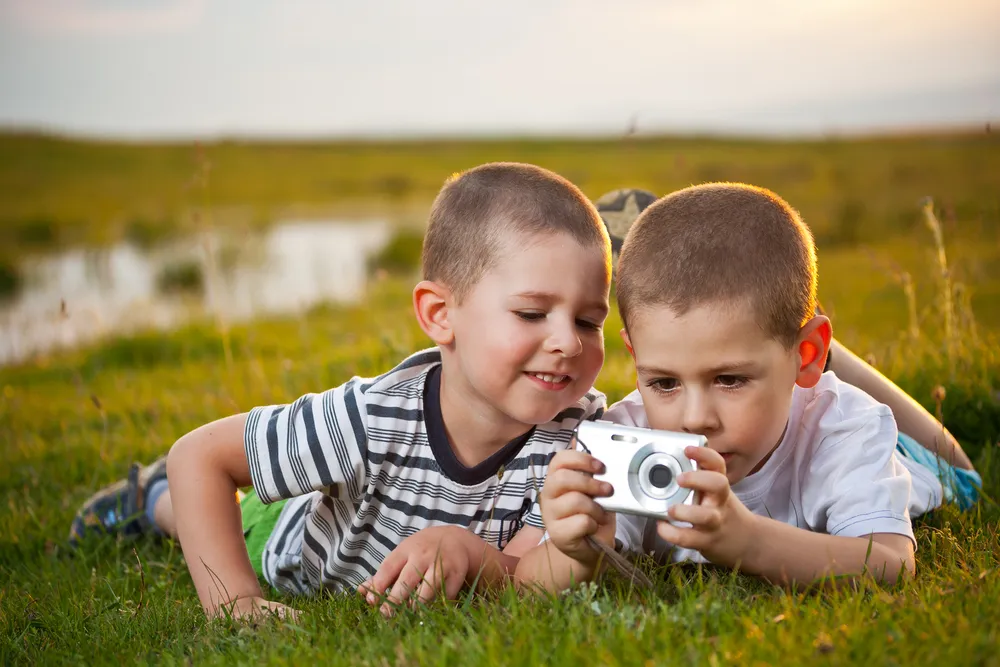 3. Visit a Retirement Home
Pack up some board games, puzzles and books that you have and bring your kids over to your local retirement home. The change of scenery will be good for them and it will be a great experience to interact with an older generation.
The bonus will be the smiles that you will put on the faces of the people in the home. If there is a grandparent or other family member that you usually visit, try to have other people in the home join in with you. There is something really special about different generations interacting!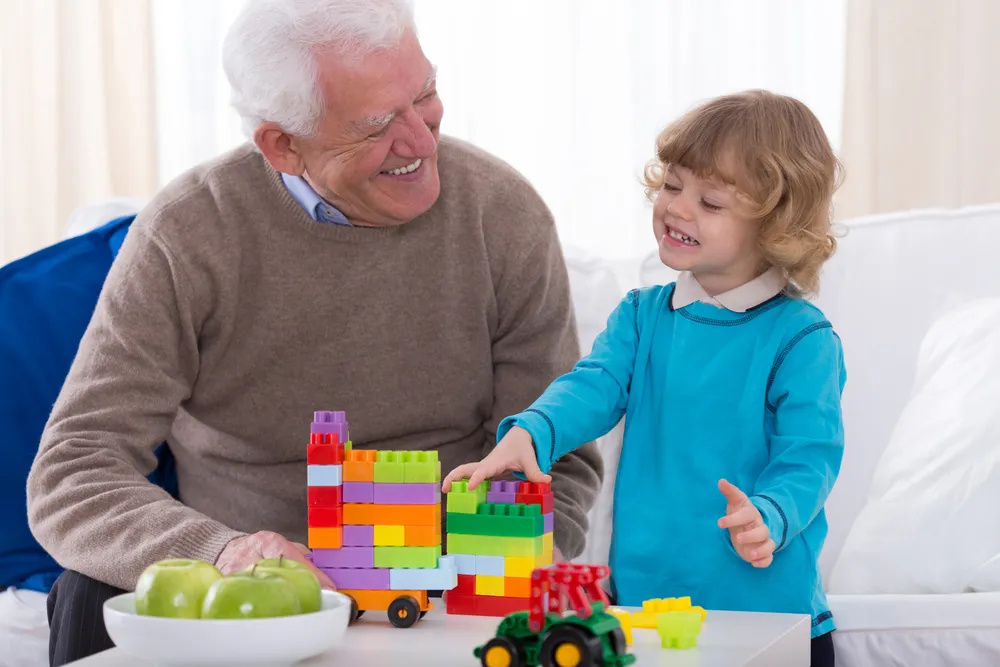 2. Outdoor Art
Summer is a great time to get messy because it can all be done outside! There are so many options for creating art in your own backyard. Fill water guns with paint and hang some canvas on the fence and let your kids spray away. Create a huge mural with chalk on your fence or driveway.
Even let your kids paint each other and then hose them clean after. Go outside on a rainy day and build mud castles, or even just paint a huge picture with mud. The messier the better!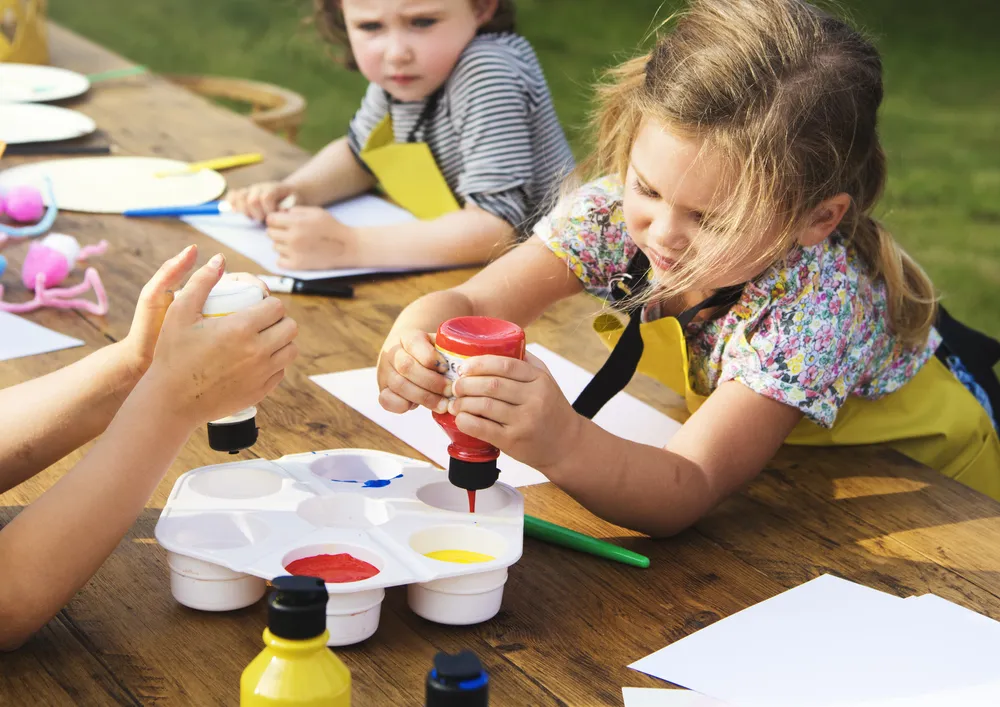 1. Build a garden
Fairy gardens are all the rage right now and are a great activity for the summer. Not only do they look fun and cool, but they can continue to entertain your kids throughout the summer. They aren't the only garden you can work on though!
Build a vegetable garden and let your kids plants their favorite vegetables. The best part will be picking and eating the results of their hard work. You can also give them their own section of the yard and let them garden how they want to. Their creativity may just result in something beautiful!