Planning a family trip can be tricky. You want somewhere that has a lot of activities, geared towards children and adults. If you've decided that you would like to travel to a city for this family vacation, San Francisco might just be for you. San Francisco is a big city, and has so many major attractions and iconic landmarks, but isn't as crowded as some of the bigger tourist destinations like New York City (San Francisco has a little over 850 000 people whereas New York has over 8 000 000). There are great hotel and dining options, and attractions that work for toddlers or teens. If you need more convincing, here are the top 12 things that you can do in San Francisco!
12. Presidio
The Presidio is a 1500 acre park, that was a military port in the past. There are a lot of great activities here that you can do with your kids. Visit one of the historical buildings, or search for hidden forts. There are easy hikes for children, with sculptures and wood lines that act as balance beams for your children to travel along. If you are looking to sneak away from the kids for some adult time, you can visit the Presidio Golf Course for a round or two.
11. Children's Creativity Museum
This will be one of the highlights of your trip. This museum is full of hands on exhibits that allow your children to explore their creativity in a fun and safe environment. The Creativity Museum has an animation studio, which is a great choice for your older children. There they can create clay characters and use digital technology to make stop motion movies. There are also tech and music labs, and for your little ones, an Imagination Lab where you are free to build, sculpt and perform in a free setting.
10. Spreckels Lake
Spreckels Lake can be found on the north side of Golden Gate Park. At the lake you can find the Yacht Club, which is open most days to the public, so you will be free to look around at all of the yachts and check out the club. At the lake, you will usually find people sailing their remote controlled yachts, which can be really fun for you children to see. You can also take a walk around the lake area, and if it's a nice day, Spreckels Lake is the perfect spot for a family picnic.
9. House of Air
This is a great option if the weather is bad and you need to take your kids somewhere where they can burn off a lot of restless energy. This trampoline park has all of your regular bouncing features (easy bounce house areas and trampolines for little kids), but also has a dodgeball section, slacklining, and a rock climbing wall. Make sure you check the hours of operation before you go, and try to arrive early to fill out waivers and get there before the larger crowds come.
8. Pirate Supply Store
This store is the perfect place to get souvenirs, and your kids will be able to spend a long time looking around at all of the treasures the store has to offer. This themed store pays homage to the coastal history of San Francisco, and has so many fun items for you to buy. If your children are craving a treat, you can get candies such as "Scurvy Begone." You can browse pirate gear and dress up clothes. There are games and pirate themed books, as well as oddities such as spy glasses. You can also purchase stationery for your older children to write letters to family members or friends about their trip.
7. California Academy of Sciences
Open 365 days a year, this breathtaking location is sure to be a hit with your children. There are so many different things to look at, and there are programs running all day such as junior scientist events, penguin feedings and galas. Be sure to check out the aquarium, that has 900+ animal species with hands on exhibits. Also of interest is the stunning 4 story rainforest, that your youngsters will love to explore. The architecture of the building itself is beautiful to see, complete with a living roof.
6. Helen Diller Playground
Located at Mission Dolores Park, this recently built playground is a great choice if your kids love parks. This park hosts a 45 foot slide (yes, 45 foot), that will delight your children who don't mind a thrill ride. There are also wooden structures and a wooden boat for your kids to explore. This playground also offers a great preschool playing area, with sand a water features. Another bonus to this park is that it has great city views, which make for great photo ops with your littles.
5. Giants Game
The San Francisco Giants have one of nicest baseball parks in the country, and even if your child is not a huge sports fan, they will mostly likely enjoy being in this lively atmosphere with views of the bay. If you have time to plan, try to go to a weekend game, which will generally play during the day so your children don't get too tired out. Make sure you grab some of the amazing food options that your kids will love. At the Doggie Diner you can get a bratwurst, or a famous bacon wrapped hotdog. Since you are right on the water, the seafood is tasty here too. Try a crab sandwich on sourdough at Crazy Crab'z.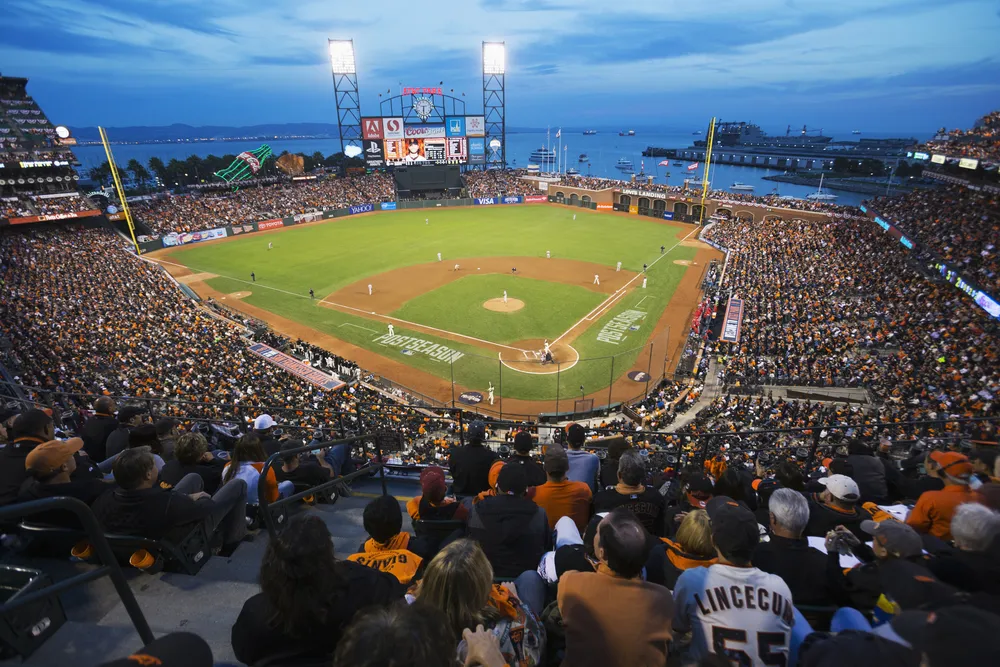 4. Streetcar Ride
Also called a tram ride, this activity will be super exciting for your children, especially if you have a little one who is really into trains and all things that move. This is an iconic part of San Francisco history, and will make for some great photos. Try and take the 'F' Line, that runs along Market Street (the main street) and travels all the way into Fisherman's Wharf. There you can get off and do some exploring. Your child will love to see the hustle and bustle that goes on at the waterfront.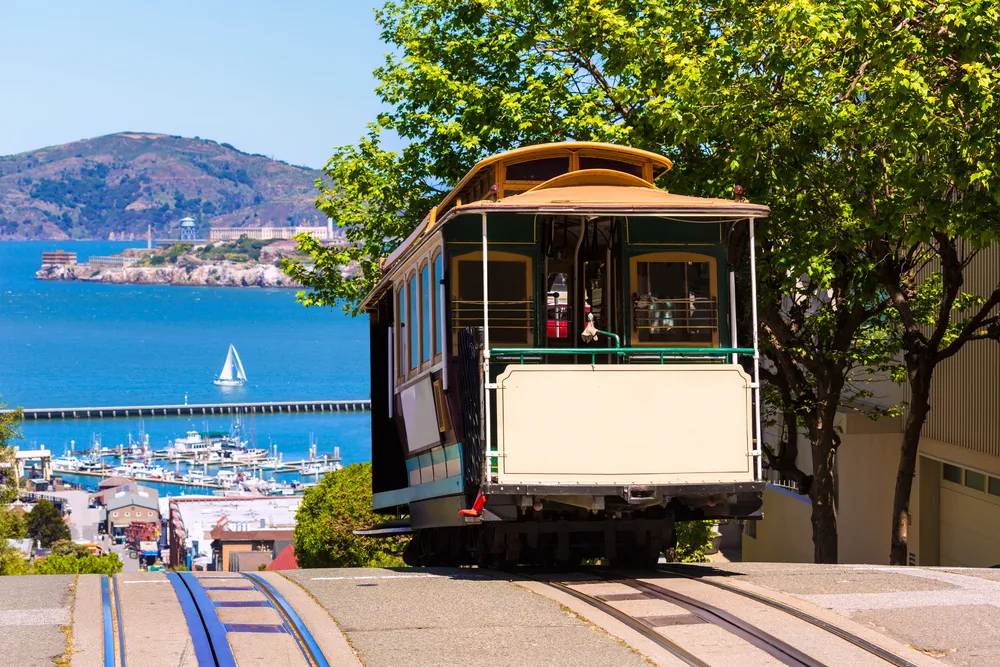 3. Pier 39
Located on Fisherman's Wharf, this famous pier is a great destination for you and your family. This must see location almost alway has sea lions that you can view from a safe distance, as well as street performers and the classic musical stairs that your children can play on for free. There are paying attractions as well, such as the carousel and the mirror maze. Make sure that you stop for lunch or dinner at one of the many amazing seafood restaurants that the pier has to offer.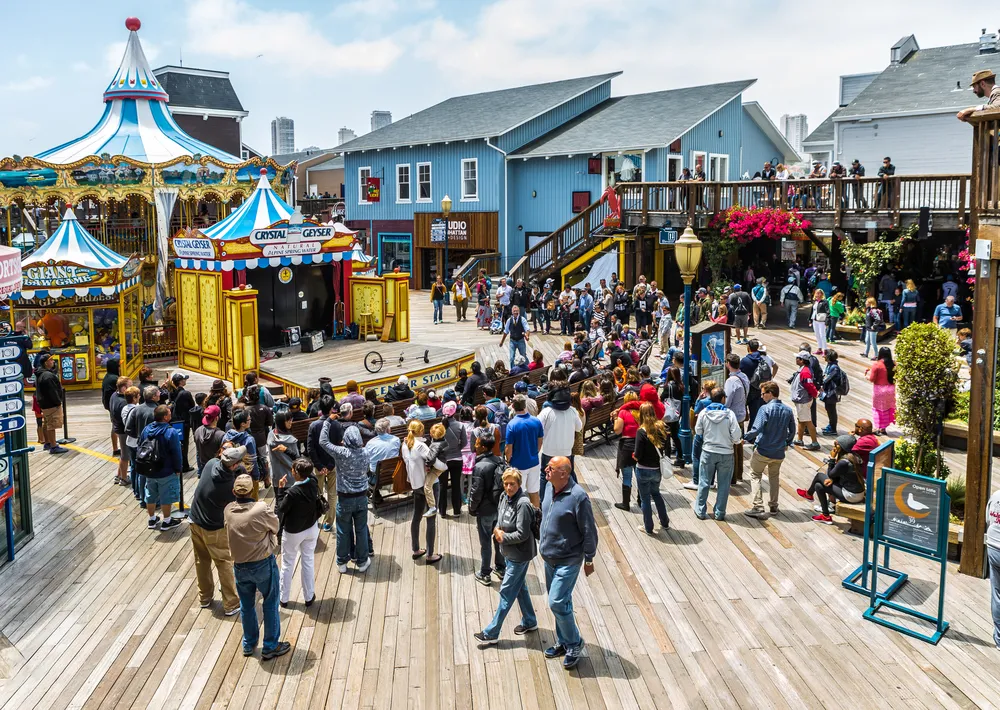 2. Exploratorium
This is a must visit location. While a little pricey (tickets for children ages 4-12 are $20), if you plan ahead to stay a large part of the day here, it's worth the money. You can step inside a simulated tornado, walk on a fog bridge, and enter the tactile dome. The tactile dome is dark, so kids that have any fears related to darkness might want to skip this. There are chambers and mazes, all to be navigated using only your sense of touch. The Exploratorium also has some amazing art exhibits for you and your family to view. If you don't want to leave to find lunch, there are two different restaurant options within the building.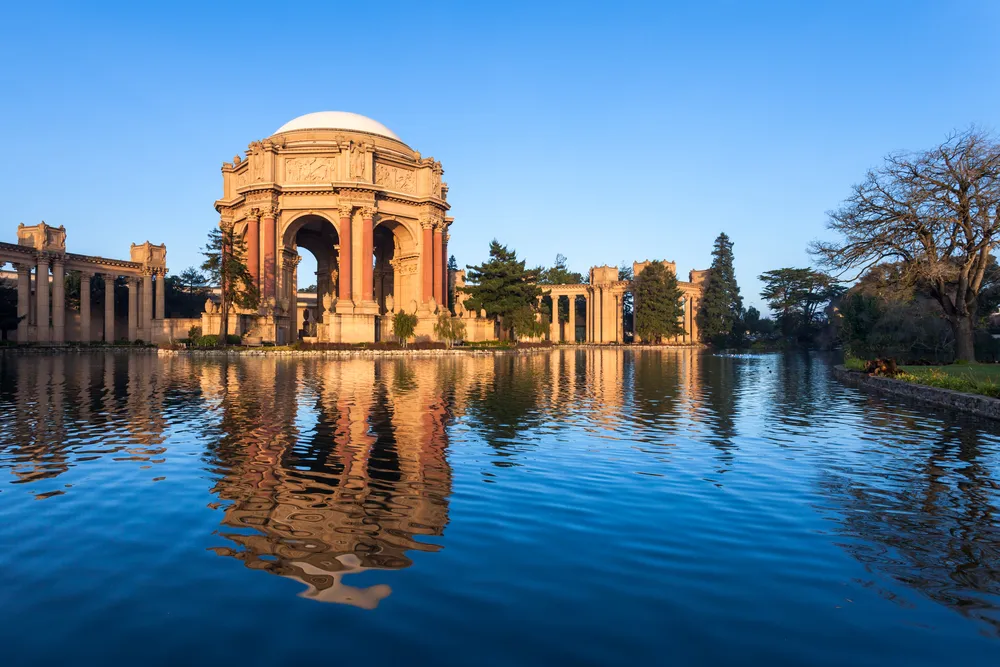 1. Golden Gate Park
Over 1000 acres, there is something for everyone at the Golden Gate Park. You can simply go on a hike, and see what nature and animals you can spot, or you can visit the botanical gardens and plan a picnic. There are bikes that you can rent, and at certain times you can even go on a segway tour. Search out a horseshoe pit, or visit one of the lakes or pavilions. The Koret children's section of this park is truly phenomenal. There is a carousel, climbing wall, as well as a full playground for your children to enjoy. Depending on when you plan your trip there is also a chance that you can find a really cool art or music festivals.