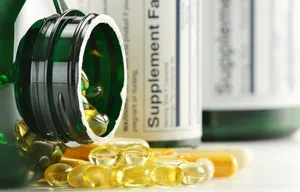 Body Basics Inc has announced a recall for its ACTRA-Sx 500 Dietary Supplement Capsules, Lot 008-A, Expiration December 2013. The capsules are being recalled due to a sample that tested positive for Sildenafil Citrate. This ingredient is most commonly used to treat Erectile Dysfunction. The active ingredient is not listed on the label for this product.
Consumers with diabetes, high blood pressure, high cholesterol or heart disease may be at a particular high risk of illness. Individuals with these conditions often take nitrates as part of their prescriptions. When nitrate is combined with Sildenafil it can lower blood pressure to dangerously low levels.
The recalled products were distributed by Body Basics to independent retailers and distributors in the Los Angeles area. The supplements were not sold online.
There is no definitive way to determine whether the product you purchased is contaminated. As a result, the company is encouraging consumers to contact Body Basics Inc at 800-595-2718 for instructions and return policy.
No known health problems have been reported in association with this recall to date.
Source: Potts Merc