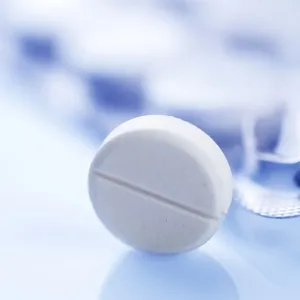 Ranbaxy Inc has recalled 41 lots of their Atorvastatin Calcium Tablet product due to a possible glass contamination. The glass appears as sand-like particles less than 1 mm in size. There is no information about the cause of this contamination. There have been no reports of illness or injury in association with this recall.
The size of the glass particles makes the chance of serious health effects from consumption unlikely. The glass is too small to cause much more than physical irritation. The press release from Ranbaxy states that, "The probability of an adverse event due to consumption of this product is unlikely but cannot be ruled out. Because of the size of the particles which may be present in the affected lots it is unlikely to cause a significant safety concern. However, the possibility of adverse experiences arising primarily due to physical irritation cannot be ruled out."
The calcium tablets are marketed for lowering cholesterol. They are white tablets. Customers who have taken this recalled product and have experienced physical problems in relation to it, should contact their health care provider immediately. If you have experienced problems from this recalled calcium tablet, report it to the FDA's MedWatch Adverse Event Reporting program online here, by phone at 1-800-FDA-0178, or by mail.
The recalled products include: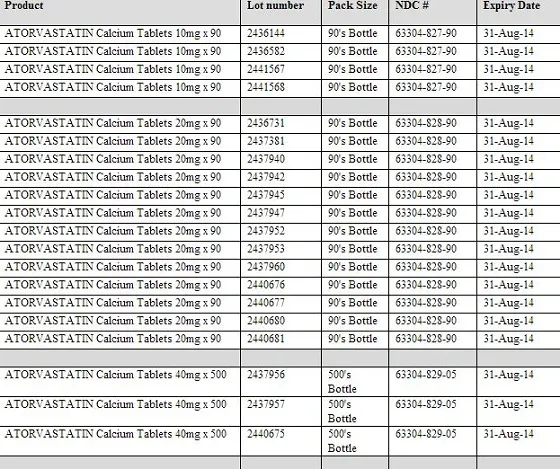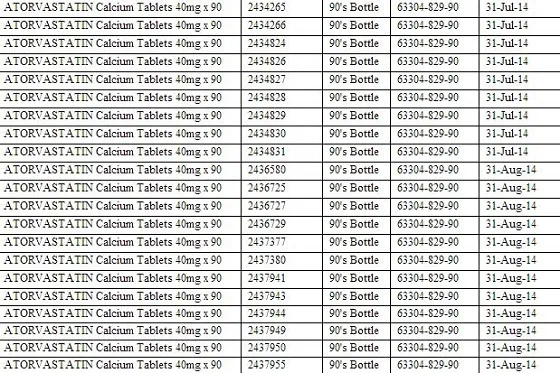 Source: FDA