Summer break is officially here and that means your kids have a lot more time on their hands. So why not use some of that time to really engage their brains? There are opportunities for kids to learn outside the classroom everywhere! Most often it just takes some intentionality to turn an otherwise ordinary experience into an enriching learning opportunity. Check out these ten tips to help keep your child learning and avoid that dreaded "summer slide".
10. Plan educational outings
You've got to get out from your air-conditioned heaven this summer anyway, so why not plan some outings that will be both fun and educational? Check out local exhibits, events, and concerts. Visit historical sites that might warrant a follow-up visit to the library afterward. Kids are naturally curious about how things work (I mean, if they ask "Why?" one more time…), so why not capitalize on their interest? Plan outings to places that offer live demonstrations like a candy factory or- it's like a live version of How It's Made! All these little excursions are like mini-vacations and who doesn't love that?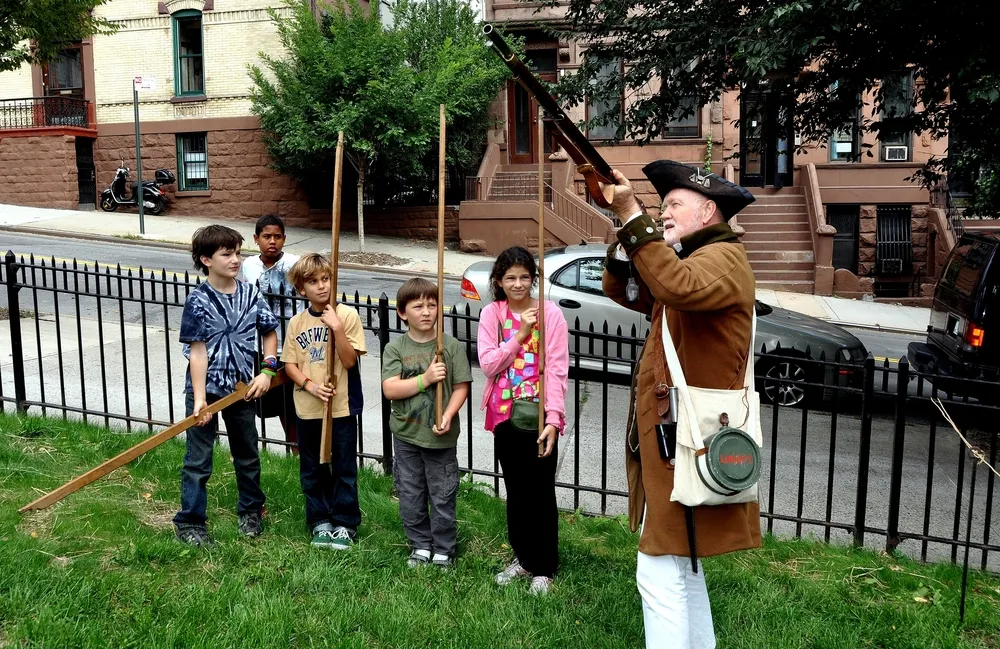 9. Get them reading
Take them to the local library to sign up for a card (if they don't already have one) and let them pick their own summer reads! Think outside of the box too. Comics and graphic novels, magazines, joke books, recipes, movie reviews, poems, sports statistics, board game instructions, and song lyrics all count! Does your kiddo really dislike reading? Put on their favorite movie or TV show, mute it, and turn on the Closed Captioning! Voilà – a new reading opportunity! Or how about subscribing to a children's magazine like National Geographic Kids or Time For Kids to allow them to read about the world? Many libraries also have summer reading programs that provide a reading list, help kids set goals and offer rewards when kids meet those goals. Getting them to read doesn't have to be hard if you get creative!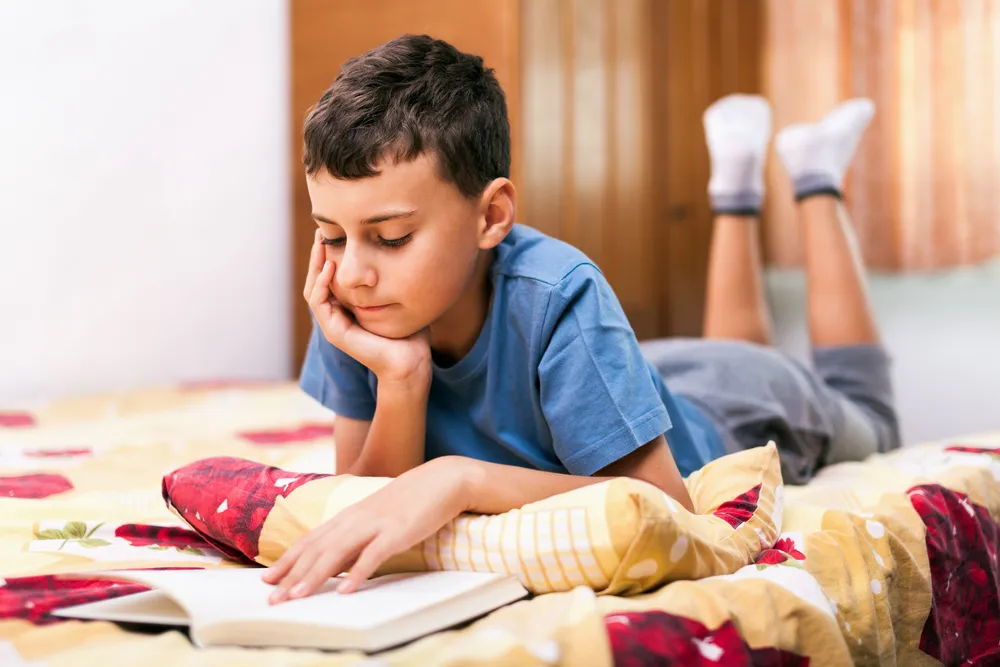 8. Spend more time on passions your kids already have
Does your child love dance? Baseball? Drama? Horses? History? Science? Now that they have more time, find opportunities for them to learn and practice more. Or have they been asking to try something new that you haven't had time to work into the school year schedule? You can plan activities at home, find a local workshop, or even sign them up for lessons or a summer camp! Not sure where to start looking? Many cities have Summer Break Guides that outline all the low-cost activities for kids going on from June to August. Facilitate learning about something they already love to do and it won't take much convincing to get them to keep learning this summer.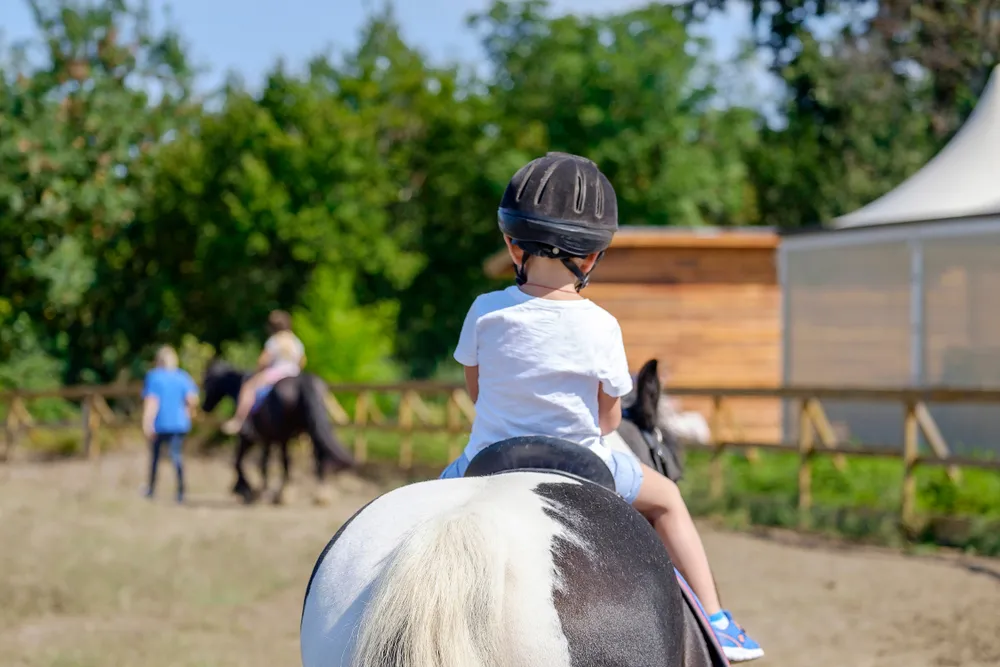 7. Learn life skills
It's never too early to start teaching your child life skills (though age-appropriateness for certain tasks is certainly important). Why don't you and your child plan, plant, and take care of a backyard garden? Why not plan a "Kids in the Kitchen" day and show them how to pick a recipe, make a shopping list, grocery shop, and cook together? Remember to supervise and use your discretion when it comes to your child's abilities. Or what about teaching them basic money management and helping them create a week-long budget for the family? It's easy to incorporate teaching some of these skills into your summer plans.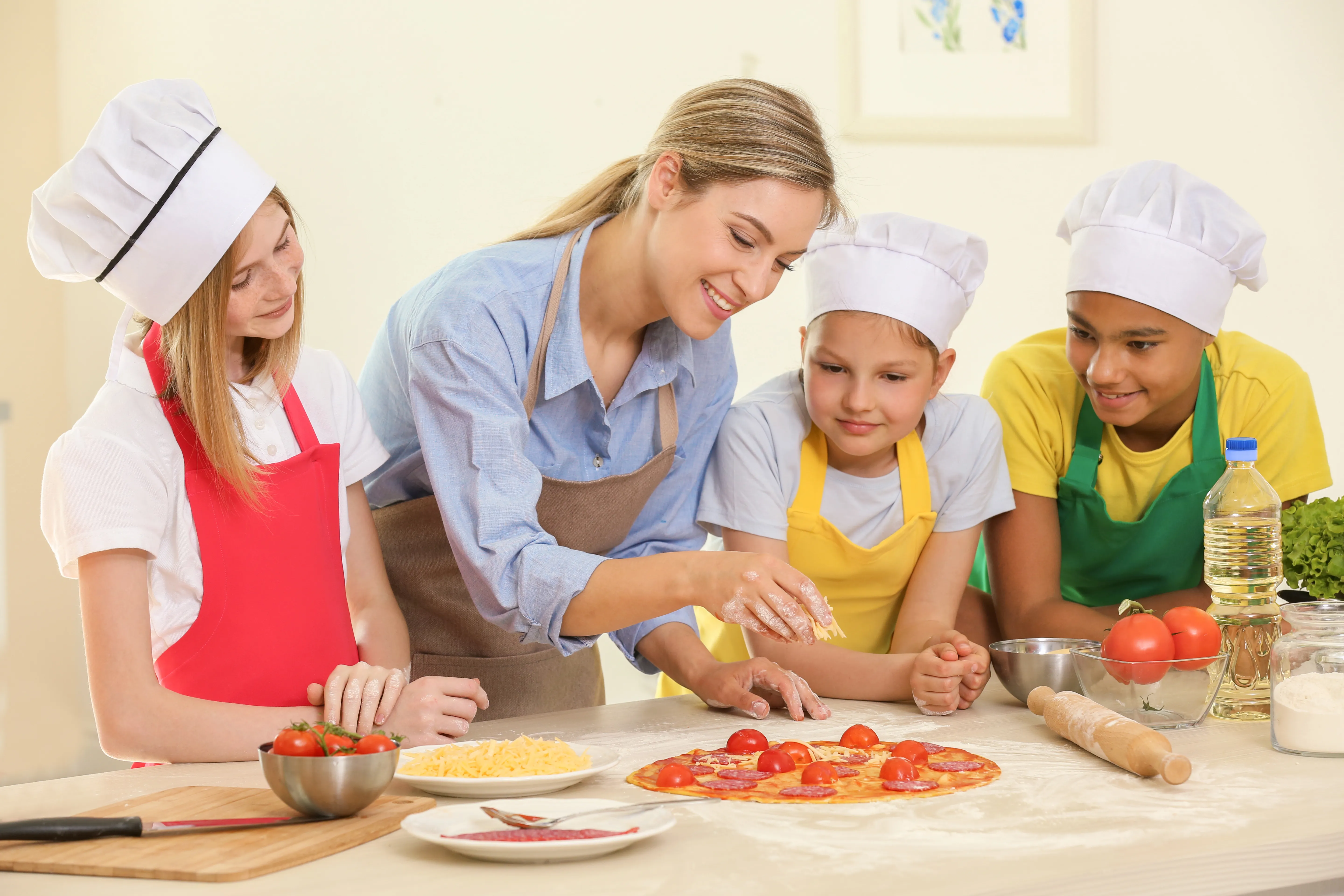 6. Create a scrapbook and journal
Writing is a skill that your child will continue to learn and perfect in school for many years to come, so why not encourage them to practice their skills over the summer break? Have them keep a journal that they can write a few sentences in every day about what they did. Grab a disposable camera for them to document their adventures and they can add those photos into their journal once you've had them printed. This is a fun way to get kids to practice their writing skills in a low-pressure way. I promise you, your child's teacher next year will thank you!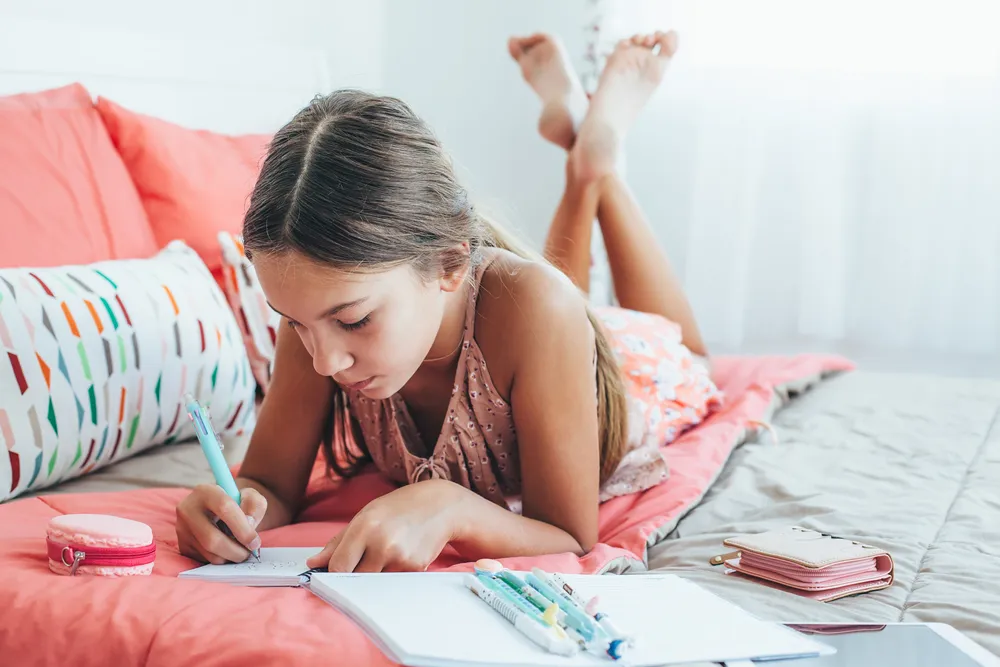 5. Let them help plan the family vacation
Half the fun can start before you actually leave on your family vacation! Make your child a Junior Travel Agent and let them jump into researching what you should do on your trip. This even applies to day trips – just have them research a few different options of where to go and what to do and present them to the family! This is a great way to give kids responsibility and ownership of a project. Plus it may even lighten the amount of work you have to do yourself!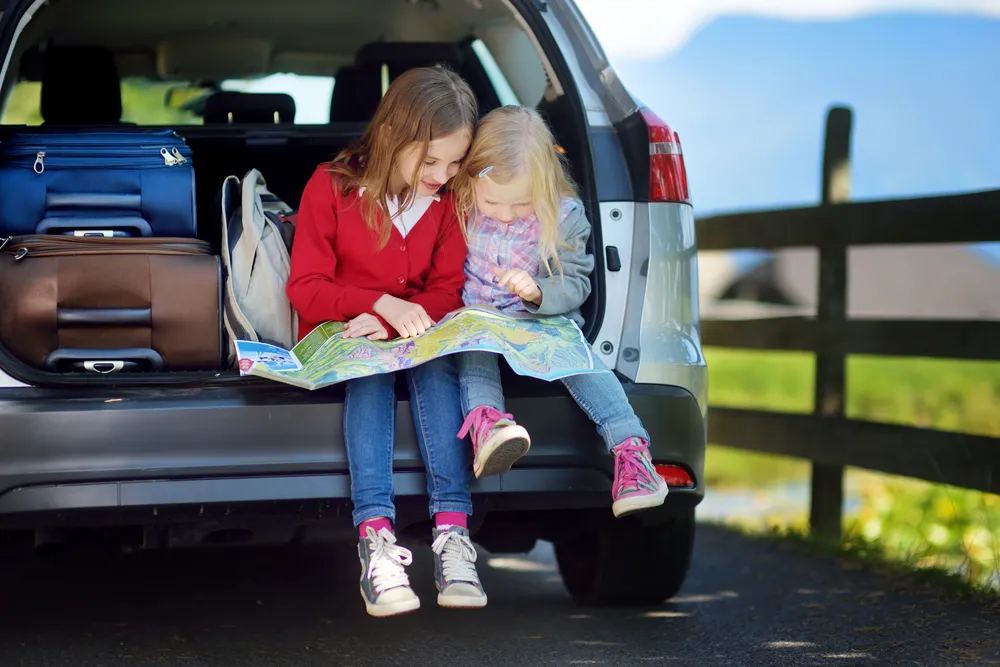 4. Attend local events
Most cities have a long list of summer events, which are great opportunities for your child to learn. Visit a museum exhibit and then spend some time researching the topic together more afterward. Or how about going to a multi-cultural fair to taste cuisine from around the world and then go to the library or go online to learn more about those countries? Or how about visiting local landmarks and then learning more about your hometown? Local events are (obviously) close to home and can be quite low-cost making it a win-win in our books.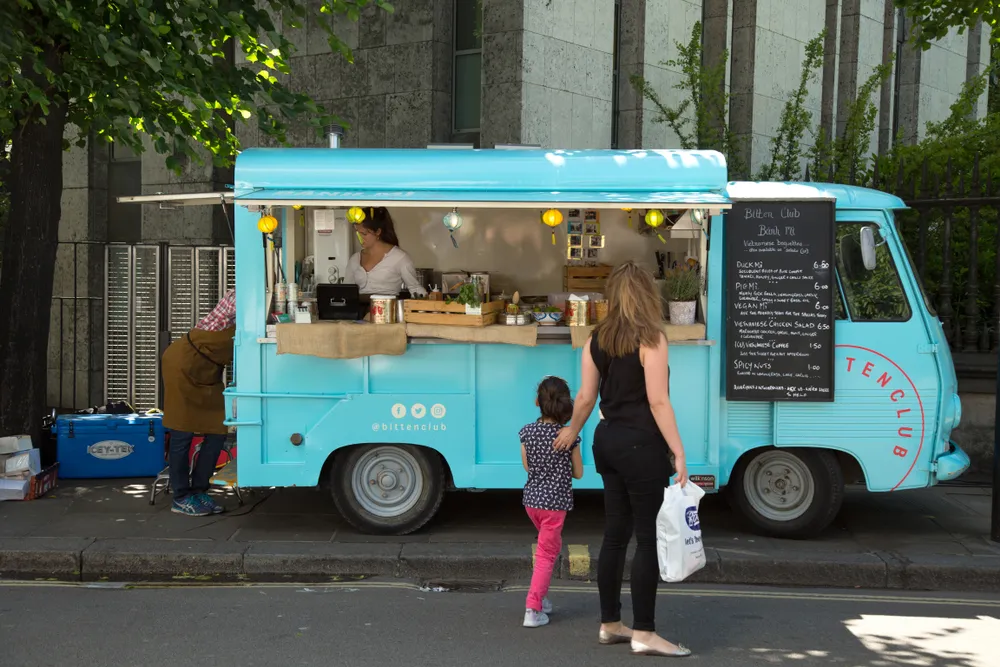 3. Spend more time outdoors
Spending time outdoors has numerous benefits for kids (and adults too!) from physical activity and stronger immune systems to decreased levels of depression and anxiety and improved concentration and confidence. If your kid tells you they're bored, send them outside where they can use their imagination and creativity! Consider planning a camping trip, going for a hike, or taking a bike ride together. Spending time in nature offers opportunities to learn about plant life, animals, and ecosystems, or hone skills like how to build a fire or navigate using a map. If you have a nature reserve or state park close by, check out what offerings they have for kids! Either way, get your kiddos out the door for some good old-fashioned play.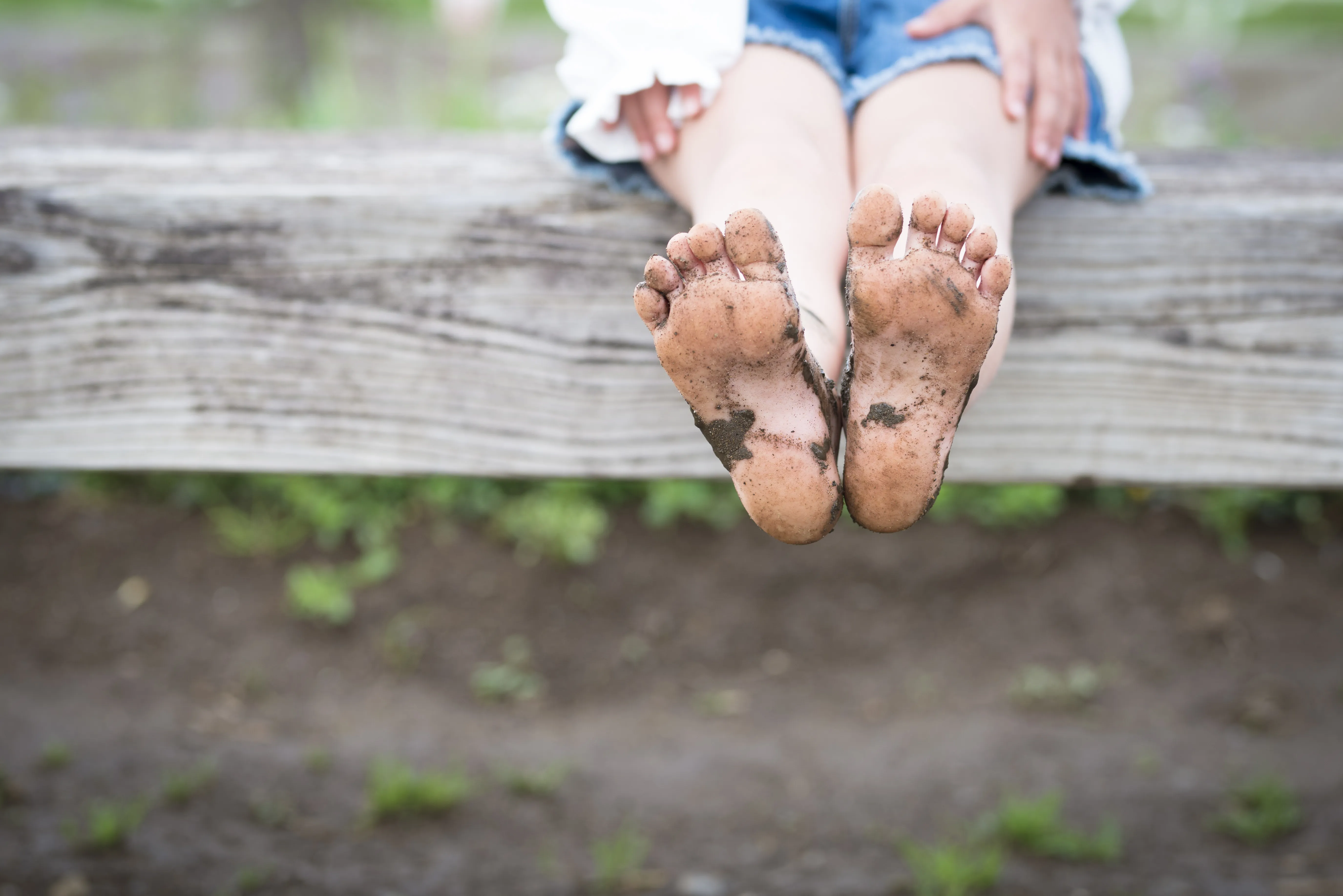 2. Volunteer
Encourage your child to volunteer some of their time this summer break to help those around them. It doesn't matter hold old they are, you can find age-appropriate volunteer opportunities. For older children, go volunteer at an animal or homeless shelter, or give them small change for chores they do around the house and then going grocery shopping to buy items for those in need with their earnings. For younger children put some gloves on and go clean up your favorite park, or deem one day a week a Random Act of Kindness Day and choose a small act to complete together! There are endless ways to encourage your child to be generous with what they have! Community service can help them gain new skills and self-confidence, as well as reflect on the positive things in their lives and build empathy for others.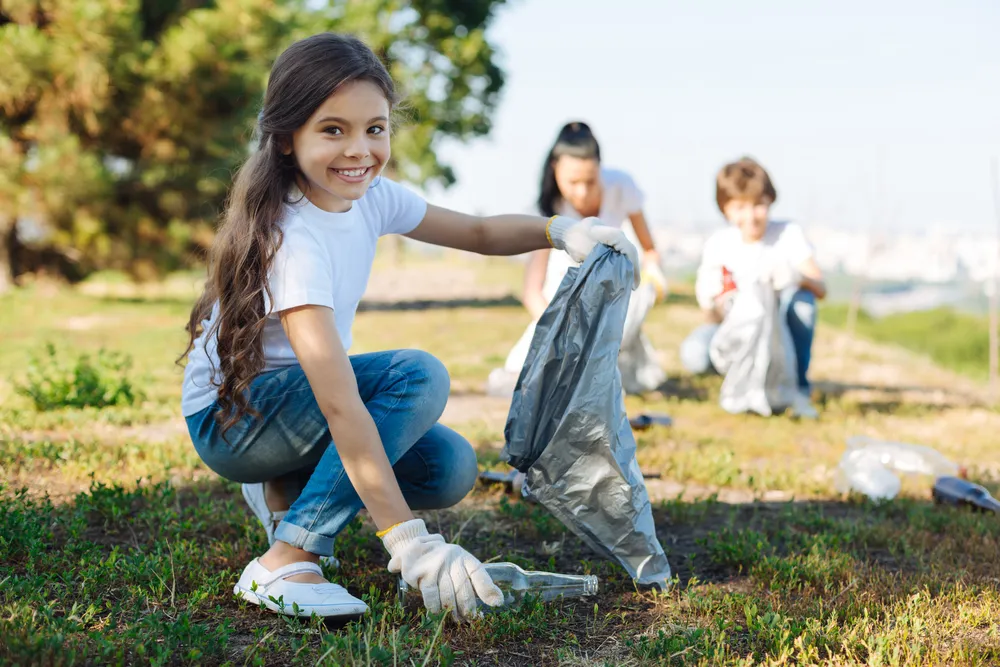 1. Turn screen time into learning time
It's inevitable that your kids will spend time in front of some type of screen this summer, so why not turn, at least some of that time, into productive, educational time? Download games from the app store that will teach your child skills like money management, math, shapes, colors, languages, music, and so much more. Mix in TV shows and movies that are educational or teach moral lessons that are important to you. Afterward, ask them questions about what they learned, how it made them feel, and practice skills like summarizing. Screen time doesn't have to be a waste of time!