Summer break has begun and while the first couple weeks may be going well it's only a matter of time before the novelty of it starts to wear off and your kids realize they're bored. That usually leads to whining, begging, and other behavior that will just about make you pull all your hair out. While you're going to need to embrace the chaos to some degree, these 12 tips should help you take on the holidays and ease the chaos, even if it's just a bit.
12. Don't throw structure out the window
The summer break often means there are fewer schedules to keep. While that can be a wonderful break, kids need structure to thrive. Your summer schedule can definitely be less rigid that your school year schedule, but consider keeping or creating some markers that help kids know what to expect. Those markers can be things such as meal, bath, or bed times, but you can also create fun ones such as a trip to the local library two mornings a week or swimming at a public pool on Thursday afternoons! Knowing a rough outline of the day can help manage kid's expectations and will also give both them and you something to look forward to on the more challenging days.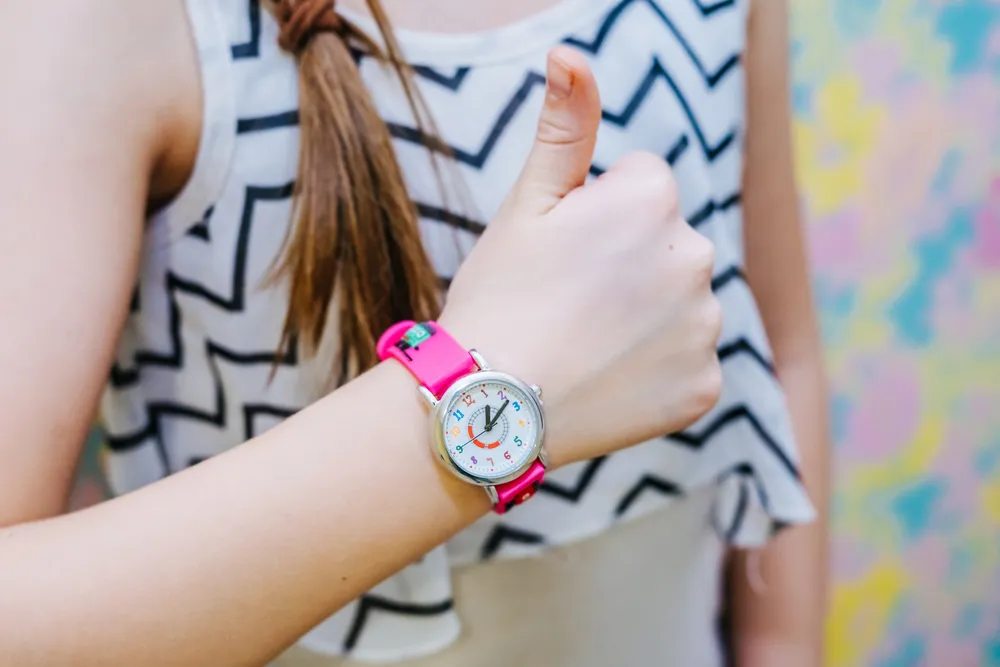 11. Send your kid to camp
Going to camp is a classic childhood experience and for good reason! Your child gets to experience something new away from home, make new friends, perhaps learn some new skills, and parents get a break! Overnight camp can be pricey, so if that's not feasible look around for local day camps to enroll your kid in. Do they have specific interests like soccer, drama, or science? There are many camps that focus on one interest that may appeal to your kid.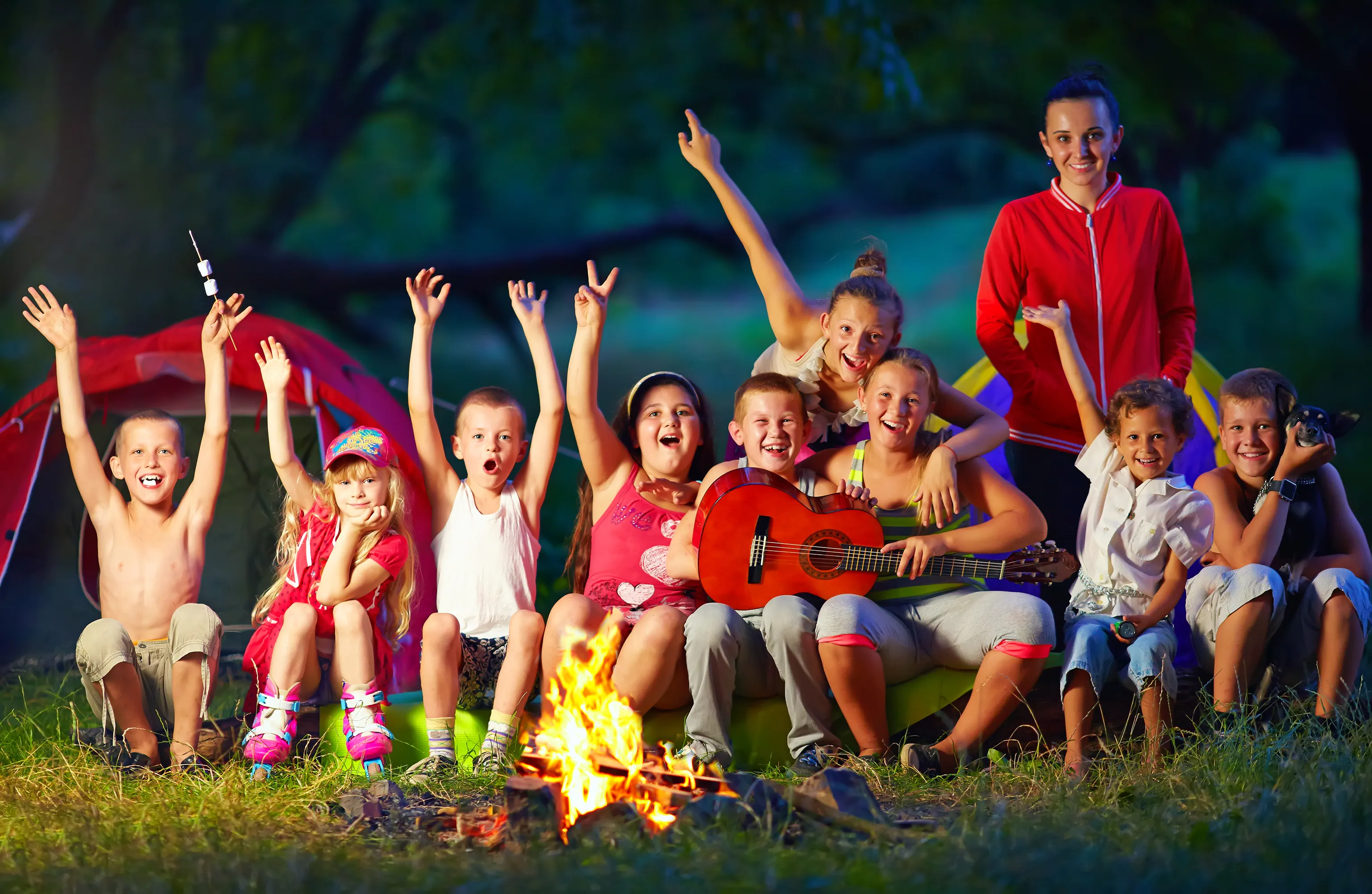 10. Keep them learning
Work in a little bit of structured learning time, even if it's just half an hour a day. There are many ways to incorporate education into their days, both formal and informal. You could grab some activity books that start to prepare them for the math or writing skills they'll be learning when the next school year starts or plan outings to local museums or historical sites. You can also opt for more informal learning opportunities such as taking a nature walk or baking, gardening, or sewing together. Incorporate a mix of the two to keep that little brain engaged and working over the summer!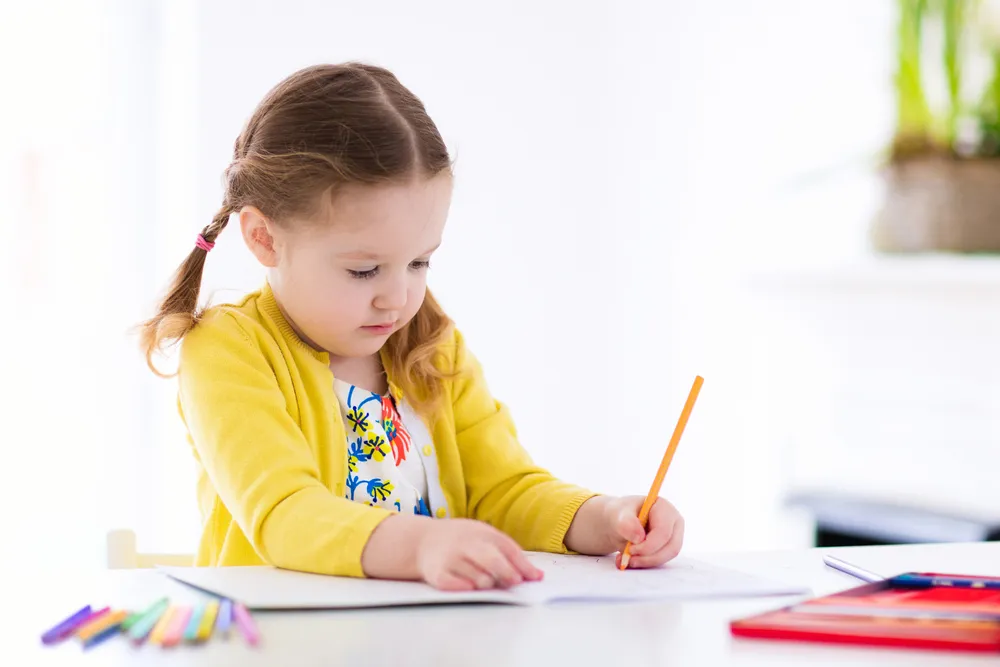 9. Come up with a list of things to do ahead of time
At the beginning of the summer break, brainstorm a huge list of things your child can do this summer. Include everything you can think of: big and small, indoor and outdoor, at-home and away-from-home … write all of it down! You can reference this list later on in the summer when you're tired of coming up with things to do. Or better yet? Take that long list and separate it into smaller lists that are grouped by theme or where or when they take place. When you're planning out your week or your kiddo tells you they're bored, you can ask them to pick an activity off of the "quiet time list", "outside play list", or "creative time list". My personal favorite? The "things to do while mom sits down and drinks a glass of wine" list.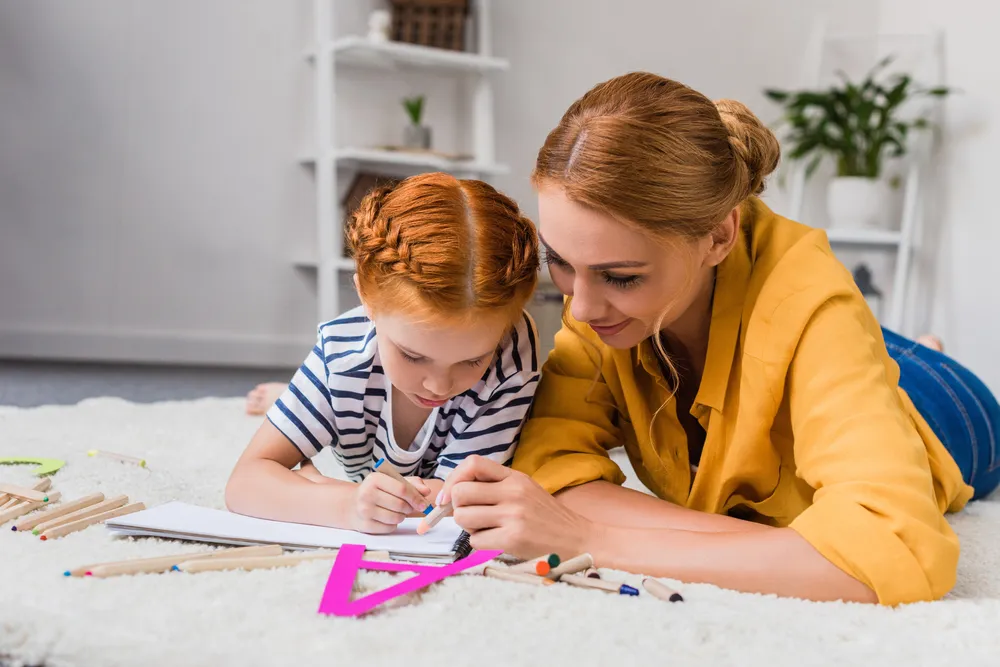 8. Get them a (small) pet
This may sound like a terrible idea but stick with me. There are so many ways that having a pet benefits a child (read more about that here) from reducing anxiety to teaching responsibility, but having an animal to care for also keeps them occupied! There's no need to overcommit and get a puppy, but a small animal that requires an amount of care that your child can handle is a great way to keep your kid busy this summer. Over the course of my childhood, I had tons of small animals, from fish to gerbils to rabbits! I loved having something to care for and playing with my various pets kept me occupied and out of my parents' hair for hours upon hours! Better yet? Ask your child to thoroughly research pets for a week or two (how long they live, what the care is, approximately how much they cost, etc.) and then choose one together. Still unsure? Start small with an animal that has a shorter lifespan (though sad, it means less of a commitment) and consider going to your local animal shelter to adopt instead of shop!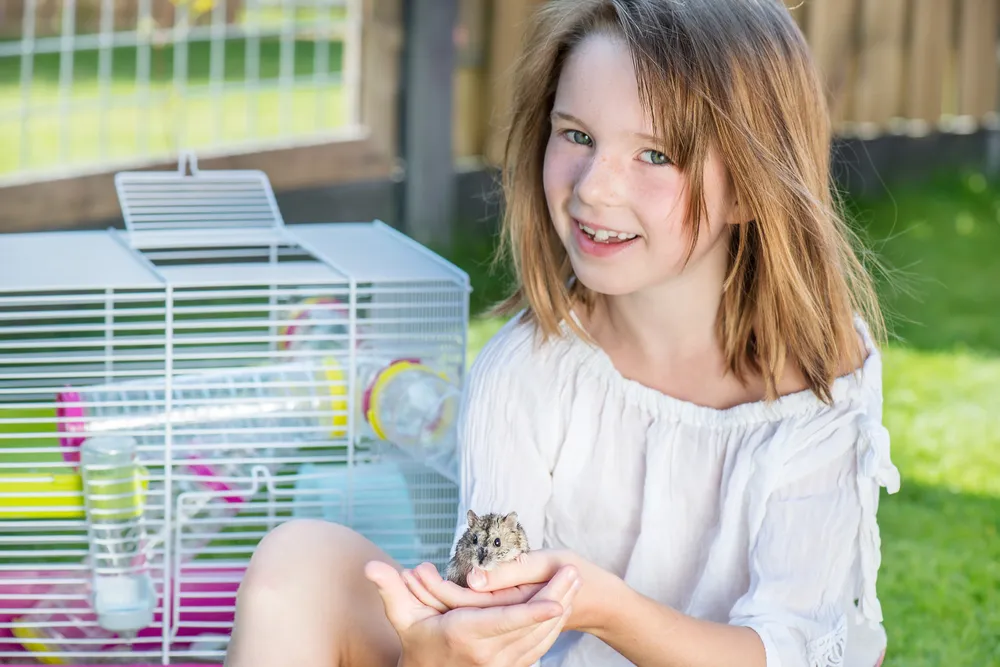 7. Invest in a hobby that requires minimal supervision
Your child might already have an obvious hobby that fits the bill. If not, figure one out together! Some ideas include reading books, writing, photography, coloring, drawing, or playing an instrument, but the list really is endless. Just choose something age-appropriate so that it truly requires minimal supervision. Having your child have a hobby like this is also good for when you're sick but still on mom duty!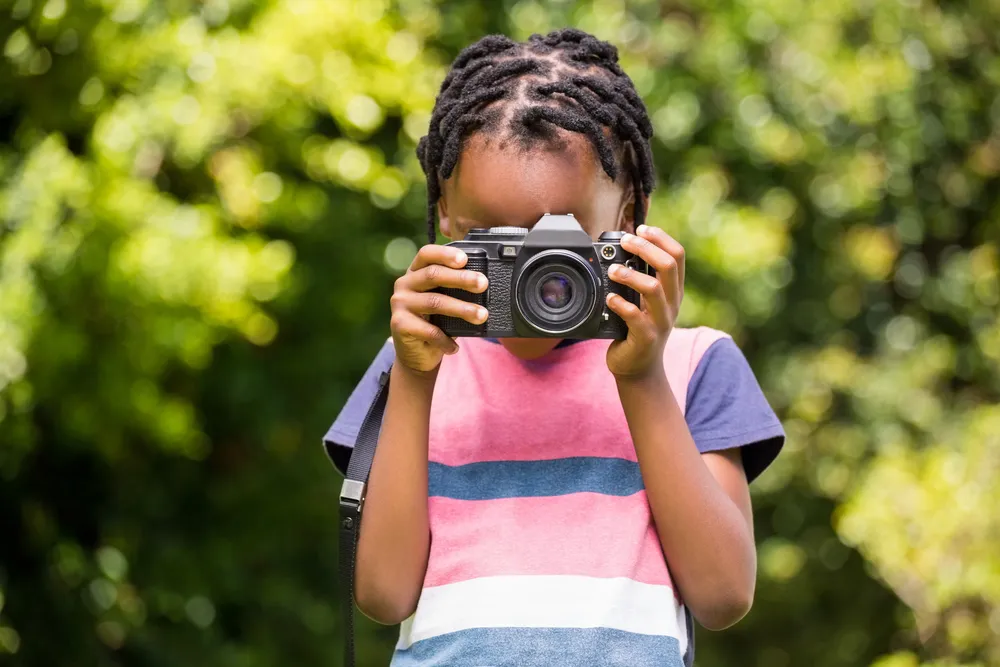 6. Establish screen time limits
Your kid's dream summer plans may include unlimited screen time, but we all know that's not the best thing for them. Increasing screen time for the summer may happen out of necessity but exercise moderation. Setting and communicating a daily limit will hopefully result in fewer meltdowns when you eventually tell them screen time is up for the day. If your child wants more time to watch their favorite TV show or play a video game, consider creating a way for them to earn it, such as completing chores (outside of their regular contributions). Also look for ways to enhance screen time, such as buying a new game on the app store that's (secretly) educational or inviting your child's friend over for a movie night!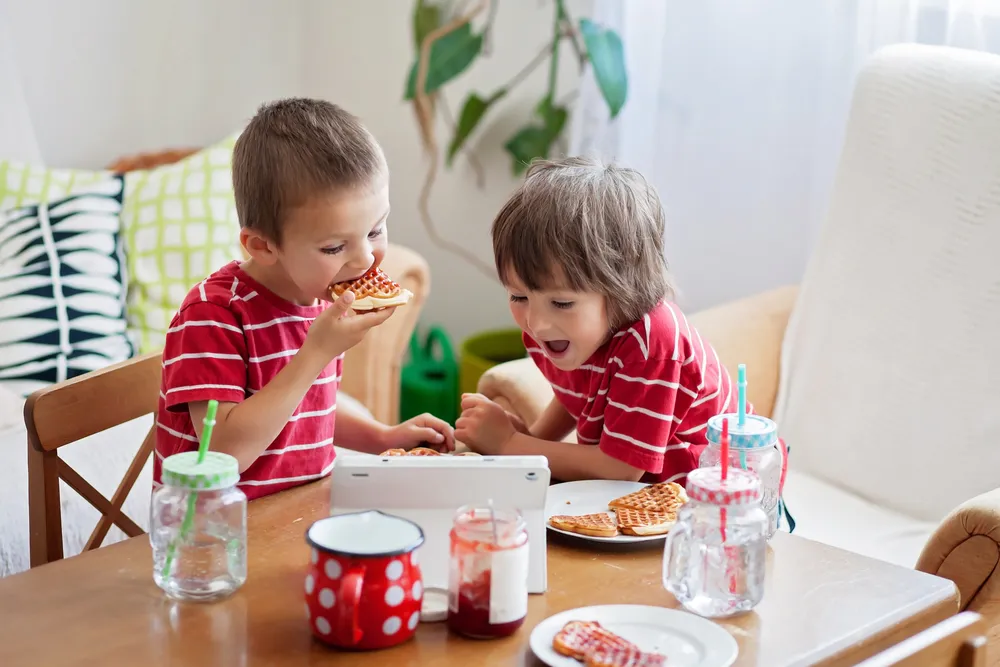 5. Get them active
Kids need to burn off all that energy somehow and screen time won't accomplish that! Whether it's organized sports or just running around the yard with friends, send your kids outside to play this summer. The health and wellness benefits of physical activity are numerous, but practically, it will also just help tire them out! Not only will that (hopefully) make bedtime go more smoothly, but normalizing time spent outdoors will save you later when the dreaded "I'm bored" complaints start to happen. Exposing children to playing outdoors early in life also teaches them to value nature, which is an important life lesson.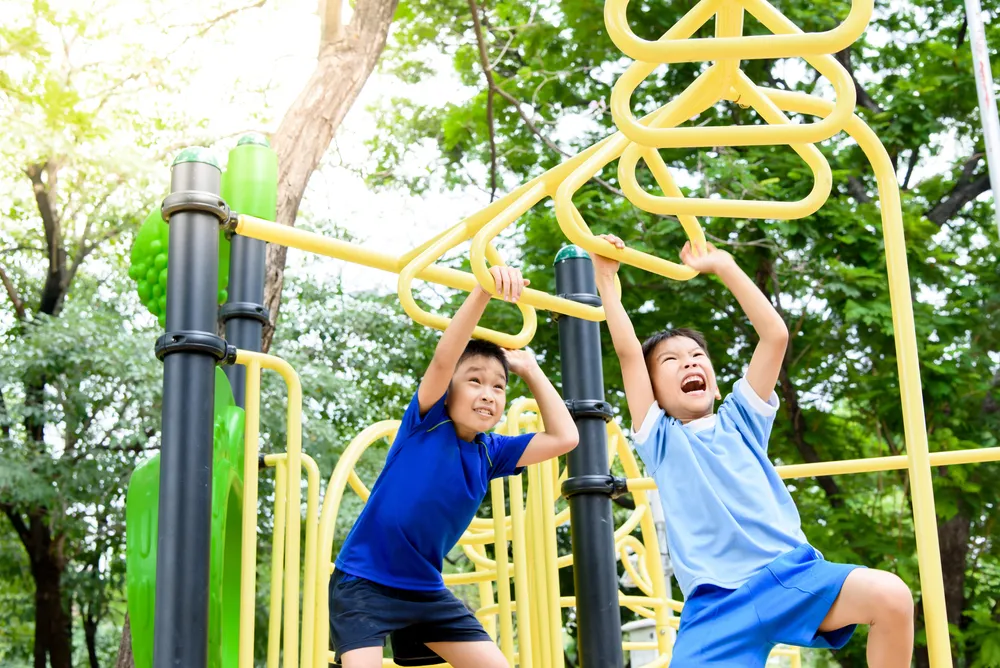 4. Prepare for the inevitable snack attack
It's summertime, which means that your kids are going to ask for a snack every five minutes. You might feel like you're going crazy. But there are a few things you can do to deal with this! Teach your kids how to make some age-appropriate snacks by themselves and make sure the ingredients for those snacks are within reach in the kitchen for their height. Check out a list of 13 Delicious Snacks Kids Can Make Themselves here! Another great idea is to whip together a snack platter in the morning that the kids can graze on all day. Put a mix of healthy and treat snacks on it, such as deli meat, cheese cubes, cut up vegetables and fruit, dip, crackers, chips, fruit gummies, and cookies. Your kids will likely reach for the more unhealthy snacks first, but by putting out all the snacks at once and communicating how the day's munchies will work, they know your expectations and are less likely to constantly be telling you they're hungry. And if they do, you can just point back to the platter sitting on the kitchen table.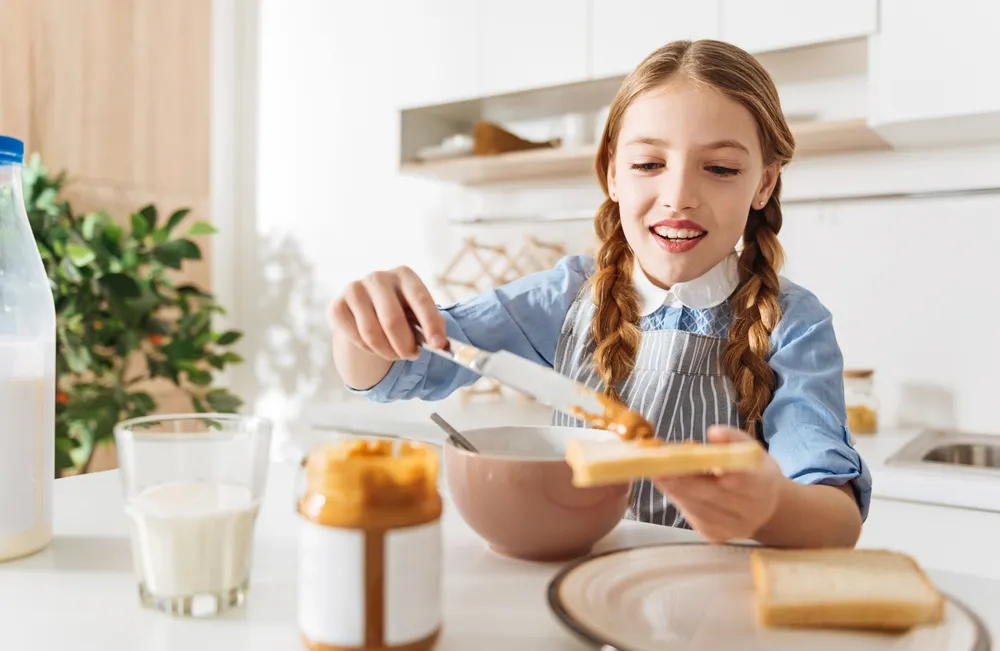 3. Help your kids create a rainy day list
Rain rain go away, come again some other day … when you don't have kids who are going stir-crazy inside! A rainy day list is quite literally a collection of activities that kids can do indoors when it's raining. Want to make it more exciting? Create a bin filled with movies, games, toys, and activities (even if they're just from the dollar store) to do that can only be opened when it's raining. Doing this preserves the novelty of those items, which hopefully means you won't hear "I'm bored" quite as often when you're stuck inside!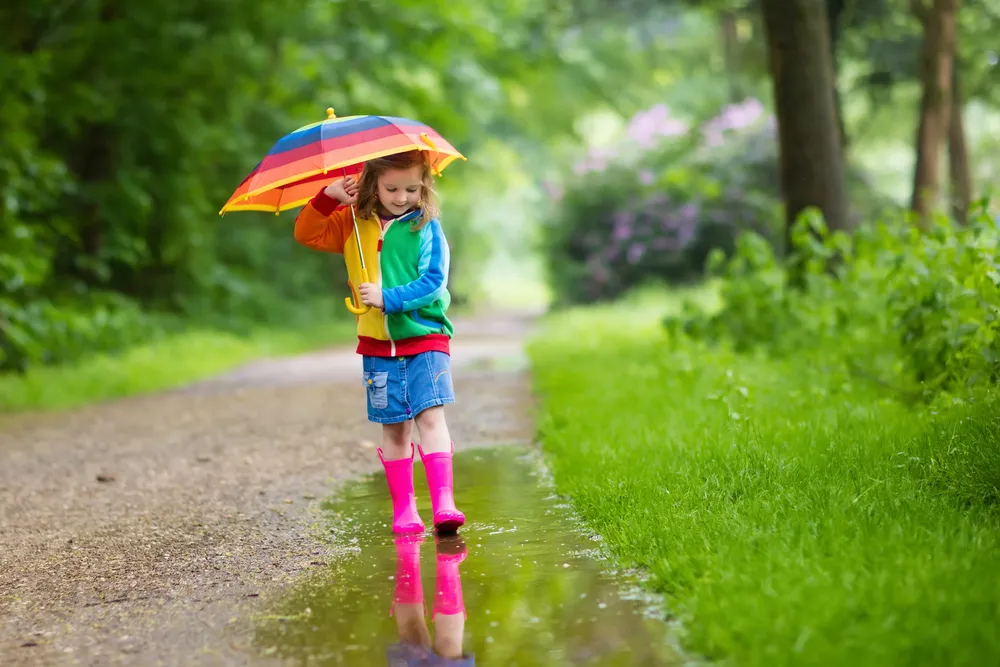 2. Reframe the situation and take time to be grateful
This might sound both cliché and unrealistic, but ultimately this practice can really benefit your mental health. When things get stressful and you feel like you're about to pull all your hair out, tell your kids that mom needs a moment to herself, take some deep breaths, and try to focus on the bigger picture. Take time to acknowledge the difficult, but choose to savor the good. Instead of focusing on how being home with the kids is exhausting, savor the fact that you can be present during these years. Or if you're balancing work and parenting, be grateful that you can provide for your children and give them opportunities that they wouldn't have if you didn't have an income. This also models self-care for your children, which is a great thing for them to start learning the importance of young. Another way to help deal with stressful situations (and one I try to practice myself) is to keep a gratitude journal. Every day, whether it's as things come to you and when you sit down to write intentionally for a few minutes, jot down a few things you're thankful for. Counting your blessings goes a long way! Remember, the days may seem long but the years are short.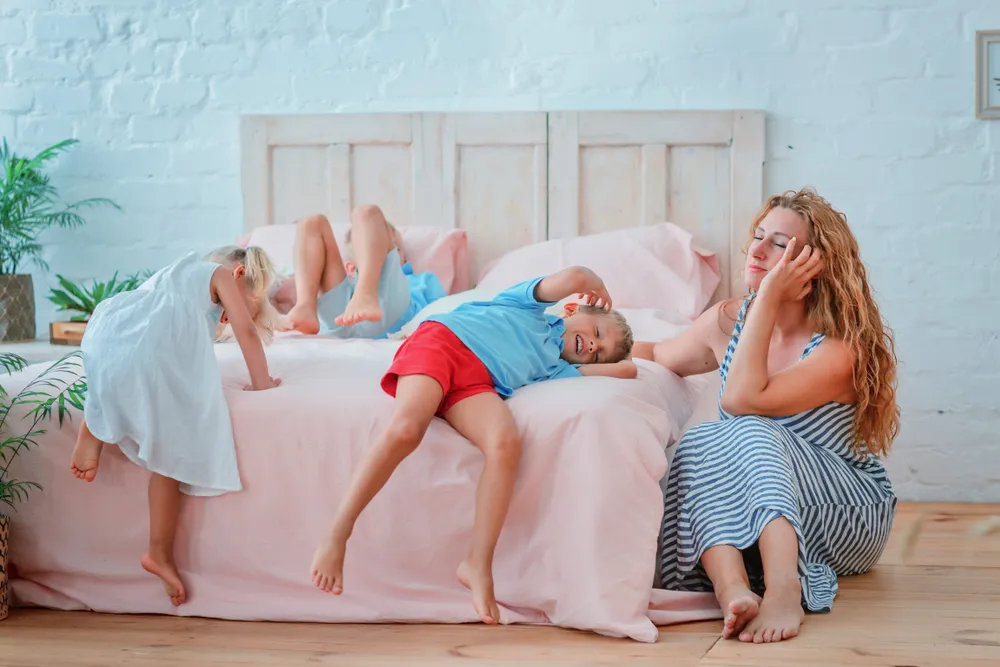 1. Don't forget about self-care
Taking some time for yourself is important; perhaps even more so when life gets stressful. Self-care doesn't need to look glamorous, but it definitely means taking some time for yourself to ensure you're needs are met. This isn't selfish! Get creative! For example, many gyms offer childcare options, so why not add that to your membership for the summer? You get to spend some time away from your kids and workout (and maybe relax in the steam room too), which is good for your mind and body. Not comfortable with that? I know plenty of mamas who workout at home and get their kids to work out with them! Another great way to practice self-care is to give yourself something to look forward to, whether that's a glass of wine on the porch after the kids have gone down to bed or a big family vacation planned for later in the summer. Self-care is personal, so sit down and take stock of what you need to get through the next few months!