Rain or shine, there are plenty of fun things to see and do with the family when visiting beautiful Vancouver, British Columbia. All year round, there are some wonderful options for all ages to enjoy, so even when the weather is unpredictable, you really need not fear! Here are 25 things to see and do in Vancouver with Children!
25. Granville Island — The Public Market
Granville Island is located across False Creek from Downtown Vancouver, under the south end of the Granville Street Bridge. Technically a peninsula, not an island, Granville Island was home to many factories, plants and sawmills in the early 1900's — quite different from today — as it is now home to 300 businesses, studios and facilities. Despite this, the destination still retains an old-fashioned, timeless feeling, and is a favorite hotspot for locals and draws in 10.5 million visitors each year. The Public Market opened in 1979 and was an instant success. It acts as a hub of activity, but is also one of Vancouver's most important cultural districts with theatres, artisan workshops and craft studios, including glassblowers, potters, jewellers and even broom makers ply their crafts!.
The Public Market is the biggest attraction on Granville Island. Housed indoors, there are endless rows of stalls that feature produce, gourmet foods, baked goods, and seafood. It is often described as a "food lover's paradise". Moms and dads, don't forget to fill your glass while you're visiting! The area is home to an artisan sake maker, a spirits distillery, and two breweries! Outside of the market, you can catch a show at one of the many theaters, browse an art gallery show or, if you are craving a little outdoors adventure, go on a kayaking or paddle board tour or try some SUP Yoga!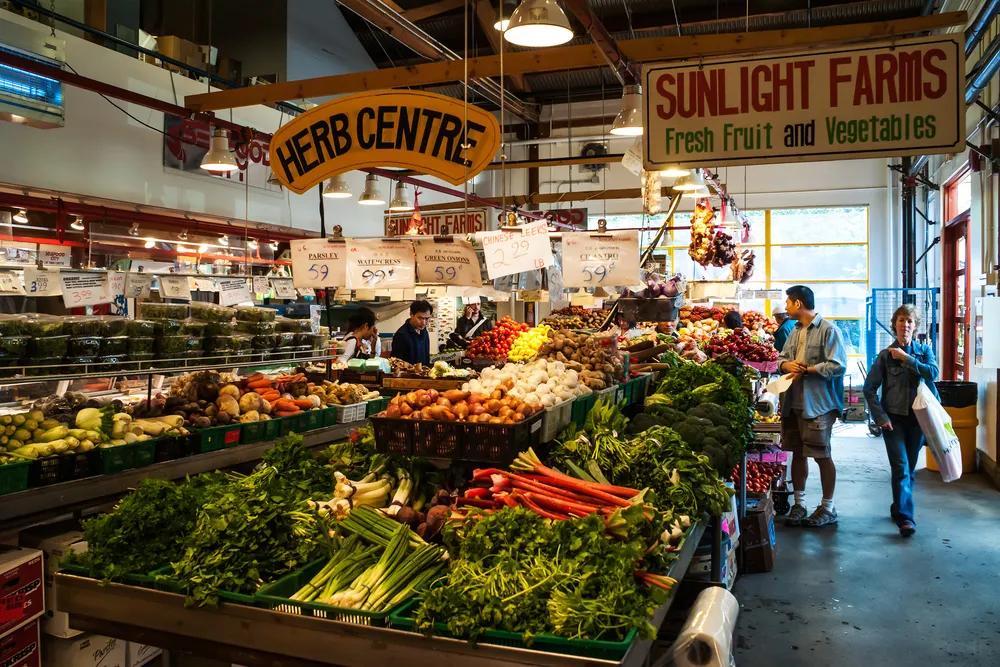 24. Granville Island – Festivals
Granville Island hosts a myriad of festivals, so be sure to check out what might be going on during your next visit to Vancouver. The Vancouver International Jazz Festival occurs each summer, which showcases some of the best jazz talent in the world. Vancouver's famous three-day arts and cultural festival – Winterruption, is another rockin' festival that will have you and the family hanging out stage-side!
During the Chinese New Year you will find dragons dancing and clowns running wild during the Vancouver International Children's Festival. All of these festivals held throughout the year really contribute to the island's overall magic! With the island's super fresh foods, diverse array of music, its rich entertainment and exciting attractions — it is no wonder that people (young and old) visiting the island always want to come back.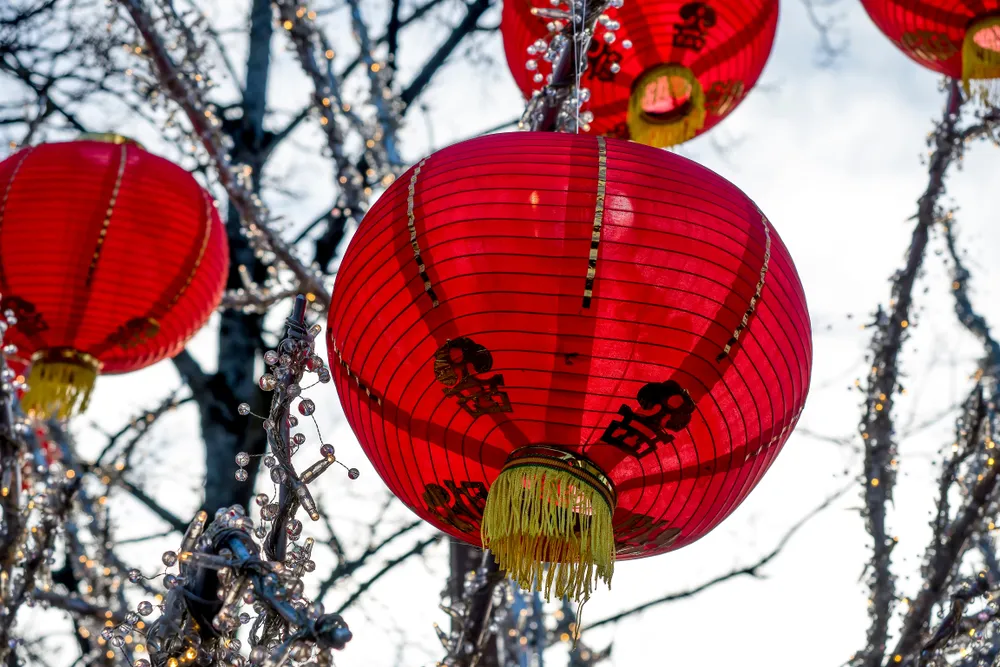 23. Granville Island – Kids Market
There is no better place to take your little ones than the Kids Market on Granville Island! There is something truly special and playful about the atmosphere — it really speaks to the children who visit, and greatly caters to their imagination! The Kids Market is an all-out playground for young children and is such a special place for all things kid-related! Kids can romp around in the ball pit, play in the arcade, express their creativity in the interactive craft shops, or shop at any of the wonderful shops selling handcrafted toys, clothing, candy and other kids' stuff!
Located next to the pond at the entrance to Granville Island, the Kids Market boasts over 25 shops, services and activities for children and their families. The Kids Market is housed in an old factory, two annex buildings and a train caboose! Regroup for a bite to eat or to simply relax after all of the hustle and bustle at the outdoor patio next to the pond! The Kids Market is a perfect place to take the kiddos — rain or shine!
22.Granville Island Water Park
Right next door to the kids market on Granville Island is the Granville Island Water Park. Part of the False Creek Community Centre, this full water park opens the Victoria Day long weekend through the end of June, and then opens 7 days a week from the end of June through the beginning of September. The community centre also features a Spray Park (no waterslides) open mid to late June. Be sure to visit the website for specific dates.
Pack your bathing suits, towel and sunscreen before visiting the largest free water attraction of its kind in North America. With its painted pavement, water pipes, slide, fire hydrants, sprays, and its own special area for toddlers, it has something for kids of all ages. Do note, that children must be 3 feet 6 inches to ride the water slides! Little ones will have an absolute blast cooling off at this Vancouver hot-spot during the warm summer days and is a must-visit spot for families with young children when visiting the area during May to September!
21. Stanley Park
Located in Downtown Vancouver, Stanley Park is a beautiful green oasis for city dwellers and visitors to the area to visit that stretches over 1,000 acres of land! Lord Stanley of Preston opened the park in 1888, and at the time it was considered a haven for gathering various materials and food. Today, the park is home to a whopping half a million trees, the Vancouver Aquarium, the Malkin Bowl, carved totem poles, monuments, beaches, a lighthouse, and plenty of beautiful trails to enjoy the beautiful landscape and the wonderful fresh air.
The park also features a playground with a vintage fire engine, a pool and water slides! When your kiddos legs get tired from all the activity, step aboard an old-fashioned horse drawn vehicle that meanders through the park! A professional guide fully narrates the tour, which highlights Deadman's Island, the Vancouver Harbour, Lions Gate Bridge, and the coastal red cedar forest! The tour departs from the Coal Harbour parking lot beside the information booth on Park Drive, east of the Vancouver Rowing Club; no reservations are required!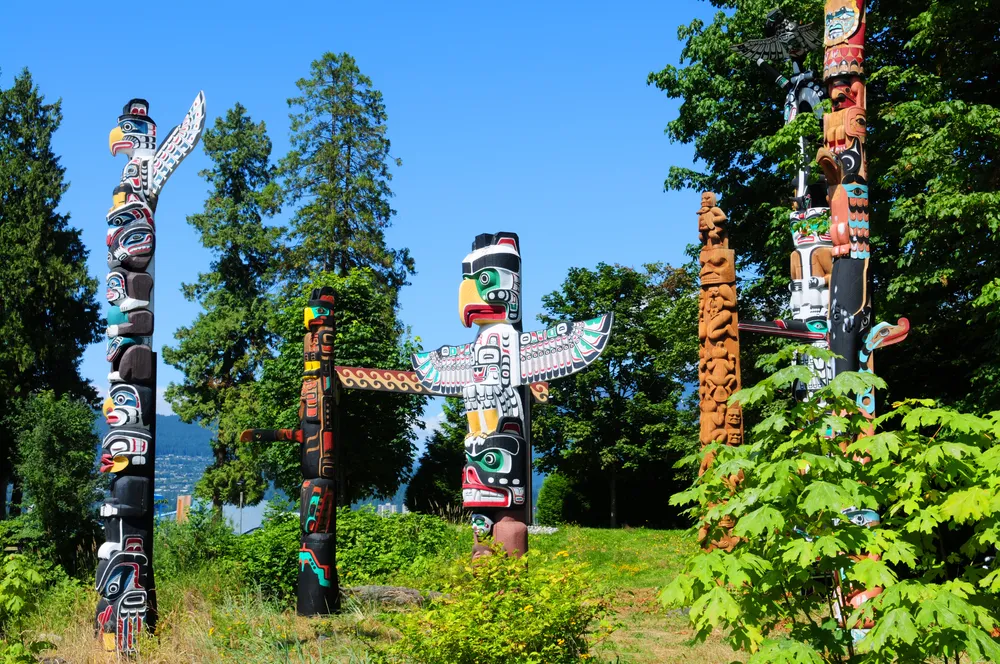 20. Hike the English Bay Seawall
If hiking through forests isn't for you, you can walk, run, cycle or rollerblade the 5.5 mile (8.8 km) seawall around Stanley Park. This is a lovely jaunt perfect on a sunny day! While you venture around the Seawall stop to enjoy the scenery at the benches, beaches, and scenic spots along the way. Wherever you decide to stop, epic views are guaranteed!
If the sun is shining and the temperature's rising, pack your towel and swimsuit and take advantage of the sandy beaches and cool ocean waters. The Seawall is enjoyable for all ages and athletic abilities.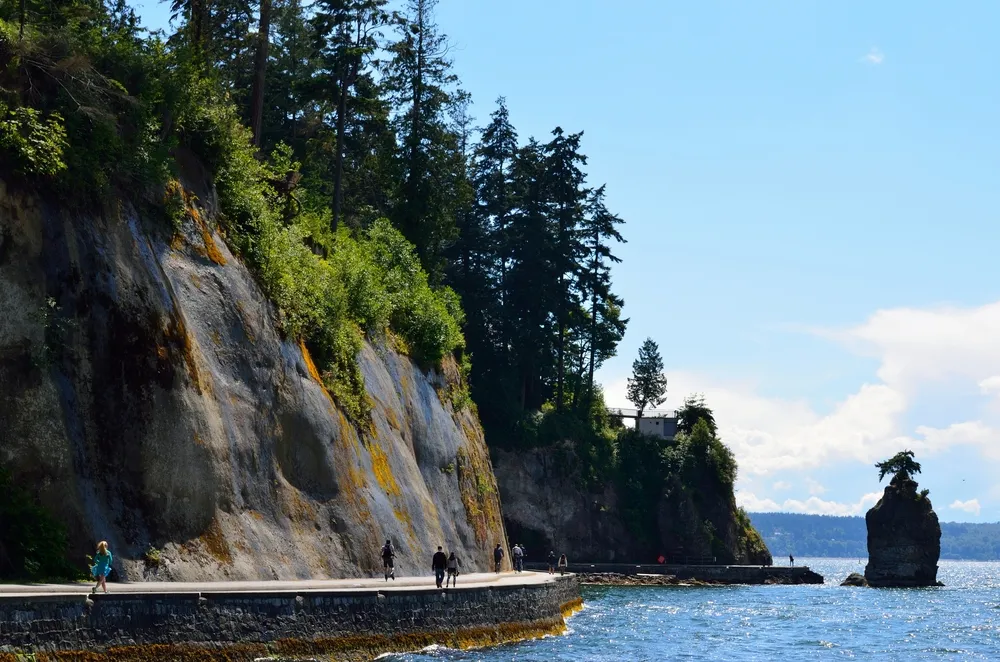 19. Vancouver Aquarium
Home to over 50,000 of British Columbia's most interesting aquatic creatures, the Vancouver Aquarium is a wonderful place for the whole family to enjoy! The Vancouver Aquarium is a non-profit organization that partakes in worldwide marine mammal rescue and rehabilitation projects. Inside the aquarium children and parents will be mesmerized by the jellyfish, entertained and educated at the daily dolphin, beluga whales, and sea otter shows, and the many other exhibits, galleries, and wildlife talks put on!
The Aquarium even has a Family Program. Where parents and children can join in for some fun that can include crafts, singing, puppet shows, games, and make-believe journeys. This is recommended for children eight and under, and it is truly a great opportunity for youths to learn about the aquatic world while having fun with their family!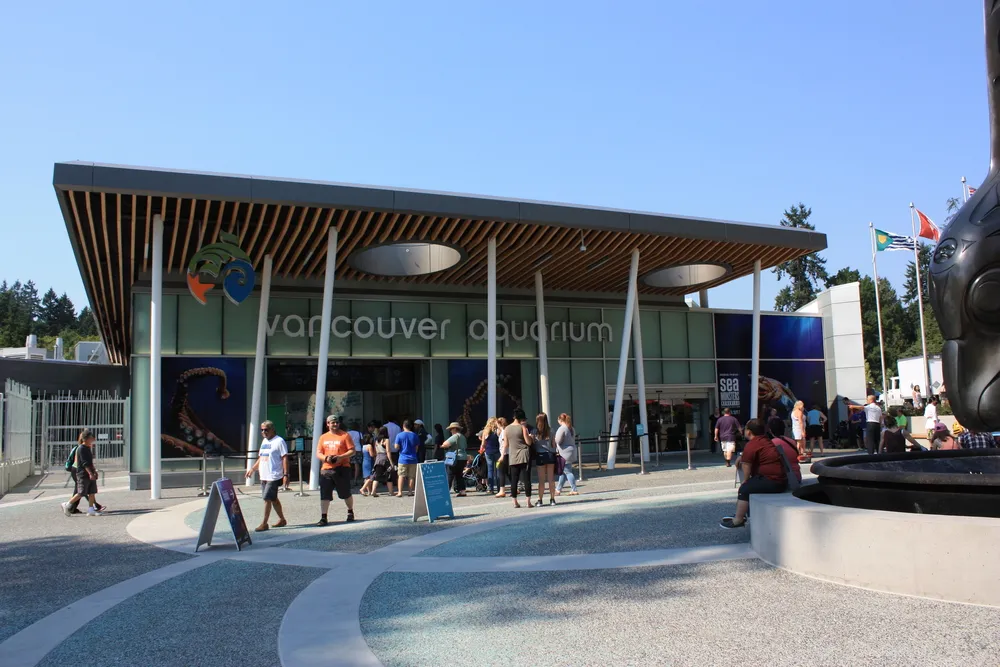 18. Capilano Suspension Bridge and Park
Just 20 minutes from downtown Vancouver is the area's most famous attraction — the Capilano Suspension Bridge! The original bridge was built in 1880, however since been replaced. Swaying 230 feet (70 metres) above the Capilano River, this famous cable bridge sees some 800,000 visitors each year. It is a plank and cable bridge that stretches 450 feet from one side to the other.
Other popular attractions in the park include the world's largest collection of privately owned totem poles, totem carving demonstrations, hiking trails, two restaurants and a gift shops. This is a beautiful attraction, whether you are brave enough to trek across the bouncy suspension bridge, or just stare at it from the sidelines! If you are brave enough to cross, you can take it one step further and explore the Tree Top Adventure — a network of smaller suspension bridges strung between the trees — some reaching as high as 80 feet (25 metres) above the forest floor. This outdoor playground is not only fun but beautiful! There is even a thrilling Cliffwalk, jutting out from a granite cliff face high above the canyon below. During peak visitor season, there is a complimentary shuttle that picks you up from downtown and drops you off at the bridge. It will also take you back to the city when you've finished!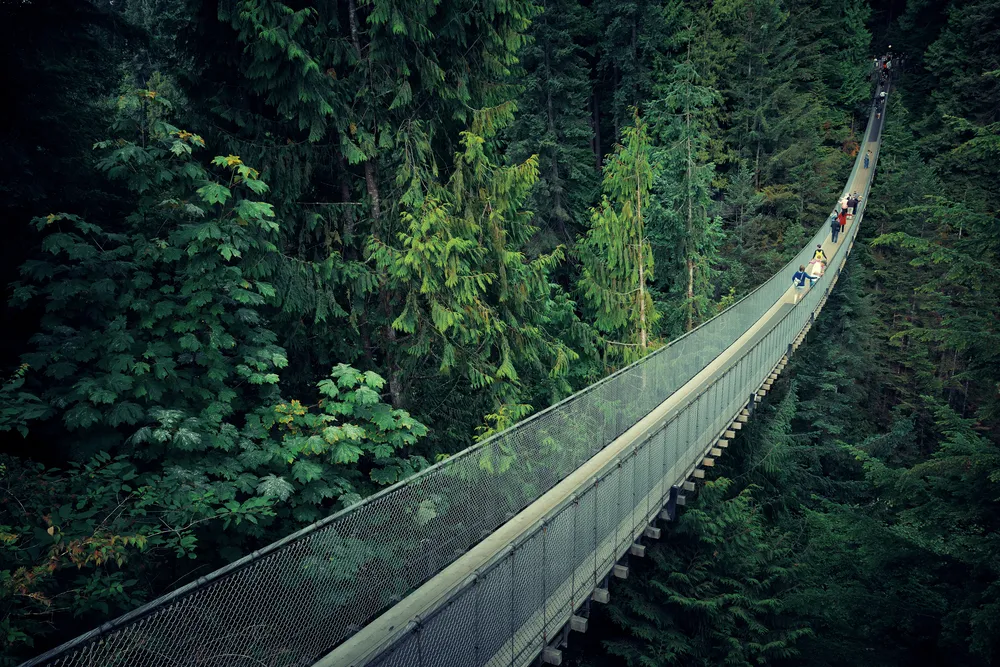 17. Science World at Telus World of Science
Science World, also know as Telus World of Science, is guaranteed to excite and entertain people of all ages with its cool, interactive and educational exhibits. Science World is always keeping things fresh by hosting rotating exhibits alongside their permanent displays. There are hands-on interactive displays to enjoy, or have a seat in the 400-seat OMNIMAX theatre — one of the world's largest dome screens! This would be a perfect way to spend a rainy afternoon!
Located at the end of Vancouver's False Creek, Science World is easily accessible by bus, Aquabus or Skytrain. There is also an on-site restaurant — Triple O's and a unique gift shop to explore. Science World definitely makes the must-see list for families visiting Vancouver!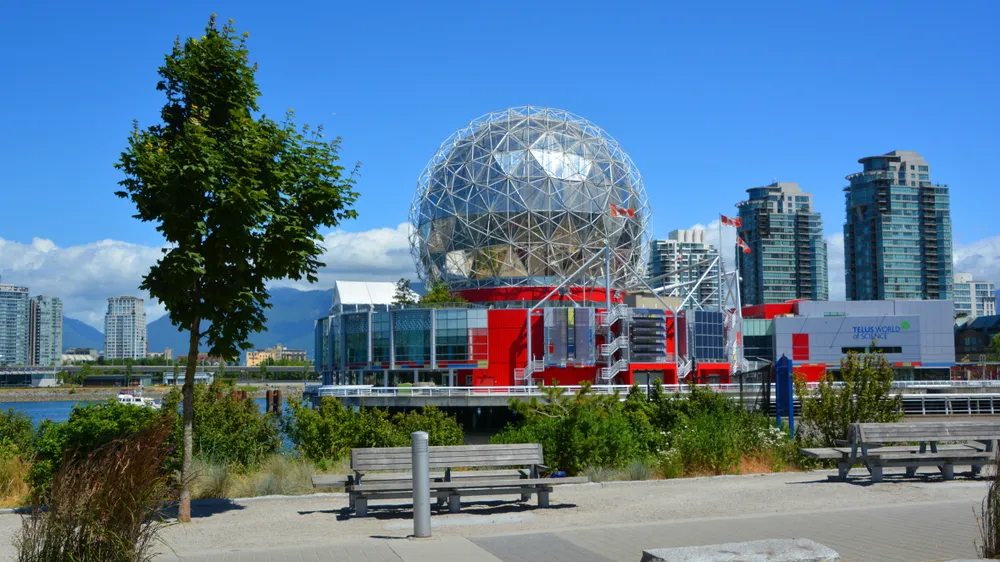 16. SeaBus to North Vancouver
Departing every 15 to 30 minutes from Downtown Vancouver, this commuter "cruise" via catamaran across the Burrard inlet provides a spectacular view of Vancouver's harbour, Stanley Park, and the Lions Gate Bridge.
Kids will enjoy watching float planes take off and land right in front of their noses, and Seagulls dipping and gliding at their eye level! Of course we can't forget mention the beautiful mountains on the skyline — perfect for a family photo opt!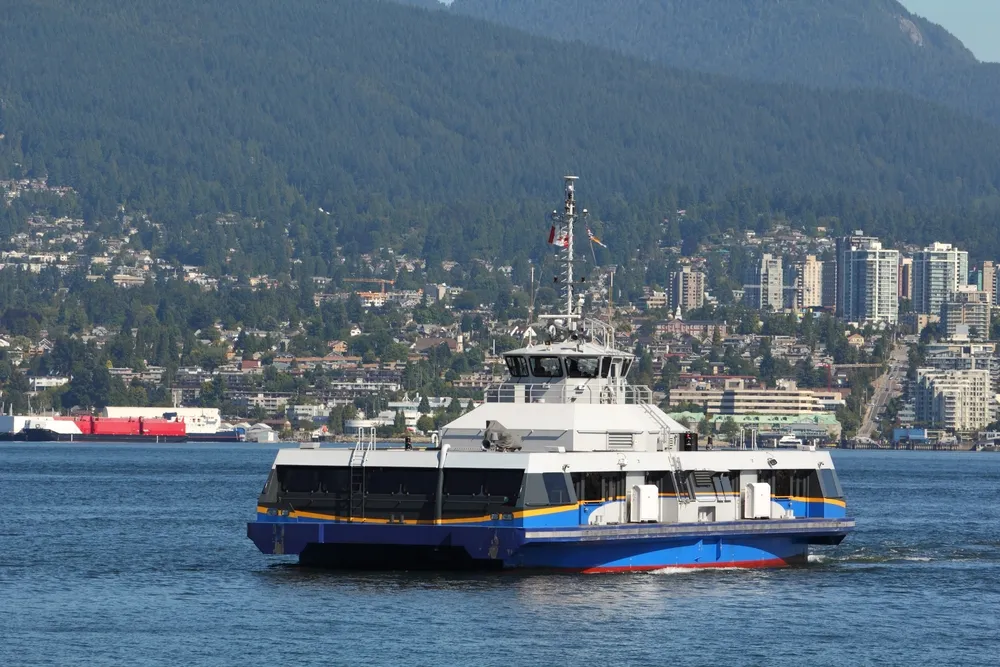 15. Golden Ears Park (Maple Ridge)
As one of the largest parks in the province of British Columbia, Gold Ears Provincial Park is prized for its recreational opportunities. This park boasts extensive systems of trails perfect for hiking and even horseback riding.
Stop for a swim at the popular Alouette Lake. Other water activities such as windsurfing, water-skiing, canoeing, boating and fishing are also popular. The park also has 3 large campgrounds — should you wish to stay overnight! There is no better way to enjoy this beautiful province than experiencing nature and all of its beauty!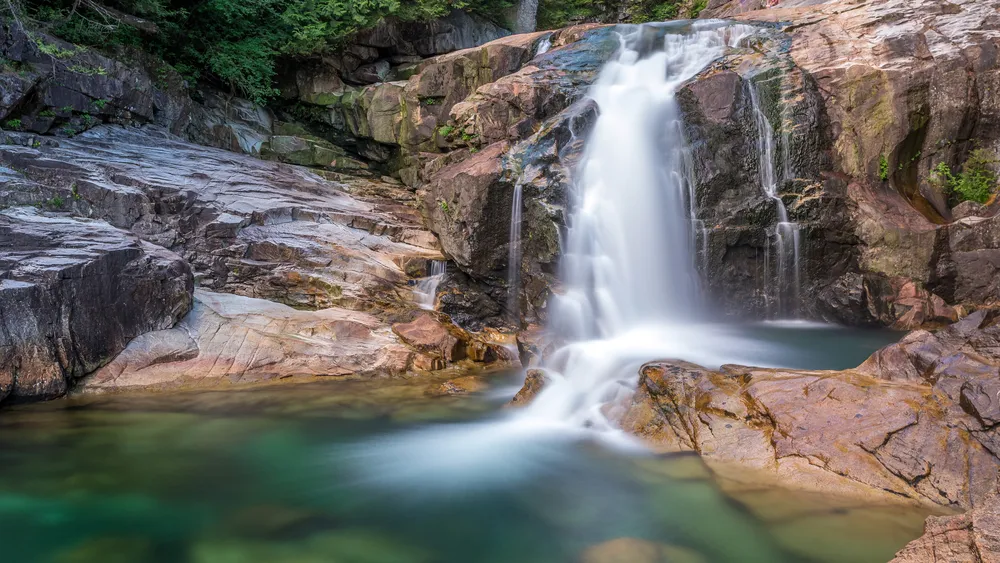 14. WildPlay Elements Park (Maple Ridge)
Just outside of the city, and down the road from Golden Ears Park is WildPlay Park. This park is an old campground that has been revitalized into an interactive park that is guaranteed to keep kiddos happy and entertain — and the adults too! For those adventure seekers, this park is perfect for you! It offers a series of treetop adventures, zip lines and other adrenaline inducing activities.
The treetop adventures get you to traverse zip lines, swing on ropes, climb scrambling walls and hanging nets, test your balance on wobbly bridges, and navigate other fun challenges. For those with younger children, the park has areas that are specifically for them, as well as areas appropriate for children ages 12 and up, so you really can please everyone in your family. This park is only about an hour away from Vancouver and would make an ideal family day trip!
13. Kitsilano Beach & Pool
Only 10 minutes from the heart of downtown Vancouver you will find the beautiful soft, golden sand Kitsilano Beach! Also referred to as Kits Beach, it is a popular spot for all ages and a great place to spend the day. There are plenty of fun activities to do while at the beach! There is a playground for little ones to run wild, an outdoor heated salt water pool, basketball courts, tennis courts.
With it's close proximity to downtown Vancouver and easy accessibility by public transit, car and bicycle, it is no wonder this is such a popular spot to unwind and take a break from the hustle and bustle of the city. Plus, Kits Beach is right next to Vanier Park! So, you can take in the attractions and then chill at the beach for a while!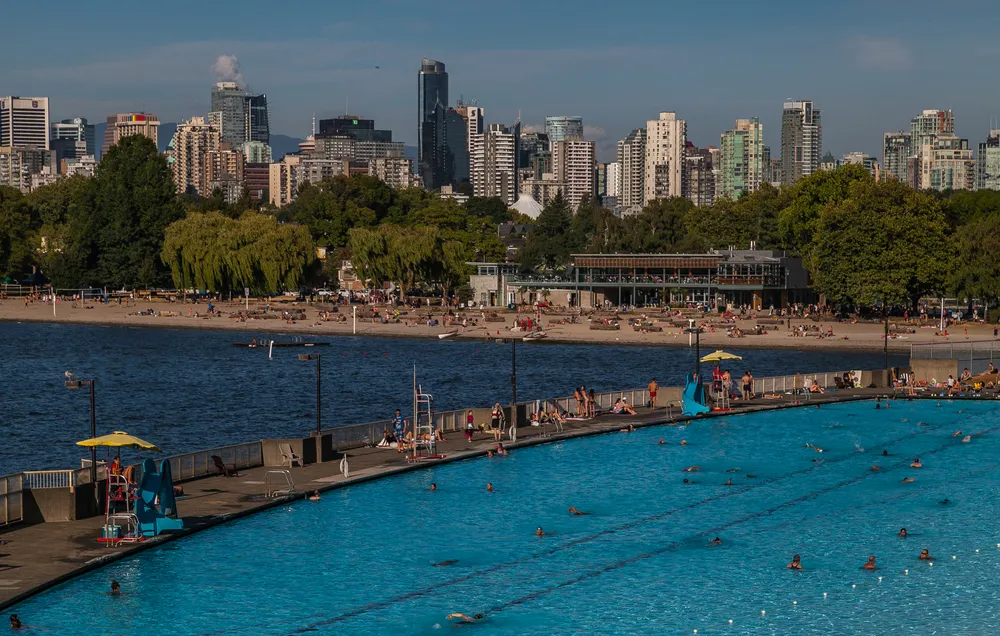 12. Vanier Park
Just east of Kits Beach and under 10 minutes from downtown Vancouver is the wonderful Vanier Park. Vanier Park is a lush green municipal park located on the English Bay in the Kitsilano neighbourhood of Vancouver. It is home to a selection of other popular attractions like the Museum of Vancouver, the Vancouver Maritime Museum, and the H.R. MacMillan Space Centre — of which we will get to on this must-see list!
With mountain, water and city views – the scenery is absolutely beautiful! It is also said to be Vancouver's best spot for kite flying! Vanier Park is also a host for the Vancouver Children's Festival and Bard on the Beach Shakespeare Festival. Check the calendar to see what events are going on during your visit. The whole family can walk the connector footpath to Granville Island, or take a ferry over. The dock for False Creek Ferries is just steps from the Maritime Museum.
11. Museum of Vancouver
If you and your family would like a bit of a history lesson, then you might enjoy popping in for a quick visit at the Museum of Vancouver, situated between Kitsilano Beach and Granville Island in Vanier Park. More catered towards sub-teens and teens, this museum provides excellent insight into early Vancouver history, highlighting its First Nations past, and allowing them to take a glimpse into a world without televisions and microwaves.
The Museum of Vancouver is an independent, non-profit organization that dedicates time to encouraging a deeper understanding of the city through stories, objects and shared experiences. The museum features inspiring collections of extraordinary treasures, including an unparalleled display of Haida art — boasting 450 works created by carvers, weavers, photographers and printmakers dating back to the early 1890's. The museum also has a permanent neon galleries supporting local artisans. To make things a bit more fun, visit on the weekend so you can participate in fun activities such as self guided scavenger hunts.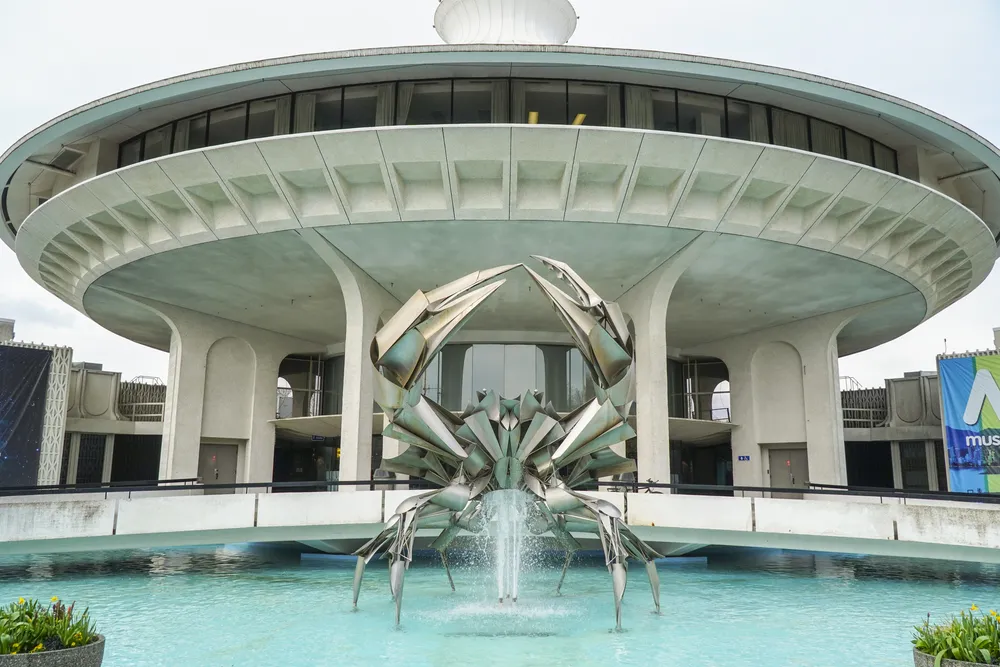 10. Maritime Museum
Bring the whole family to this cool triangular glass structure and home to the Vancouver Maritime Museum! This museum is devoted to presenting the maritime history of Vancouver, British Columbia and the Canadian Arctic. It was opened in 1959 as a Vancouver centennial project, and is located in Vanier Park just west of False Creek on the Vancouver waterfront.
The main exhibit is the St. Roch, a historic arctic exploration vessel used by the Royal Canadian Mounted Police. Kids can venture on board and see the bunks, the captain's quarters, and they can even take a turn at the wheel and imagine they're ploughing through arctic ice. The museum also has extensive galleries of model ships, collection of maritime art, and a large library and archives. It also has cool outdoor displays including the NASA undersea research vessel, the first steamship in the Pacific Northwest, as well as a small heritage harbour. In the Maritime Discovery Centre, there are fun, hands-on activities like controlling a full-sized replica of a tugboats wheelhouse, peering through telescopes at the Port of Vancouver, and searching for precious treasures in the Discovery Wall.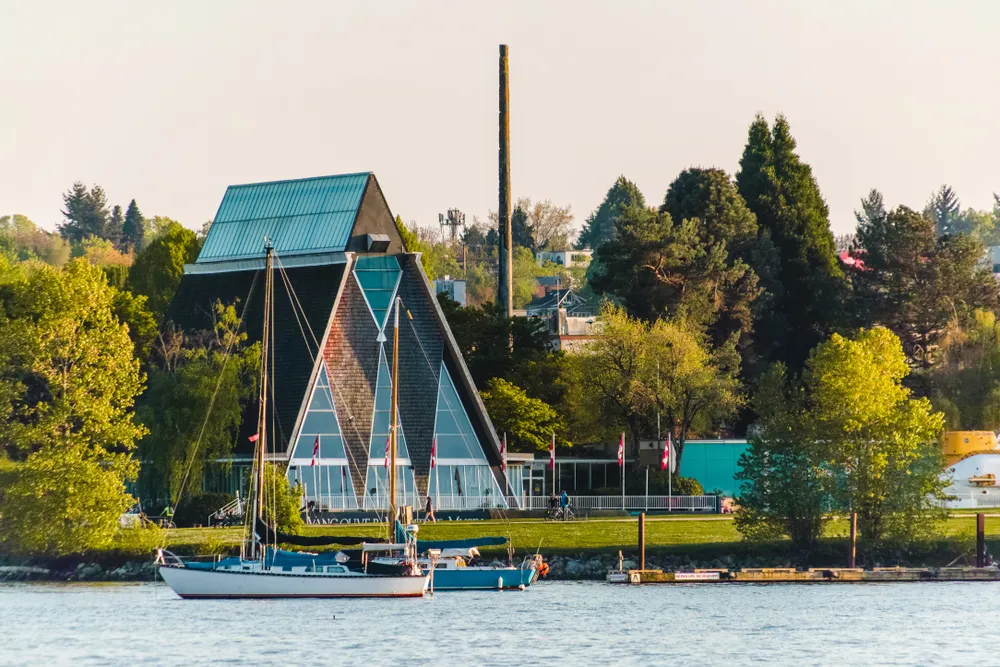 9. H.R. MacMillan Space Centre
For another family-fun learning experience complete with astronomy shows under a domed Planetarium theatre, do not miss the H.R. MacMillan Space Centre! With live interactive science demonstrations, hands-on exhibits in the Cosmic Courtyard, and star-gazing at the observatory — there a plenty of fun activities both parents and children will enjoy.
Bring space down to earth and let your little scientists and future astronauts explore the mysteries of the cosmos at this long-standing and popular attraction just a hop, skip and jump away from downtown Vancouver. Kids can watch a film in the Planetarium Star Theatre, play space-themed video games, even get to touch moon rocks! So cool! This site will give your kids enough to do for the entire day! The Space Centre shares an entrance and foyer with the Museum of Vancouver, but the MOV is much larger and occupies the vast majority of the building complex space.
8. Extreme Air Park
What kid (or kid-at-heart adult) wouldn't enjoy catching some air at Canada's largest trampoline park? Extreme Air Park is located in Richmond — just a short drive from Vancouver — and is a whopping 42,000 square feet area of interlocking trampolines! Kids can literally bounce off the walls here as the trampolines aren't limited to just being on the floor.
The overall space itself is broken up into a few separate rooms where patrons can participate in different activities such as 3D dodgeball, The Air Zone, The Foam Zone, The Half Pipe, Zero Gravity Basketball — to name just a few! This could be a perfect rainy day activity, or a great place to visit when your little ones need to blow off a little extra energy!
7. Hop-on, Hop-off Sightseeing
All-aboard an old-fashioned trolley or an open-air bus, for a wonderful narrated tour lending a local's authentic take on the beautiful city of Vancouver. Vancouver's hop-on, hop-off sightseeing tours will give your family a great overview of the city, along with give you the flexibility to stop wherever it suits you! You can hop off to explore the various downtown attractions that interests you, and then hop back on again and continue to the next exciting destination.
The duration of the ride can last 1.5 hours or 2 hours depending on the loop you take, and features 29 stops along the way. The tour departs every 20 minutes in the summer, so you can hop-off and hop-on to any of the passing tour buses throughout the day! You can purchase a ticket for either route or a dual pass for both. The tour takes you to popular sites in Stanley Park, Kitsilano, Gastown, and downtown Vancouver.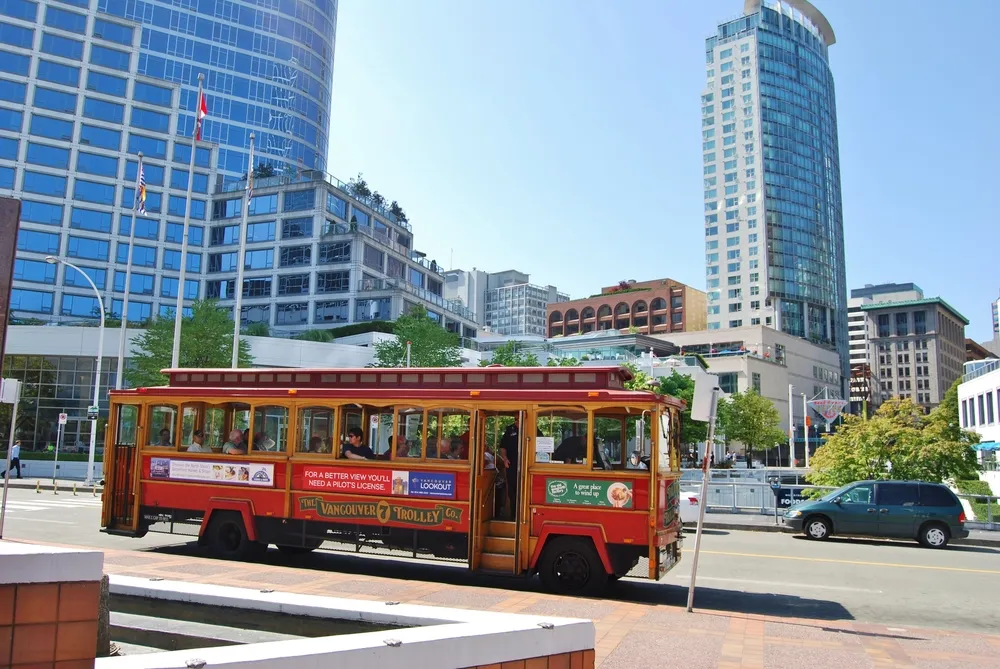 6. Lonesdale Quay Market
Located at the foot of Lonesdale Avenue North Vancouver, the Lonesdale Quay Market is a bustling public market that is wonderful fun for the whole family to explore. Packed with intriguing stalls, stores and restaurants, there is lots to see and do here.
Today, there are over 80 tenants, including food retailers, restaurants, retail shops, artisans and even a boutique hotel. Pack a picnic lunch and sit outside to watch the passing ships, or watch the SeaBus come in! During the summer time, there are various festivals and street entertainers to see as well.
5. Grouse Mountain, The Peak of Vancouver (Gondola)
For some real outdoors adventure, head for Vancouver's favourite four-season attraction — Grouse mountain. Board the Skyride and journey up the mountain to 3,700 feet (1,100 metres) above the city, to take in the beautiful panorama view!
In the summer, you will find a grizzly bear refuge, the World Famous Lumberjack Show, Birds in Motion demonstration, as well as other outdoor activities like hiking, disc golf, and ziplining! Pack a picnic, or dine in at one of the restaurants in the Chalet. In the winter, Grouse Mountain is a magnet for snowboarders, skiers, ice skaters and snowshoers. Or, if you feel like taking a load off, sit back and enjoy a sleigh ride followed by a cup of hot cocoa.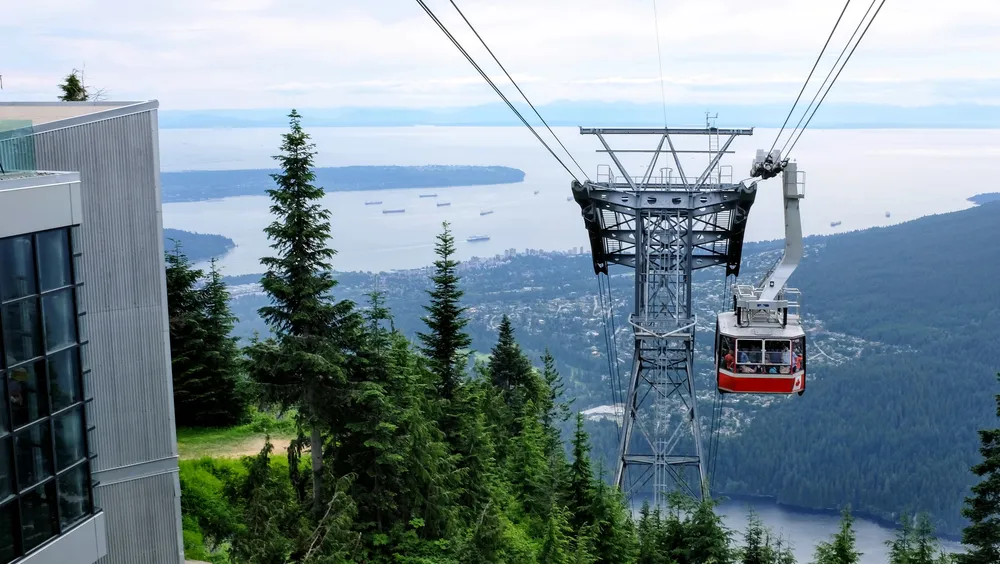 4. Maplewood Farm
On Vancouver's North Shore you will find Maplewood Farm! It opened in 1975, and has since become a very well loved and popular attraction visiting by many. Maplewood Farm offers its visitors a fun and educational experience for the whole family.
Kiddos can take a close-up look at 200 domestic farm animals and birds including donkeys, goats, and pigs — to name a few. Children can feed the bunnies, or go on a pony ride — lots of fun hands-on activities! The farm also hosts special events throughout the year, so be sure to check out their website for full detail of what is going on.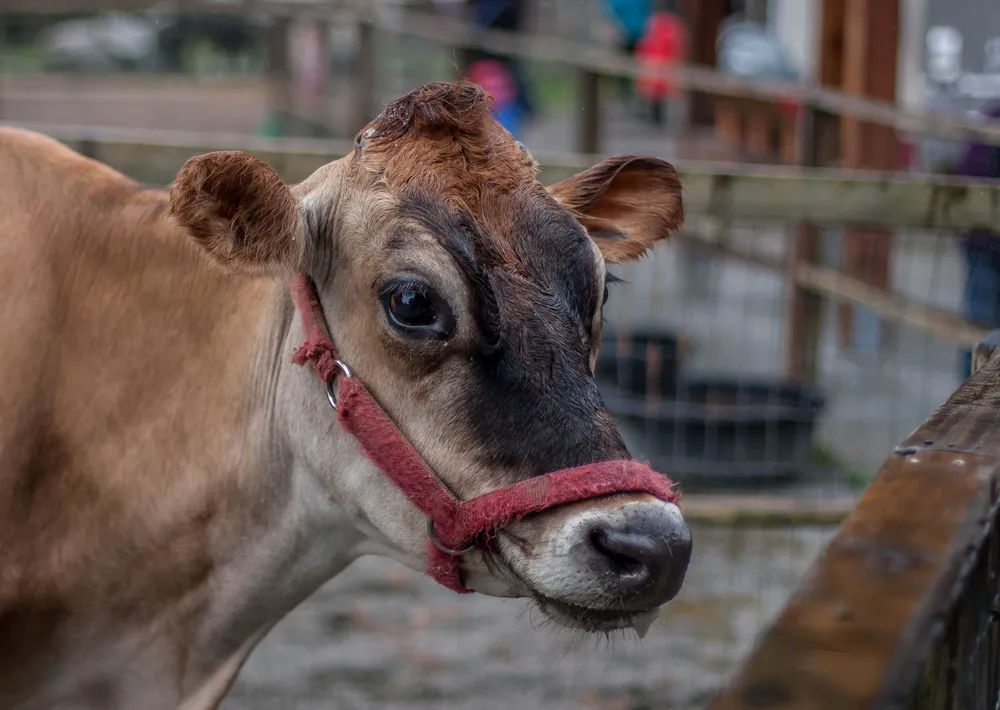 3. VanDusen Botanical Garden & Bloedel Conservatory
Whether you have a green thumb or not, you will enjoy the 55-acre botanical oasis in the heart of Vancouver. With over 7,500 plan species and varieties from around the world. Children (and parents) can find their way through an Elizabethan hedge maze, or simply unwind in this beautiful and serene setting. The Botanical Gardens overs special green thumb programs that offer a wealth of things to do for kids ages 5 to 11.
Another indoor tropical garden destination found in Vancouver is the Bloedel Conservatory. This is yet another great destination for the family to enjoy — especially on a cooler day. This domed wonderland is home to more than 500 exotic plans and flowers, along with more than 230 different birds that fly freely around the dome, much to every child's delight. The whole family can get up close and personal with macaws, parrots, and even partake in a fun scavenger hunt!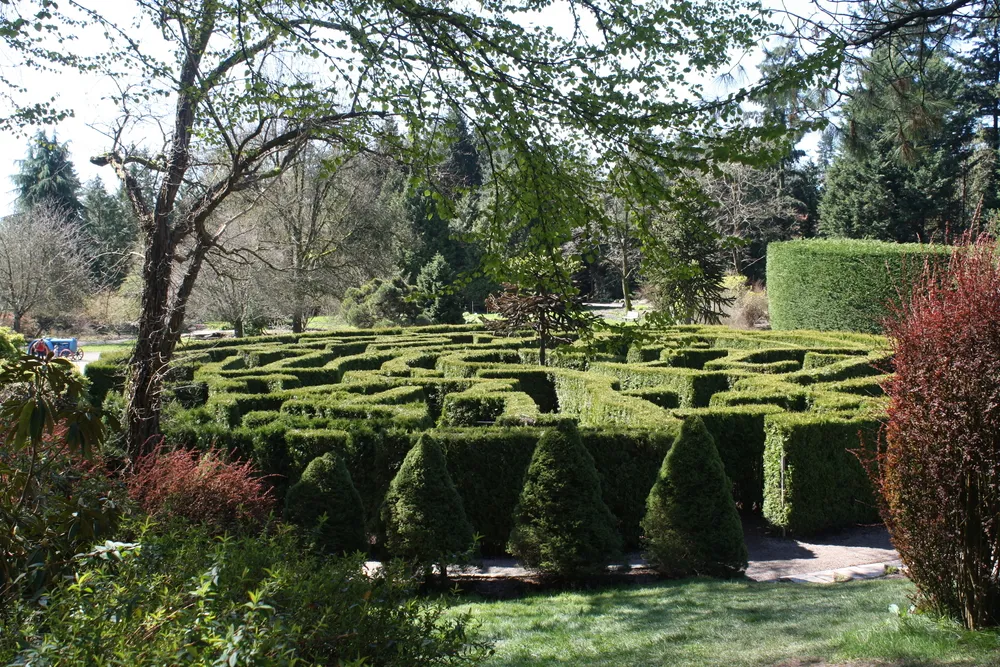 2. Whale Watching
Bring the whole family on an amazing adventure to view the wonderful sea life around Vancouver. Join the Professional Wildlife Guides on a 3 to 5 hour whale watching tour, that starts in the West Coast fishing village, and travels through the Gulf and San Juan Islands. Keep your eyes peeled for whales, dolphins, seals, sea lions and even eagles soaring above in their natural habitat!
Their extensive whale spotting network has given a 95% sight seeing success rate — focusing on Southern Resident Killer Whales, Transient Killer Whales, Humpback Whales, and many other marine wild life. Should you not see a whale (orca or humpback), you are welcome to come again for free until you do, for life, no expiry! Whale Watching Season runs April 1 through October 31, so visit the website to plan your family's tour! http://www.vancouverwhalewatch.com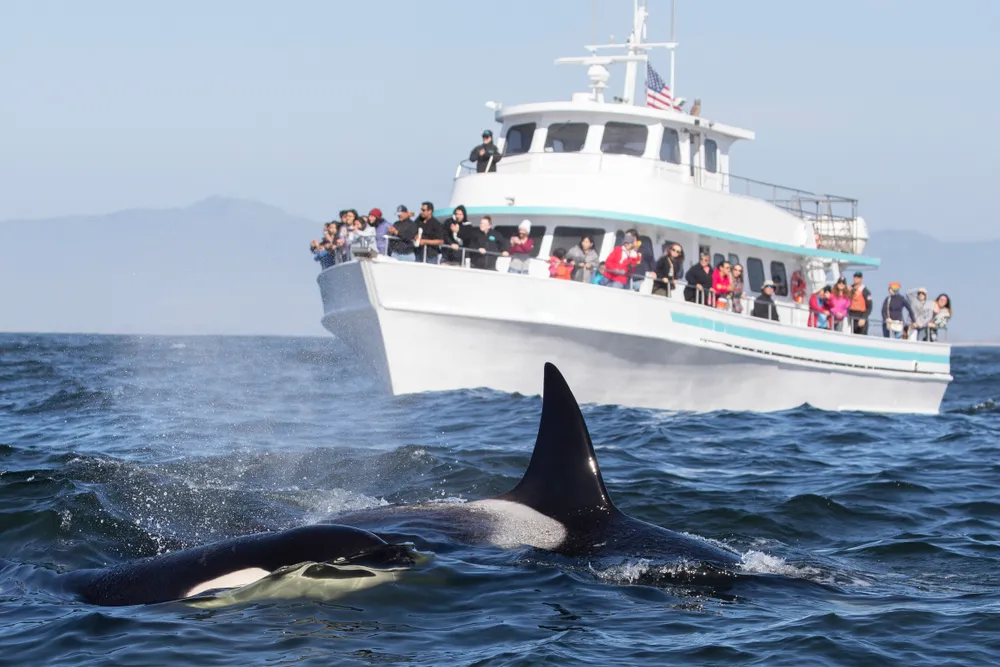 1. Greater Vancouver Zoo (Aldergrove)
Have a blast roaming through the 48.5 hectare (120 acre) home to over 140 different species of animals including bears, monkeys, tigers and lions — to name a few! The zoo is just 48 km (30 miles) east of Vancouver, making it a fun family day outing. With a picnic area, petting farm, and a play area it truly is ideal for family excursions. Open 364 days a year (every day except Christmas Day), you and your family can visit any time of year. Summer hours (April 1 – September 30) are 9:00 am to 7:00 pm, and Winter hours (October 1 – March 31) are 9:00 am to 4:00 pm.
Children will enjoy all the and even ride on the Safari Express miniature zoo train! Tickets for the train are available for purchase at the front gate upon admission. Visit their website for more details and to purchase General Admission. Children 2 and under are free. www.gvzoo.com