No matter what you call it – Spring Break, March Break, or whatever – it's coming down the pipeline and that means vacation! To help you as you make your decision on where to go for Spring Break 2019, we've compiled a list of the best places to visit in the United States, family in tow. There's a great mix of places to visit here whether you're looking for a snowy or sunny, popular or unique, or city or adventurous trip!
14. Denver, Colorado
A trip to Denver is sure to scratch both your city and outdoor adventure itches! Within the city, you can't miss riding the trolley or visiting the Denver Zoo, Denver Aquarium, Museum of Nature and Science, and the infamous kid-centric Children's Museum of Denver. If you've got a dino-lover on your hands, it's worth the 15-minute trip outside the city to world-famous Dinosaur Ridge, where they can take a tour and touch the fossils of a number of different dinos and crocodilians. Also make sure you allow for time to spend in the outdoors hiking and biking since the city is just East of a ton of wilderness. If you're up for a drive, head to Rocky Mountain National Park for some unbelievable views. If the hour and a half drive seems like too much for a day trip, consider staying in Estes Park for a night, which is conveniently located at the very edge of the park – there's lots to see and do there too, including a (potentially) haunted hotel!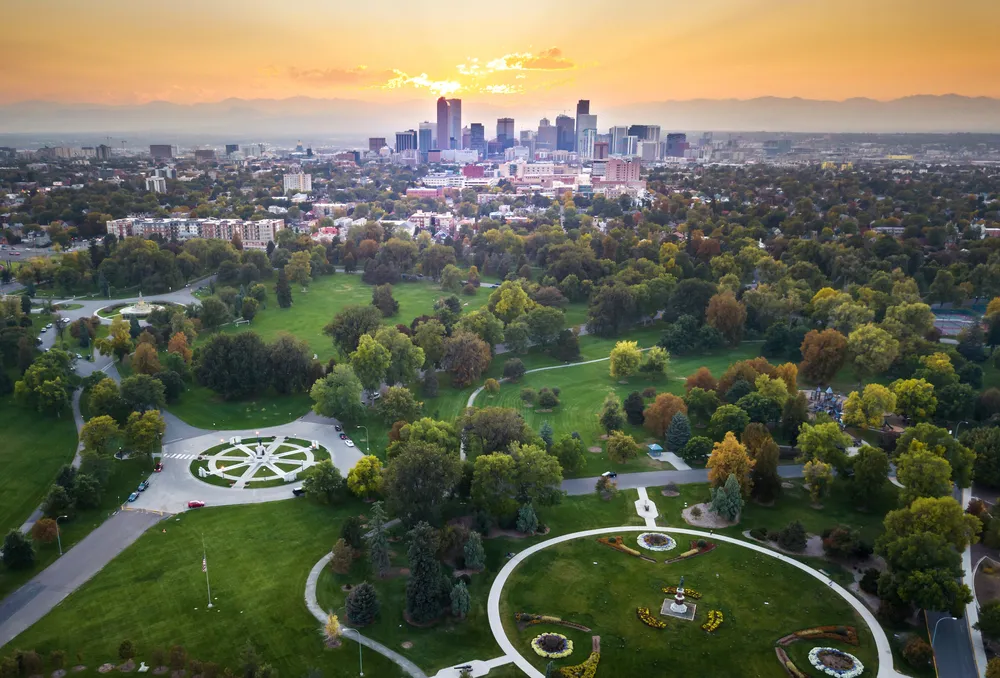 13. Anchorage, Alaska
Alaska's largest city, Anchorage is an often overlooked place to visit overflowing with activities to keep you busy! It's known best as being rich in culture and a gateway city to breathtaking wilderness, so if you're not into spending time outdoors, this may not be the trip for you. In addition to learning about the Indigenous Peoples rich history and culture, be prepared to go bear and moose-viewing; see towering glaciers by stand-up paddleboarding, hiking, boating, or by air; bike the coastal trail; whale-watch; pan for gold; dog sled; and watch the Northern Lights. The list of options goes on including skiing (and cat and heli-skiing!), snowboarding, snowshoeing, and fat-tire biking (even in the winter!). When you're ready to come inside, there's a ton of delicious local fare and upwards of a dozen breweries to keep you fed and happy. While you're indoors, take a ride in the Alyeska Tramway or take a day trip by riding the railway, which is what gave Anchorage its start.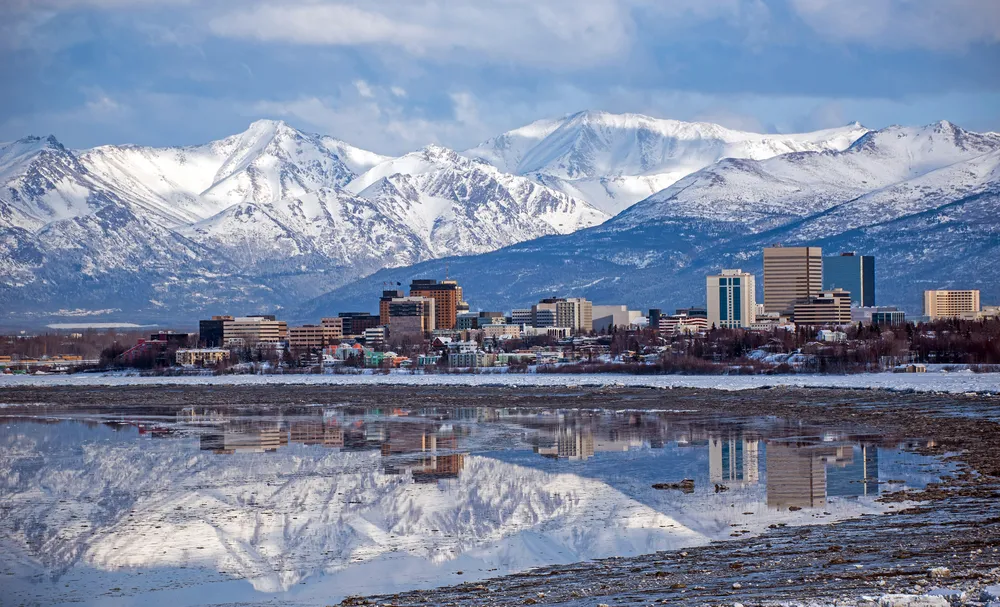 12. Oahu, Hawaii
While you can't really go wrong with any of the islands, Oahu will give you the most classic Hawaiian experience. Your trip can easily be filled with luaus, swimming, horseback riding, and beach-going. Visit Hanauma Bay State Park where you can bask on the beach, snorkel with tropical fish and sea turtles, watch or swim with dolphins, or cruise the coastline in a sailboat! No matter your interests, there's a tour you can take at Kualoa Ranch, including "Hawaii's Best Movie Tour Featuring Film & TV Locations". Finally, don't forget to visit the famous Waikiki neighborhood to check out trendy restaurants, cocktail bars, and shops before plopping down in the sand at Waikiki Beach. There are so many exciting things to do as a family on Oahu, but book early so you don't miss out on the deals!
If you and your family are a bit more adventurous, consider visiting Maui or Kauai, which have some more off-the-beaten-path attractions in the Great Outdoors.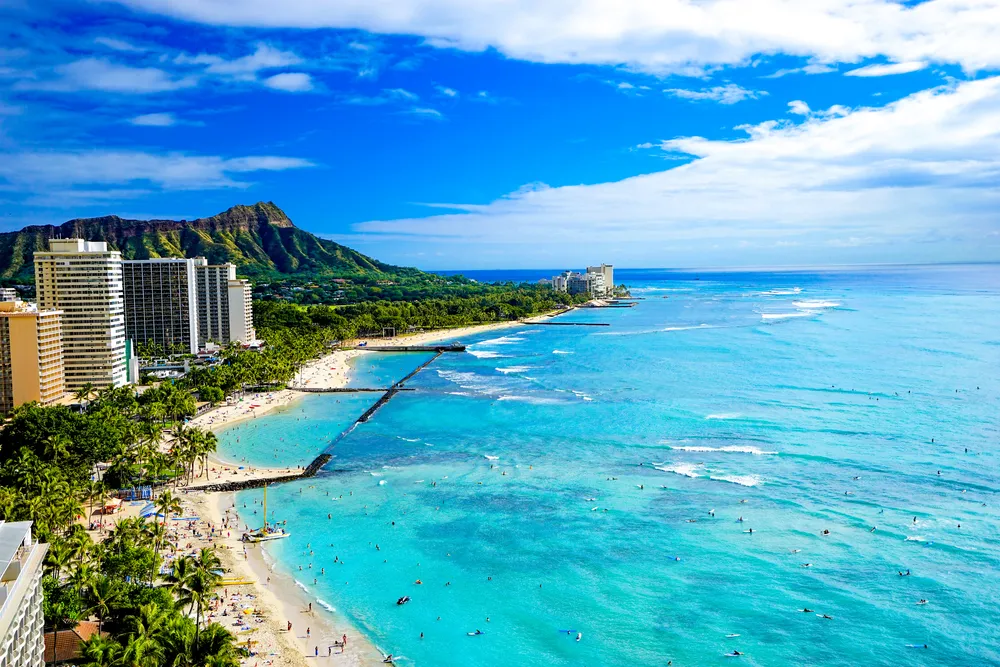 11. Virginia Beach, Virginia
Virginia Beach is a beautiful beachy vacation spot that actually holds the Guinness World Record for world's longest pleasure beach! While it may still be a little chilly for you to sit in the sand on Spring Break, there's still so much to explore and money to be saved since it's not peak season. Stroll or bike the scenic boardwalk and stop at Grommet Island Park to let your kids play. Pick some kid-friendly activities including walking Beach Street, fishing at the Pier, mini golfing, shopping at the year-round Farmer's Market, or learning about sea-life at the Virginia Aquarium. You can also take a surf lesson or kayak, bike, stand up paddleboarding, or fishing tour with Ocean Rentals to explore the water, despite the temperature. For a more adventurous vacation, visit First Landing State Park or Back Bay National Wildlife Refuge (or both!) to picnic, bird-watch, hike, or even camp if you're up for it! There's plenty to see and do for everyone in the family in Virginia.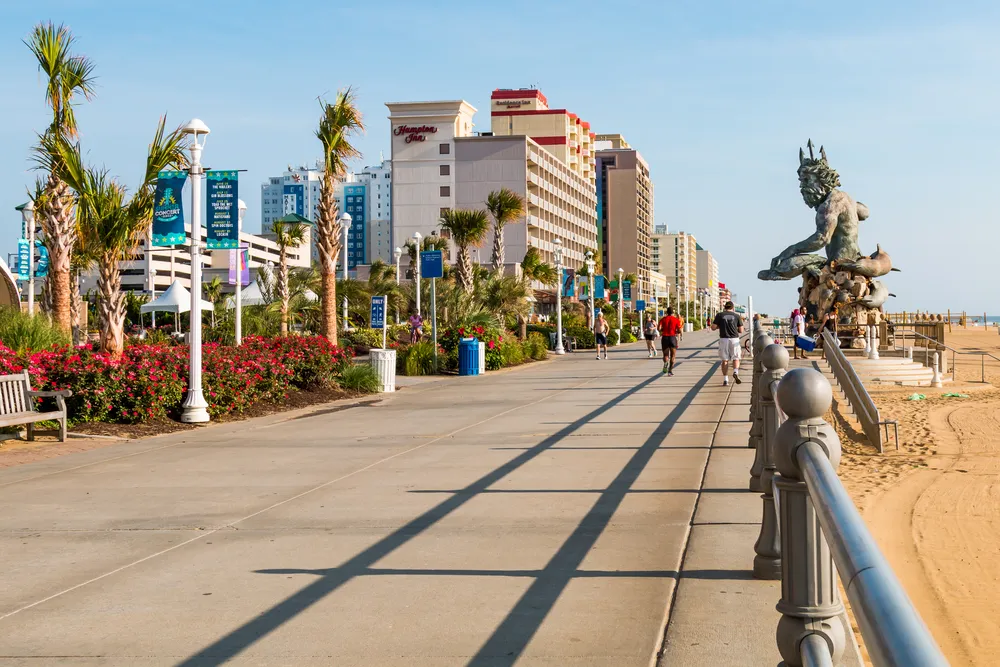 10. San Diego, California
The Golden State is a great place for your family to head to on Spring Break! San Diego may not be hot during the Spring Break, but it'll be warm enough to explore the city comfortably. One of the highlights – besides the beaches – is the world-renowned San Diego Zoo! The almost 100-acre park boasts incredible exhibits and animals that everyone in the family is sure to love. Make sure to spend some time outdoors in the beautiful parks to help your littles burn off some energy and then head to the Legoland California theme park, which is sure to blow their minds! With food options for even the pickiest eaters and activities to fill the week, you can't go wrong with sunny San Diego!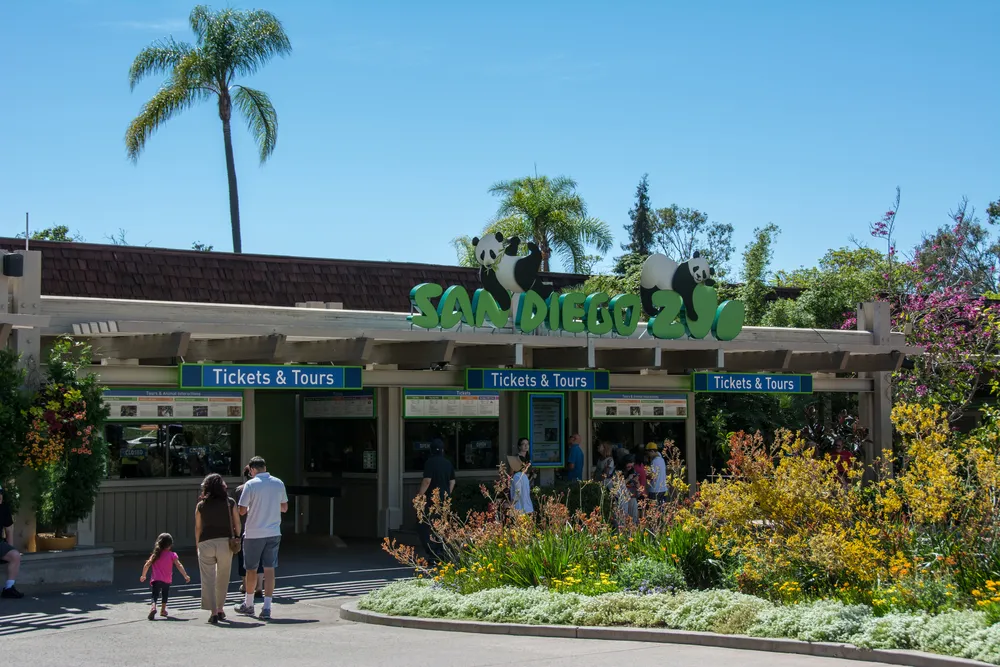 9. National or State Parks
Forgo an expensive trip and head outdoors for Spring Break this year! The country is bursting with beautiful, scenic parks for you to camp, hike, swim, bike, boat, cross-country ski, snowshoe, and generally adventure in. Check out the parks available to you within your home state or if you live somewhere on the cooler side, plan a road trip to another state to soak up some sun! If you don't have the gear, consider renting from REI or another outfitter – it'll still be much more inexpensive than a traditional vacation. And if you aren't convinced that your family will be happy sleeping in a tent, check out the other accommodations available in or around the park, which often includes yurts and cabins!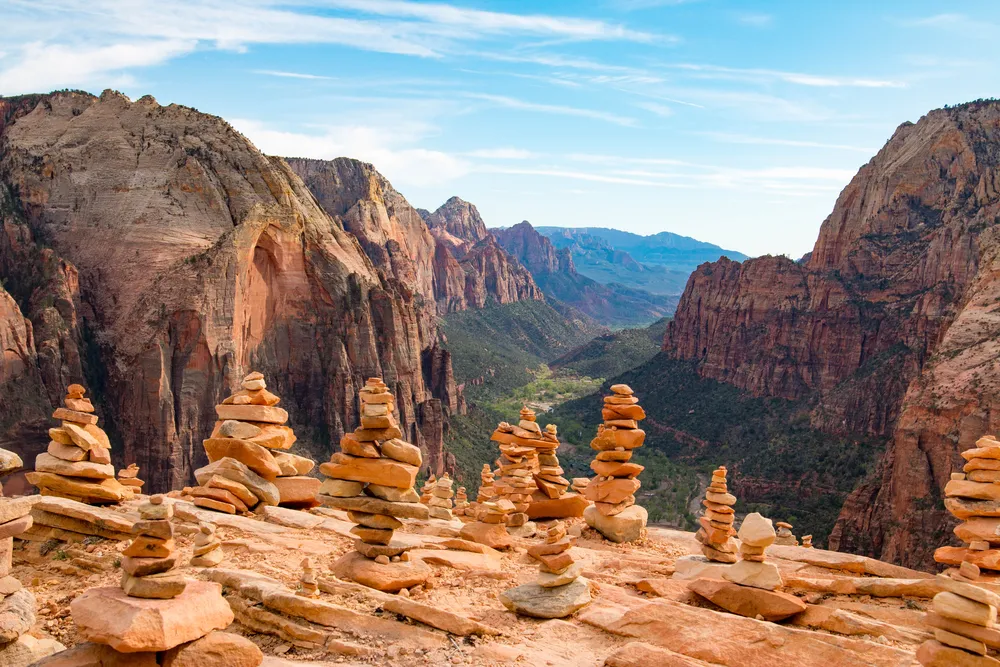 8. Orlando, Florida
No list would be complete without a trip to Disney and Universal Studios! Orlando is one of the top Spring Break destinations and for good reason! With warm sunny beaches to lay on, accommodations for all budgets, and rides galore, no one in the family will be bored. Make sure you visit the theme parks like Disney but don't forget to hit up some of the less expensive attractions Orlando has to offer like manatee watching, Ripley's Odditorium, and exploring the vibrant downtown.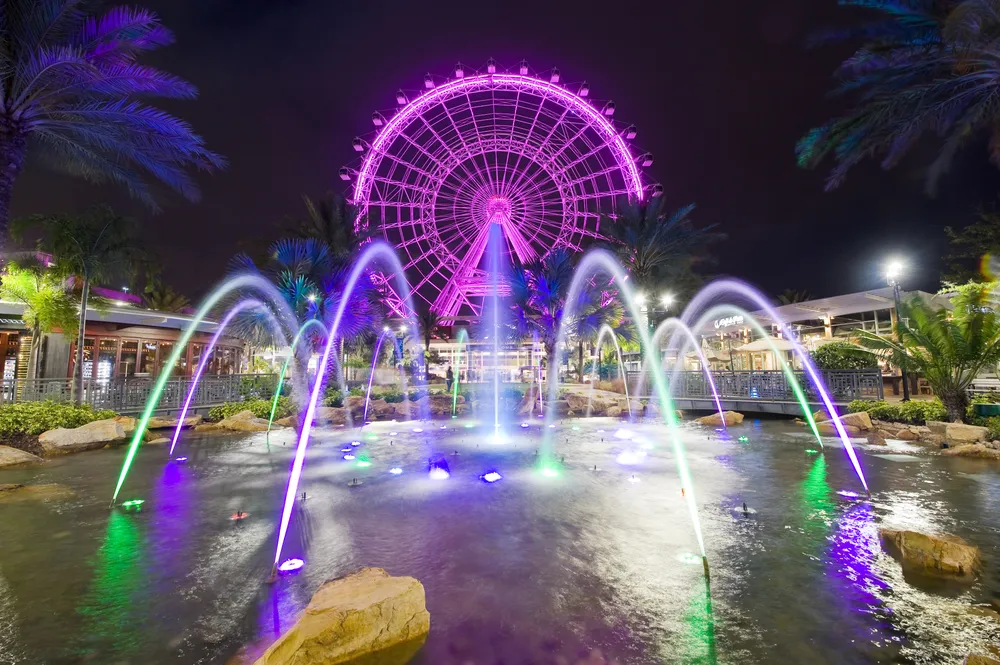 7. Southern Charm Road Trip
Spoiler – you'll need a car for this Spring Break trip, whether you drive from your home state or rent a car upon arrival at the nearest major airport. This is also a vacation that is probably better done with school-age children so that the car rides are at least bearable, if not enjoyable. If you check those pre-requisites, this is an absolutely magical vacation!
First stop, Savannah, Georgia! Take time to wander and admire the unique mossy trees and charming houses. Visit a couple museums including the Children's Museum or State Railroad Museum. Make sure you leave time to check out historical sites like Old Fort Jackson and Fort Pulaski or take an on/off tour historic tour to see more in less time! Then head to Tybee Island, about 30 minutes from downtown for fun in the sun, sand, and waves. Finally, take time to enjoy the local food and drink, with a quick stop at Leopold's Ice Cream (the best in the city!).
Next stop, Charleston, South Carolina! This city is known for its hospitality, tasty food, rich history, and beaches and you can experience it all, even in a short visit! Stroll in the harbour, keeping your eyes peeled for dolphins, and stop in at the Aquarium to learn about local sea life. Head into the downtown historic district to explore and taste the local cuisine. Make sure you leave time to tour the plantations (Drayton Hall, Middleton Place, Magnolia Plantation, and Boone Hall) – not only are they beautiful and a great photo op, but it's an opportunity for your child to learn about U.S. history. Finally, leave some time to spend on the public beaches!
Final stop, Southport, North Carolina! You can easily spend part of a relaxing day exploring the downtown – popping into shops, snacking on local cuisine, and admiring the buildings – before you head down to the waterfront for a stroll. Take a tour of some of the many historic sites like Fort Johnston or the Old Brunswick County Jail. Finally, if you're still craving more beach time, drive 10 minutes out of town to Oak Island Beach for a swim, kayak or surfing lesson, and to climb the old lighthouse.
If your family enjoys the Great Outdoors, consider skipping Southport and heading to Blowing Rock instead. Blowing Rock is an adventurous family's dream with things to do in all seasons! Check out the official tourism page here.
This little road trip will give you all the feels with the cities' quaint southern charm. Plus, it only involves less than 6 hours of driving time, so you spend more time relaxing and less time driving than a typical road trip.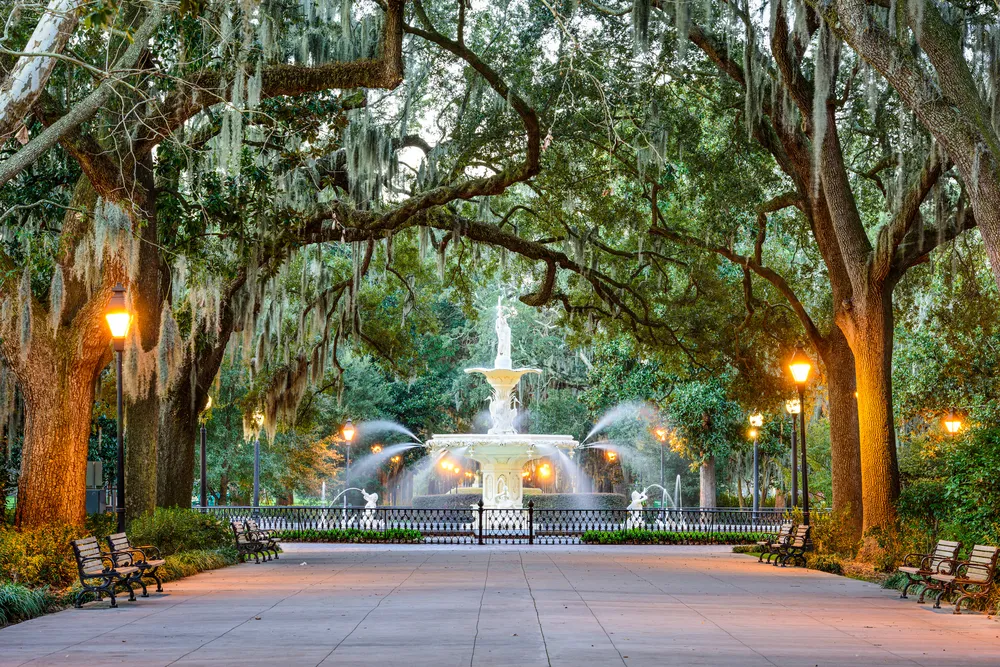 6. San Francisco, California
It may still be a bit chilly, but layer up and explore this vibrant city! Take a stroll through Golden Gate Park, explore the California Academy of Science and the Exploratorium, or monkey around at the San Francisco Zoo! Feeling a little bit adventurous? Take a hike in the infamous Muir Woods or hop on a boat and head over to the island to take a tour of Alcatraz. Finally, you can't visit without taking a movie tour that includes the Full House/Fuller House! San Fran is filled with experiences for kids of all ages and you'll find no shortage of things to eat, drink, and do all over the city!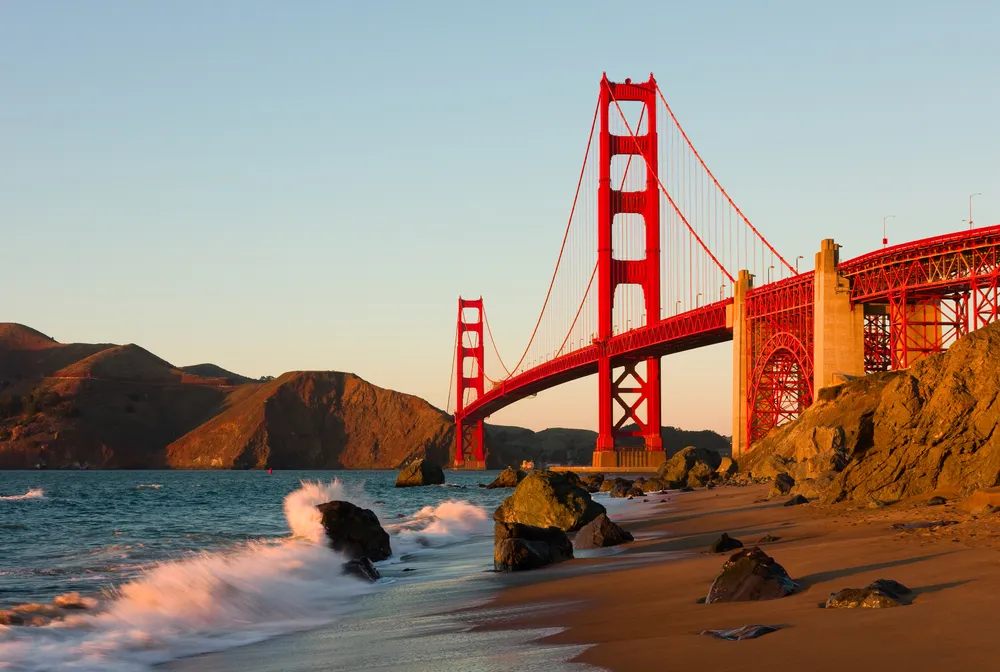 5. Myrtle Beach, South Carolina
Myrtle Beach is a beautiful, fun-filled coastlined destination set on a 60-mile string of beaches. While we can't guarantee it'll be warm enough to swim this time of year, the beach is still a gorgeous place to relax on the sand, take a stroll, search for sea life, or watch the sunset. There are many performances geared toward kids, but definitely don't miss out Pirates Voyage or Medieval Times – both interactive shows that are guaranteed to enthrall your kiddos while you sit back and relax. If you can swing it, stay at one of the many resorts, which are well known to cater to families and children of all ages, but if not, don't worry! There are some great affordable Airbnb options along the coast too.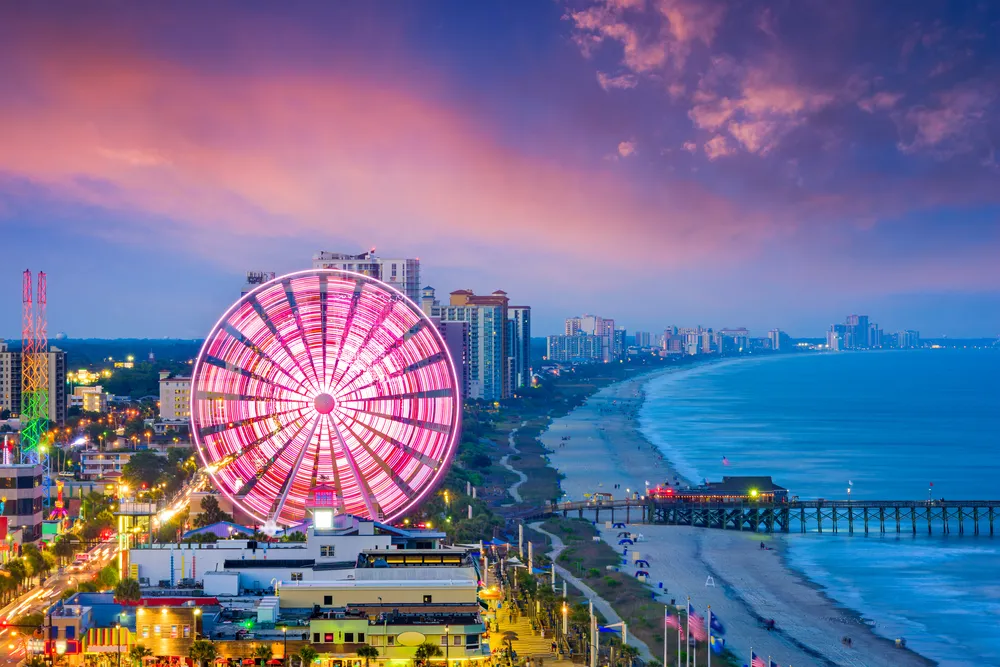 4. Sundance Mountain Resort, Utah
Sundance Mountain Resort might be one of the best Spring Break vacations you can take if you're willing to embrace the winter weather! Locals are proud of Sundance with its unique balance of adventurous outdoor and artsy community-focused indoor activities – something ski resorts don't usually offer! One of the best things about visiting a resort is that it involves minimal planning and therefore can be the relaxing break we all need! In addition to some top-notch slopes for skiing and snowboarding, the resort boasts outdoor winter adventure including 3870 feet of mountain zip-lining, moonlight cross-country skiing, snowshoeing, and night owling. If you're looking to warm up with some indoor activities, head to the spa, do some yoga, take in some live music at the Owl Bar, or try out one of the many a kid-friendly classes at the Art Studio! Sundance has a wide variety of delicious restaurants and cozy, Instagram-worthy lodging to make this your best Spring Break ever.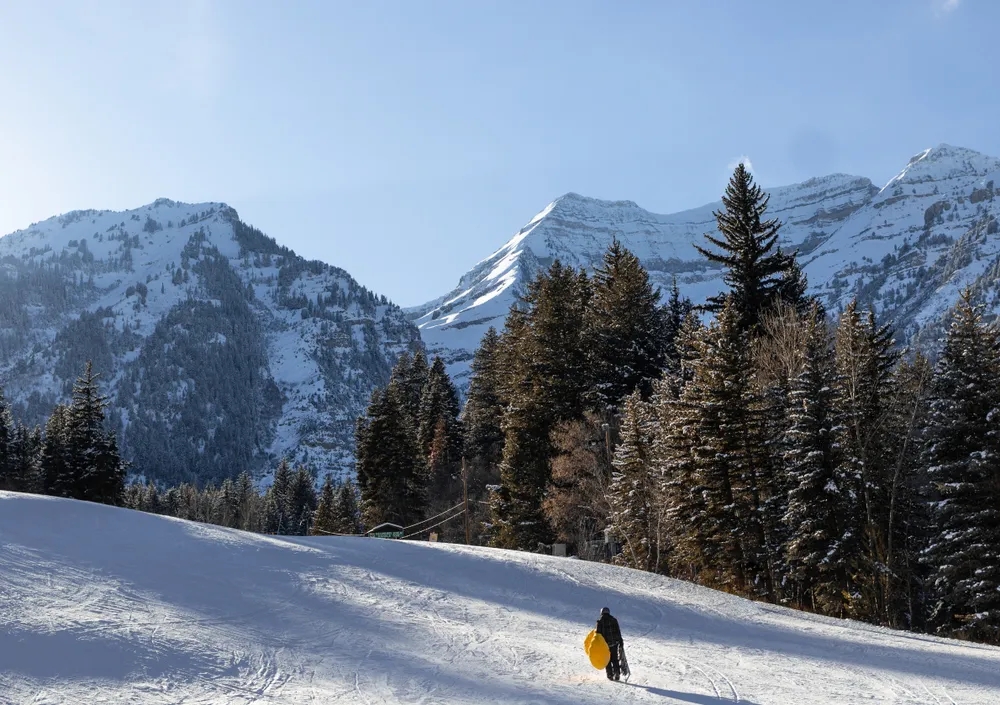 3. Washington, DC
Washington is a great family destination at any time of the year and one of the best things about this city is the number of free or inexpensive things there are to do! This truly makes a trip to the nation's capital one of the most affordable trips you can take this Spring Break, especially if you live close enough to road trip it there. There are many museums, – the National Museum of Natural History, the Air and Space Museum, and the National Children's Museum to name a few – with programs specifically designed for kids that you don't want to miss. Plus, there are tons of monuments and government buildings to tour, family-friendly restaurants to eat at, and parks to walk through (or run through, if your kiddos need to burn off some energy!).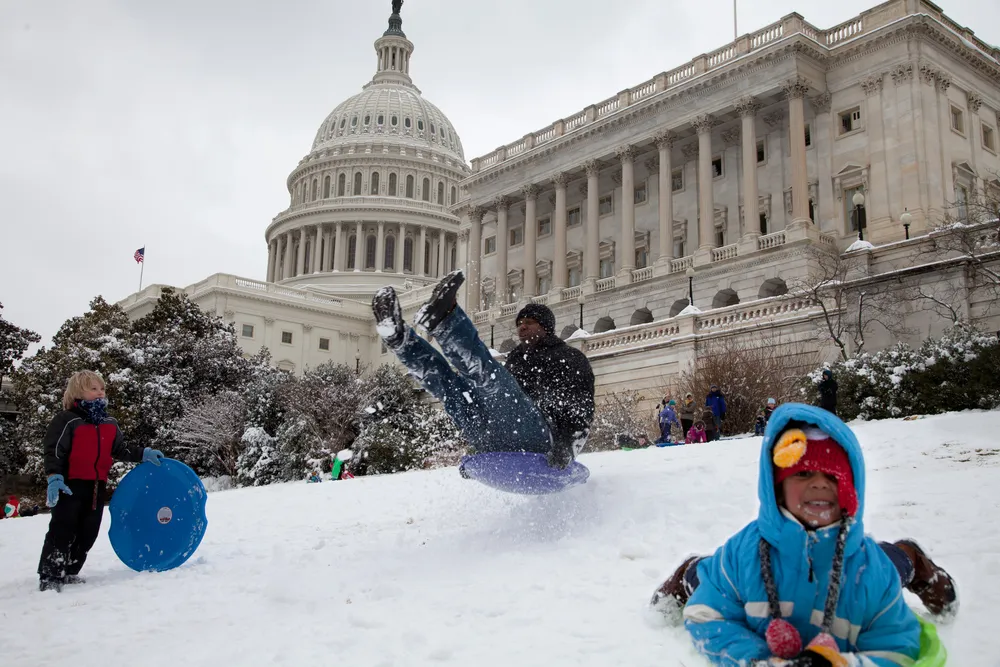 2. Keystone, Colorado
Keystone is a great destination for your Spring Break if you're willing to embrace some snow! Keystone Resort, nestled in the Rocky Mountains, offers award-winning restaurants (that don't require formal attire), outdoor adventure, and cozy lodging for families, making it a perfect getaway. It's even won awards for being the most family-friendly snow resorts in North America! One of the major advantages of hitting up a resort is that it doesn't involve a ton of planning ahead of time and you don't have to worry about keeping a tight schedule once you're there, making it a more relaxing vacation.
There's plenty to do in addition to skiing and snowboarding including skating, tubing, exploring a huge snow fort, shopping, and hot-tubbing! Keystone is a great vacation even if you're a beginner on the hill (or you've never even tried it) because lessons and ski and snowboard schools for both kids and adults is a huge part of what they do – they even have private family lessons on offer! And the absolute best part? Kids ski free! If you stay and play for at least 2 nights, kids 12 and under get to hit the slopes for free – no restrictions, blackout dates, or hoops to jump through.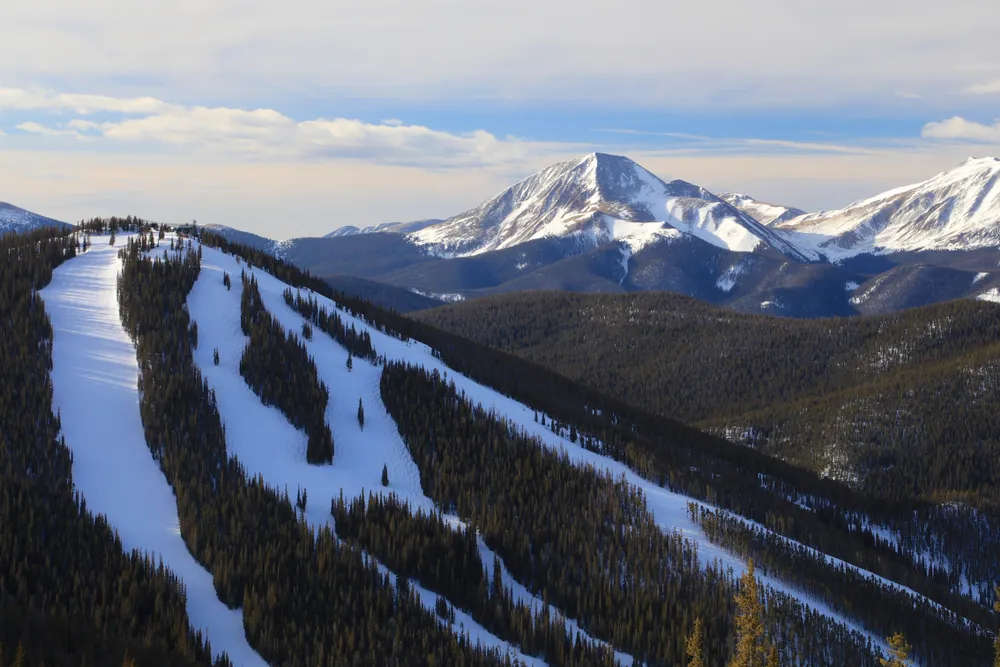 1. Burlington, Vermont
While you may not be lounging on a beach, Vermont is a fun place to visit for Spring Break! Head downtown to the infamous traffic-less Church Street to explore all the shops and restaurants on foot and don't forget to take a walk or bike ride down by the waterfront. One of Vermont's biggest draws for adults is the cuisine and while your child may not have the same palette as you, there are many ways to take in local cuisine as a family! Most of the restaurants in town are happy to have kids amongst their guests and won't require formal attire, but if you're looking to get a little adventurous try a kid-appropriate food tour, family-friendly cooking class at The Essex or Café Provence, or take your little one to a cookie decorating class at a well-loved local bakery!
My biggest tip is to rent a car for at least part of your vacation (if you don't drive there) to allow for day trips to other scenic attractions in the area. One of the tried and true things to do is to head about 20 minutes south to Waterbury for a tour (and tasting of course!) of the Ben and Jerry's factory! Having a car also allows you to explore the incredible outdoors that Vermont has to offer, including hiking trails, skiing and snowboarding, and stand-up paddleboarding – just to name a few!