The only thing more unpredictable than kids is the weather. When the sun is shining it feels like anything can happen, inside or out. Everyone's moods are a little lighter, their spirits a little higher. But when the storm clouds gather and the rain begins to fall, parents everywhere start to panic. Unless it's a school day, it means they'll be stuck inside….with children! What on earth will they do all day long? Nothing is more headache-inducing than whiny children complaining that they're bored. Your hometown or city may have museums and play spaces and galleries a go-go but if you're cooped up in your own home, you'll need to turn your home into a real fun house. Looking for fun and fabulous things to do with your little ones? Here are 15 awesome activities to keep the cabin fever at bay.
15. Scavenger Hunt
Unlike a treasure hunt, which involves making up clues and hiding them around the house, a scavenger hunt only requires a bit of time to make a list, gather your materials and plant things for players to find. You can make your own checklist, including house hold items or even activities, or you can download ideas from the internet. Either way, a scavenger hunt can last as long as you like – or as long as you need.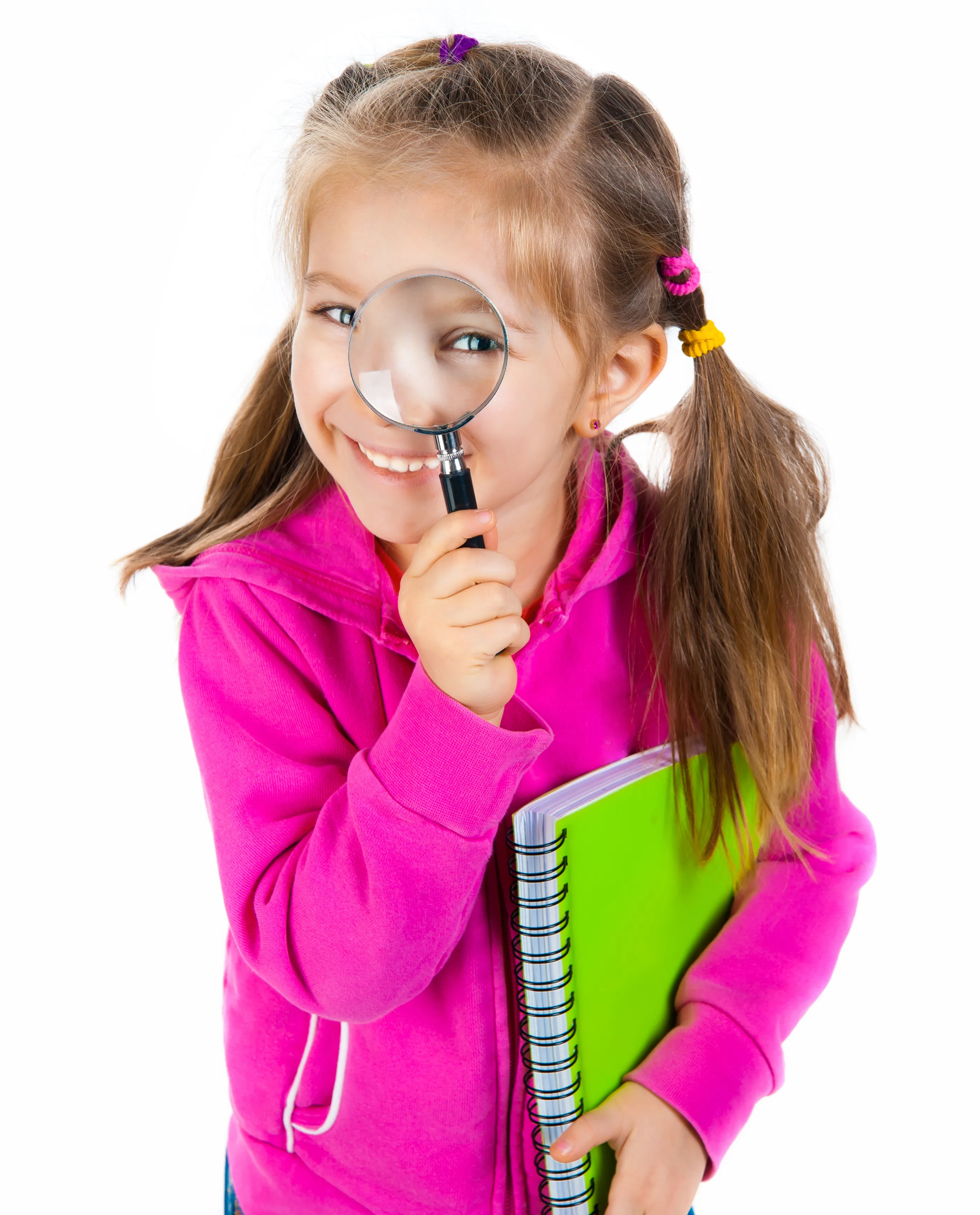 14. Fort Building
Most parents hate when their kids climb all over the furniture. But on a rainy day, the loosening of rules is what it's all about. Encourage the sofa seats to be piles up on the floor. Break out the blankets and drape them along the top. Let your kids build the structure of their dreams, even if cleaning it up afterwards may be a nightmare. Don't be surprised if – or when – a pillow fight breaks out!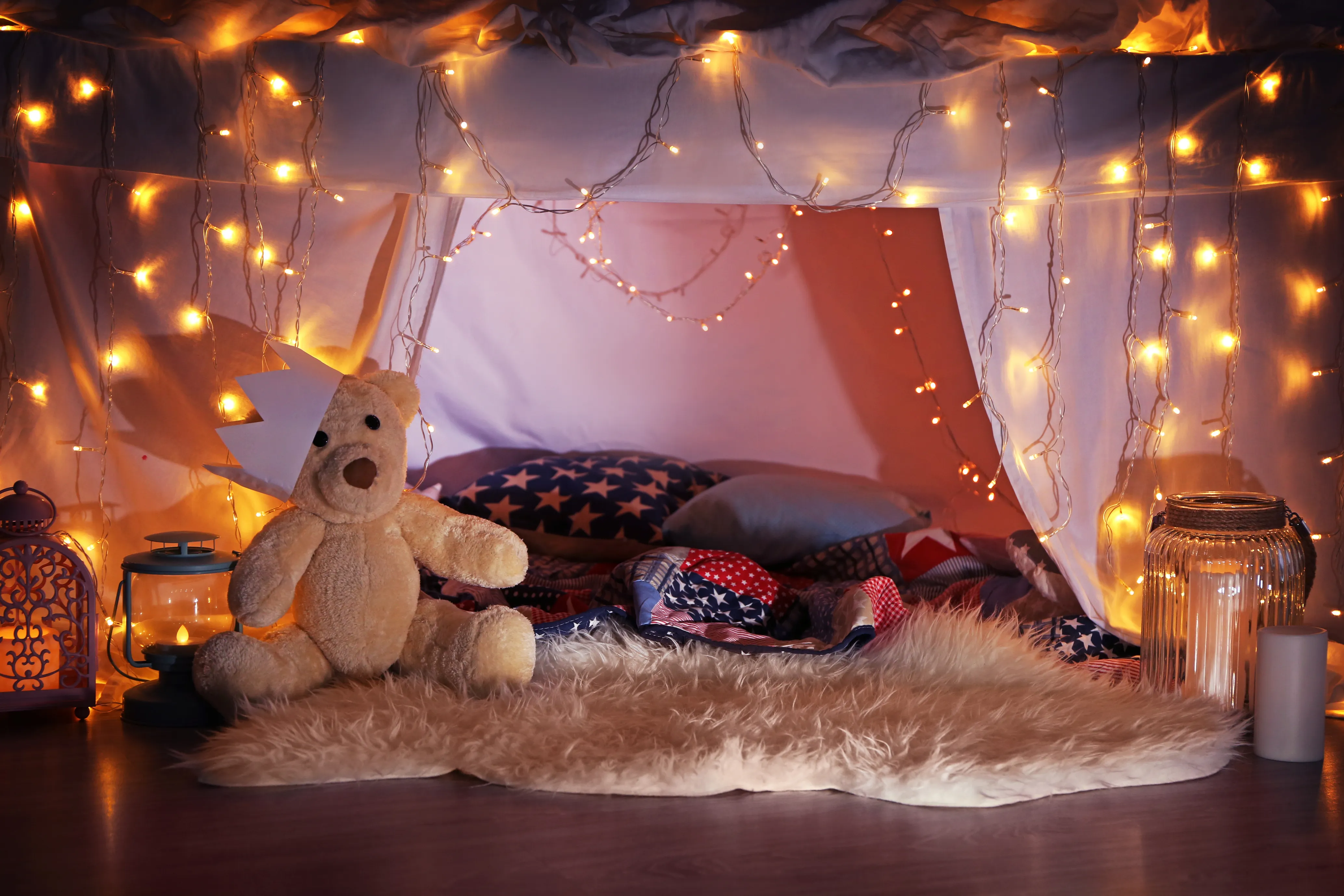 13. Tag
Not all games of tag involve running or chasing each other all over the house, though lots of the really good ones do! Try your hand at dance tag or freeze tag, Octopus or Shipwrecked. Have a big group? Zombie tag, Cops and Robbers, and Manhunt are some of team tag's greatest hits. Turn up the tunes for added flavor, just make sure to set out the rules in advance: no tag backs, no double its, etc. A great game of tag is one that finishes happily well and does not end in tears!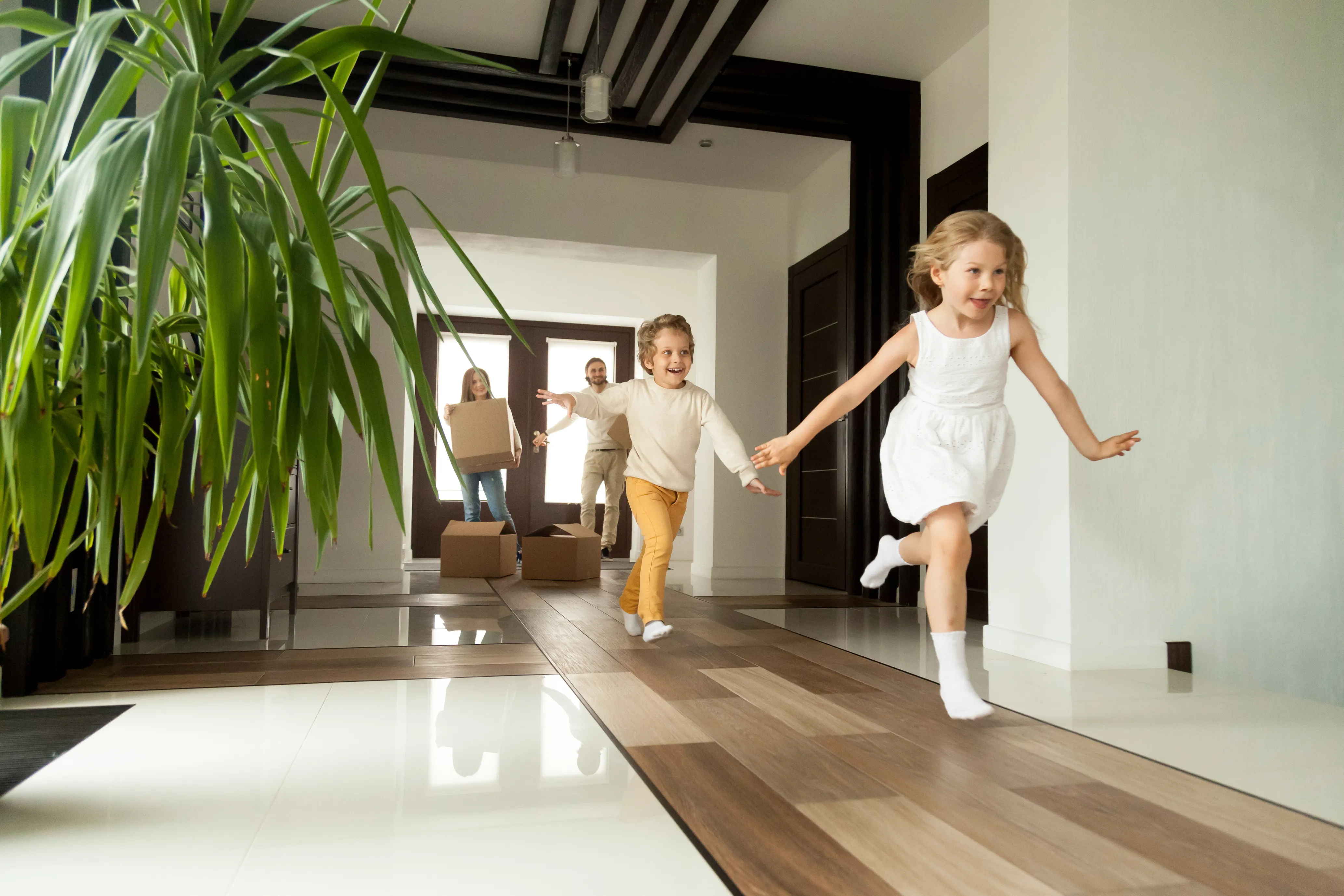 12. Baking
Dust off your cookbooks and fire up the ovens because little hands love to bake. And mouths big and small love to eat! Chocolate chip cookies, crispy rice treats, brownies, blondies…the list is endless. Whether your treats are family favorites made from scratch or baking classics straight from the box they're all good. Let your little ones measure, mix and stir. Encourage them to crack that egg and scoop the dough. And don't forget to lick the spoon – it makes cleaning up much more fun.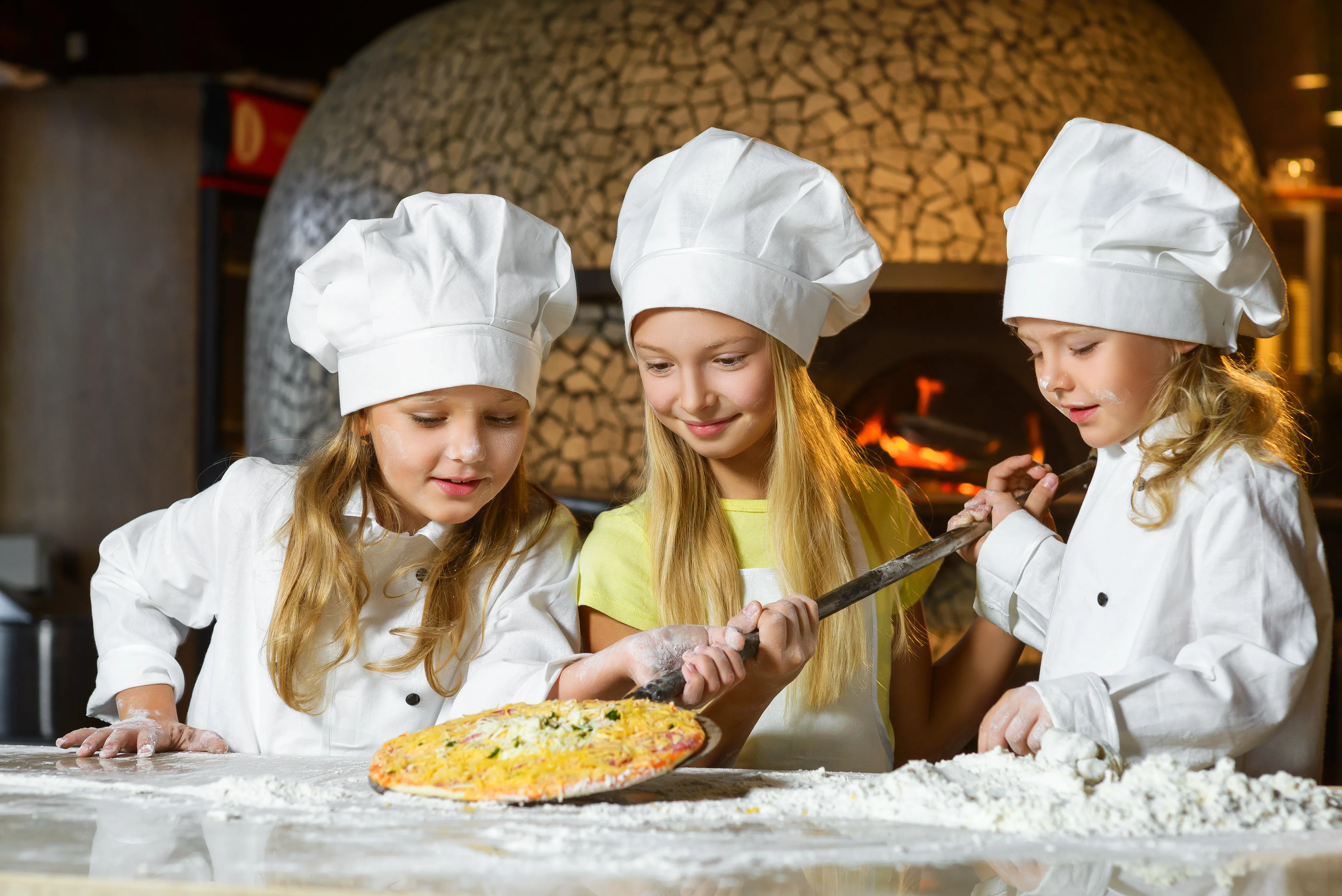 11. Old School Games
Break open the memory bank and remember when you were young. Back then the only gamers were the traditional ones. Can't remember? Simon Says. Charades. Red Light, Green Light. Duck Duck Goose. Doggy Doggy. Hot Potato. Rock, paper, scissors. I Spy. Thumb Wars. What time is it Mr Wolf. If you can't jog your memory, ask your kids to teach you. They play all sorts of these games at school or daycare, they'll know some good ones. Who knows? You may learn a thing or two yourself.
10. Library
You don't have to leave the house to go to the library. Invite your kids to revisit their bookshelves. Set up a story nook in your family room or den and cozy up with a hot chocolate and a good book. Read to those who can't read on their own. Find an old favorite and settle in. Let the kids who know how to read perform the stories for the younger ones – or each other. And don't forget to lead by example. When you break out your book, they'll break out theirs.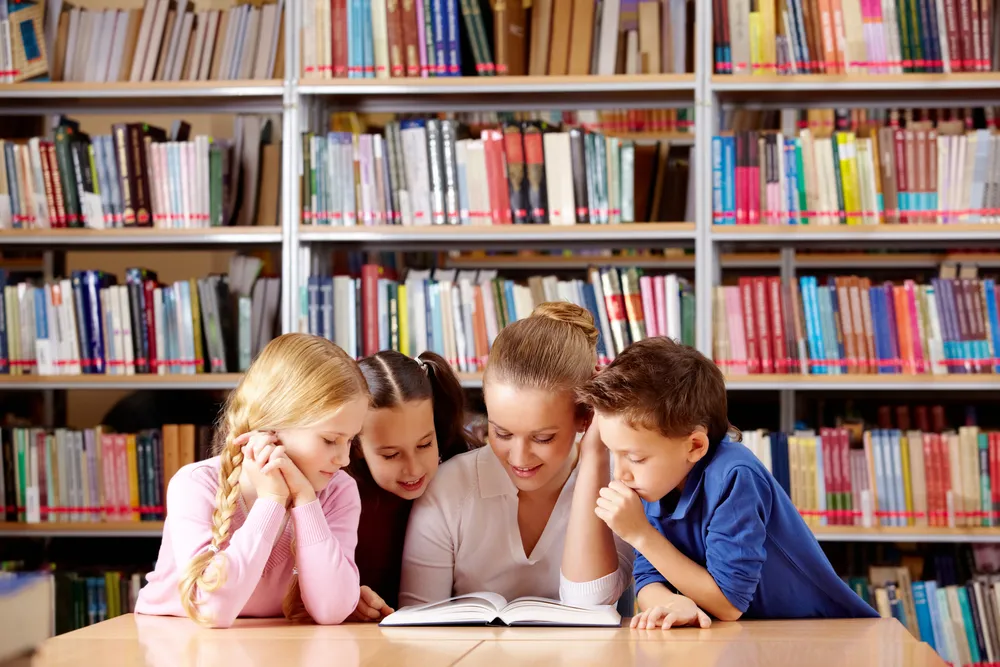 9. Hide and Seek
Kids all over the planet know hide and seek. While the names may change, the game is essentially the same. But have your kids played sardines? Rather than everyone hiding from the one seeker, one person hides and the rest must find them, hiding alongside them when they do. Make sure to set out the rules from the start, determining whether or not there's a tag element, a home-free etc.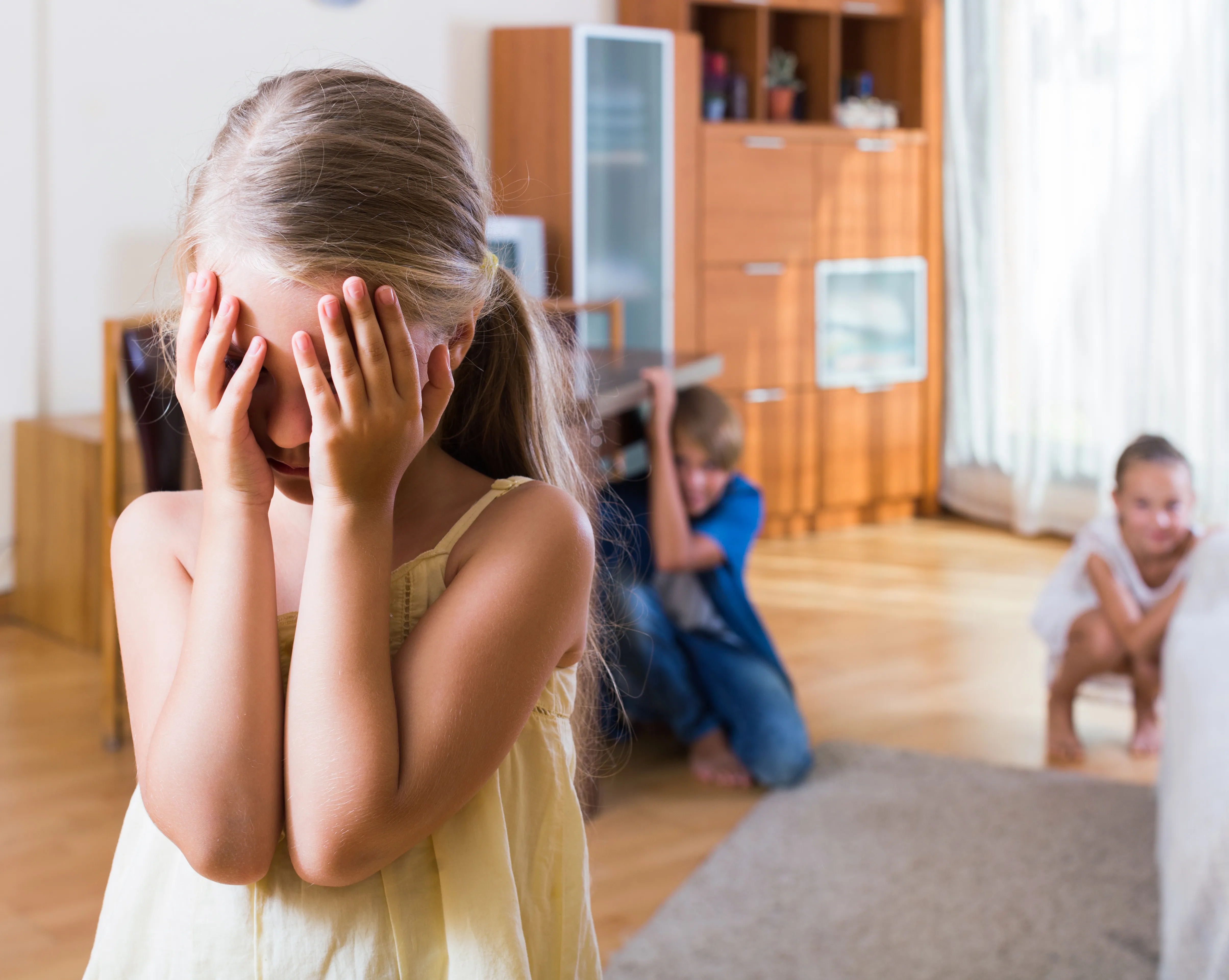 8. Building
Let go of my Lego! Or Lincoln Logs. Or Meccano Set. Or K'nex. A rainy day is the perfect time for building. Stretch your kid's imagination with models of all shapes and sizes, if you have them. Create your own marble run with Lego pieces or train tracks. Use household items to create obstacle courses for marbles or toy cars – or even each other.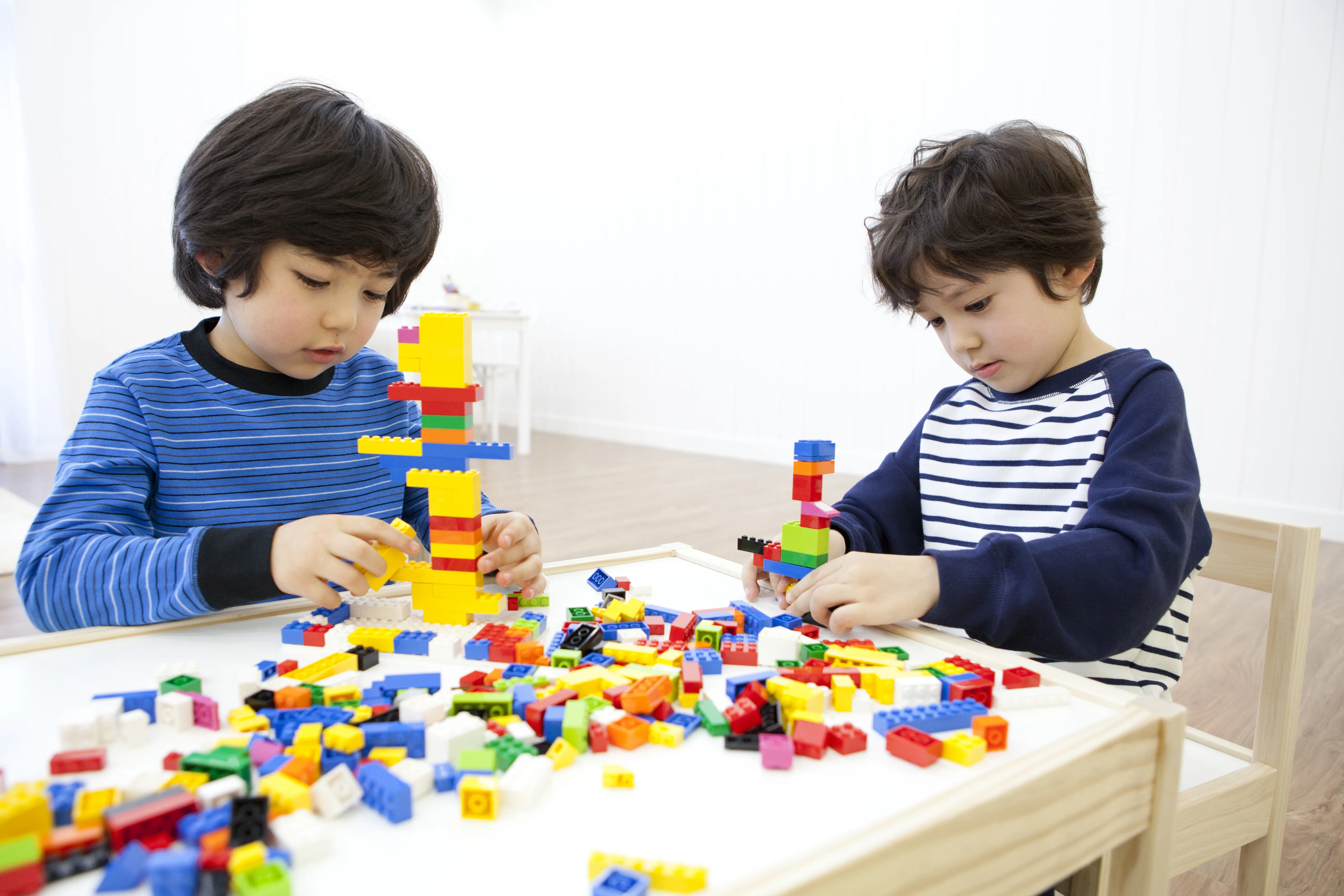 7. Puzzling Puzzles
Kids of all ages can get into puzzles. A jigsaw puzzle, large or small, will take up a good chunk of time on a rainy day. For younger kids, break out a timer and see how long it takes them to complete simple puzzles. Make it a competition (if you dare) and let each person take a turn as timekeeper. Or try a more challenging puzzle and take it on as a team. Once you start, you'll be hooked!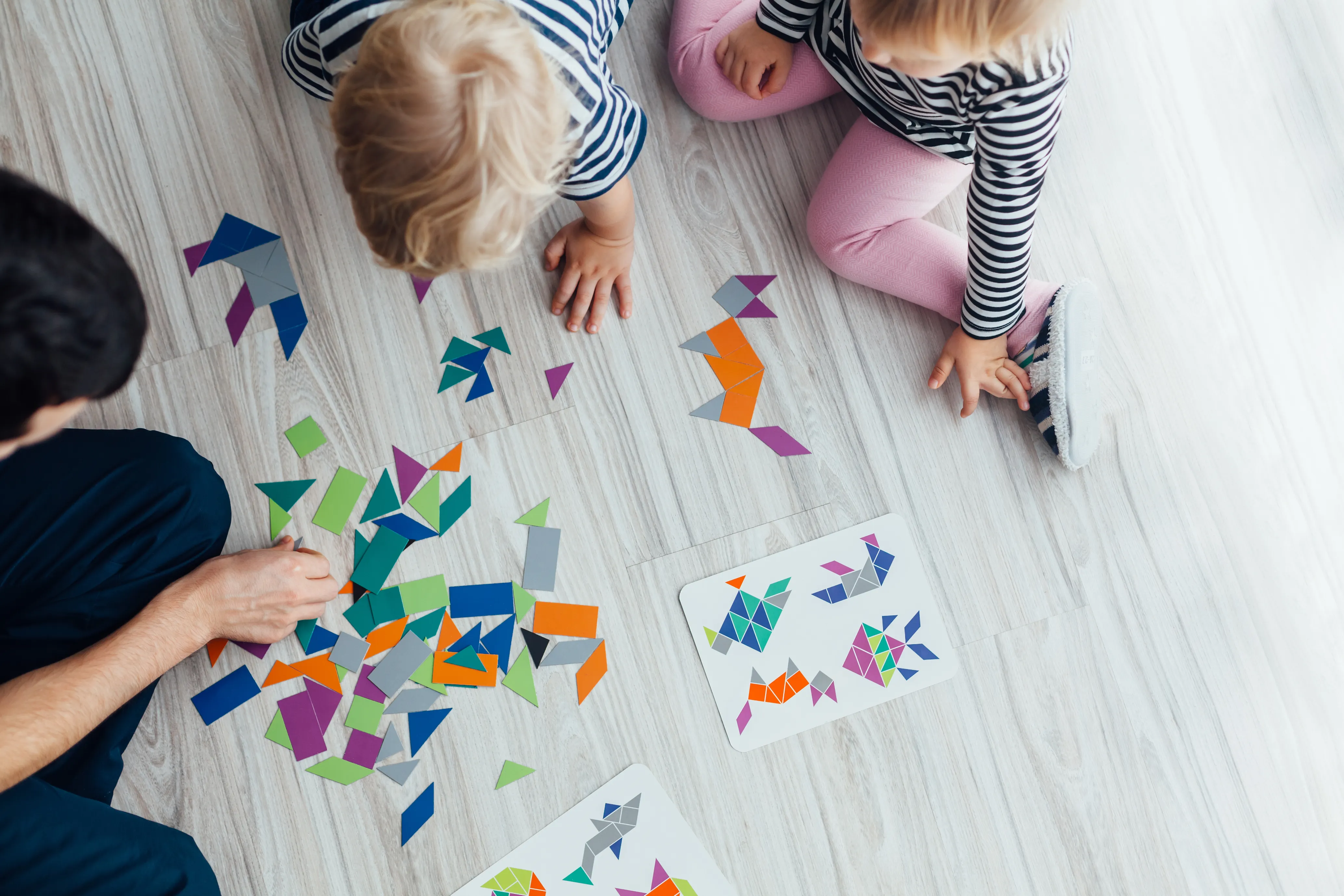 6. Activity Books
Most of us have activity books and coloring pages lying around. And a rainy day is the perfect time to use them. No markers or pencil crayons? No problem. Use pens to color in specific patterns. If your activity books are no longer age appropriate, or you can't find any, channel your inner word nerd and make your own. Crossword and word search generators are all over the internet and half the fun is making up your own clues!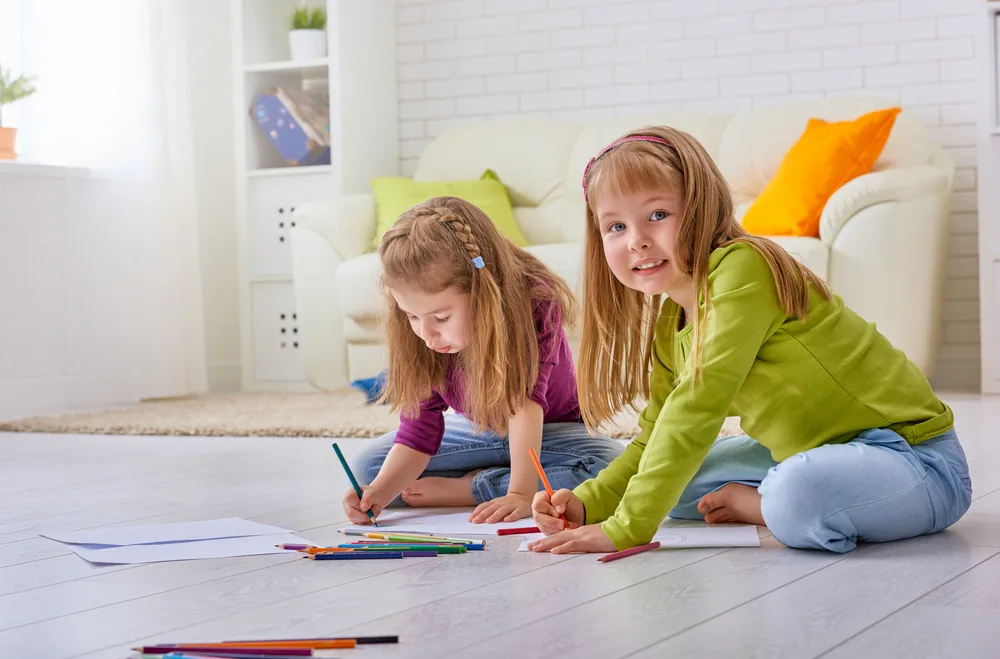 5. Get Crafty
Arts and crafts make the perfect antidote to a blah and rainy day. DIY water colors, handmade finger puppets, sock monkeys, paper plate people, tie dye, salt painting. The list is only limited by your imagination – and your supplies. Check on-line for ideas if you've run out of your own. Scissors, tape, paper, markers, glue, even household and grocery items can be transformed into masterpieces by your budding young artists.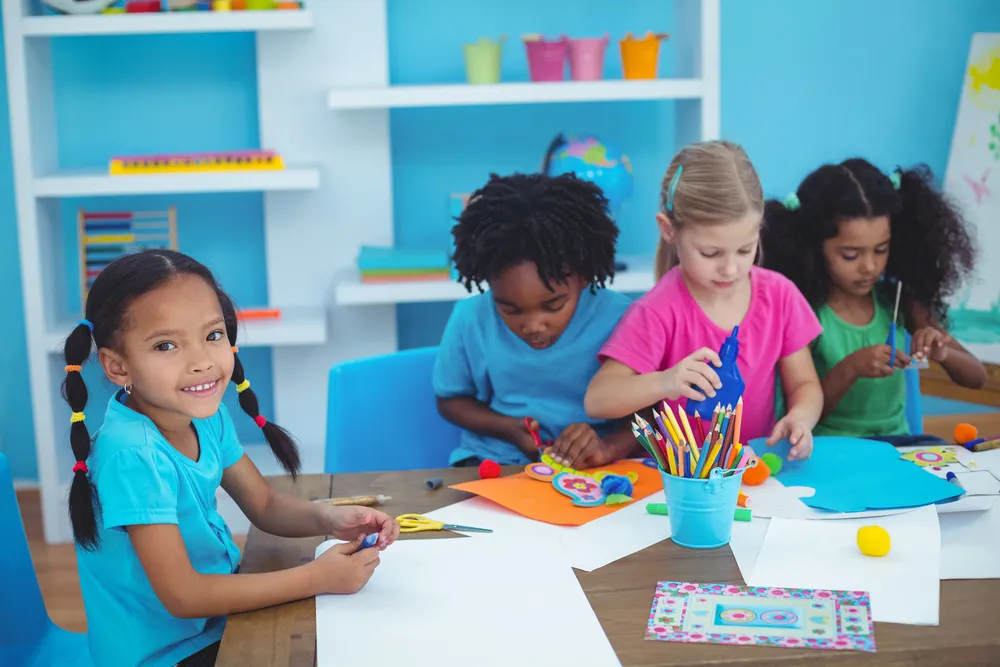 4. Boot Camp
Indoor days don't have to mean lazy days. Even the chillest of children can get stir crazy when cooped up. Throw on you sneakers and be prepared to get physical. Be a personal trainer as you put you kids through the drills. Teach them jumping jacks, squats, burpees. Try somersaults, headstands and mini sprints up and down stairs. Burn that energy before it consumes you all!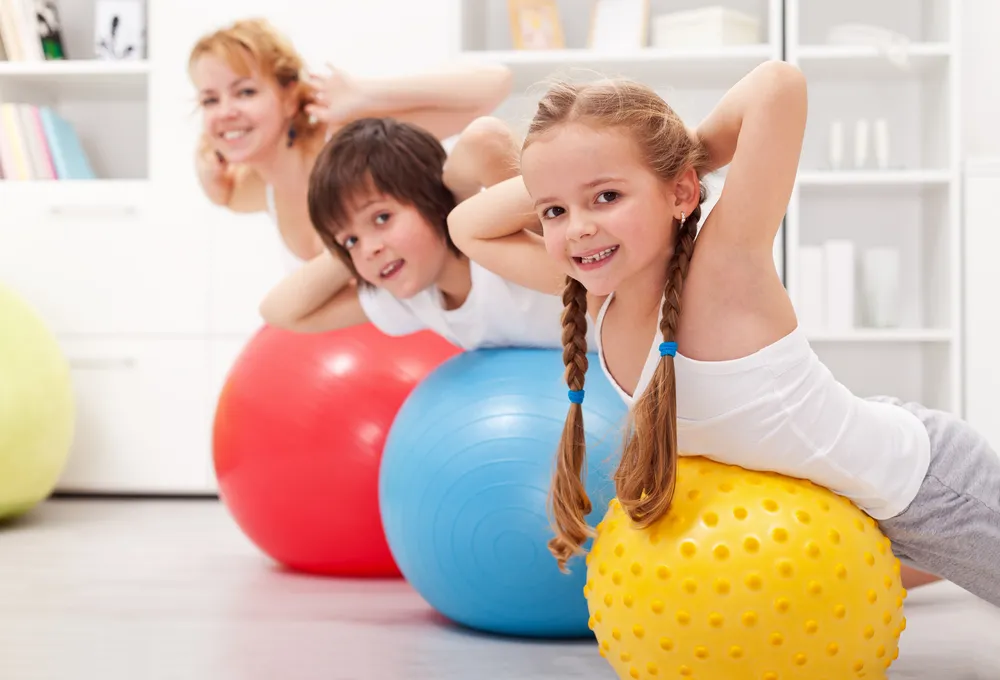 3. Games
Calling all cardsharps! Now is the time to teach your children Crazy 8's, Go Fish or even Gin. Take pen to paper for tic-tac-toe, and hangman. And nothing beats boredom better than a board game. Checkers or chess, Mousetrap or Monopoly, games will keep your brain active on the longest and rainiest of days. From the classic to new family favorites, there's a game for everyone at every age.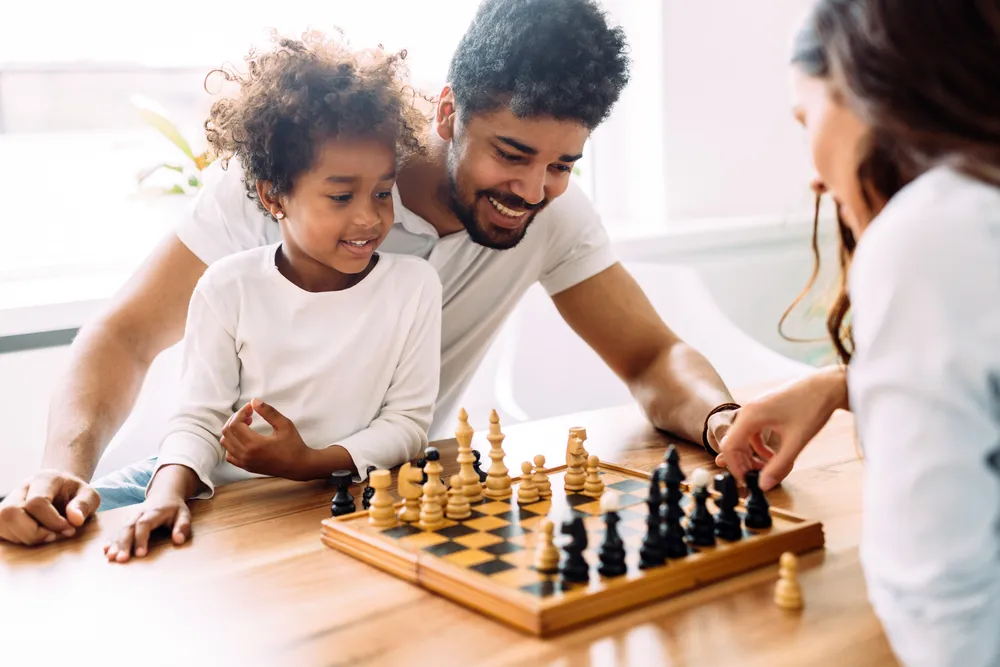 2. Popcorn and a Movie
When you've had enough of being the activities director, drill sergeant and all-round police parent, there really is nothing better than putting on a movie. Pull out some movie snacks (maybe a popcorn bar or a sundae bar) and find a movie everyone will enjoy. Feel free to join your kids – or take a much needed and well-deserved break from the rainy day entertainment and grab a nap alongside them.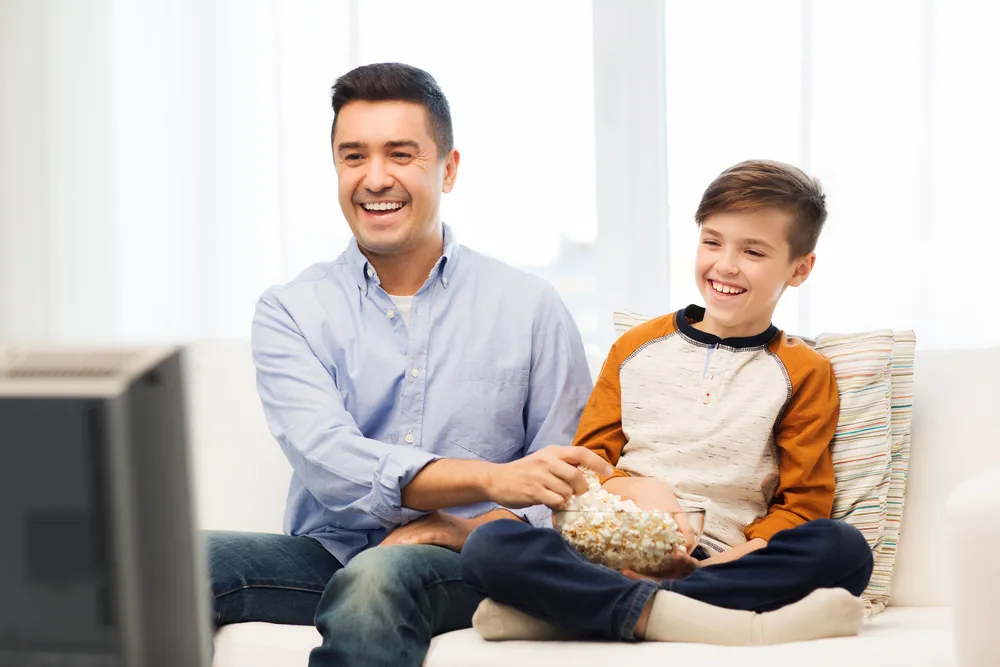 1. Go Outside
When all else fails, sometimes you just need to head outside! Whether permitting, grab your galoshes and get wet. Ditch the umbrella and head off in the great outdoors. Slip in slide in the mud, and wash it all off if the rain is warm enough. It's like running through nature's very own sprinkler system. A little chillier? Bundle up and puddle jump. Catch raindrops on your tongue. Rescue worms. Or just enjoy singin' in the rain. And when the skies clear, as they always do, be sure to lookout for the rainbow.