Summertime and the living is anything-but-easy when it comes to life with children. School is out and the kids are ready and raring to go. The age-old question is: where? While some kids are in programs or camps, others may be enjoying sports and activities. It's easy to while away the summer, but with a little planning summer can be the perfect time for families to bond in the best and most exciting way possible – on vacation. From theme parks to road trips, camping to castles, and canoe tripping to culture trips, our list of amazing family vacations will have even the parents asking "are we there yet?" Near or far, plane, train or automobile, memories from family vacations are indelible and everlasting. Here are the top twelve vacation destinations for families of all ages and stages.
12. Niagara Falls
Straddling the border between New York and Ontario, Niagara Falls is a great destination for the young and the young at heart. Take advantage of the great exchange rate and hit of the Canadian side for more family-centric attractions. Cruise under the falls, zipline along the falls, or journey behind the falls. And if you're done with waterfalls, check out the incredible waterparks, the butterfly conservatory, Vegas style shows and concerts or the Great Canadian Midway. Plenty of shopping, events and attractions make Niagara Falls a fun and easy family destination.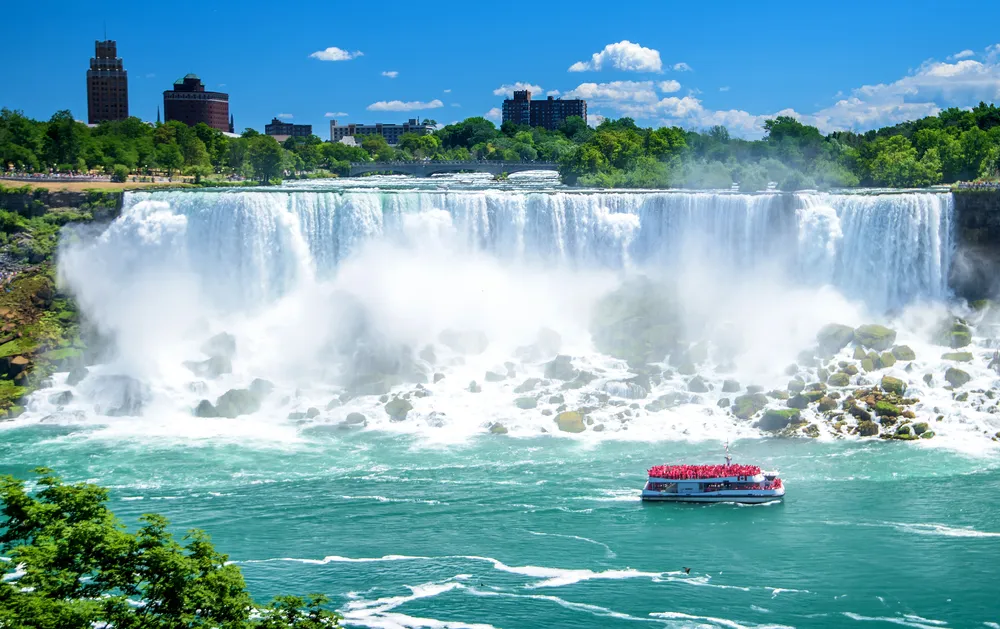 11. National Parks
There are over 400 incredible parks dotted across the country, so chances are at least one of them can be in your travel range. Junior Rangers programs at all parks allow kids 5-13 to partake in educational challenges and activities based on the topography and biology of the park. From the tallest trees to the deepest canyons, volcanoes to waterfalls, mountain peaks to wetlands, national parks are preserved, ready and waiting for you to enjoy panoramic views and exciting hikes, sunrise to sunset. Family favorites include the Grand Canyon, Yosemite, Shenandoah, Redwood, Everglades, Bryce Canyon, Great Smoky Mountains and beyond….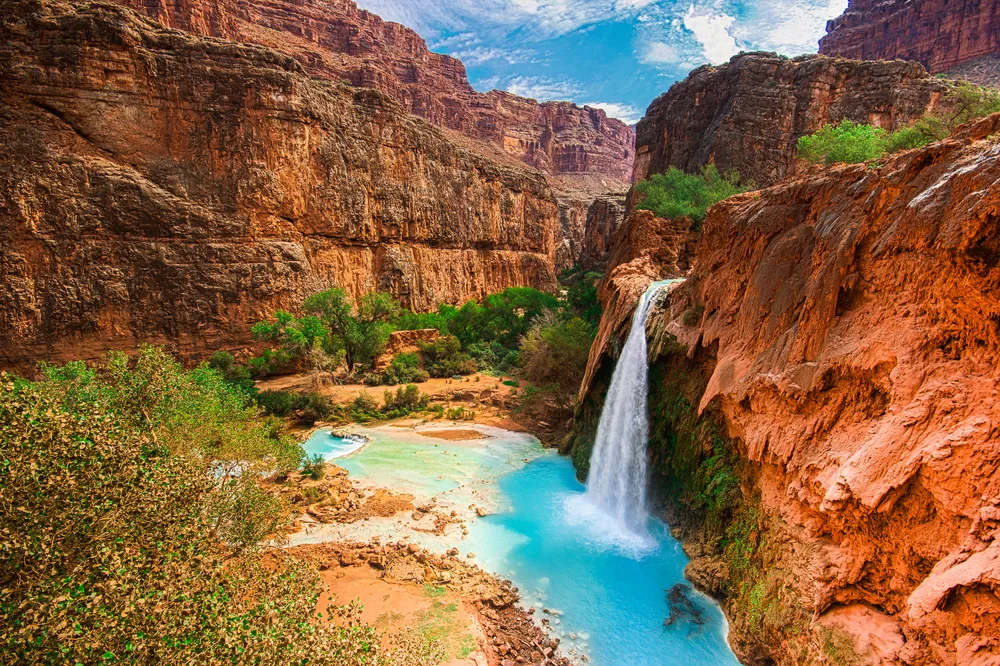 10. Hawaii
With abundant beaches and loads of adventure opportunities, Hawaii has everything to do – if that's what you're looking for – or nothing at all. Volcano exploration, lava field excursions, surfing and diving are just some of Hawaii's popular offerings. Diverse ecosystems allow kids to experience snow, lava and the rain forest all in one day. And if nature isn't on the cards for your family, there are helicopter tours, artist colonies, and amazing gourmet delights in the multitude of incredible restaurants. And if doing absolutely nothing at all is more your speed, Hawaii is the perfect spot to kick back, relax and simply soak up the natural beauty.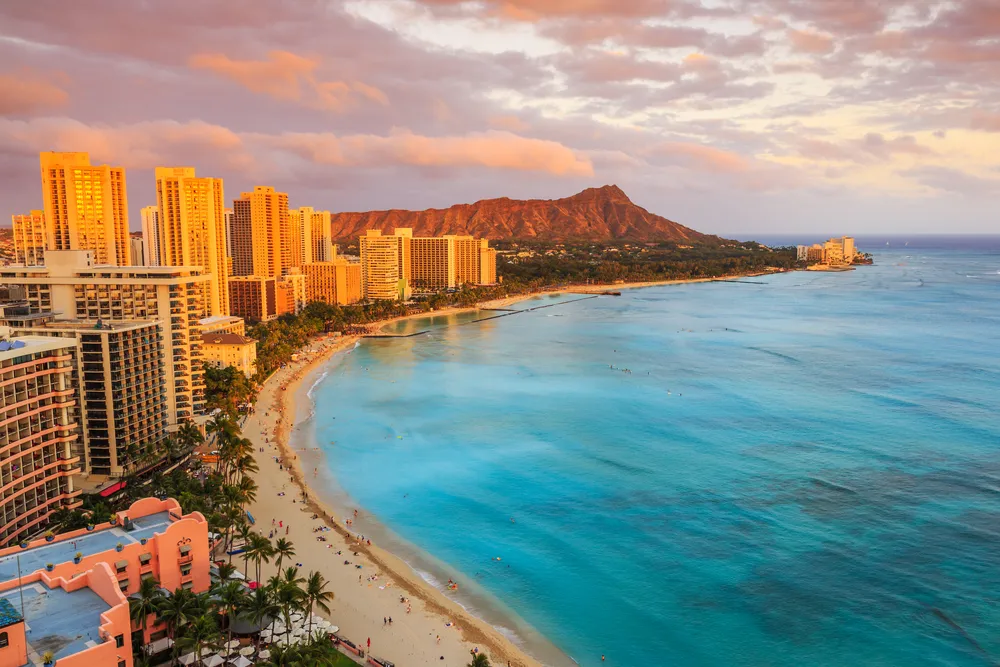 9. Dude Ranch
Yeehaw! Saddle up and channel your inner cowboy when your take your young guns to any number of dude ranches dotted around this great country. From Utah to Arizona, Wyoming to Texas and even up to New York, city slickers are welcome to enjoy an adventurous vacation from the safety and comfort of their horse! Explore parks and trails, camp out under the stars and entertain the cowpoke inside on ranches for every style and budget. Some are working ranches that provide a true hands-on experience, while others offer a more relaxed and luxurious vacation. Family-friendly is the name of the game. Wide open spaces provide entertainment, education and a whole lot 'o fun. Giddy up!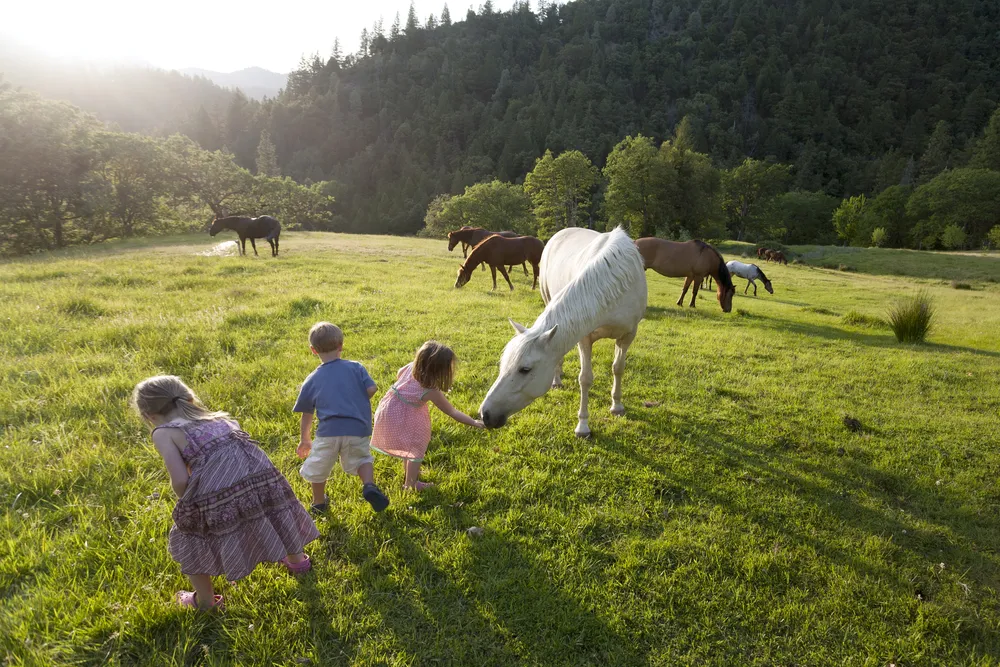 8. Alaska
Believe it or not, there are plenty of family-friendly ways to explore the last frontier. Camping, cruising and eco-adventures are all available for families looking for an exciting adventure of a lifetime. Glaciers, nature walks, fishing. Bears, whales, moose. Alaska is extraordinary whether seen by land, sea or sky. The logistics and planning for a trip to Alaska may seem somewhat more complicated than a road trip to the seashore, but rest assured a trip to Alaska is one that no one will ever forget. With a whopping near 24 hours of daylight in the summer, bedtime fights become redundant as there is plenty of time to explore this massive, great state.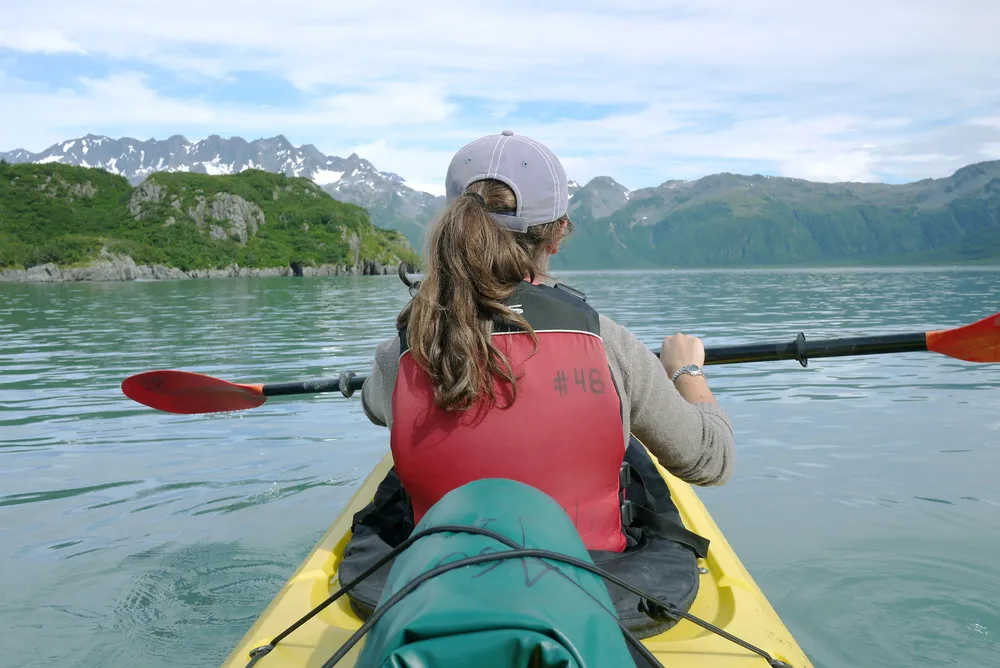 7. Beach Vacations
Think a beach vacation is just for winter getaways? Think again. In the summer months, it's easy for families to score great deals on getaways to paradise. All-inclusive resorts such as Club Med and Beaches post prices far lower than they might be during peak winter season. Other resorts like Atlantis in the Bahamas, or any number of hotel chains across the Caribbean and Mexico offer all kinds of stay and play packages for families to suit just about any budget. Water sports and splash parks, tennis, golf and spa, there really is nothing like a beach vacation. Enjoy island culture, explore the natural surroundings or just relax. Prepare to come home well-rested and happy, and ready to plan your return to the beach!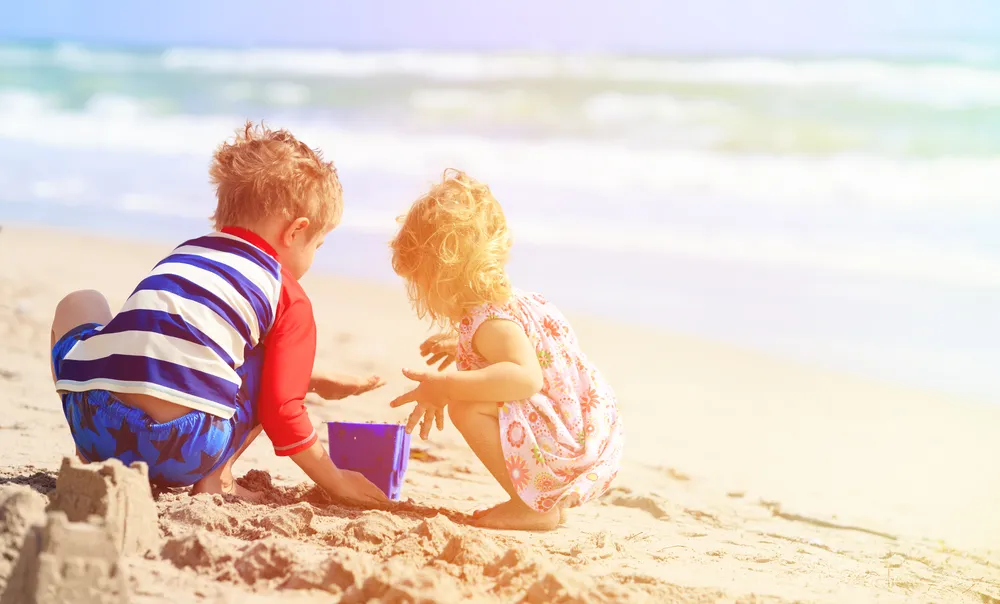 6. Banff & Lake Louise
Banff and Lake Louise offer year-round adventure for families. With a rich cultural heritage and breathtaking scenery, this national park epitomizes the great outdoors. Revisit the ice-age atop ancient glaciers. Lake Louise, shimmering green and nestled amid the Canadian Rockies is a UNESCO World Heritage sight and home to some of the most unbelievable alpine scenery in the world. Ride the gondola, take a hike, but don't miss the snow-capped majesty of the mountains, glaciers and waterways. Canoeing, horseback riding, fishing and biking are all ways to check out this magical locale that is waiting to be discovered and enjoyed.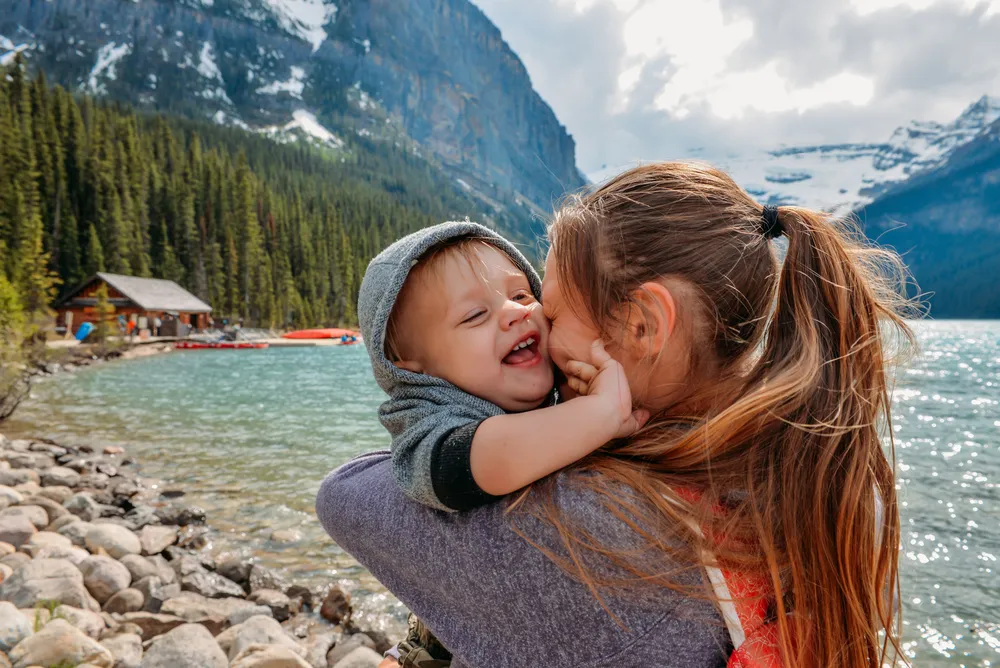 5. Costa Rica
For an active holiday, look no further than Costa Rica. Amazing wildlife, stunning beaches, and eco-adventures are a short(ish) flight away, with direct flights from many major hubs. For the families who would rather spend time doing than travelling, there are all-inclusive resorts and adventures. For those with more of an adventurous spirit, rental cars make it easy to travel almost anywhere. Hot springs, rain forests, volcanoes and animal sanctuaries are just the start of what Costa Rica has to offer. Think of it like the Amazon, but closer to home, complete with amazing restaurants, stunning beaches and amenities galore.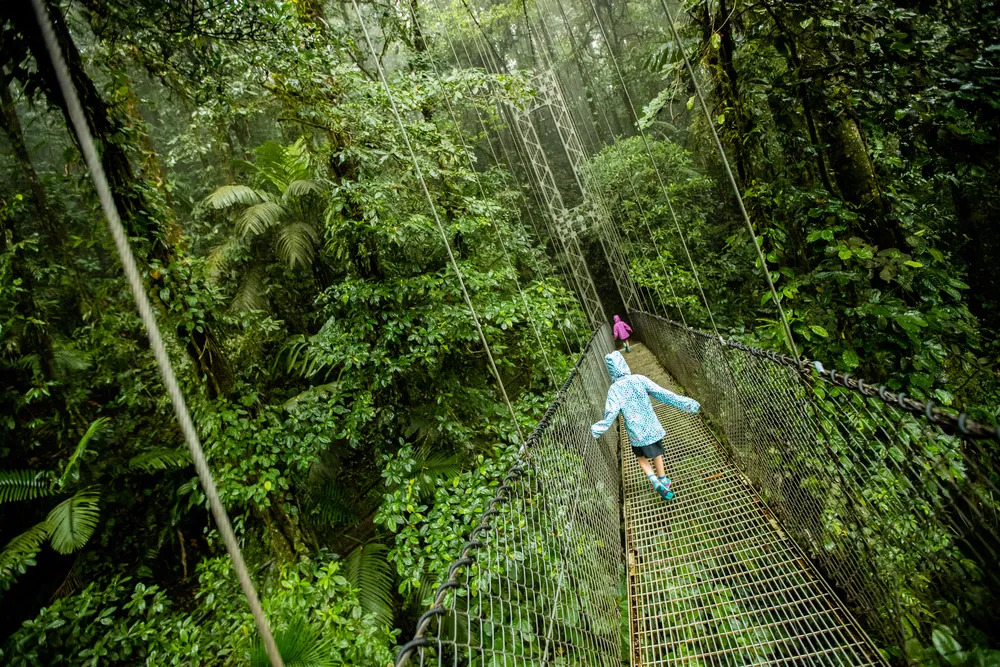 4. Greece
Greece has everything from culture and antiquities, to beaches and watersports. It is definitely further afield, and may not be ideal for those with really young ones, but once you've landed, you'll never regret a single second. Athens is a vacation in and of itself, but it's the Greek Islands, over 6,000 of them, that are truly spectacular. Each island has its own culture and flavor. Whether it's the unspoiled beaches of Zakynthos, the family-friendly vibe of Corfu, or the magical and magnificent Santorini, Greece is a feast for all 5 senses. And with some of the world's most fascinating archeological treasures, it's a holiday your family will never forget.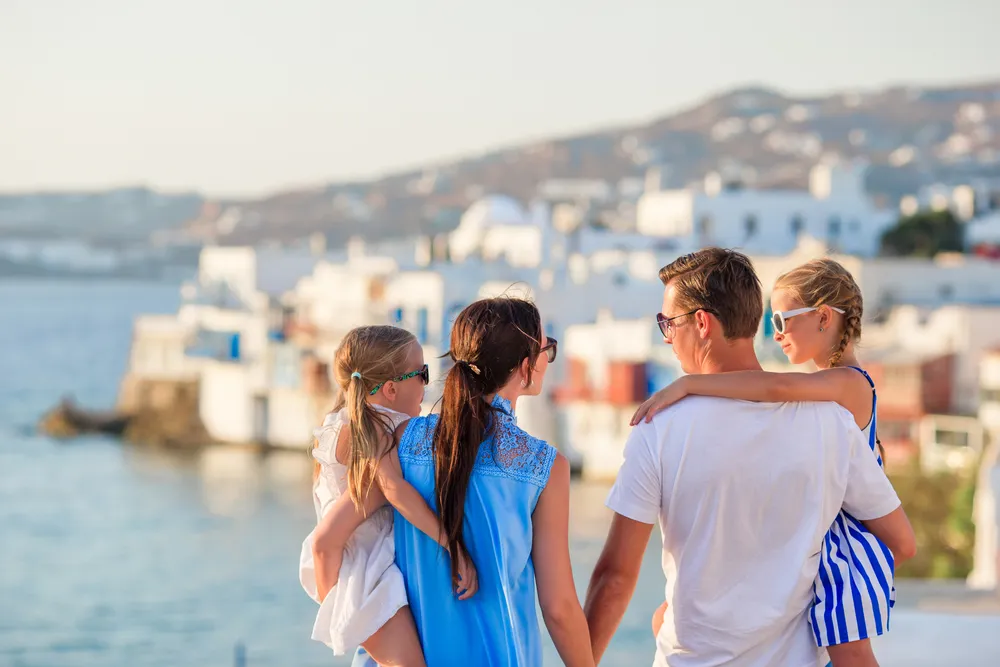 3. London
"When a man is tired of London, he is tired of life". From Buckingham Palace to the Tower of London, Madame Tussauds famous wax museum to Legoland, you'll never run out of things to do and places to see in lovely London. The birthplace of Sherlock Holmes and the home of Harry Potter makes for fascinating adventures for students of history, pop culture and life. Royals, celebrities, and people of all walks of life call London home, and after visiting it, you may want to join them. Accommodation ranges from the ritziest of hotels to the most charming air bnbs. Grab a tube pass, hop on and off an original double decker bus, and always remember to look right before crossing the street!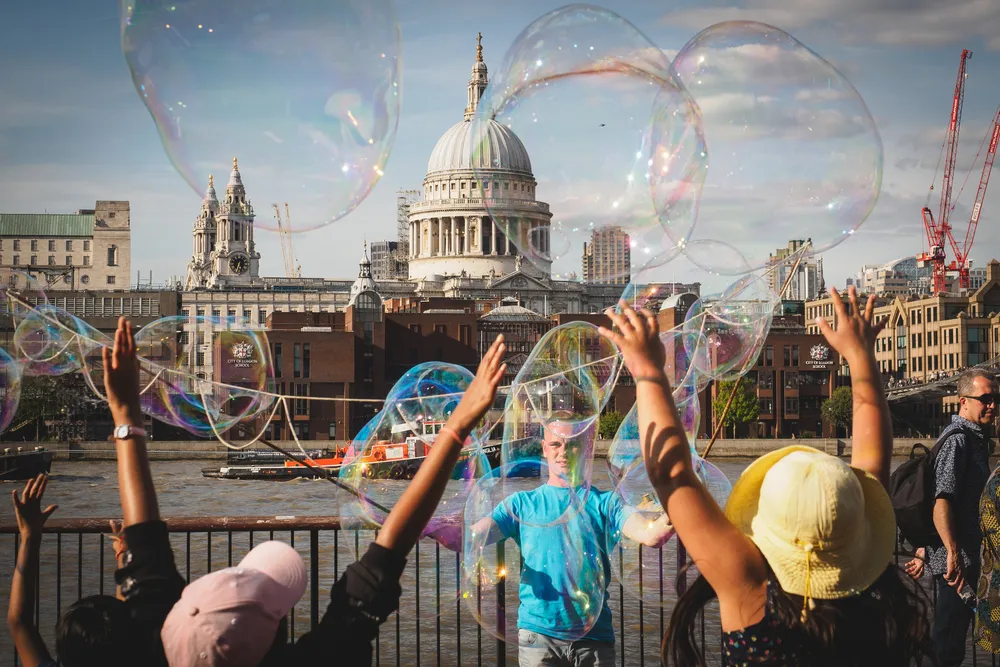 2. Galapagos
The amazing eco-systems of the Galapagos Islands are unlike any others on the planet, making it a bucket-list destination. Both the land and the sea are world heritage sites, and require licensed guides and boats to travel throughout the archipelago. With virtually no development, the Galapagos turns even the most world-weary traveler into a wide-eyed child. Swim with sea lions, enjoy giant tortoises in their breeding grounds, and spot birds of every shape, size and color, including penguins! There's surfing, kayaking and diving, and even an abundance of volunteering opportunities. The more you explore these extraordinary islands, the more you will marvel at the true wonders of nature.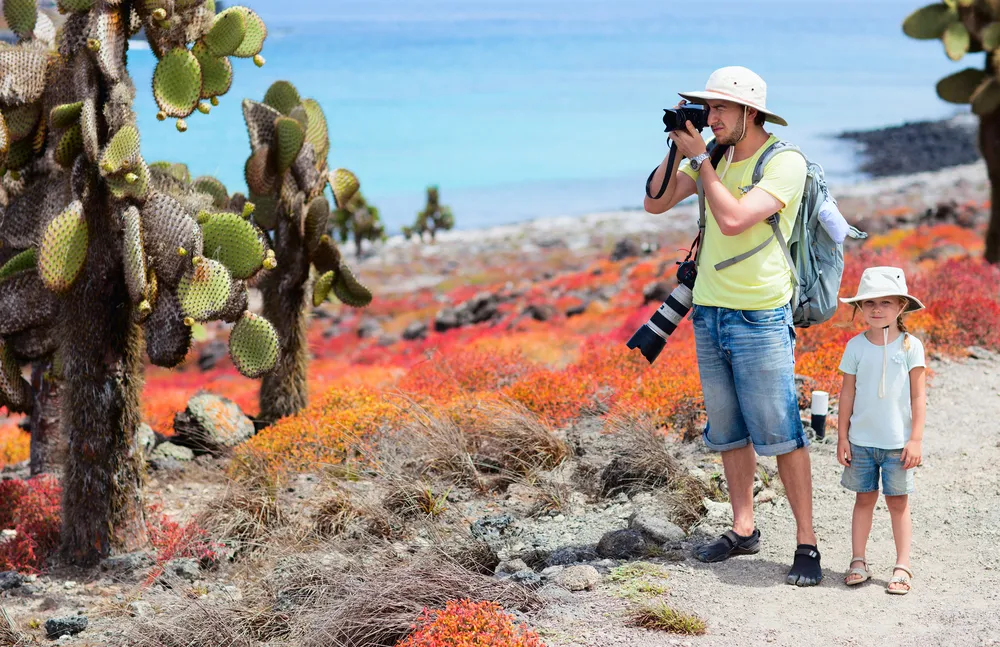 1. Disney World Resorts
Disney World knows exactly how to make family vacations memorable. With a dozen Disney destinations worldwide, they are the undisputed leaders in family fun. Pick your favorite Disney locale and let Disney's own trip planner take care of the rest. Themed hotels and motels and restaurants galore all cater to every budget. Special passes make it simple to travel between theme parks so you can go on Safari in the Animal Kingdom by day and hit up a fireworks extravaganza at the Magic Kingdom by night. And then there are the rides, events and attractions, keeping everyone engaged and excited, with memories to cherish for a lifetime.