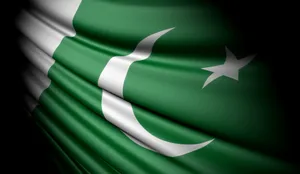 New reports from the local Urdu TV channel Dunya, in Southern Pakistan, show a devastating number of children have died from the measles in the last month. At least 7 children died on Sunday from measles, and 154 kids have died in the last 29 days. There have been over 1200 cases of measles in children since November.
The hardest hit area seems to have been the province of Sindh. The cause of the outbreaks are, "malnutrition and unhygienic conditions in which the affected kids were living." This is the second major outbreak of measles since the beginning of 2012. The World Health Organization estimated that in June, 27 children died from measles in Sindh.
A new anti-measles vaccination drive has been announced and so have 130,004 children have received their vaccination. District health officials are monitoring the campaign, with over 20 vaccine camps set up across the province. Officials have commented on the outbreak. Health Secretary Dr. Aftab Ahmed Khatri, stated that the cause of the disease can be tied to malnutrition and unhygienic conditions for where the children are living.
The Sindh Chief Minister has also stated that the health authorities have been negligent and that lives could have been saved if the vaccine campaigns were created when the disease started presenting in the province.
Source: Xinhua Net