According to the American Dental Association (ADA), there are 201,117 dentists practicing in the United States as of 2020. With this many dentists to choose from, you should have no problem finding a dental care professional. But do you actually need a dentist? Depending on the treatment you are likely to require, you may be better served by an oral surgeon.
The American Association of Oral and Maxillofacial Surgeons (AAOMS) reports that there are currently more than 9,000 oral surgeons working in the United States. These dental care professionals are less common than dentists as they offer a narrower, more specialist range of services.
This article will explore the difference between dentists and oral surgeons to help you make an informed decision about which type of dental professional can best meet your needs.
What Is a Dentist?
Dentists are medical professionals who have acquired a bachelor's degree and completed four to five years of dental school. To get into dental school, applicants must take and pass the Dental Admissions Test, which focuses on natural sciences, reasoning ability, and comprehension.
Upon graduating dental school, a qualified dentist may choose to begin practicing dentistry right away or further their training by pursuing a speciality. The ADA recognize nine dental specialities. They are:
Dental public health
Endodontics
Oral and maxillofacial pathology
Oral and maxillofacial radiology
Oral and maxillofacial surgery
Orthodontics
Pediatrics
Orthopedics
Periodontics
Whether specialized or not, all dentists diagnose and treat conditions affecting the mouth or teeth. This includes:
Giving advice on maintaining dental health
Performing fillings, root canals, crowns, veneers, bridges, and extractions
The treatment of abscesses
Dentists either use the acronym DDS (Doctor of Dental Surgery) or DMD (Doctor of Dental Medicine).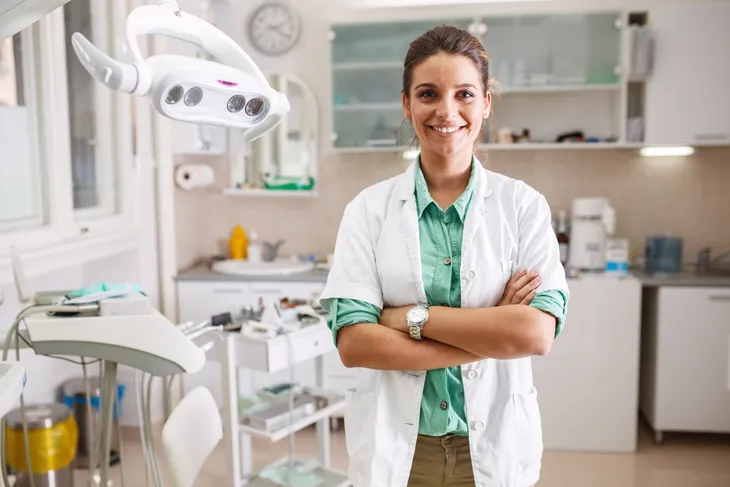 What Is an Oral Surgeon?
Oral surgeons are dental care specialists who have chosen to train in oral and maxillofacial surgery. Their education is less general in that they have chosen to forgo training in areas of dentistry that fall beyond the surgical scope.
While all dentists go through college and dental school to become qualified, oral surgeons undertake a further four to six years of medical training. Much of this additional training will take place in hospital environments as part of a surgical placement.
Unlike general dentists, oral and maxillofacial surgeons specialize exclusively in dental surgical treatments. The procedures they perform include:
Basic tooth extractions
Complex tooth extractions
Wisdom tooth extractions
Dental implants
Repair of broken face and jaw bones
Jaw realignment
Soft tissue biopsies
Removal of mouth and jaw cancers
An oral surgeon's hospital-based training means they are better equipped to deal with complications that may arise during dental surgery. Your regular dentist may refer you to an oral surgeon if you require treatment which falls outside the scope of their general practice.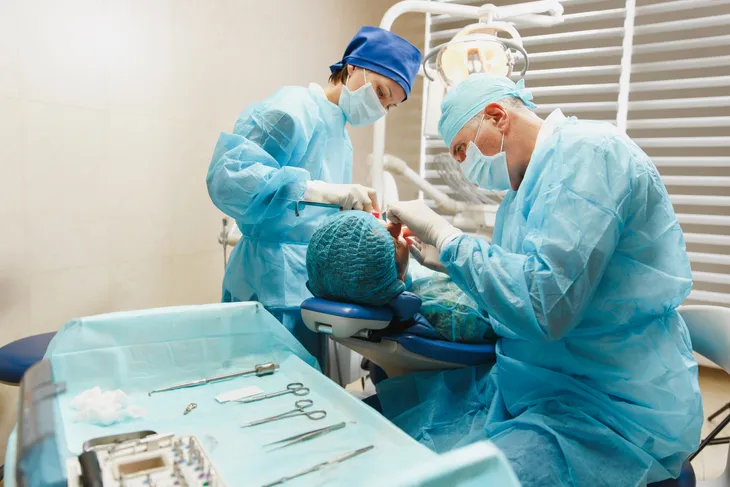 Oral Surgeon vs. Dentist: Which Should You Choose?
Depending on the dental treatment you are likely to require, it may be wise to choose an oral surgeon rather than a general dentist.
One survey recently published in the Journal of the American Dental Association found that dental implant survival and the success rates of other oral surgery procedures are higher when performed by an oral surgery specialist as opposed to a regular dentist. This is likely due to the specialized training undertaken by oral and maxillofacial surgeons, which leaves them better prepared to deal with surgical complications.
However, do not take these findings to mean that you should opt for an oral surgeon over a regular dentist for simple procedures like tooth extractions. All dentists have received training in basic tooth extractions and are licensed to carry them out. Moreover, a general dentist can take care of all your other dental health needs, such as exams, fillings, cleanings, and advice.
Rest assured that your dentist will not attempt any surgical procedures that they are not experienced in or comfortable with. Should the need for such treatment arise, a general dentist will be able to refer you to an oral surgeon.
In general, you should only go directly to an oral surgeon if you know you will require complex surgical treatment, such as wisdom tooth extraction or dental implants to replace lost teeth.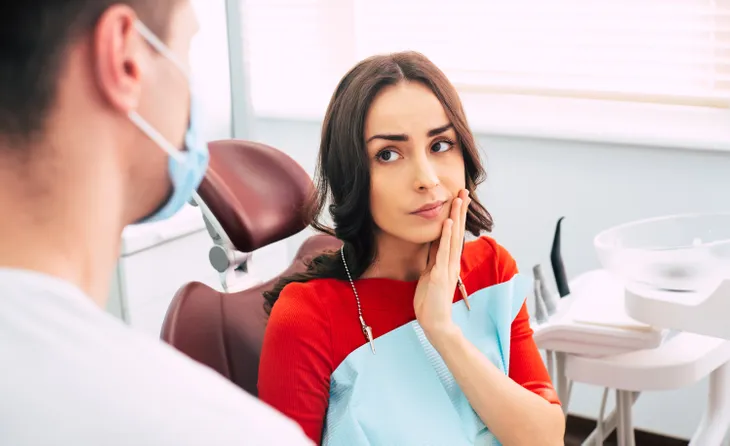 How to Find a Dentist or an Oral Surgeon
When seeking out an oral surgeon, talking to your regular dentist should always be your first step. If you do not currently have a general dentist or are looking for a highly specialized oral surgeon, you can find one by using the AAOMS search tool. This will allow you to look up specific surgeons by name if you know who you would like to speak to. The tool also supports general searches based on procedure, language and location.
Check out the ADA's "Find a Dentist" tool if you think you would be better served by a general dentist. Just like the AAOMS search tool, Find a Dentist allows you to look up dental professionals based on area, speciality, or name.