The U.S Department of Health and Human Services reports that one in five Americans live in remote areas of the country where there are no permanent dental clinics. This equates to some 63 million people living in "dental deserts", where they are unable to access even basic preventative oral care.
With this in mind, it is no surprise that almost 50 percent of the population suffer from tooth decay and poor dental health, according to the Centers for Disease Control. This is a major public health concern, as substandard oral health has been linked to an increased risk of developing cardiovascular disease, diabetes, and various other chronic health conditions. Fortunately, mobile dental clinics, while still relatively few and far between, are helping to solve this problem.
What Are Mobile Dental Clinics?
In some instances, mobile dental clinics are large, motorized vehicles like mobile homes that have been converted into dental care units on wheels. In other instances, the mobile clinic is a static unit that's transported on the back of large truck.
The latter type of mobile dental clinic generally stays in one place for a week or two at a time, whereas the former may visit several locations in a single day.
What Services Do Mobile Dental Clinics Provide?
Mobile dental clinics offer a wide range of dental care services to people around the country who would otherwise struggle to access preventative and restorative care. Most mobile clinics are essentially a smaller version of traditional, fixed dental clinics.
Depending on the size of the vehicle or static unit, these clinics typically have at least two chairs just like those you would find in an ordinary dentist office. Additionally, most have x-ray facilities and all the equipment necessary to perform preventative and restorative treatments, including:
Cleanings
Fluoride treatments
Fillings
Extractions
Root canals
Crowns
Bridges
Dentures
Mobile dental clinics are primarily designed to provide essential oral care to people who cannot access conventional clinics or do not have dental insurance. As a result, they tend not to offer cosmetic dental treatments like implants or veneers.
Mobile dental clinics often have ramps, wheelchair lifts, and other disabled-access equipment. If you require this kind of assistance, it would be wise to call your nearest mobile clinic ahead of time to make sure it is available.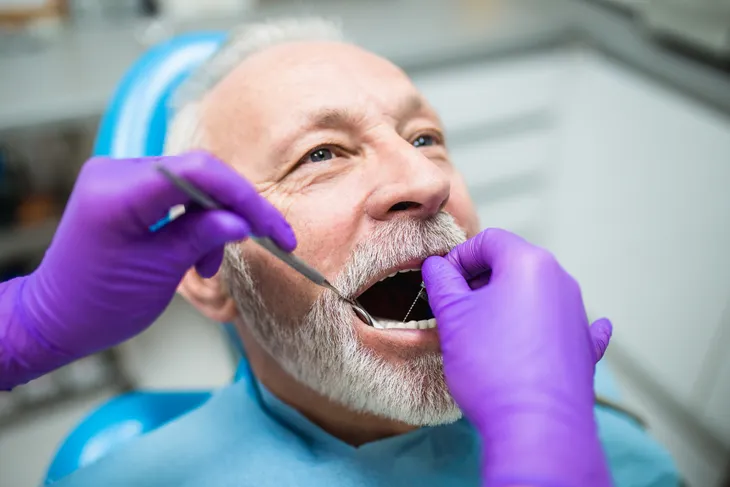 School-Based Mobile Dental Clinics
Many mobile dentistry programs specialize in children's oral health. These services are usually delivered at schools via a mobile dental van or temporary clinic. According to the American Dental Association, these initiatives have been implemented to educate children on the importance of oral health, while also providing screenings and treatments.
It is estimated that 51 million hours of schooling are lost each year due to dental problems and poor oral health. Poor dental health in children may be caused by:
Living in rural areas where there are no fixed dental clinics
Parents being unable to take time off work to take kids to dental appointments
Fear of attending dental appointments
Parents not being able to afford dental treatment
School-based mobile dental clinics help to mitigate these issues by providing convenient access to screenings and oral care during the school day. Moreover, these programs go a long way towards tackling dental anxiety, as kids are able to visit the dentist in a familiar environment.
Contact your local health department to find out if there are any school-based dental programs running in your area. School administrators may also be able to tell you when their next screening programs are due to take place.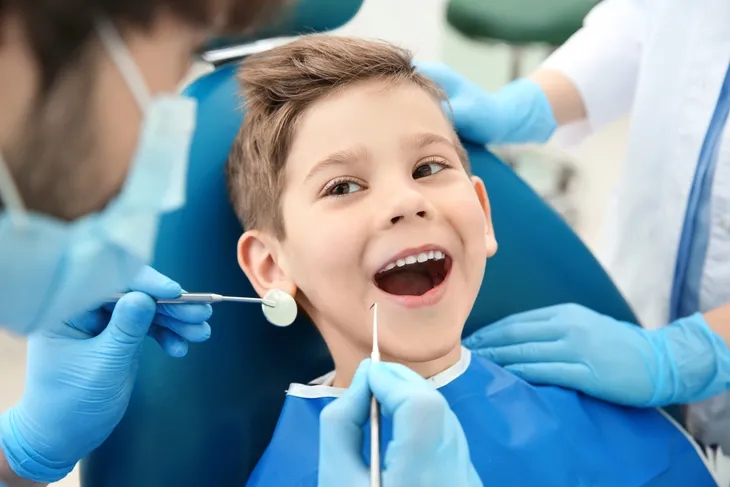 Are Mobile Dental Clinics Free?
Although many do offer free or heavily discounted treatment for vulnerable people or those on a low income, mobile dental clinics are not necessarily "free clinics".
If the mobile dental clinic is fully or partially funded by a charity or government scheme, children are likely eligible for free preventative care and some restorative treatments. In other initiatives, children may only be eligible for free screenings and referrals. This is the case, for instance, with Colgate's oral health education program.
As the primary purpose of mobile dentistry is to help people in low-income areas access affordable oral care, most portable clinics accept patients on Medicaid and CHIP. Even patients who are not on Medicaid and do not have insurance may be able to get treatment up to 50 percent cheaper than they would at a regular dental clinic.
It is usually necessary to make an appointment with mobile dental clinics rather than attending on a drop-in basis, as many smaller clinics only have the ability to treat one patient at a time.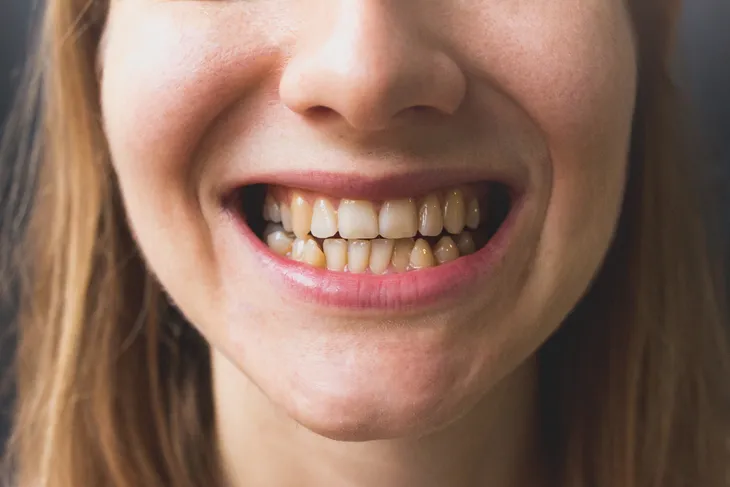 Where to Find a Mobile Dentist
Mobile dental clinics are often found in parking lots at retail outlets, business parks, schools, nursing homes, and retirement communities. Many mobile dental vans can be booked for home visits, so that vulnerable patients and those without access to transport can receive treatment right outside their own residences.
Mobile dentistry services have been increasing in number over recent years. This is because more private dental practices are recognizing that dental vans and similar portable clinics are a fantastic way to increase their patient base. Furthermore, state and federal health departments are taking steps to ensure fewer Americans are going without basic oral care by establishing funded dental programs with the aim of reaching rural communities.
To find out if there are any mobile dental clinics operating in your area, start by getting in touch with your state's health department. Their advisors will be able to point you in the direction of government-funded or charitable mobile dentistry units making the rounds in your community. You may also wish to request information about federally funded dental care programs from the Health Resources and Services Administration. Though many community dental programs are based in permanent clinics, rural and poorly served communities may be able to request a visit from a dental van or mobile clinic.